Hidden gems in the South of France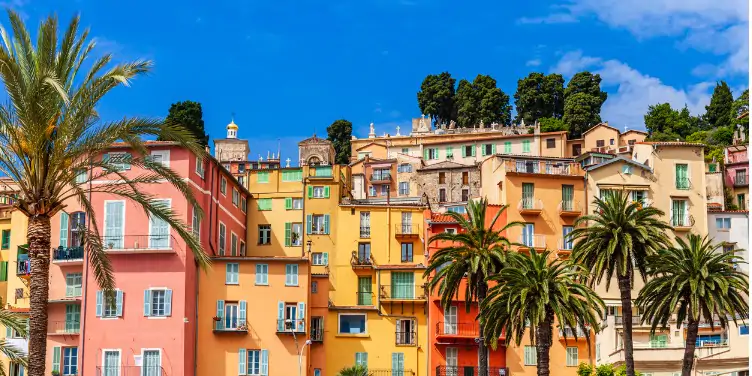 Finding a quiet spot in the South of France is no easy feat. After all, it's not just the British who are in love with its gorgeous Côte d'Azur. Each summer, Russians, Scandinavians, Germans, and of course the French are flocking here in their droves, too.
If you are serious about avoiding the crowds, the best time to come is between May and early June, when the weather is hotting up but the other holidaymakers haven't quite arrived yet. Or in September, when the sun is still shining but the resorts have all emptied out for the season.
But if the height of summer is unavoidable, there are still towns and villages where you don't have to wait long to pick up your croissants from the boulangerie or fight for a spot to sit down with your café au lait and a good book.
The trick is to get away from the airport, or head further inland. Here are a few ideas.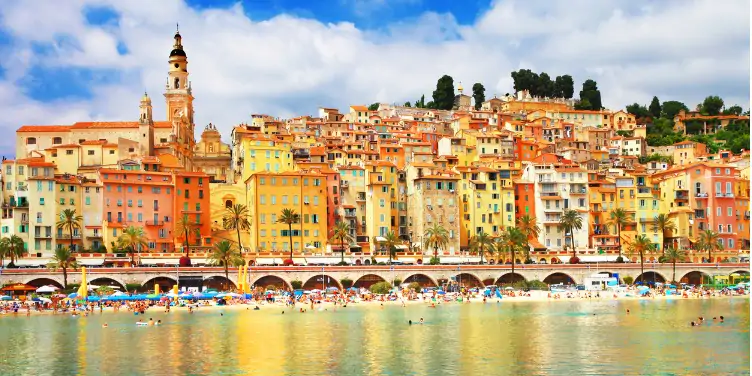 Menton
Menton is the last town in the French Riviera before you cross over the border into Italy and it's a bit of a drive from the airport in Nice, which means it's mostly the French and the Italians who holiday here.
The coastline is stunning, with palm trees lining the promenade next to the beach – a mix of pebble and sand, if it matters. If you drive just a bit inland, you'll end up on winding roads that cut through dense forests.
But you don't need to go far to immerse yourself in nature here as Menton is home to several botanical gardens, including the Val Rahmeh-Menton Botanical Garden, a lush hectare of exotic plants set in the grounds of an Italian-Provençal villa.
There are also plenty of affordable restaurants in Menton if you want to dine al fresco with a view of that sparkling coastline. But serious foodies come for Mirazur, a three Michelin-starred gastronomic restaurant that's considered one of the best in the world. It's booked up months in advance though, so you'll have to plan well in advance.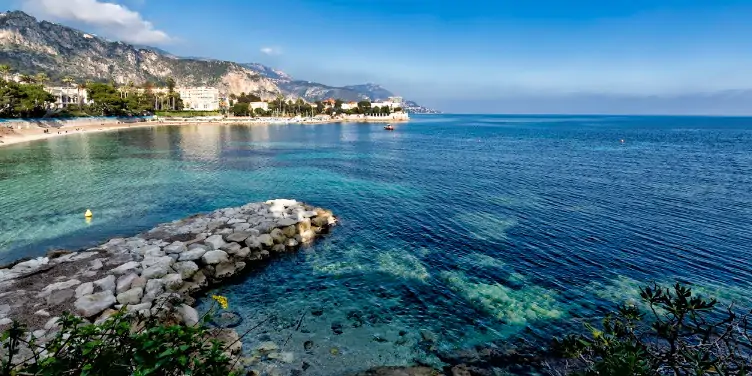 Beaulieu-sur-Mer
Beaulieu-sur-Mer, just a short drive out of Nice, is a pretty little village on the way to Eze. Most people won't stop here – the main route east just grazes the village rather than passing through it – but if you do, you'll find one of the best spots for taking in what the French Riviera has to offer.
There are little cafes and bistros lining its sun-dappled streets and every Saturday there's a farmer's market where you can buy fresh, seasonal produce to cook in an Airbnb. And don't be surprised to see a whole swordfish for sale at the local supermarket – they will cut steaks off it right in front of you.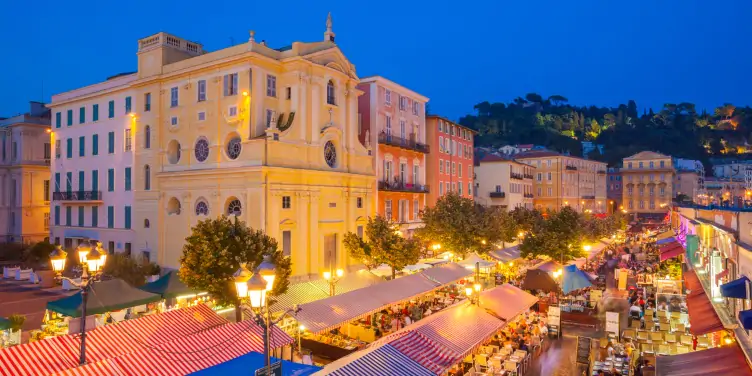 Beaulieu's beauty is perhaps that it's far enough from the bustle of Nice for peace and quiet but also close enough that if you want to pop into the city for a meal in a nice restaurant, it's just a short cab ride back.
Nearby, there's the exclusive enclave of Saint-Jean-Cap-Ferrat, a peninsula where some of the finest homes in the Riviera are hidden behind towering fences. If you can find a spot to park, the beaches here are very popular with the residents who helicopter in each season. Or for a spot of culture, the Villa Ephrussi de Rothschild has some exquisite gardens to explore.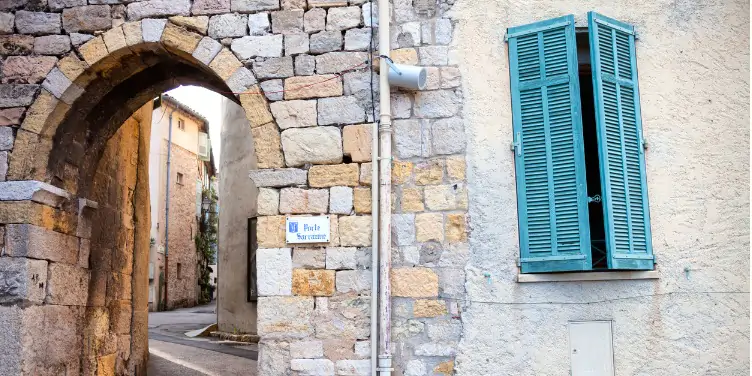 Mougins
A short drive inland from Cannes and you'll find the picture-perfect village of Mougins. Arranged in concentric circles, every building in the heart of the old village seems to embody French country chic. It's no wonder that this is a place for artists, and as you stroll along its narrow streets, colourful paintings for sale line either side of it, ready to take your fancy.
For something more formal, you'll find the Mougins Museum of Classical Art in the heart of the historic village. It's home to an eclectic collection that ranges from Roman, Greek and Egyptian sculpture to more contemporary works from Andy Warhol, Antony Gormley, and Damien Hirst.
Lining those same creative streets are bijoux cafes and bistros. With their petite tables flush against the wall, and the buildings providing protection against the wind and sun, it's the perfect spot to people-watch over a bottle or two of cool Provençal rosé after you've seen the sights.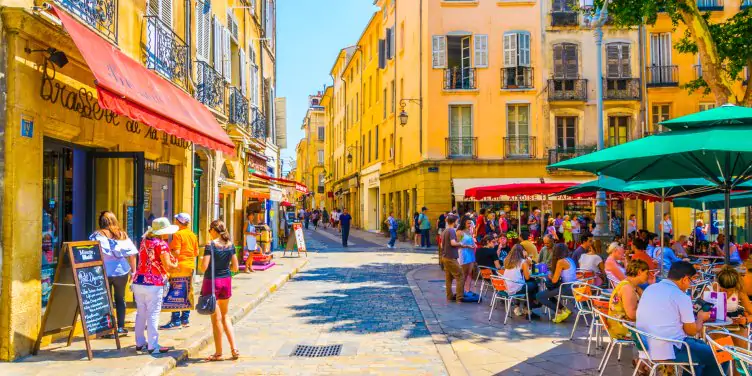 Aix-en-Provence
A short train ride inland from Marseille is Aix-en-Provence, a sizeable university city whose historic centre is so walkable that you'll feel like you're in a tiny small town.
Here, every little square or patch of open space seems to have a restaurant that's spilled its tables across the cobbled streets. Trees are always nearby to provide greenery and shade while the odd water fountain gushes atmosphere.
Aix-en-Provence was the birthplace of Paul Cézanne, which means you'll find plenty of tributes to the celebrated Impressionist in the city. In fact, you can see most of Aix-en-Provence on foot by following a trail that traces the places that the artist lived or frequented.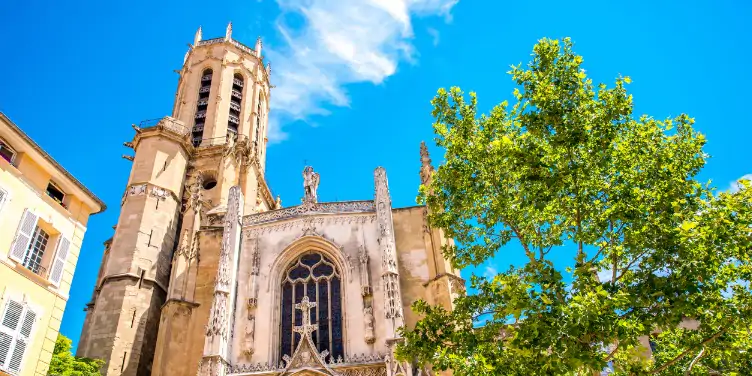 Highlights include the majestic Aix Cathedral, where Cézanne's funeral took place in the early 1900s, and Café des Deux Garçons, the restaurant where Cézanne, and really everyone who's anyone, dined with regularity.
The city's art offering extends far beyond Cézanne of course. At the Vasarely Foundation, for example, you can see the mind-bending works of the French-Hungarian artist Victor Vasarely, one of the leaders of the optical art movement. And the opulent Caumont Centre d'Art, where there are regular temporary exhibitions, is worth a visit in its own right.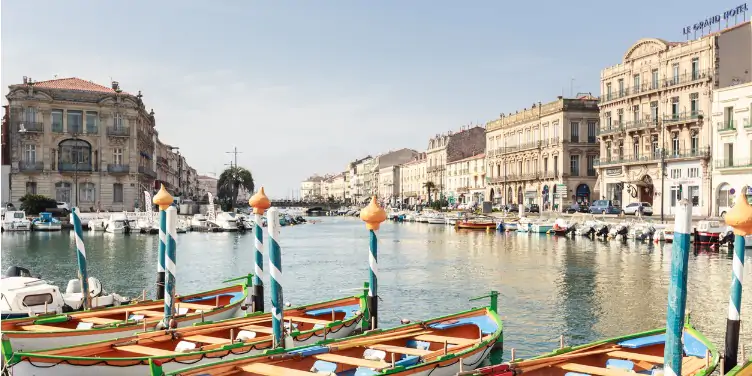 Sète
Sète is France's answer to Venice. This port city is flanked by the saltwater lake Étang de Thau on one side and the Mediterranean sea on the other. The network of canals that cut through the city to connect these two bodies of water makes Sète feel like it's floating.
Just like in Venice, much is made of the water. There are regular boat tours offering you a glimpse of the city from the water, with some even taking you into the Étang. But more de rigueur is to sit on the terrace of a canalside restaurant so you can enjoy some of the local oysters with a chilled bottle of zesty Picpoul de Pinet.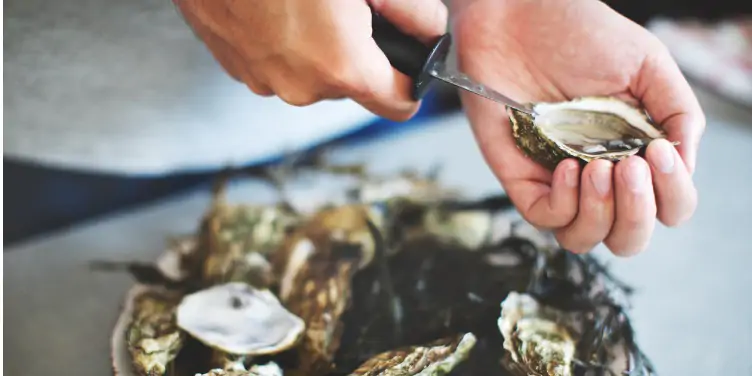 Oysters are farmed right in the Étang and shipped all over the world. A combination of fresh sea water coming in to replenish the lake, the shelter of the lagoon-like environment and abundance of sun means these oysters are large, plump and much meatier compared to the native oysters in the UK. Guy Sanchez is one of the producers that are open for tours so you can learn more about how they're farmed.
Sète is also well placed for visiting some of the vineyards in Languedoc, which produce affordable and easy drinking wines. Côté Mas offers tours of their vineyard and winery followed by a tasting of their wines. You can also take things slow and dine in their on-site restaurant or check into one of their boutique rooms. For the more active, they even offer horse rides among the vines.
Have you packed your bags already? Don't forget to take out European travel insurance before you go!