The Beautiful Beaches of Rhodes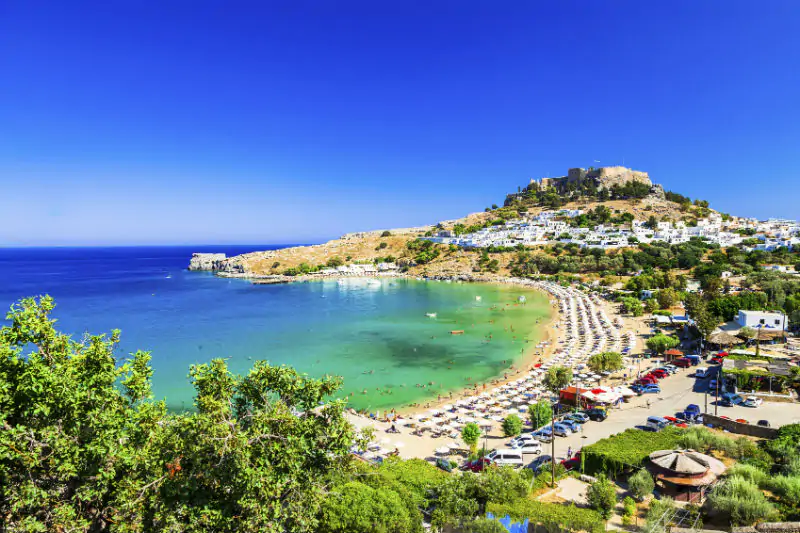 Rhodes has always been about its beaches and the magnetic strips of sand that are full of exotic promise.
Some beaches have developed as tourist magnets, full of resorts and restaurants that complement the sand. Others remain blissfully unknown, small coves and hidden strips ideal for a day away. Here's a quick guide to the beaches for your holiday to Rhodes.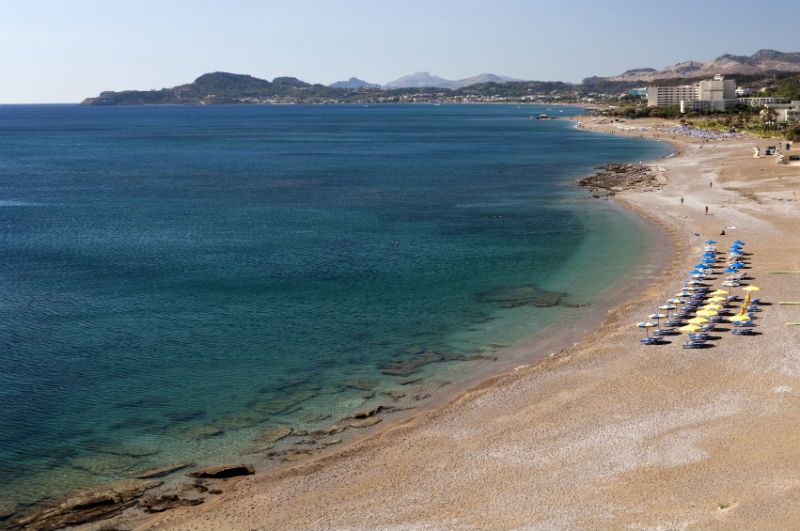 Popular North-eastern Resort Beaches
Nestled on to the north-eastern tip of the island, running south from Rhodes town are popular beach destinations for those on a holiday to Rhodes. Faliraki is the most famous, a long broad beach that's always dappled with sun umbrellas. Each few miles brings another Blue Flag awarded beach and there's a multiplicity of Rhodes resorts to choose from. During July and August the whole area throbs with British and German holidaymakers, but outside peak season you'll find excellent offers and more than enough sand to go around.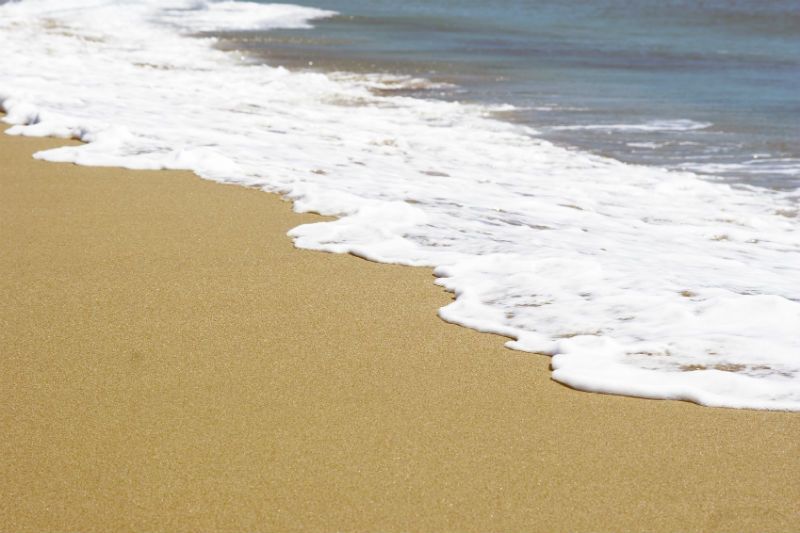 Afandou
Afandou Beach is always busy but never feels crowded, its soft sand spaciously stretching along sapphire waters. A cosmopolitan mix of tourists arrive with their ice boxes as everyone is able to find their own little spot. It looks like a postcard and it's complimented by the right amount of bars and Rhodes resorts; enough to offer choice but ensure the area remains pristine.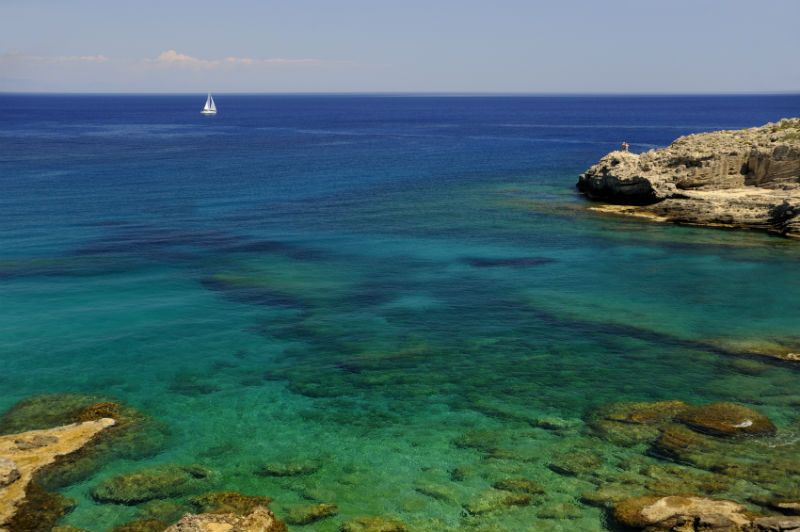 Kalithea
Glamorous Italian baths are the initial highlight of Kalithea, equidistant between Faliraki and Elli. They stand as an ode to opulence and dominate the first in a series of small coves and distinct beaches. Each tiny cove has sun loungers for hire, with most travellers quickly determining their favourite and settling in for the day. These pine-covered bays are fringed by stone pools and deep waters, so they're not ideal for swimming. But they're perfect as a secluded alternative to the north east's broad, sometimes noisy beaches.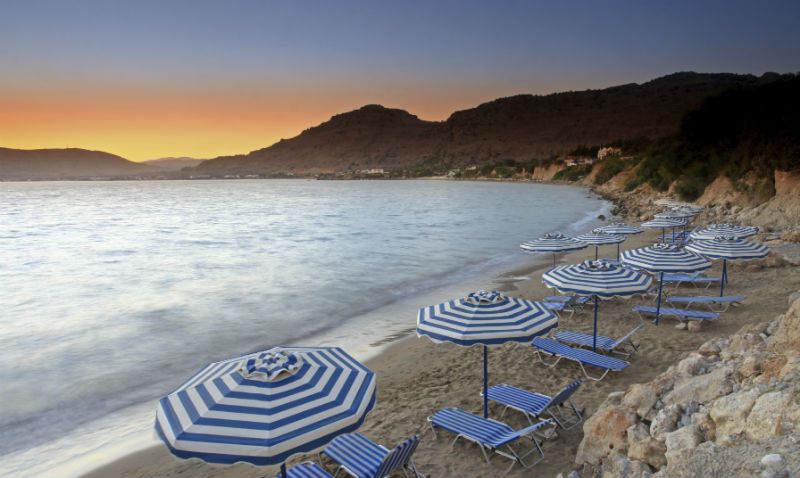 A Myriad of Choice at Rhode's South-eastern Beaches
Lindos is a must-see on a holiday to Rhodes, the cute whitewashed town curling around two bays of azure water. This has always been a favourite of mature travellers visiting Rhodes and it's flanked by a cascade of Blue Flag beaches and Rhodes resorts; the calmness of Pefki, sun lounger dominated Vlicha, the golden sand of Agathi, the peaceful blue and green harmony of Glystra. There is a beach for everyone along the southeast, from quiet pebbled coves to broad stretches of soft sand and families. The sheer concentration of sandy spots provides plenty of choice, especially when you stay close to Lindos or Lardos.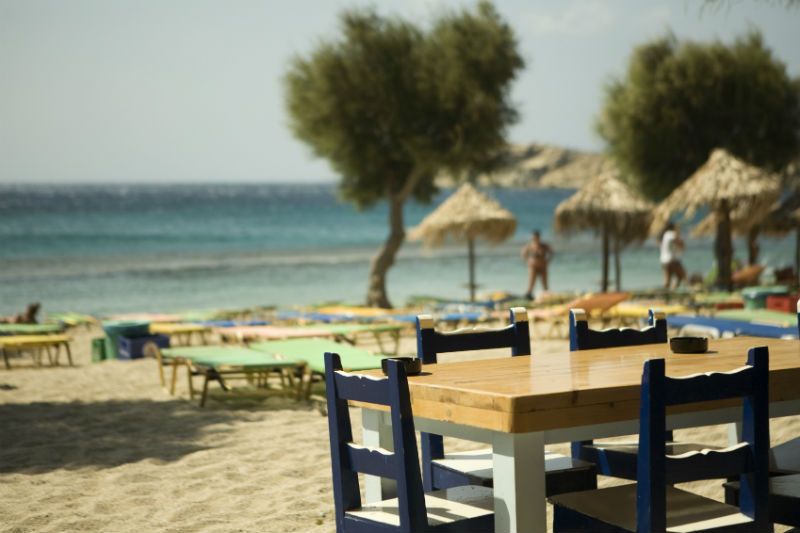 Lardos
Aesthetically the nicest sandy beach on the island, Lardos reflects the exotic reverie of a holiday to Rhodes. There are a series of tavernas along the sand, easy places for a quick snack or drink while you're enjoying the sun. Gently rolling waves and hundreds of sun beds give Lardos a lively atmosphere, yet it remains peaceful enough for a long day seduced by the sun and a good novel. Furthermore, there's a wide choice of good value Rhodes resorts within walking distance of any of the beaches.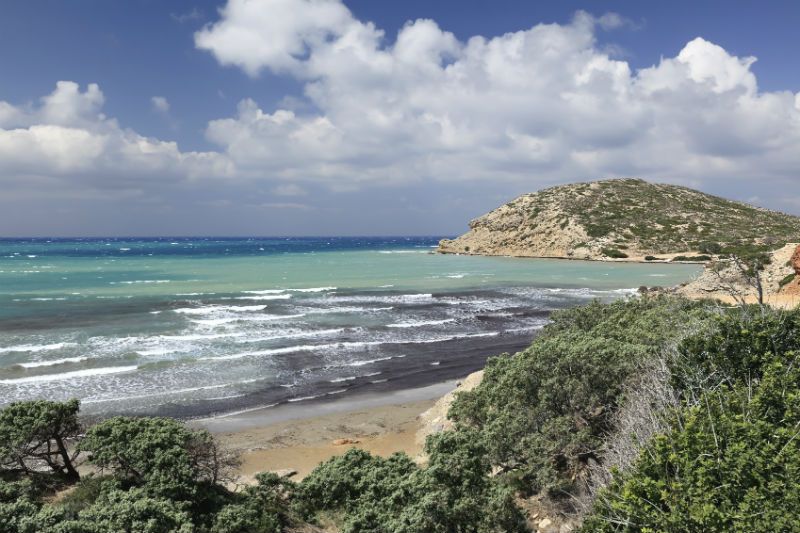 Gennadi and Prasonisi
Unexplored beaches stretch out between Gennadi and Prasonisi in the south, mostly virgin sand and with few footprints. Both villages have been developed in the last few years, offering a small choice of Rhodes resorts and a delectably peaceful atmosphere. While they're famed as destinations for surfers, they make ideal beach breaks for mature travellers looking to discover the Rhodes of 30 years ago.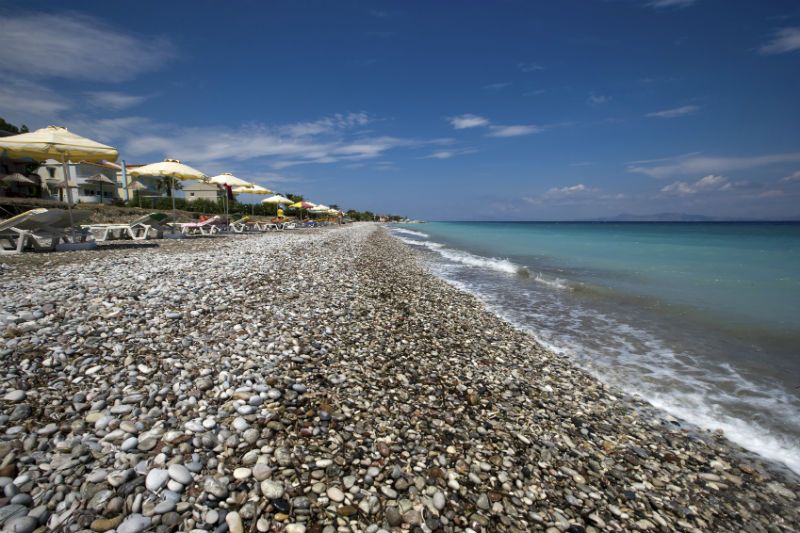 The Windy Western Beaches
The west of Rhodes is almost always windy and its long strips of sand and pebbles are popular with both sun seekers and windsurfers. In the north-west, situated close to Rhodes town and the airport, there's a wide choice of Rhodes resorts, especially in Ixia and Ialyssos, two long beaches surrounded by shops, bars, and restaurants. Head further down the coast and it's mostly secluded pebble and gravel bays, ideal places for escaping the crowds if you have a hire car or take a taxi. Furthermore, the castle ruins of Makiros and Kritinia make for a cultural paradigm on a day out down the western coast. South of Ialyssos, there's little tourist development, as Rhodes resorts are concentrated on the windless eastern side.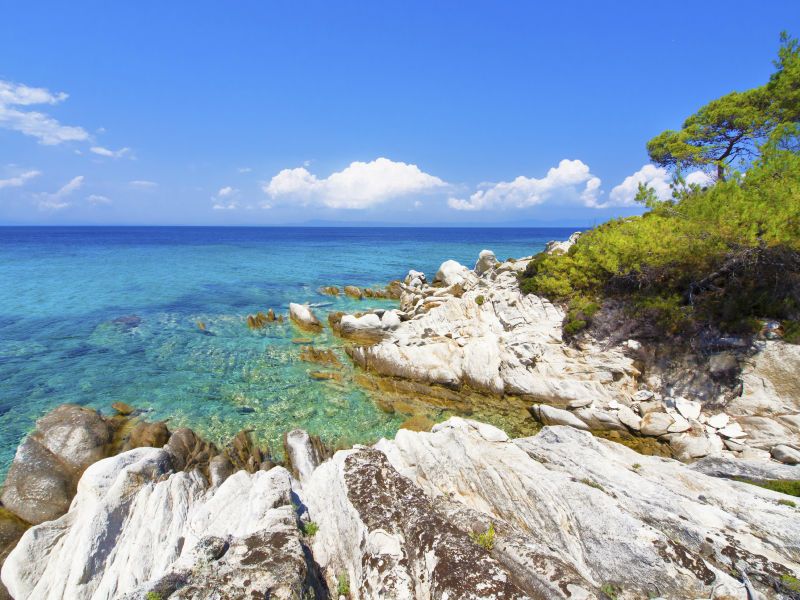 Apollakia Bay
Apollakia is a different realm to the rest of Rhodes, a place where olive groves and citrus trees hang over sand dunes and wild cedar bushes. Small cove beaches line this protected coastline, making it a great place for a coastal walk or a deserted place to lay down the towel. It's an idyllic escape if the resort crowds are getting too much.