Secret Greece on all-inclusive holidays in Rhodes
The Greek island of Rhodes is famous for its stunning scenery and incredible historical sites. The Acropolis at Lindos and The Palace of Grand Master of Knights in Rhodes Town are usually at the top of everyone's 'must see' list when visiting the island. The golden beaches and clear turquoise waters are also high up on every visitor's priorities when planning experiences in Rhodes.
But with such a rich history and fascinating culture, you don't have to go far to find some hidden gems. Stray just a little from the well-worn tourist path and you'll find the real Rhodes in all its sun-filled glory. All-inclusive holidays in Rhodes offer you the perfect way to explore the island while knowing everything you need is on hand and waiting for you back at your resort. No need to worry about where you'll eat later or if you've enough cash to pay the bill at the bar. So head out discovering the secret side of the island, then relax at your hotel. No matter where you stay in Rhodes, there are some exiting secret locations and experiences the average traveller never sees.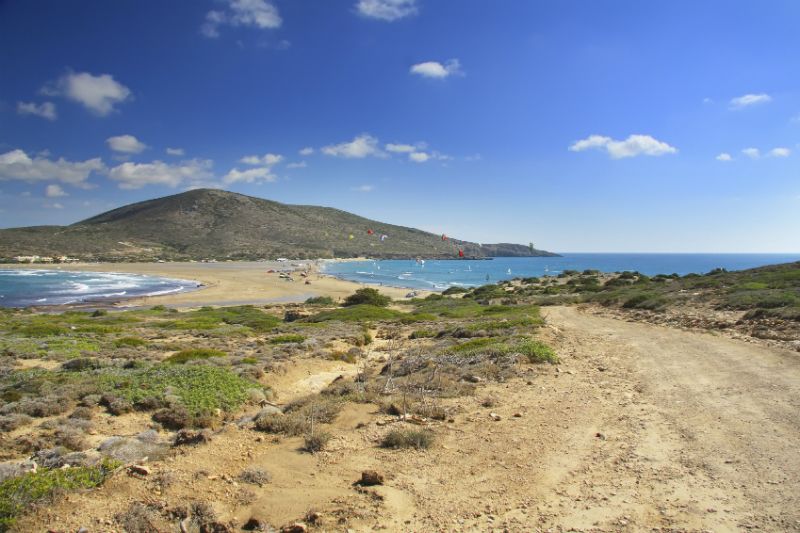 Quiet beaches
If you love quiet beaches and you want to see a slice of Rhodes the tourists don't often venture to, take a journey down to the southern tip of the island to a small town called Prasonisi. You won't find busy restaurants and bars here, or souvenir shops, but you will find an incredible long sandy beach that's often totally deserted. From here you can walk across a sea causeway to a small island, also called Prasonisi, which is even quieter than the town. Bear in mind the lack of facilities down here, but for anyone who wants to see the shores of Rhodes like a native this is a spectacular corner of the island that's very little visited.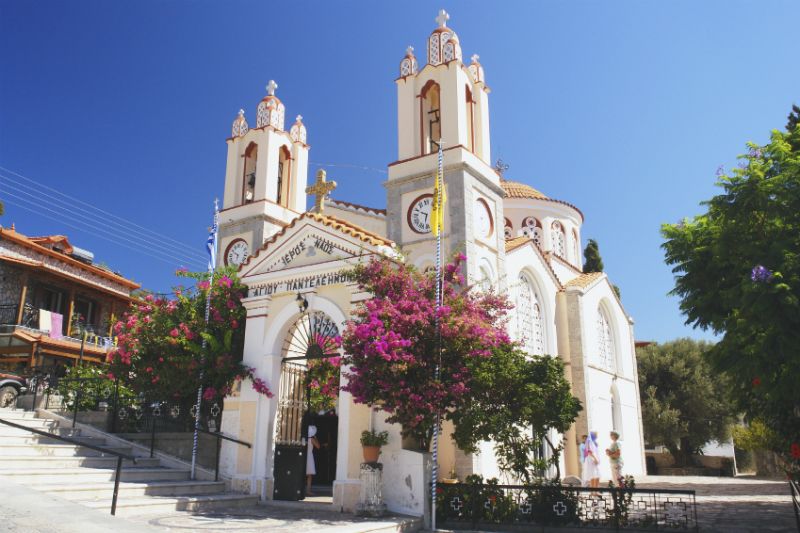 Honey
For a charming look at rural Rhodes make your way to Siana in the west of the island. The town is well known for its honey, but even so it doesn't attract large numbers of tourists and has remained authentic. The rugged landscape of west Rhodes supplies majestic views, and the people of Siana are welcoming and humble. Locals sell their honey, along with olive oil and other locally made products, in modest shops and stalls. You'll never feel pressured to buy and the prices are incredibly reasonable. This is traditional Greek island life at its best. Be charmed by the fantastic views and scenery, welcoming inhabitants and delicious locally made honey.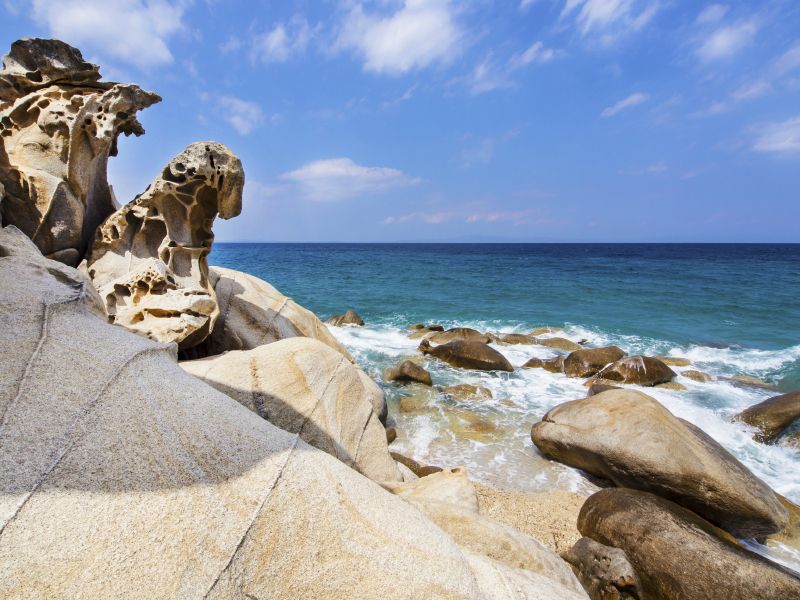 Hidden coves
Our final secret spot is in the north of Rhodes. Despite the island's popularity, there are still plenty of hidden bays and tucked away coves where you won't encounter another person while you relax and enjoy the sun.
One such inlay named 'Paradise Beach' is mostly deserted and something of a curiosity. With a name like paradise beach you'll be forgiven for expecting palm trees and pure white sand with the lush waters gently lapping. You won't find that here, but you will find a paradise of a different kind. This is a rocky stretch of coastline and to call it a beach at all is stretching the imagination, but it is idyllic in its tranquillity and calm. You're unlikely to see anyone else down here while you relax and enjoy the sun on your face, and this is the perfect spot for anyone who likes discovering secluded parts of the coast with incredible views. The section of the sea here is all yours. For an experience you won't find anywhere else on the island, take a dip in the beautiful waters off the rocks and just soak up the calm and quiet. This might not be suitable if you find walking rocky terrain difficult, but if you like to explore, this is a great part of Rhodes to do it.
Rhodes is a popular Greek island, but much of it remains unspoilt and traditionally Greek. And it's all waiting to be discovered.
All-inclusive holidays in Rhodes can give you the best of both worlds. Your resort and hotel has all your needs covered, leaving you free to head out and explore the hidden side of Rhodes. We recommend hiring a car and discovering other parts of this majestic Greek island. Alternatively, check out public transport and find the secret spots near you that no one else knows about. Rhodes is a popular Greek island, but much of it remains unspoilt and traditionally Greek. And it's all waiting to be discovered.