Top 10 beaches in Costa Brava
Sometimes thought of as a coastline that bares its teeth, the Costa Brava, on the north-east coast of Spain, is known as the 'rugged coast'. While the rocky landscape here could well see that name justified, this is a beautiful stretch of coastline, dotted with intricate and intriguing bays and coves.
The ruggedness of these shores has created stunning scenery and spectacular stretches of sandy beach. Package holidays to Costa Brava make the perfect base from which to explore. Whichever hotel you stay in, your package holidays to Costa Brava make your experience easy and worry-free.
For the best on the coast, here are our top 10 beaches in Costa Brava:

Sant Pol de Mar
This is a stunning sandy beach with beautiful clear blue waters. Perfect for snorkelling and watching fish swim around your legs as you take a paddle in the glorious sea, this is a quiet beach that's kept itself to itself.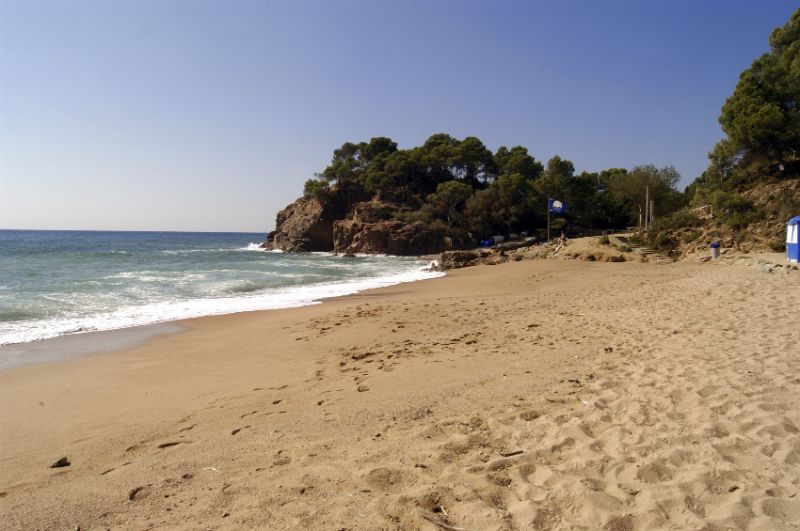 Cala Rovira
Cala Rovira is just a short drive from Girona airport and is one of Platja d'Aro's beautiful beaches. The terracotta sand slopes gently into turquoise waters here and the surrounding mountainous scenery is breathtaking. The odd rock here and there might hamper your walk into the sea, but on the whole this is a spectacular beach.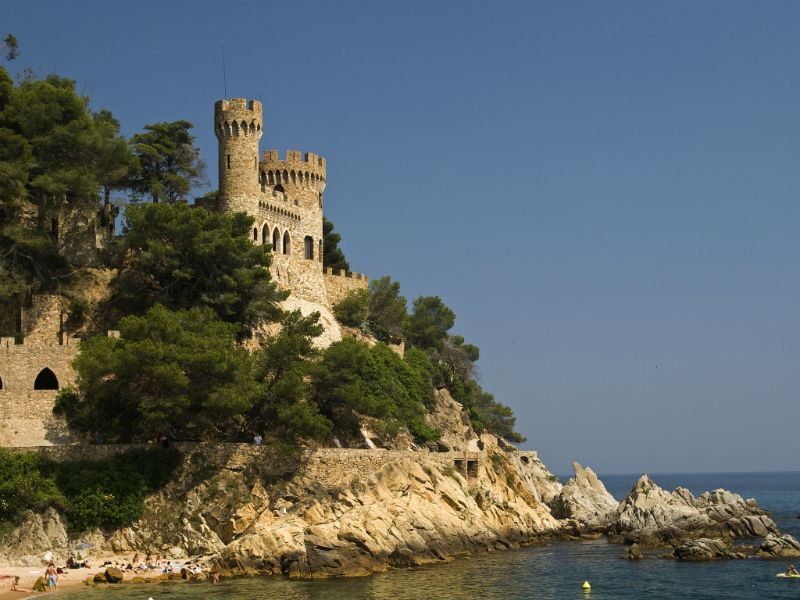 Sa Caleta
If you like your beaches small, secluded and steeped in history, this one's for you. This tiny little bay is located next to Lloret de Mar's main beach, but feels like it's a world, and a century, away. Sa Caleta is a picturesque cove with a rocky terrain, but beautiful clear waters and incredible surroundings. Situated directly at the foot of a medieval castle, this is the beach for you if you  like to sight-see while you sunbathe.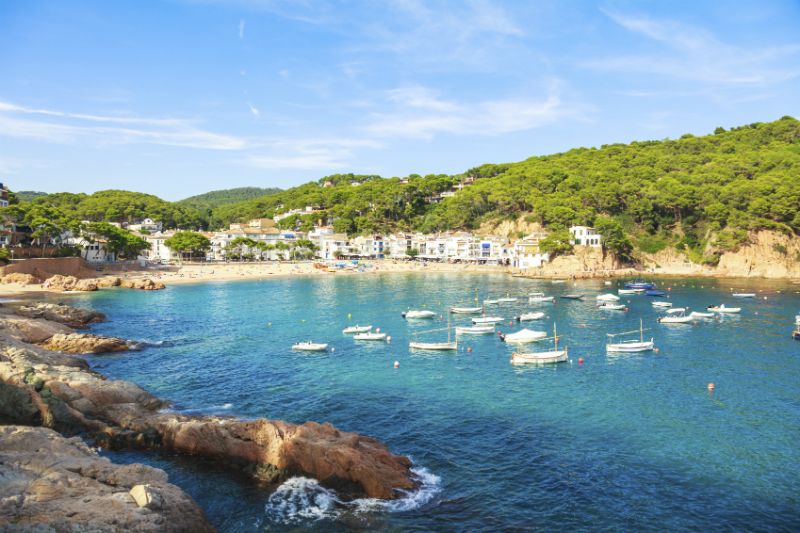 Tamariu
The flat sands and calmer, rock free sea here make this a favourite with Spanish families and the adventurous tourists who seek it out. Tamariu is an hour's drive from Girona, but well worth the journey if you like your beach with one foot still in the fishing village life. Unspoilt and beautiful.
El Canadell
El Canadell is one of the larger beaches in Costa Brava, but still select. Flanked by luxury seafront apartments, this is the perfect combination of pure orange sands and stunning turquoise sea. Relaxed and laid back, this one's for those who like to soak up the sun-filled atmosphere.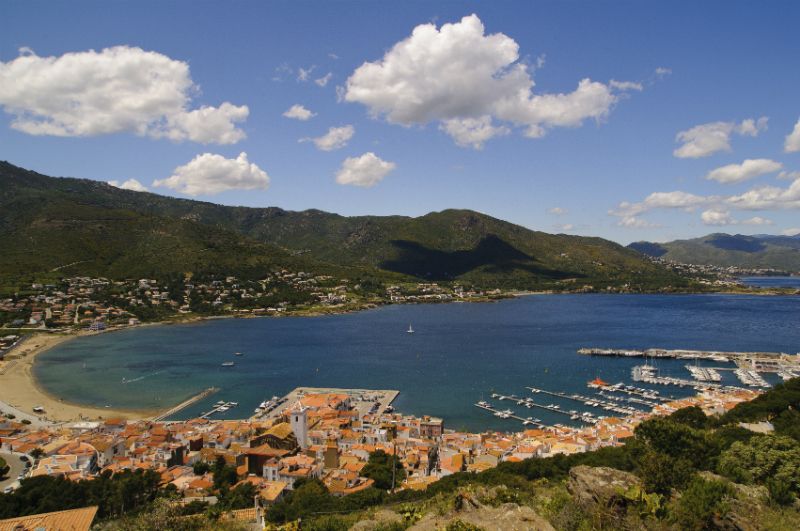 El Port de la Selva
This pretty little traditional fishing village is now a desirable seaside destination. The beach here is part sand, part pebble so it's not a major pull for sunbathers; however,  it is highly picturesque. With the white-washed houses and old church, the beach here is a lovely place to sit and take in the views.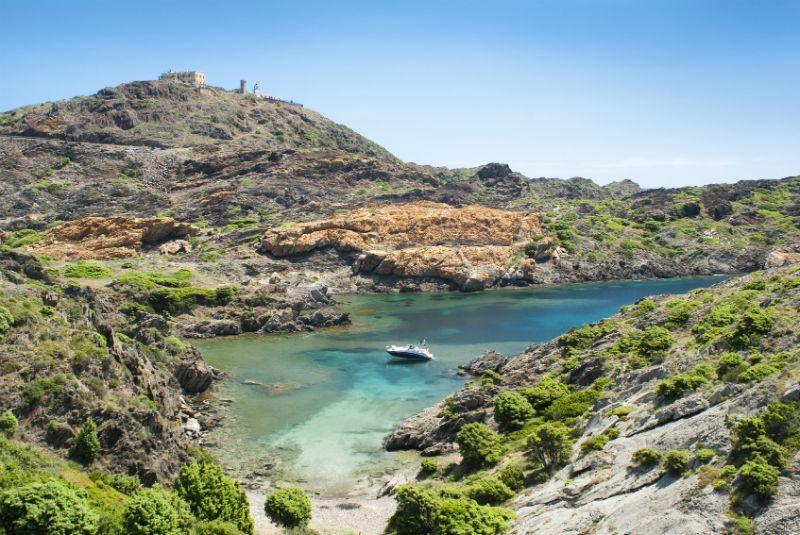 Cap de Creus
Cap de Creus is a stunning cove surrounded by glorious hills and grassy landscapes. The former home of Salvador Dali sits just along the coast and this beach is said to have inspired the artist in some of his work. The beach is quiet and offers fantastic photo opportunities.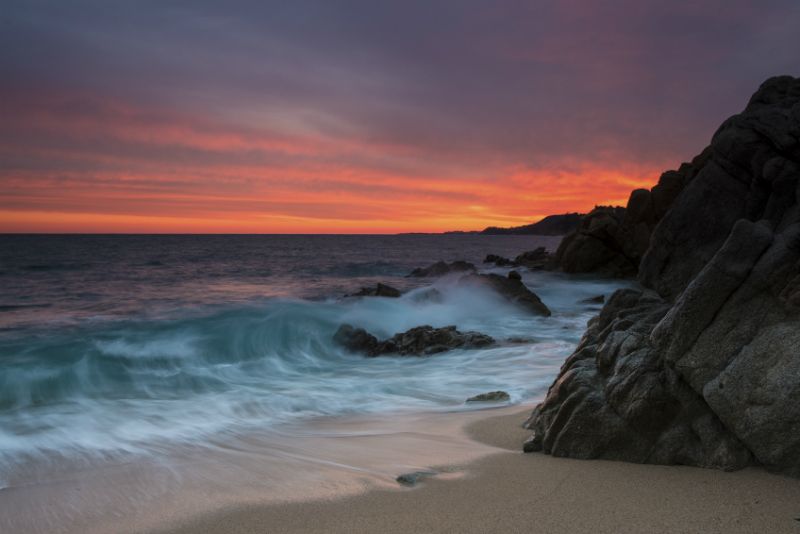 Cala del Pi
This is a stunning little beach, just 65 metres long. Rocky hills and trees keep this bay secluded and it never gets crowded. Its beauty lies in how simple it is. The small stretch of sand and clear waters makes this a beautiful spot for pure relaxation.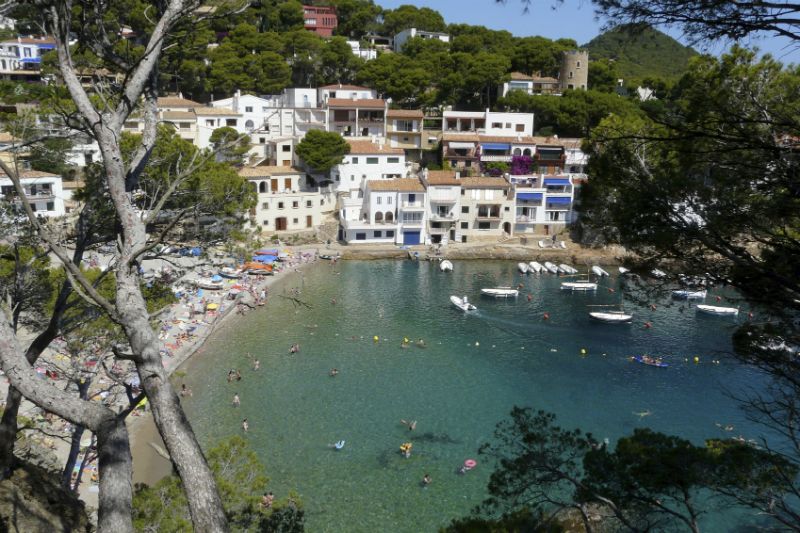 Sa Tuna
Sa Tuna is just an hour's drive north of Barcelona and is known as 'Little Africa'. The stunning seafront buildings reflect their white walls onto the perfectly still, clear waters. You'll feel like you're in paradise in this tranquil bay.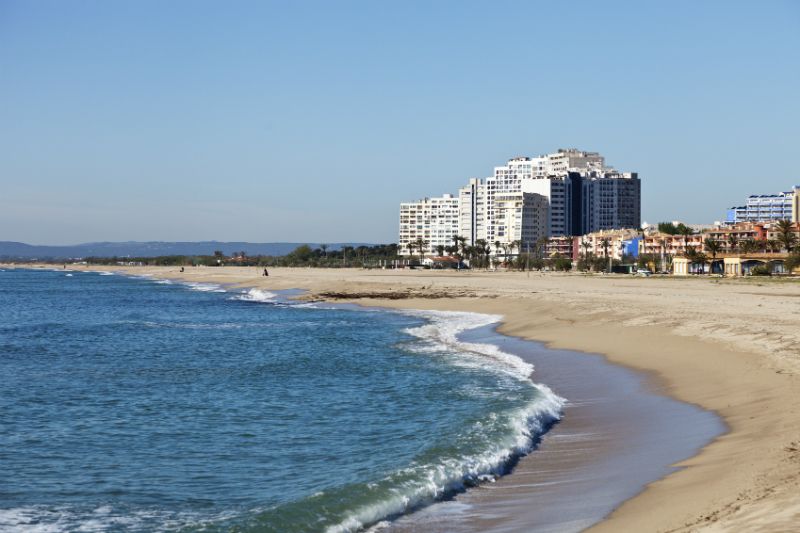 Empuriabrava
Spend some time on Empuriabrava Beach and you'll begin to understand why the coast here is known as 'rugged'. It's not just the landscape that supplies the name. On this beach you're likely to experience a little wind, but this is also the longest beach on the Costa Brava and is a favourite spot for those who like to get out and catch some waves. Sometimes wild, but also a perfect stretch of pure sand.
Enjoy the comfort of your base with everything you need on hand, then get out and explore some of these fantastic Costa Brava beaches. To make the most of your package holidays to Costa Brava, why not hire a car and discover some of the secluded bays in our top 10?