Culture in Chalkidiki: must-dos in Halkidiki
Seductively cast across three peninsulas, Halkidiki is one of Greece's last unknown treasures, a hive of go-slow culture, iconic history, and quiet Blue Flag beaches.
Quaint fishing villages stand beside pine forests and boutique resorts on the Sithonia Peninsula, three gentile harbour towns line the Kassandra peninsula, while towering Mount Athos offers an eternal backdrop to a Halkidiki holiday. Each ensures an elegant base to explore the culture of Halkidiki and discover the charming remants of ancient Greece. Here's seven for your bucketlist.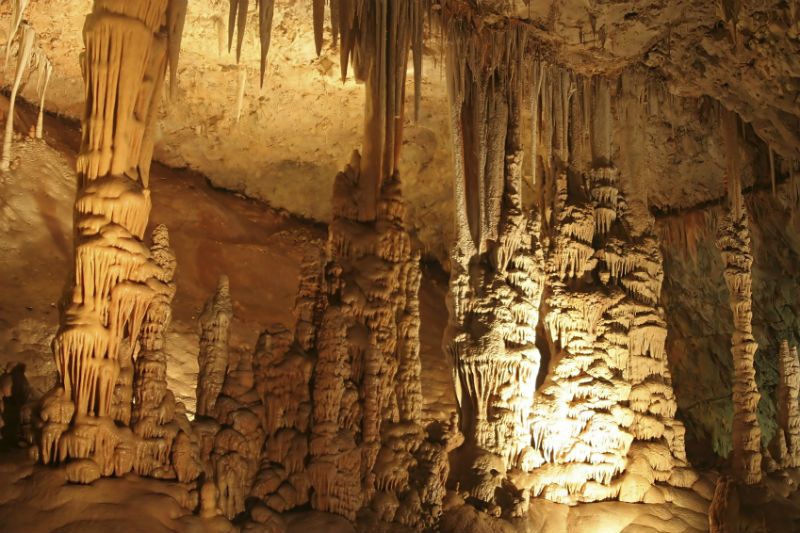 1. The Caves of Petralona
Great for: Fabulous interior architecture and archaeological history
It was only in 1959 when a local villager discovered these caves at the foot of Mount Katsika. Several years of excavations produced a whole wealth of palaeolithic tools and bones from 700,000 years ago, providing these caves with the oldest evidence of human life in Europe. The Anthropoligal Museum of Petralana contains the full story and is an essential part of the culture of Halkidiki. Then the warren of Patrelona Cave weaves past staggering collections of stalactites and stalagmites, a natural phenomenon that's worthy of topping the bucket list on a Halkidiki holiday.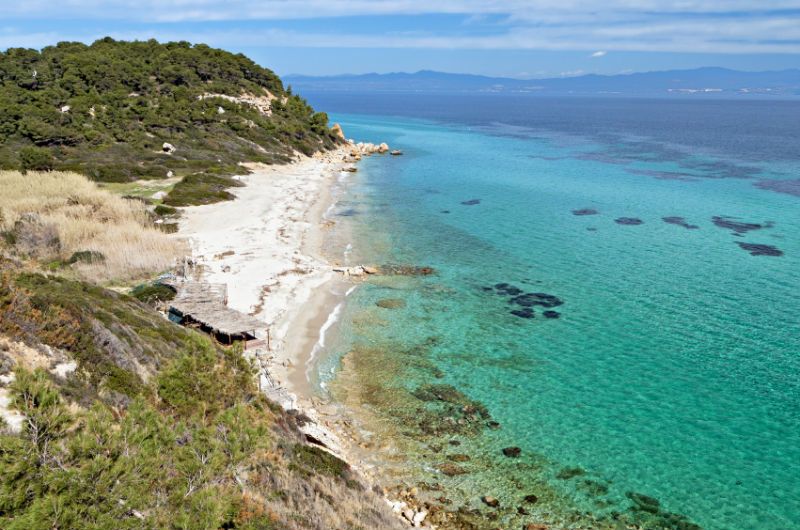 2. Wandering the Ancient Village of Afytos
Great for: A quiet day out in traditional Greece
Tucked onto the northern side of Kassandra, this cute little village reveals 1600 years of history. A ruined 4th century temple lies on its side while a series of ruins showcase the scale of this ancient capital. Modern Afytos still rolls to an antiquated rhythm, full of paved alleyways, old-stone houses, and squares dominated by al fresco terraces. There are wonderful views from up here as well, the village casting a lingering glance over Sithonia and the turquoise Toroneos Gulf.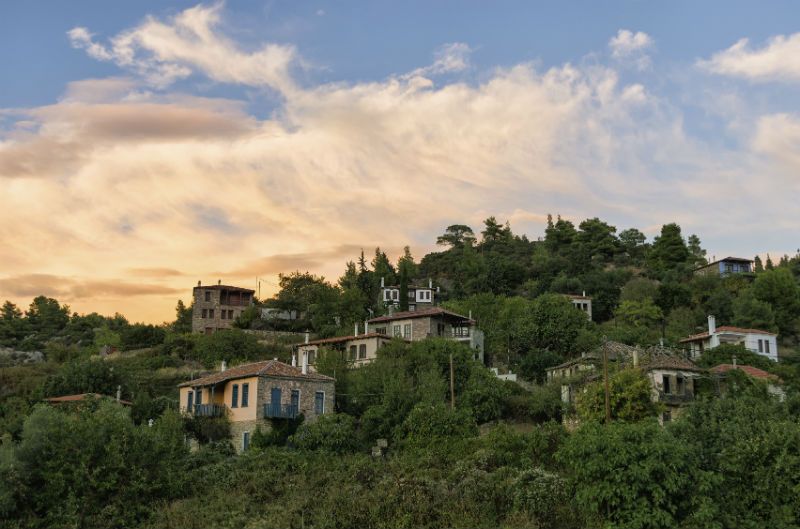 3. Exploring the Abandoned Parthenonas Village
Great for: Eternal panoramas and unusual beauty
Deserted and abandoned until the late 80's, Parthenon village has been reenergised in recent years. The traditional stone-paved streets and thick-cut architecture are now home to a permanent population of only seven, with a couple of tavernas and hotels to serve intrepid visitors. There's still a hypnotic sense of exploring the abandoned here, even if you're only 10kms from popular Marmaras. Ascend through the scents of fresh pine to the village's periphery and there are dazzling vistas out onto the peninsulas.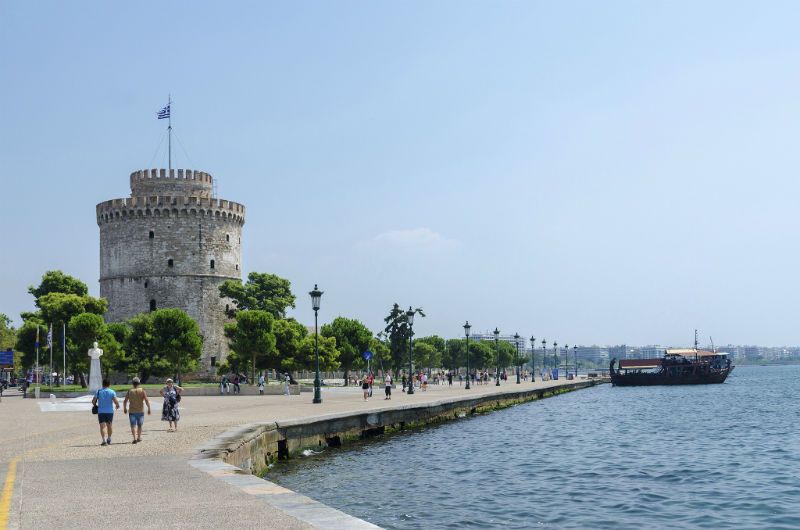 4. A Day in Vibrant Thessaloniki
Great for: Cosmopolitan excursions and Byzantine splendour
Greece's second largest city leads you on a journey through Byzantine churches and cosmopolitan cafe culture. There's a vibrant modern side to the city, represented in chic shopping streets and outstanding seafood restaurants. But you can also explore yesteryear with the excellent Archaeological Museum, the White Tower, and the views from what remains of the Acropolis. Excellent transport connections make this an easy addition to any Halkidiki holiday.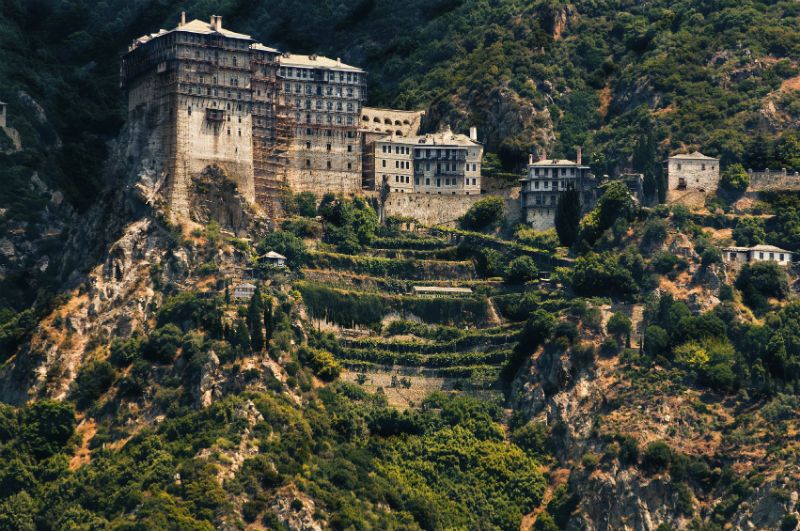 5. Marvel at the Monastic State of Mount Athos
Great for: Extraordinary monastic history
Mount Athos looms over the bay when you're on the Sithonia Peninsula, a towering natural sight that's self-governed as a fully monastic state. 1400 monks and 20 Byzantine monasteries dot this UNESCO World Heritage Site but it's difficult to visit; part of Greece joining the EU included provision for Mount Athos to remain separated. One option is to head to Ouranoupolis at the state's border, where monks roam through the shops and there are mystical views towards the summit. Men also have the option to obtain an entrance visa in advance from the Pilgrims Office in Thessaloniki and spend the night at one of the monasteries (unfortunately, visas for women are not issued).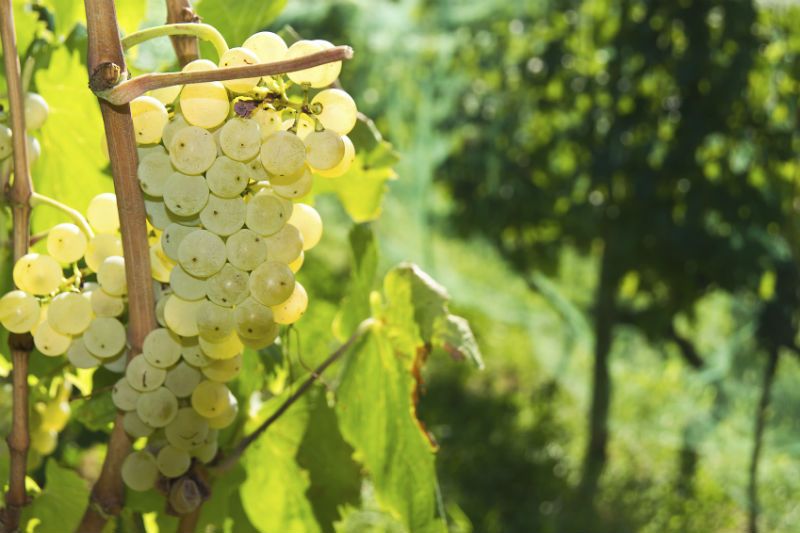 6. Wine Tasting Tours on a Halkidiki Holiday
Great for: A sumptuous day amongst quiet vineyards
Ascend to Arnea and you're quickly immersed in rows of elegant vineyards and fruit orchards. Companies offer wine tasting tours which combine small local wineries with lunch in a traditional town taverna, as well as charming vistas across rows of vines and organic farmland. The vineyards are close to Halkidiki capital Poligiros and the traditional town of Epanomi, additional options on this day out.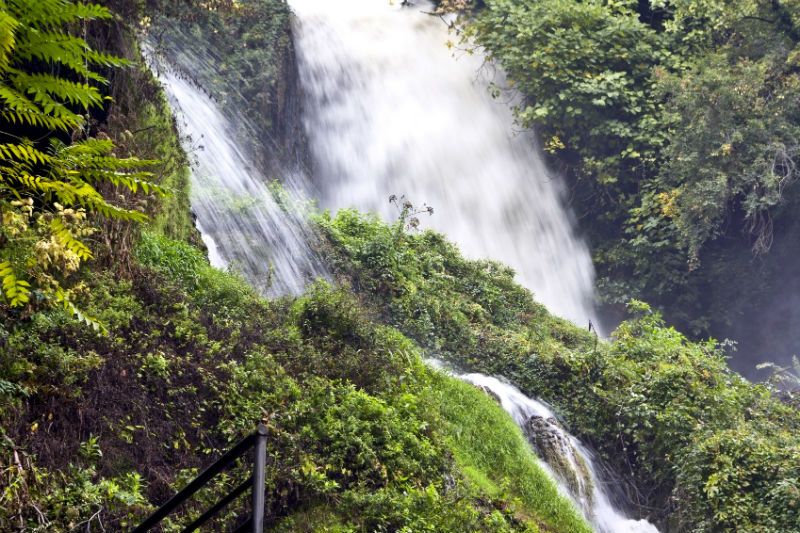 7. The Waterfalls and Tombs of Edessa
Great for: History and natural panoramas
Rainbows scatter across the mist of the Edessa Waterfalls, available at all angles as the viewing platforms allow you stand above, beneath, in front, and behind the 80 meter cascade of water. They're Greece's most famous waterfalls and the nearby town of Edessa revels in its Hellenic history. Alexander the Great's father is buried here and his tomb hosts an exhibition about the ancient family. Continue the day trip with one of Edessa's little tavernas, where cold beer and thick coffee are served along quiet alleys.