Top things to see and do in Lloret de Mar
For many years Lloret de Mar has been one of the most popular and thriving holiday destinations in the Costa Brava. Thanks to the incredible range of entertainment and activities, including atmospheric bars and warm, welcoming restaurant venues, holiday makers travel from far and wide to visit this vibrant town.
The Blue Flag bays are the perfect place to unwind in the brilliant sunshine and admire the scenic Mediterranean views. It's not just the idyllic, golden, sandy beaches that make tourists fall in love with Lloret de Mar, there is also an amazing character-filled town centre, beautiful gardens and bundles of culture thrown into the mix. There are too many reasons to count why you should treat yourself to a holiday in Lloret de Mar, but here are just a few: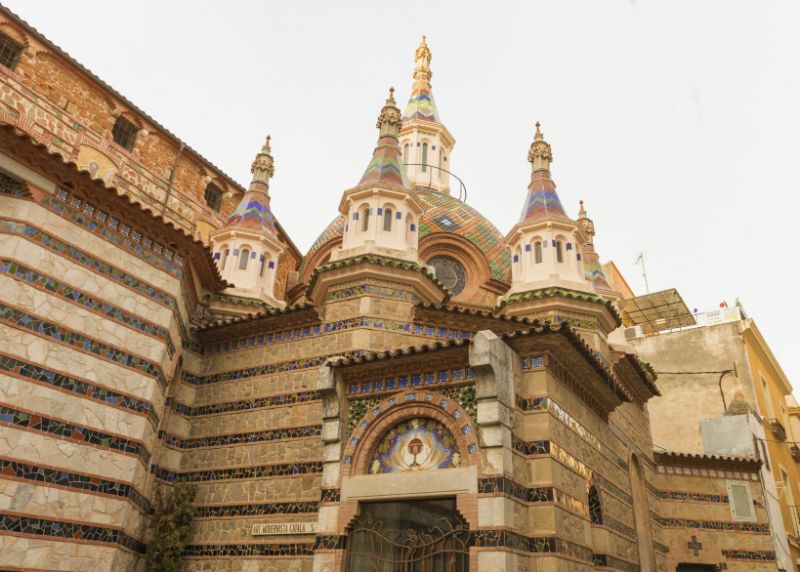 Church of Sant Roma
Lloret de Mar's most iconic landmark is the Church of Sant Roma. This charming chapel dates back to the early 16th century and is a brilliant example of Gothic Catalan architecture, complete with huge altars, many lavishly decorated rooms and towering steeples. Another must-see spot during any holiday to Lloret de Mar is the Castle of Saint Joan, which sits on a rolling green hilltop overlooking the town. This picturesque 11th century fort is popular with artists and photographers from around the world.
A walk around the old town will reinforce your growing realisation that Lloret de Mar is a Spanish resort with a wealth of hidden gems. The old style Spanish buildings and architecture here are spectacular – spend some time amid rustic Catalonian structures in the quaint old Lloret de Mar and feel the roots of this historic Spanish town.
Another firm favourite with visitors to Lloret de Mar is the Maritime Museum. Housed in the 19th century manor, Casa Garriga, this museum displays fascinating artefacts from Spain's rich nautical past.
Brilliant beaches
The seafront town offers no less than five main sun-soaked beaches for holiday makers to choose from, each with its own unique beauty and appeal. At an impressive one-mile long, the main beach of the town, Lloret, is the largest stretch of shore in Lloret De Mar. This is the perfect place for fun-filled, active days out, as a range of water sports, such as scuba diving and windsurfing, are available. If you're looking for a more laid back seaside experience, Canyelles Bay is a small, sleepy cove shrouded by thick pine trees in the east of Lloret de Mar.
Barcelona
Barcelona is easily accessible from Lloret de Mar. Spain's second city is an amazing place to visit for some unforgettable sightseeing, excellent shopping and world famous architecture, such as the Sagrada Familia and the Museo Nacional de Catalunya. During your stay, make the most of the easy to use public transport links and short journey to this monumental city.
With a fascinating narrative of emigration, seafaring, international links and tastes, sights and sounds of other times, Lloret de Mar is a beach town with a difference. The secret stories of the town's people of the past continue today, making this an intriguing place to visit.
Fun days out
Lloret de Mar hosts a full and varied selection of activities and opportunities for fun days out to suit every type of traveller. Whether you're on a peaceful, couple's escape, a solo getaway or travelling with the whole family, you're certain to have many amazing days out during your holiday. Gnomo Park is a fun gnome and pixie themed leisure park situated in one of the most scenic pine forests of the Mediterranean. This park is very family friendly, but it's not just the little ones who can have fun at Gnomo Park. This is a great day out for kids of all ages and there is a distinctive, outdoor mini-golf course.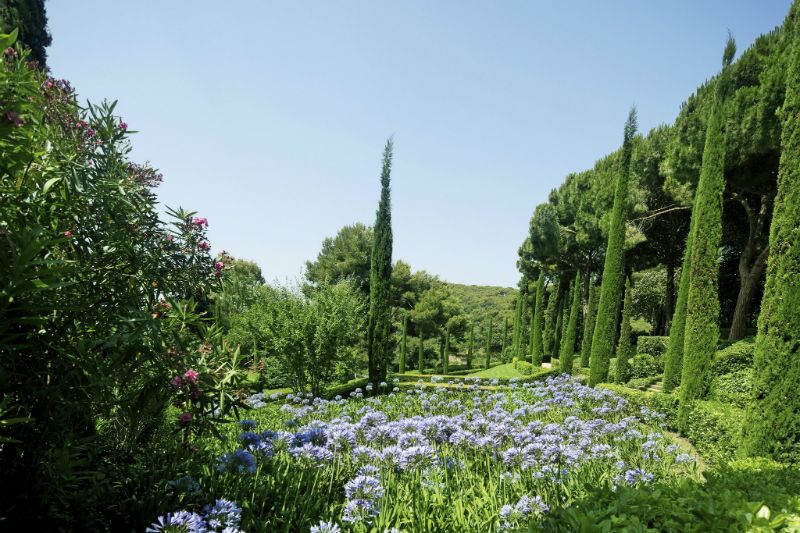 The Santa Clotilde Gardens
Away from the beach Lloret de Mar has much to be discovered. For a relaxing stroll around beautiful gardens visit the Santa Clotilde Gardens. With the clear blue Mediterranean as a backdrop, these once privately owned gardens are a revelation. Set atop the stunning cliffs and featuring fountains, pools, statues and intriguing trees and bushes, the gardens are a reminder of the Lloret de Mar of the past. Before tourism reached these shores, the gardens here were designed for the Marquis de Roviralta, whose family still use the house as a holiday home.
Daiquiris
Perhaps the most lasting, and most delicious tie with Cuba is the Daiquiri cocktail. The Daiquiri cocktail is the official drink of the town and is served in bars and restaurants in Lloret de Mar. This great creation was invented by Constanti Ribalaigua who took the drink with him when he left Cuba. If you visit bar Hula Hula while in Lloret de Mar you can enjoy a demonstration of how the cocktail is made and then, of course, savour the sumptuous drink.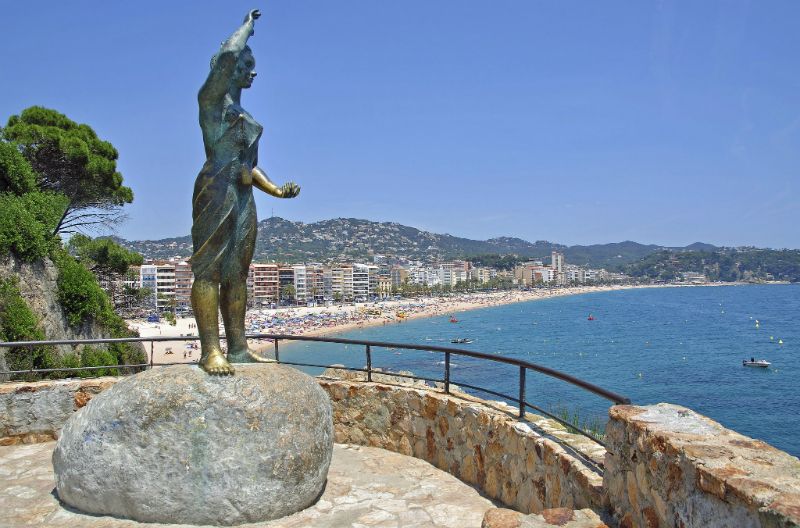 Dona Marinera sculpture
The stories of the people of Lloret de Mar are evident everywhere you look. Lloret de Mar has a fascinating historical link to Cuba which is alive in the fabric of the town. Many residents of Lloret de Mar emigrated to the Spanish colony of Cuba in the 19th century. Coupled with the town's fishing past, this story forms the basis for the Dona Marinera sculpture. This simple and beautiful piece of art is of a woman looking out to sea, and represents the many women left behind when the men were lost to the ocean or gone for Cuba. With some returning and some not, the women could only wait and wonder.