Top 5 things to do on the Dubrovnik Riviera
Enjoying a typically Mediterranean climate of hot, dry summers and relatively warm winters, combined with beautiful beaches and an impressive history, the Dubrovnik Riviera is the perfect destination to explore year round.
Find out what you simply can't miss on your holiday to this beautiful part of Croatia: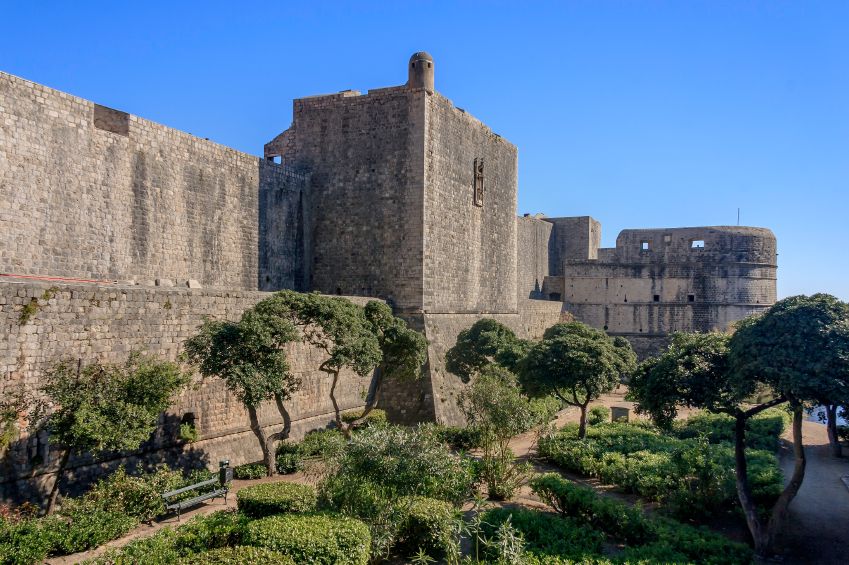 1. Explore historic Dubrovnik
In and around Dubrovnik your imagination may well run wild picturing what the stone city looked like seven centuries ago when the walls surrounding it were built.
In the 7th century AD, Romans from the city of Epidaurum (now Cavtat) fled the Slavs and the Avars of the north and settled on the small island of Ragusa. Meanwhile, opposite the island on the mainland, Dubrovnik was made into a Slav settlement. In the 12th century the narrow channel separating the two was filled in, uniting Ragusa and Dubrovnik and now the main street through the Old Town. The city was not short of defensive walls during the 13th century, many of which were reinforced with bastions and towers in the late 15th century.
In 1667 many of its gorgeous Gothic and Renaissance architecture was destroyed by an earthquake but the walls survived and the city was rebuilt in baroque style.
Croatia lost its independence to Napoléon in 1808, and in 1815 it was passed on to Austria-Hungary. By the 20th century, as part of Yugoslavia, the Dubrovnik Riviera became a popular tourist destination, and in 1979 Dubrovnik city was listed as a UNESCO World Heritage Site.
The war for independence entailed a heavy siege yet, thanks to careful restoration, there are very few remaining traces of damage.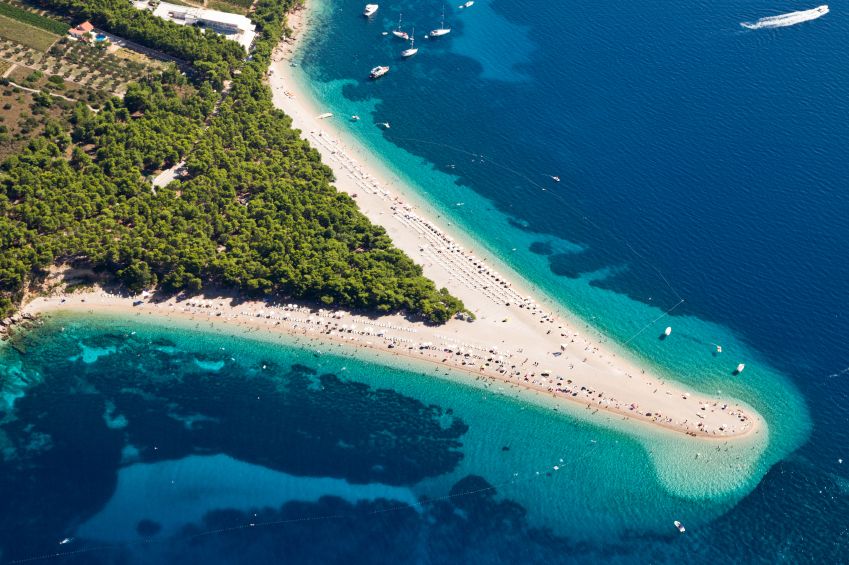 2. Take to the sea
Fishing is often a great way to see the coast while hooking a fresh bass, bonito or sardine can only add to the pleasure. Dubrovnik's waters are full of small and medium game fish, and further out in deeper water you may well come across blue fin tuna and swordfish. For a perfect end to your day's fishing, some local restaurants will be happy to cook your catch. Several fishing charters are available for tourists, but if you want to head out further, you may want to make friends with a local fisherman.
Whether you want to take to the waters for one day or even a week, sailing and water tours abound to suit most people's tastes and budgets: You might like to cruise the Elafiti Islands for the day, visit the famous Blue Cave in a speed boat, or join the party on a catamaran from Brac – there's so much choice.
The Elafiti archipelago is a favourite for its colonies of red coral. Cavtat is most popular for diving amid ancient shipwrecks and you might come across some old amphorae and pithos which are carefully protected under the Ministry of Culture. Between the islands of Mljet and Lastovo lies Vrhovnjaci, an archipelago of islets, reefs and rocks rich with fish species. Bear in mind that diving in the protected area can only be done through licensed diving centres.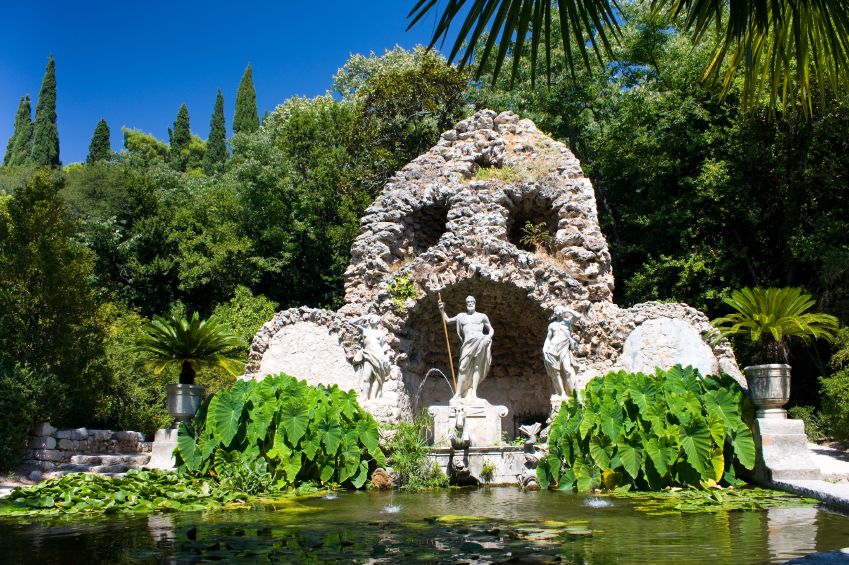 3. Amble in the Arboretum
Trsteno Arboretum is one of the oldest in Croatia dating back to the fifteenth century when it was a renaissance park and part of a summer residence. Amble through to see the beautiful gardens, a mill, an aqueduct and a fountain featuring Neptune and his nymphs. The gothic renaissance Belvedere Pavilion is the perfect place to marvel at the sea views to the Elaphite islands.
The pride of the arboretum is the two famous Oriental Planes trees which are over 500 years old and unique specimens of their kind in Europe. These ancient trees are about 60 metres tall and boast massive, five metre thick trunks. The rest of the Arboretum's collection is stunning too, consisting of over 300 species of rare and exotic trees and shrubs. If you are a fan of the TV show Game of Thrones, at last you can pay your homage: the gardens are where the main characters were filmed weaving their plots and sharing their secrets at King's Landing.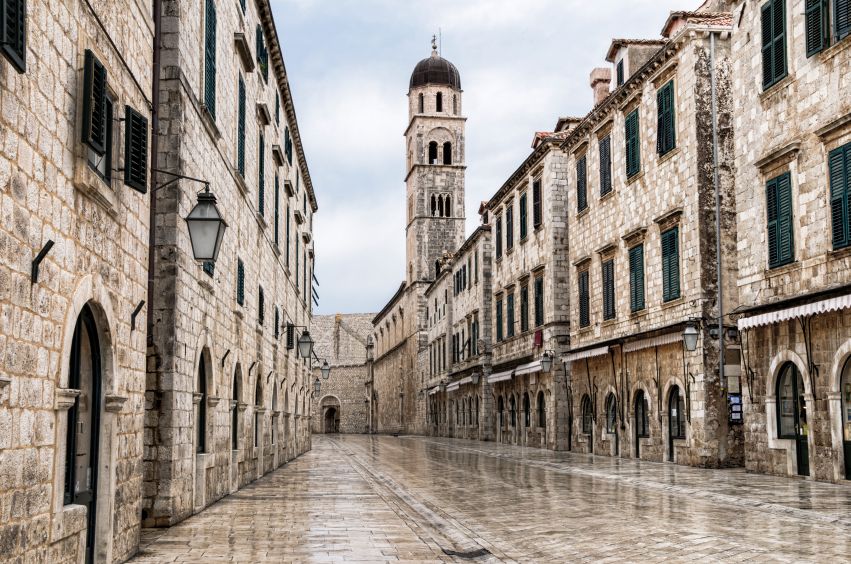 4. Sophisticated shopping in Dubrovnik
If you are looking for a little sophistication, shopping in Dubrovnik is likely to do the trick. The Old Town is well geared for the tourist trade – head for the smaller shops on the Stradun, a number of streets striking north and south from the main thoroughfare, if you would like a little more variety and better prices. The main shopping centres in Dubrovnik are: DOC on Lapad in the Old Town with its many international clothing brands; and Mercante in the Gruž business district offering around 20 modern stores, also with international brands.
The daily market on Gunduličeva Poljana is a flurry of activity with street sellers touting their fresh fruits and vegetables. You'll also find other unique souvenirs such as handmade lace, gold and silver jewellery, homemade honey and handicrafts. Open from 7am – 1pm, Monday to Saturday.
Shop opening hours tend to be from 9am to 7pm, normally seven days a week.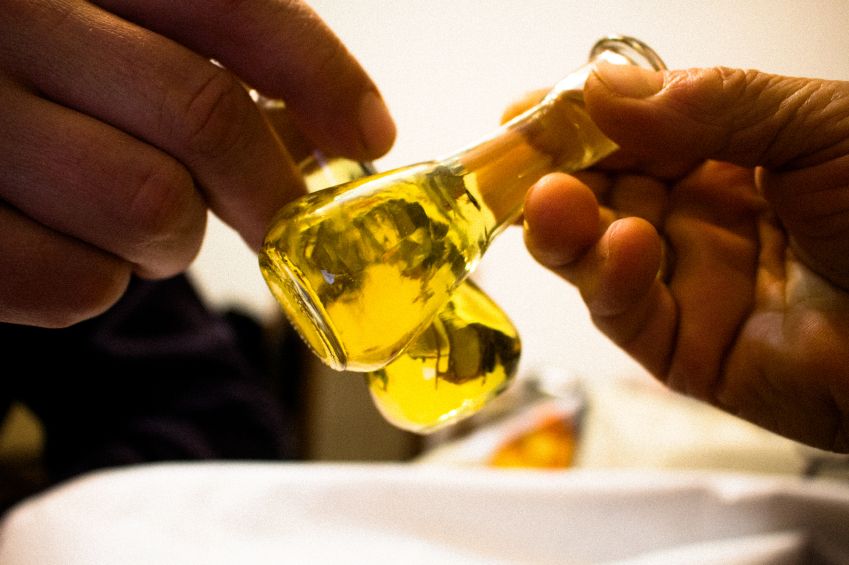 5. Indulge in rustic Rakija
One thing you are more than likely to come across on your holidays in Croatia is Rakija, a favourite alcoholic tipple typically shared amongst the locals. Home brews are commonly made from blueberries, pears, juniper berries or herbs and you'll find roadside stands with locals proudly selling bottles of their own rustic Rakija.