Unmissable things to do and see in Tenerife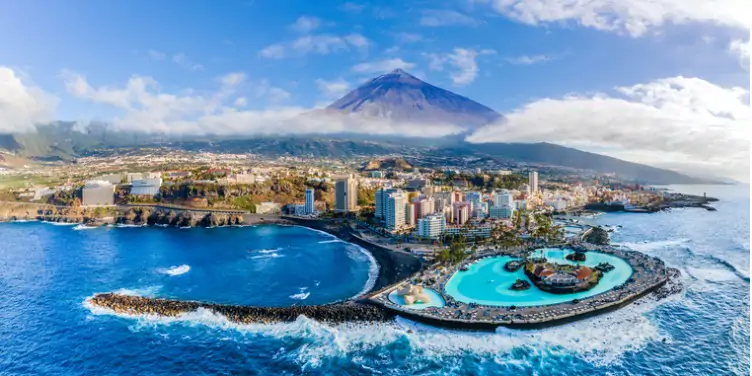 Averaging a mild 20C in winter, and a balmy 28C in summer, Tenerife's temperate climate draws visitors year round. And thanks to its status as the biggest of the Canaries, this island of eternal spring has plenty of activities to offer new and returning holidaymakers.
One of Tenerife's biggest draws is its sandy beaches, with some 43 miles of it dotted around the island for those who just want to fly and flop. Its location just off the west coast of Africa means sun is in abundance too, for those who want to top up their tans.
For the more active, there are hiking routes that snake all around the island, including up to the peak of Mount Teide, the third highest volcano in the world. Or you can take part in a leisurely game of golf with views of the stunning coastline.
There's a rich gastronomic heritage too, with a number of restaurants on the island holding Michelin stars. And of course, it would be unforgivable not to mention the award-winning wine.
For your next trip to Tenerife, make sure you tick these off the essentials list.
Swim in the natural pools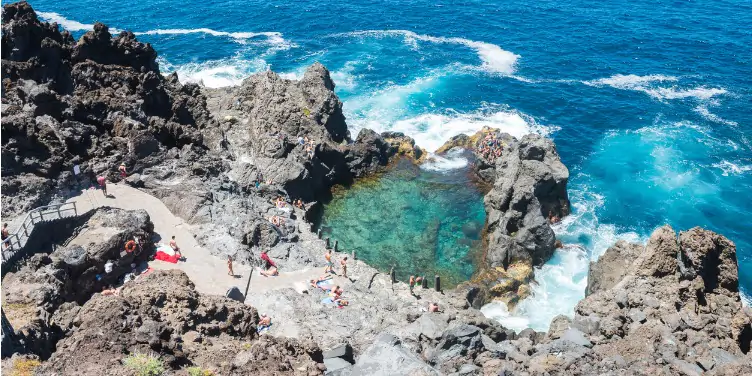 If going to the seaside is less about lying on the beach with a good book and more about that cool dip in the ocean for you, then make a beeline for Tenerife's natural pools.
Dotted all over the island, these mini lagoons are regularly replenished by the sea but remain sheltered from the waves, making them ideal spots for swimmers or to cool off on a hot summer's day.
The facilities at the natural pools vary from place to place; some have changing rooms and lifeguards but others only handrails, so bear this in mind when you decide where to go.
Bajamar, Alcala and Punta del Hidalgo are some of the most accessible ones but even then you should be careful – these natural pools can become dangerous in bad weather even if they look relatively calm on the surface.
Hiking around the island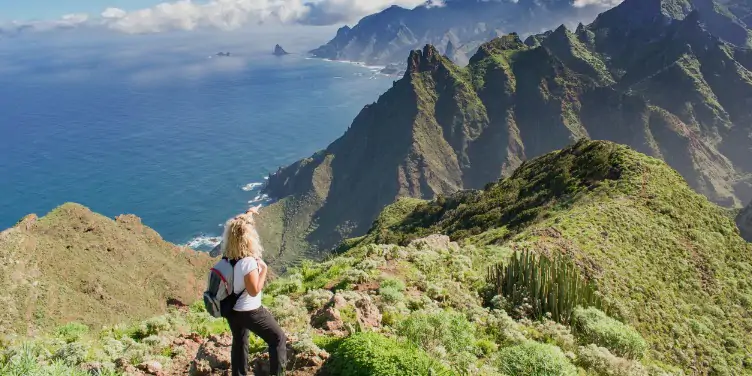 From gorgeous coastlines to rugged mountains, Tenerife really lends itself to walking and hiking, and there is a network of trails all over the island that caters to different abilities.
The local council has put together maps that you can view on Google Earth, and the routes are divided between long distance, short distance and local footpaths.
While all are designed to be self-guided, some also require additional permits, especially if you're entering protected areas.
To make the journey easier, enlist the help of a local tour provider, such as Latitude Tenerife, who can design a route for you and even transfer your luggage on a multi-day trip.
Whale and dolphin watching
Tenerife happens to be one of the best places in the world to spot whales and dolphins.
It has a resident population of pilot whales and, because the island is situated on their migration route, often receives visiting dolphins and whales too.
Alongside La Gomera, Tenerife is also home to just one of five Whale Heritage Sites in the world as certified by the World Cetacean Alliance.
The 13.7 mile stretch of water, which runs along the southwest coast of Tenerife from Punta El Fraile (Teno) to Punta Salema (Rasca, Las Galletas), received the certification in part because of the responsible way that its whale and dolphin watching tours are managed and its commitment to educating the public.
Visit an active volcano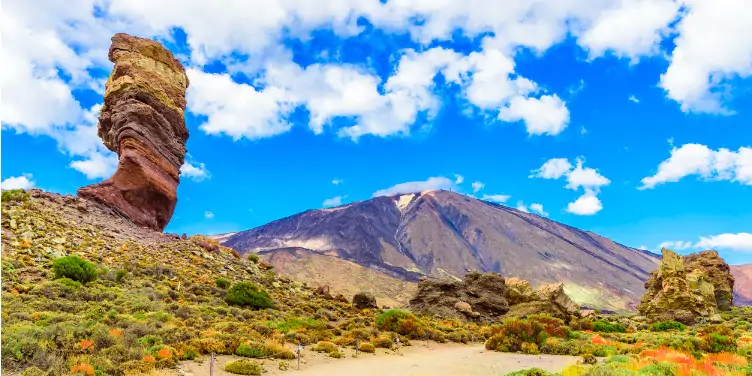 Dominating the island is Mount Teide, an active volcano that's among the highest in the world at 3,715m from base to summit.
Serious hikers can complete the entire ascent from sea level on foot in a single day but the elevation means it gets quite tough towards the top.
To reach the peak, you also need a special permit. It's free, but as numbers are limited to 200 a day in the interest of safety and conservation, you usually have to apply a couple of months in advance.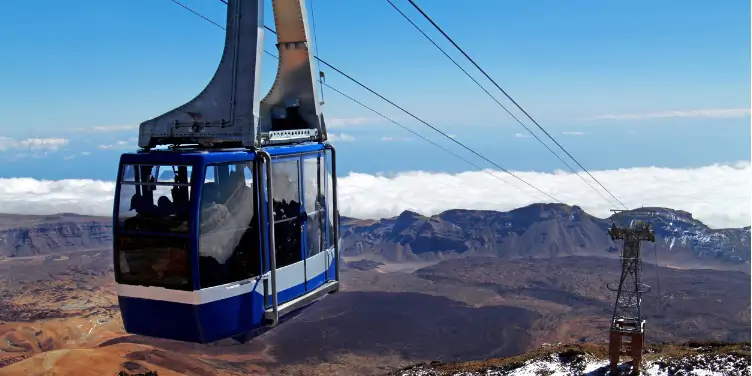 Most visitors go up Mount Teide by cable car, which takes you from the base station at 2,356m to the top station at 3,555m. From there, you have three walking trails to follow for better views.
Trail number 11 will take you to the La Fortaleza viewpoint, where you'll see the northern side of the island, while trail number 12 will end at the Pico Viejo viewpoint for views of the southern part of the island as well as, if you're lucky, the neighbouring islands of La Gomera, El Hierro and La Palma.
To reach the peak, follow trail number 10, or the Telesforo Bravo. You'll need the free permit to access this trail, and make sure you bring your passport to be checked.
Although the views on Mount Teide are great during the day, it's really breathtaking at sunset. And at night, far from light pollution, it reveals a brilliant canvas of stars. In the summer, you'll be treated to views of the Milky Way and the Summer Triangle.
Sampling the local food and wine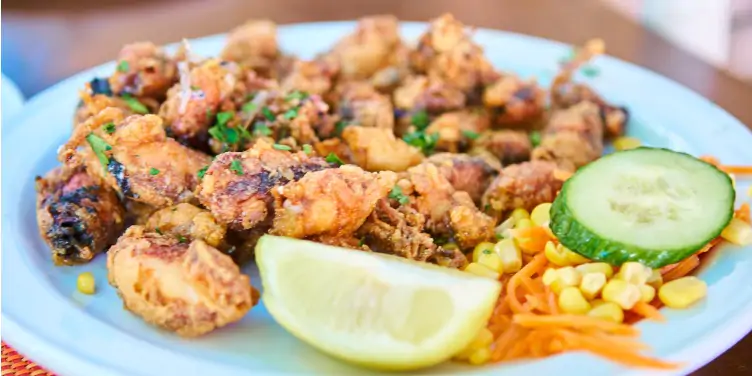 Tenerife is home to some truly fantastic food and wine, and you don't have to splash out at one of the island's many Michelin-starred restaurants to try it for yourself.
Instead, head to a guachinche, an informal dining space that pops up just a few months a year. All of the ingredients must be local and there's typically just a handful of very traditional dishes to choose from, all served with the local wine.
Although there are now guachinches that open year round, to find the more authentic pop-up ones, travel to Tenerife from late autumn and follow the signs or word of mouth.
For wine lovers, Tenerife's vino is well worth a special journey. Thanks to its island climate and different altitudes, there's a huge variety of affordable styles to choose from.
Most wineries do tastings at the cellar door and if you like one, don't wait until the airport to buy it – it will always be more expensive.
Some wineries come with unbeatable views, too. Bodegas Monje is one of the most popular thanks to the stunning vista of Mount Teide from its terrace.
Golfing around the island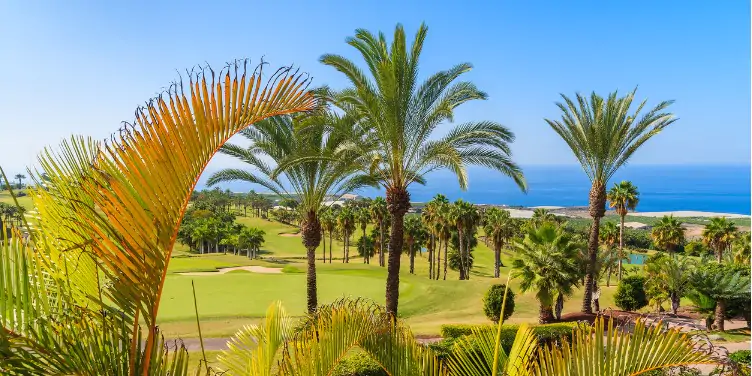 Tenerife's moderate climate makes it a great year-round golfing destination, and the island has some spectacular courses to choose from.
One of the most photogenic has to be the 18-hole course at Buenavista Golf, which is flanked by majestic mountains on one side and the dramatic coastline on the other. Designed by the late professional golfer Seve Ballesteros, a former world number one, this course is particularly challenging on a windy day.
Another favourite of keen golfers is Golf las Americas, which has been hosting international tournaments for decades. The 18-hole course, designed by John Jacobs, is laid out in a natural, gently sloping amphitheatre with lakes and ravings to add interest.
And of course, there's the Real Club de Golf de Tenerife, the oldest course on the island and the second oldest in Spain. It's located in the coolest part of the island and, thanks to an elevation of 600 metres, it presents a pleasant game even during the height of summer.
More Canary Islands destination inspiration
Prefer a quieter spot to relax and unwind? Explore the Canary Islands lesser-known spots in our mini guide, '4 Hidden Gems in the Canary Islands'.