Jersey or Guernsey for your next short break?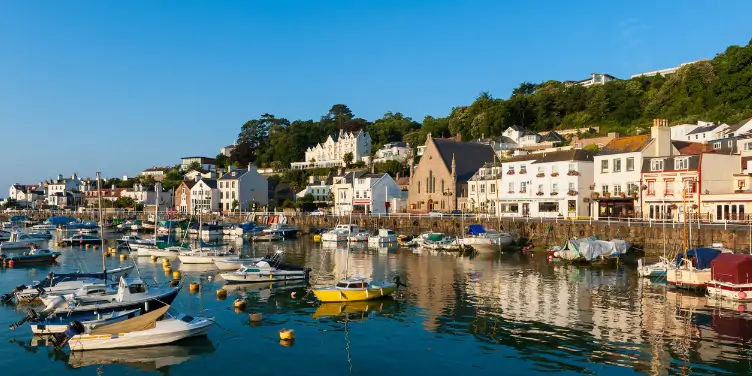 For a short break that's relatively close to home but which offers an exciting and beautiful change of scenery, the Channel Islands are ideal. Particularly popular are Jersey and Guernsey.
Did you know that the Channel Islands are not part of either the United Kingdom or the European Union? They are dependent and self-governing dependencies of the British Crown with their own laws… which also means that there's no NHS!
As a result of their mixed heritages, Jersey and Guernsey have cultures infused with both English and French influences. But which island is best suited to your interests and the activities you enjoy?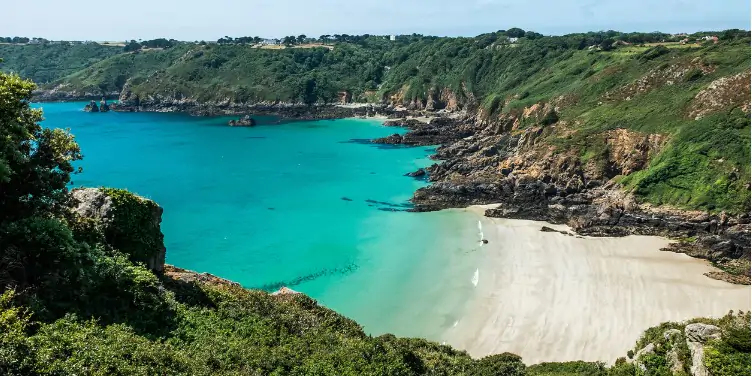 Discover laid-back Guernsey
Be charmed with town life
St Peter Port is an attractive small harbour town with a Mediterranean feel and cobbled streets lined with charming boutique shops. There are plenty of restaurants, pubs, bars, cafes and bistros serving a range of dishes made from locally sourced produce. Fresh Channel Island seafood is a particularly delicious speciality.
St Peter Port is also where you'll find Victor Hugo's Hauteville House. It was home to the French author, most-known for Les Misérables, for 14 years while in exile from France. The eccentric house is open to the public and is a fascinating place to spend an hour or two.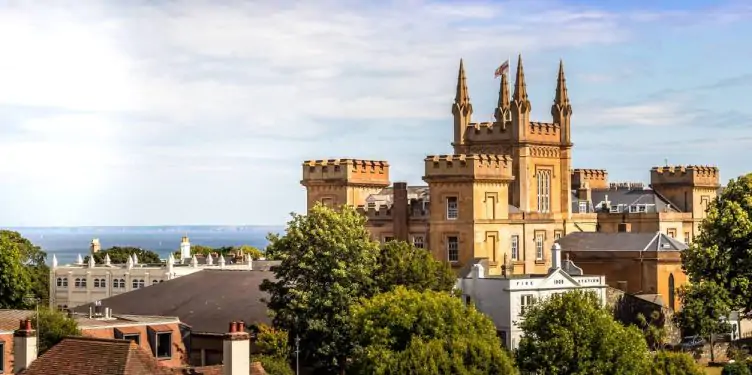 Dive deep into the history of Guernsey
As well as a famous writer having made Guernsey their home, artist Renoir also stayed on the island for around a month in 1883. Take the scenic Renoir Walk to see the parts of the island that inspired his paintings depicting views of Moulin Huet. It's an especially romantic journey with spectacular views along the way. Perhaps you'll be inspired to pick up a paintbrush yourself!
The German occupation of the Channel Islands during World War II led to troops fortifying Guernsey with reinforced bunkers and adding to existing fortifications. The remains of these structures are dotted along the coastline, with highlights including the German Underground Hospital and the five-storey naval observation tower, Pleinmont Headland.
Also visit 800-year-old Castle Cornet with its four period gardens and five museums. Then go back even further in time by ticking some ancient ruins off your sightseeing list. The island is home to a number of neolithic burial sites and standing stones, with some in surprising locations. Mare-ès-Mauves lies on the edge of the 13th hole of the L'Ancresse golf course on L'Ancresse Common.
Relax with beaches and wildlife
Walks along rugged trails will have you discovering stunning natural features such as sand dunes, coves and rocky inlets. Enjoy the sound of the waves crashing against the cliffs below as you explore the wild south coast.
Or, take it easy on any one of Guernsey's beautiful beaches, with strolls along the sand and dips in the sea. Les Amarreurs Beach Vale is a lovely stretch with a small jetty on the north coast. It's perfect for relaxing and watching boats coming and going over the sea. La Route de Jerbourg is a small, secluded cove with peaceful views out towards Herm and Sark.
The range of wildlife is rich here, with puffins always being a draw. They flock to the islands between mid-March and July to breed, with the chance to take puffin-watching boat trips around the coasts of Herm and Jethou. Gannets and gulls are a common sight, as are donkeys and grazing cows on grassland bursting with wildflowers.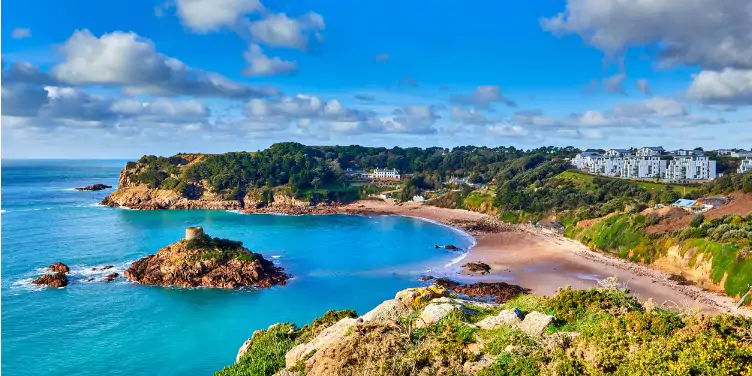 Discover family-friendly Jersey
Step into town life
Grab some street food as you explore St Helier's various shopping districts that feature everything from local shops and high street names to luxury boutiques. Jersey's capital feels like a modern hub compared to Guernsey's St Peter Port, but it has a rich history of its own too.
There's the 19th-century Victorian fruit and vegetable market that sells fresh, local produce for starters, with the Georgian house reconstruction also a must-visit. Even just looking at St Helier's street names is a glimpse into its past, as many have kept their French heritage.
Jersey is full of restaurants serving dishes made from local produce. Be sure to sample Jersey Royal potatoes and milk from Jersey cows during your stay on the island.
Delve into rich history
Like Guernsey, Jersey was occupied by the Germans during the Second World War. Existing fortifications were expanded and new ones built, with many still available to visit. A fascinating highlight are the Jersey War Tunnels in the parish of St Lawrence. The story of life in Jersey during the German occupation is beautifully told through a combination of photographs, historical artefacts, text and interactive elements.
History buffs will also want to visit Tudor-era Elizabeth Castle and museum, built on a rocky islet in St Aubin's Bay just off St Helier, and Mont Orgueil Castle, which overlooks the harbour of Gorey.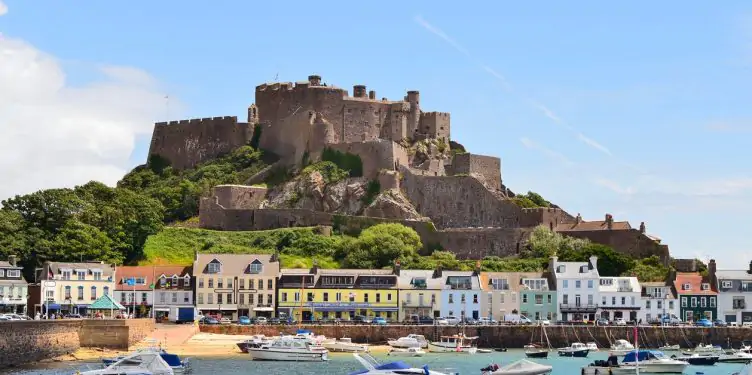 Enjoy romantic beaches and wildlife
Enjoy romantic cliff top walks, family-friendly beaches and everything in between in Jersey. The coastline is rugged and dotted with coves and inlets. Beaches on the north coast are particularly wild, with cliffs towering over sheltered bays. Bottlenose dolphins can be seen off the coast all over Jersey and it's easy to catch a ferry over to Helm and Jethou to puffin-watch.
Jersey's beaches on the south coast are probably the most family-friendly. Surfers are attracted to dramatic stretches on the west coast, with other popular activities including kayaking, paddle-boarding and rock climbing.
Visit the north-coast Grève de Lecq and St Brelade's Bay Beach – its golden sands and clear blue waters are favourite visitor spots. For a more tucked-away beach experience, head to Portelet on the quieter south coast.
Gerald Durrell's Jersey Zoo is world-famous for conservation and not to be missed. Especially if you're enjoying a break to Jersey with younger family members. The zoo has always focused on rare and endangered species and was the first ever conservation-themed zoo. Orangutans, western lowland gorillas, meerkats and fruit bats are some of the exotic animals you'll see here.
A final say…
It's undeniable that the main draws of both Guernsey and Jersey are their naturally beautiful landscapes. But when it comes to deciding which island is best for you, there's plenty more to weigh up.
Jersey boasts a greater range of attractions, such as the zoo, so it's great for holidays with younger family members. If you're looking for a quieter destination for a solo or couples holiday, you may find the laid-back nature of Guernsey more attractive.
Whichever island you choose for your short break, both boast dramatic coastlines, idyllic beaches and a wealth of history, culture and attractions. And with them being only an hour apart by ferry, you could always visit both!
Travel insurance for the Channel Islands
If you're going away to the Channel Islands, including Jersey, then you should take out a UK travel insurance policy to give you a level of protection in case something goes wrong.
Even though Guernsey doesn't have a reciprocal healthcare agreement with the UK, we can still cover you.
A holiday to either Jersey or Guernsey might be close to home, but isn't it worth doing right?