What's Travel Insurance For and Do I Really Need It?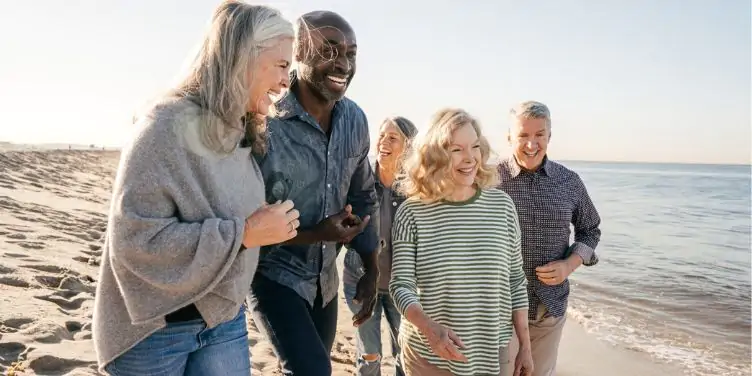 When you go on holiday, the last thing you expect is something to go wrong. But the unexpected can happen at any time, from lost luggage or flight delays, to a medical emergency abroad.
We've put together a simple guide to answer just how useful travel insurance is, if it's actually needed, and how much you need to be protected.
Do I really need travel insurance?
While you don't need travel insurance as a legal requirement to go on holiday, it is important to have. Travel insurance covers you for the unforeseen – things going wrong when you least expect them to.
Many tour operators will ask that you have comprehensive travel insurance before you go away, just in case something unexpected happens.
For medical expenses, travel insurance can save you a lot of money if you need treatment abroad, particularly in countries like the USA. In fact, the USA has the highest average price for a medical claim of £9,941, which is double that of the next highest average claim.
Is going on holiday without travel insurance really worth risking? The unexpected can crop up on holiday at any moment and more often than you might think.
How much travel insurance do I need?
How much travel insurance you need will depend on what you want to be covered for.
How much has your holiday cost you and does your cancellation cover limits match that cost? Do you live with a pre-existing medical condition and would you be covered if you needed emergency medical treatment abroad?
Having to cancel your holiday or needing medical treatment while you're away are the two most common reasons people claim on their travel insurance.
If you're after a high level of cover, you might like our Signature Travel Insurance policy, for extra peace of mind. But if you're only after standard cover, our Basic Travel Insurance may be the perfect fit for you. Plus, you can find out more about travel insurance if you have medical conditions here.
Always check the limits of the travel insurance policy to be sure it covers what you need it to.
How does travel insurance work?
Travel insurance works as a protection plan if something unforeseen goes wrong before or while you're on holiday. But no two travel insurance policies are the same.
What you'll be covered for by your travel insurance is determined by your Validation Certificate. So, it's important you take a look at your Validation Certificate as well as the policy document – it's there to explain the ins and outs of your cover.
If you have an unforeseen emergency while you're away, or something unexpected crops up before you go if you buy your travel insurance at the same time as booking your trip, you should give our claims team a call. It's important you contact us as soon as possible, so we can get to work to put things right. That way you'll have peace of mind, knowing you're covered for what you want to claim for.
It's worth noting that not all travel insurance policies will cover every eventuality, so make sure your policy covers you for what you want to be protected against. It may be worth taking a look at your Validation Certificate before you contact our claims team. Your Validation Certificate will also list any optional extras you've opted for.
If your hospital treatment is likely to cost more than £350, someone must call our 24 hour medical emergency helpline as soon as possible. That way, as long as your claim is valid, we'll pay the hospital directly where we can.
The claims process aims to be straightforward and stress-free, and you can submit your claim online or by post.
Are travel insurance limits per person?
Even if you have a group or family policy, travel insurance limits and excess are on a per person, per claim basis.
These include medical cover, cancellation cover and baggage cover per person, as well excess costs which can be avoided with our Excess Waiver optional extra.