Packing your bags for a fabulous trip to Thailand soon? A visit to the city of Chiang Mai will almost certainly be on your holiday wish-list. Northern Thailand's biggest city offers up a myriad of ancient Buddhist temples, incredible food experiences and a mesmerising Thai city culture you won't want to miss. It's well worth taking at least a couple of days to immerse yourself in it all – the enchantment of Chiang Mai is likely to have you talking about your travels long after you get back home.
So what to do in Chiang Mai city in two days? Here are some suggestions: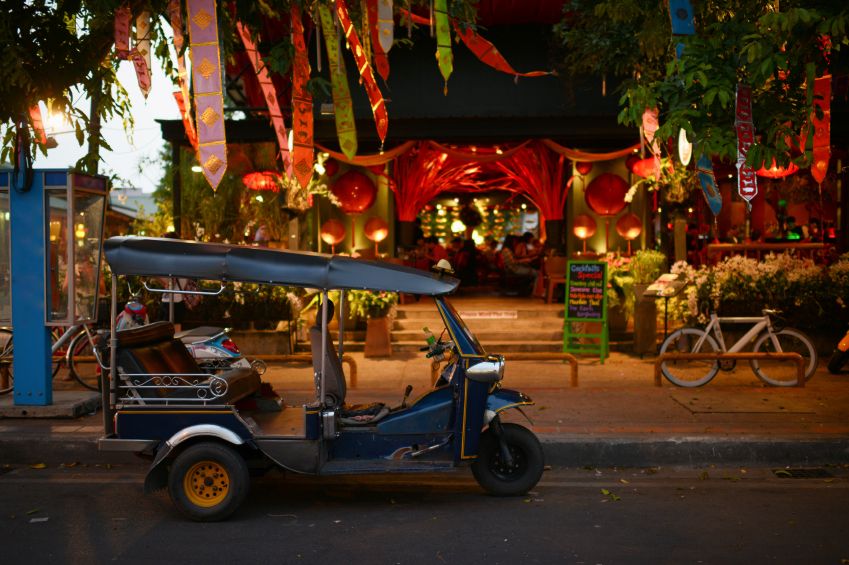 Take a Tuk Tuk
There's nothing quite like a tuk-tuk to get you up close to the sights and sounds of the city. These colourful, three-wheeled motorised versions of the old-style rickshaws are often used as taxis and are a novel way to get around. You will see them zipping around most Thai towns but it's wise to bear a few things in mind before you hop on one. These useful tuk-tuk tips should ensure you have trouble-free trips:
Fares vary, depending on the distance you are going, the time of the day, the traffic situation and, of course, the driver's mood. You should expect to pay anything from 60 to 100 baht for an average journey, and 30 baht for a very short trip, but make sure you confirm the price before hopping on!
Negotiate your fare. This is a must so don't be shy to do so. The price the driver initially quotes is invariably an inflated rate, especially for tourists. Try to negotiate 5 to 15 baht off his proposed fare, and take it from there.
Say "no" to tuk-tuks in touristy areas. It pays to be aware that drivers often boast insider knowledge of special places and things to do and some of them are eager to take you on sightseeing tours you never asked for. A short, kind, firm "no, thanks" will save you from any scams. This rule also applies to taxis.
Avoid peak hours (7am-9pm and 4-7pm). Getting stuck in traffic for hours in a tuk-tuk might not be your greatest holiday experience so try to plan tuk-tuk time for the quieter hours of the day.
Tuk-tuks are ideal for quick trips. Taking a taxi might sometimes cost the same or even cheaper, but a tuk-tuk will get you there faster.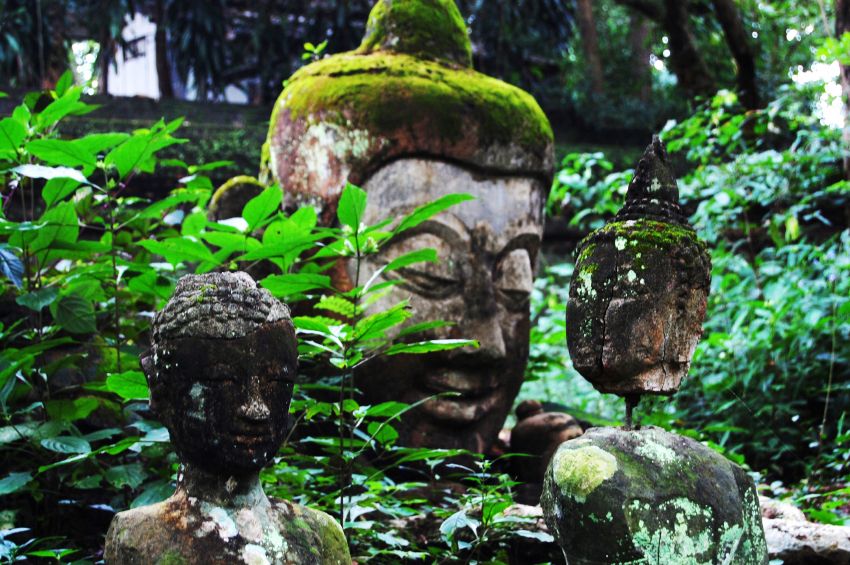 Wonder at Wats
After traveling in Thailand, you might feel you are all "templed out", but that's before you've entered some of Chiang Mai city's wats (temples). They are so numerous (over 300) that you'll find one around almost every corner. Some are large, showy and heaving with visitors while others are hidden down quiet alleys without a soul in sight. Several are working temples of shimmering gold harbouring hundreds of novice monks in orange robes along with Thais lighting incense in the shadow of giant gold Buddhas.
The monks meditate quietly, perhaps chanting, but the modern world has still found its way to the temples and many can also be seen listening to iPods or chatting on mobile phones. The bigger temples even have ATMs; clear signs that Buddhism plays an active part of everyday life in Thailand.
It would of course be impossible to cover all Chiang Mai's wats in one article, so here are two of our favourites near the city centre – you might want to hop on a tuk-tuk to get to them.
One of the most popular wats in Chiang Mai is the mountaintop Wat Phra That Doi Suthep. A magnificent ride up winding mountain roads takes you higher and higher as the temperature drops. Weave your way through the souvenir and food stalls before climbing the 309 steps of the dragon staircase. The wat is a sacred place for Buddhists, where lotus flowers are placed on the altar and three incense sticks are lit as offerings. A mass of pitched-roof buildings surround the central golden chedi (shrine) which glows impressively in the sun against the azure sky.
For something quieter, head to Wat Umong where you won't find the same glitzy gold temple buildings, but instead a peaceful forest temple where monks live and work. Stroll through woodlands and gardens of the extensive grounds and you'll run into monks' quarters, their colourful robes drying on a line. Thais come to relax at the underground cave temples and beside a small lake while the over-riding soundtrack is of monks chanting. The gardens contain several motivational signs offering words of wisdom often found at Thai temples. Look out for the emaciated Buddha statue representing the end of his long fasting period before he gained spiritual enlightenment.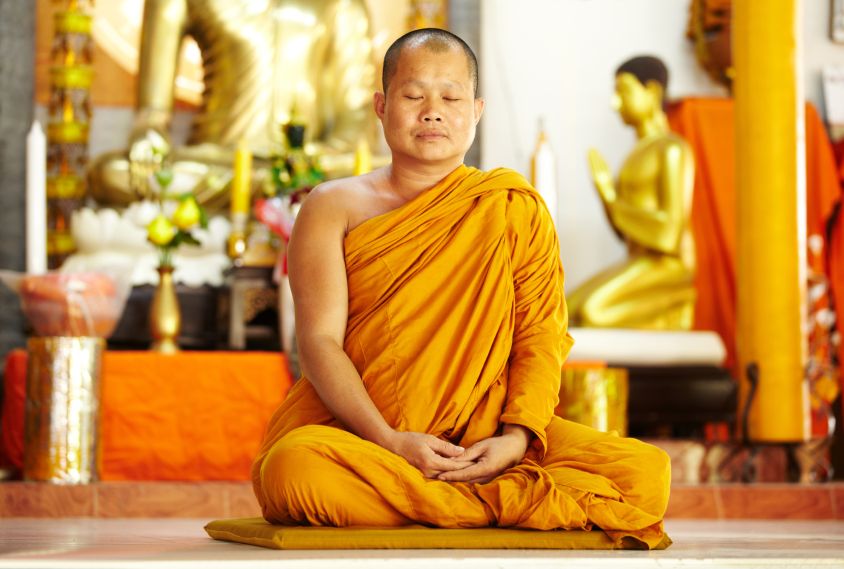 Chat with a monk
Take time out while you are in Chiang Mai to have a chat with the monks. As you explore the city's enchanting wats, there is ample opportunity for this very unique experience: "Monk chats" are offered at a few of the temples, enabling you to spend an hour or so with a monk to quietly discuss just about any aspect of life. It's also a perfect opportunity to gain an insight into their beliefs and lifestyle, leaving you with a renewed sense of calm and contentment as you take your leave.
Snack on strange things
Insects and 100 year-old eggs are actually considered to be delicacies on the streets of Chiang Mai. Although not on the dinner table in a typical Thai home, insects are definitely delicacies in Chiang Mai. At the famous Sunday night market you will find booths full of edible bug treats, such as cicadas, mealworms, crickets and beetles – the choice is yours!
You might be salivating at the thought of savouring a century-old egg instead. Also known as a thousand or hundred year egg, this is an astonishing culinary experience. Asian tradition lives on as eggs are preserved for several months using a process that combines ash, salt clay, lime, and rice husks. The murky, dark green coloured century egg smells of ammonia but tastes quite like a warm hard-boiled egg. If you'd care to try one, you will find plenty on sale in the food markets throughout Chiang Mai.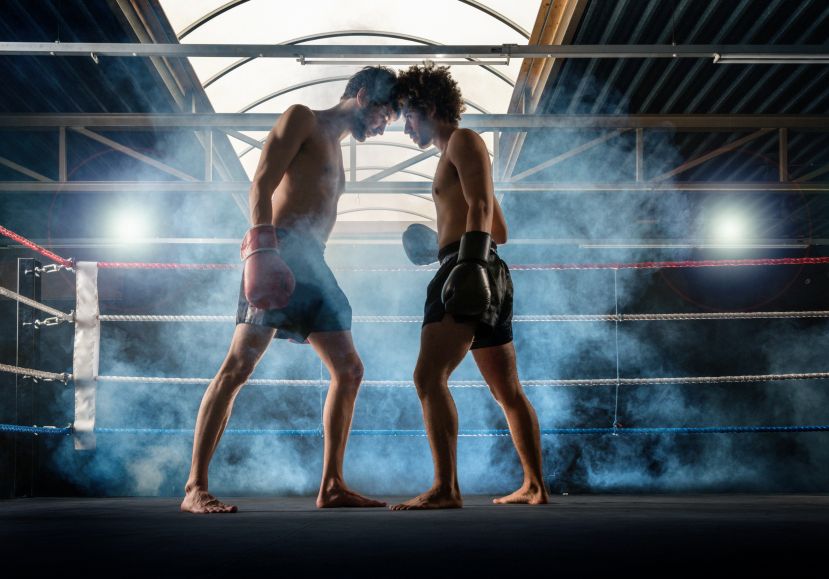 Go to a Thai boxing match
Seeing a Thai kick boxing match is a popular experience when in Chiang Mai. Thailand's national sport is a constant source of fascination, right from the initial ritual dance to the boxing itself which is widely considered to be one of the most exhilarating sports in the world
As you walk through the city centre streets at night you will be handed flyers by men yelling to advertise the next boxing match. You can watch at several stadiums, Kawila and Thapae Boxing Stadiums being two of the most popular.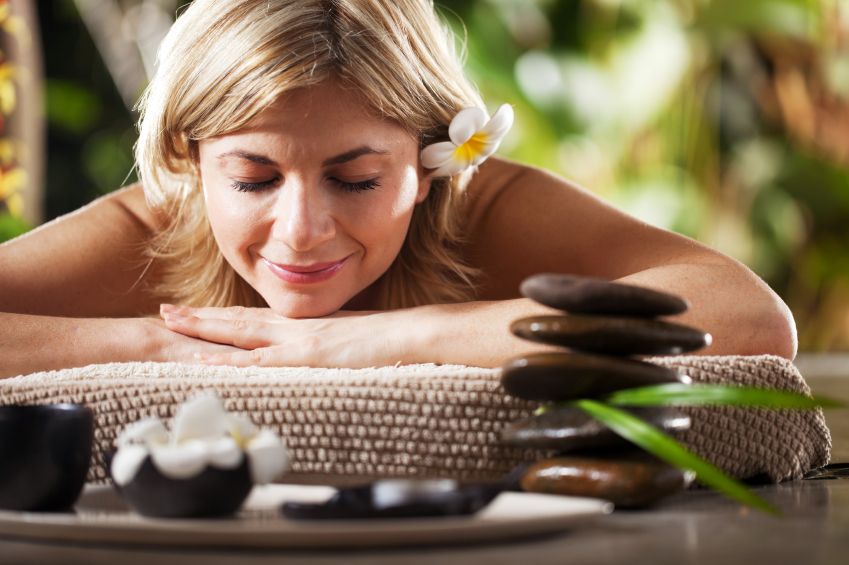 Have a Thai massage
You might come across abundant foot massage opportunities as you travel through Thailand, but indulging in a full traditional Thai massage is a must; indeed, getting a Thai massage has to be done before you leave. For a spot of luxury, head over to the Fah Lanna Spa where you can indulge in a one hour Thai massage for approximately 400 baht (£8 at the time of writing) – expensive by Thai standards, but worth every single baht.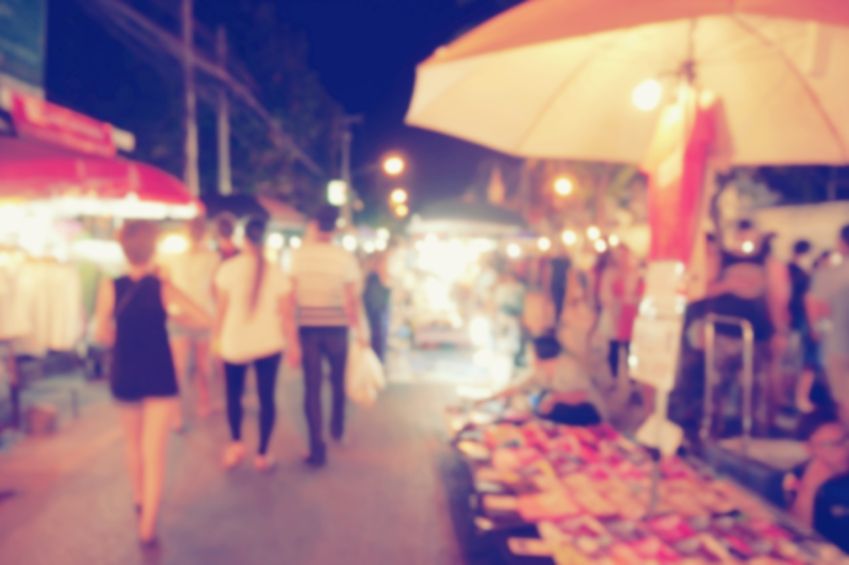 Shop by night
Chiang Mai Night Bazaar is a major night-time attraction in Chiang Mai and families flock here to meander through the street markets between Th Tha Phae and Th Loi Kroh. In between, you will find shops too, offering antiques, handicrafts and souvenirs. Across the street, Kalare Night Bazaar sells slightly more up-market clothes and home décor and behind this collection of shops is the Kalare Food Centre. The Night Bazaar is proud of its long legacy of the original Yunnanese trading caravans that used to stop here along the ancient trade route between China's Simao and Mawlamyaing on Myanmar's Gulf of Martaban coast.
Need Travel Insurance?
The single most important factor when travelling to Thailand is to buy a travel insurance policy that suits you. Talk to our travel insurance specialists on 0800 033 4902 or get a quote online.
All travel insurance provided by Staysure is subject to agreement from our underwriter. Terms and conditions apply, details of which can be found within the policy document.