Tips for travelling with anxiety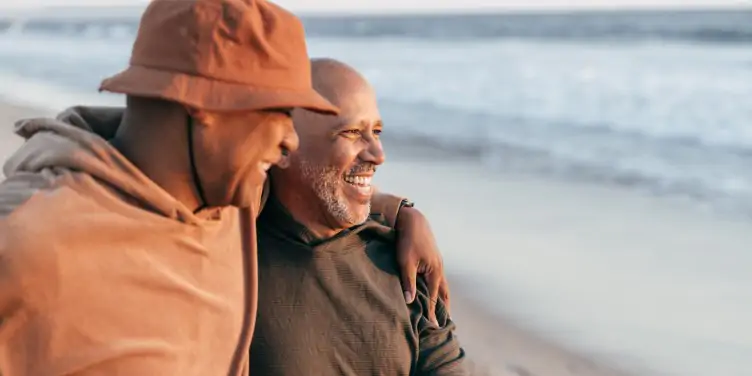 Are you anxious about travelling soon? 
Unfamiliar places, situations and people can bring on anxious feelings or panic attacks. But there are a few ways to help prepare yourself to feel more in control of your anxiety. After all, you want to enjoy your holiday as much as you can.
Here are 23 tips to help manage anxiety on your holiday:
Preparing for travel with anxiety
Exercise and healthy eating habits: Regular exercise and healthy eating habits can help reduce stress levels. Several research studies like this one have confirmed that exercise can be a great way of treating anxiety to improve well-being. So, try to get enough sleep before the trip and make sure you have a regular routine for meals, snacks, exercise, and relaxation.
Relaxation techniques: Spend time relaxing with deep breathing exercises, meditation, yoga or other forms of relaxation throughout the days leading up to the trip. This will help you to be prepared for the journey and reduce stress levels. There are plenty of apps you could use including Headspace and Calm, or free resources like this bank of relaxation techniques from the NHS.
Prepare your documents: Make sure all of your travel documents and apps are ready before leaving, so that problems don't pop up when you reach your destination. If you're using apps or electronic boarding cards, it might be a good idea to save them to your digital wallet so you don't have to rely on wifi.
Familiarise yourself with the destination before you arrive: Read up on the destination you're travelling to, so that you have a better understanding of the area and what to expect when you arrive. It's also wise to research any advisories or warnings for your destination from the FCDO website so you're prepared.
Know your emergency contacts: Make sure you note down the local emergency numbers and any contact information for your embassy or consulate. It's also a good idea to note the emergency support number from your travel insurance provider. So if something does go wrong, you're not hunting around for numbers.
Choose the right travel insurance: Travel insurance can give you peace of mind when travelling abroad, so it's important to pick the right policy for you. That's not always the cheapest one, but the one that can cover your plans and you properly – including any pre-existing conditions.
If you have been diagnosed with anxiety, or taking any medication – it's important to tell your provider about it to have the right cover for anxiety or other mental health conditions.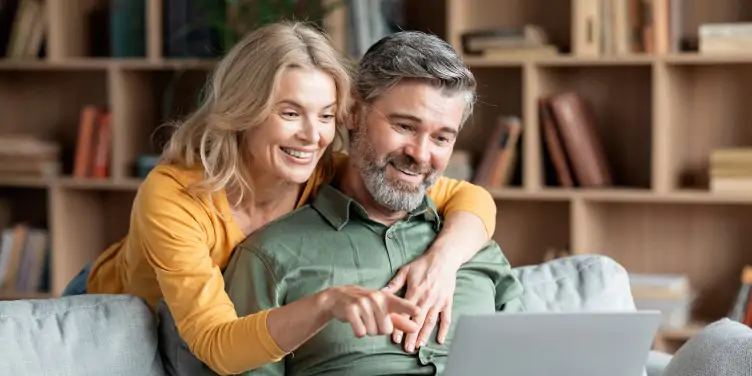 Manage anxiety while travelling
Bring items that make you feel comfortable:

Pack items such as a favourite pillow, blanket, book or music to help you relax during the journey.

Allow yourself extra time at airports and other stops along the way:

When you're feeling anxious about travel, the last thing you'll want to do is add to your anxiety by worrying about being late. Giving yourself extra time to spend at the airport, or choosing to stay in a hotel nearby overnight the night before can help ease some stress. Using airport lounges can also be a great way of making sure you get a seat and meal away from the hustle and bustle of the main airport.

Practice deep breathing

: During the trip, practice deep breathing techniques to help reduce anxiety levels and focus on your destination. Anxiety UK has created a

free breathing and relaxation guide here

.

Stay hydrated

: Drink plenty of water throughout the journey to keep yourself hydrated. Some people find that avoiding alcohol, sugary or caffeinated drinks help them to not feel sluggish. But you'll be the best judge on what drinks can make you feel better or worse.

Listen to music, books or podcasts

: Put on music, or anything that you feel is calming to help you relax and focus. You might find that investing in a good pair of noise cancelling headphones that are comfortable to wear for an extended time can help. Especially if you feel more anxious in loud environments. Or if you're more comfortable in quietness, try some noise cancelling earplugs (check a

review like this one on the Telegraph

to find ones that will suit you best).

Take breaks:

Get up and stretch your legs as often as possible during the trip for a refreshing change of scenery and increased comfort levels. Choosing aisle seats can be a great way to reduce anxiety of asking others to move if that would make you feel uncomfortable.

Practice mindfulness: Embrace mindfulness techniques, like the power of focusing on the present moment, to enhance your well-being. Charities such as Mind have created some great guides on how to increase mindfulness.
Make a plan and stick to it…where reasonable

: Have a plan in place for the entire journey so that you can stay focused and on track. Having a plan makes the journey feel much less daunting… but be prepared to make a few flexible changes when needed. The trick is to have enough of a plan to feel comfortable, but allows you to change your mind if needed.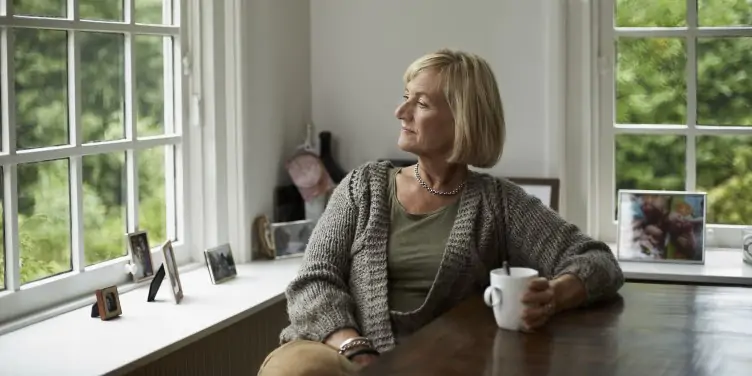 Dealing with anxiety while on holiday
Take it at a pace that makes you happy:

When faced with large groups of people, remember to take things at your own pace. Don't feel pressured to take part in every activity or socialise if it feels overwhelming. Give yourself permission to step back and take breaks when needed.

Find your quiet spot:

If you're in a crowded place and need some peace and quiet, look for a tranquil spot where you can retreat for a while. It could be a serene park, a cosy café or even the calmness of your hotel room. Taking a breather can help you recharge and regroup.

Practice deep breathing:

When you feel anxiety creeping in, take a moment to focus on your breath. Inhale deeply through your nose, hold it for a few seconds, and then exhale slowly through your mouth. Deep breathing can help you relax and ground yourself in the present moment.

Prepare a self-care kit:

Pack a small bag with items that bring you comfort and relaxation. This could include soothing essential oils, a favourite book, calming music or even a journal to jot down your thoughts. Having these familiar objects on hand can give a sense of security and reassurance.

Plan for downtime

: Schedule regular periods of downtime in your itinerary to recharge and decompress. Whether it's taking a nap, practicing mindfulness, or simply enjoying a quiet moment alone, give yourself the space to rest and reset.

Seek support from travel companions

: If you're travelling with others, communicate your needs and worries. Share how you're feeling and let them know what support you need. True friends and loved ones will understand and be there for you.

Connect with nature

: Spending time in nature can have a calming and grounding effect. Seek out natural settings like parks, gardens or beaches during your travels. Take walks, breathe in the fresh air, and simply immerse yourself in the beauty of the surroundings.

Celebrate small victories:

Acknowledge and celebrate every step you take to manage your anxiety during the trip. Whether it's trying something new, facing a fear, or simply pushing through challenging moments, give yourself credit for your achievements.

Be kind to yourself

: Remember that it's okay to have moments of anxiety. Be gentle and compassionate with yourself as you navigate these feelings. Remind yourself that you are strong and capable, and that you deserve to enjoy your holiday.
Need more support?
If you're worried about travelling with anxiety, speak with your doctor who should be able to give you useful advice or medication to help.