How to Plan a Route 66 Solo Adventure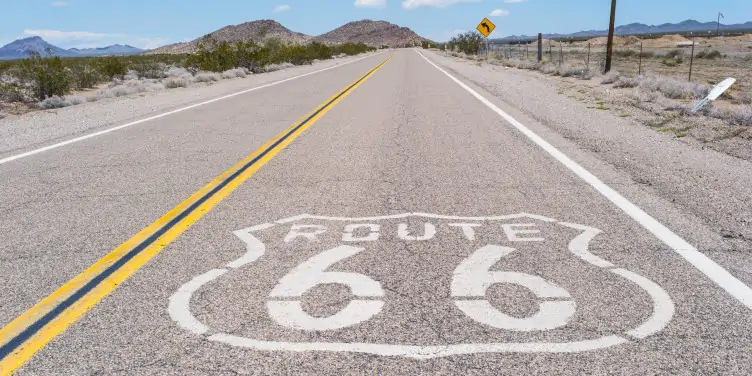 There's a reason why Route 66 is the iconic American road trip. Crossing eight states and spanning over 2,400 miles, it's a journey that gets into the heart of the country, both literally and figuratively.
What is Route 66?
Route 66, originally Highway 66, was launched in 1926 with America's first Federal Highway System. It absorbed many of the existing local and state-owned roads, becoming the fastest route from the Midwest to California.
In the early years, it was associated with westward migration, as people moved in search of jobs. Later, when the economy boomed, it became a leisure route for people heading for the beaches of California and, of course, Disneyland.
The Route was decommissioned in 1985, as new Interstates made the journey west faster and smoother. This turned communities that depended on the Route for their livelihoods into ghost towns. 
These days, much of the Route is only in people's memories; most of the original road has either disappeared, been absorbed by Interstates, or is unmarked, unmaintained and difficult to find.
I should know – a couple of years ago, I spent three weeks on my own tracing the original route from Chicago to California. It's a trip that I wanted to do for years but couldn't find anyone to take it on with me. So, I decided to drive Route 66 solo, and I'm so glad I did!
Why do tourists visit Route 66?
There's so much history associated with this one road that puts the whole country into context, especially if you're a fan of US films and TV shows.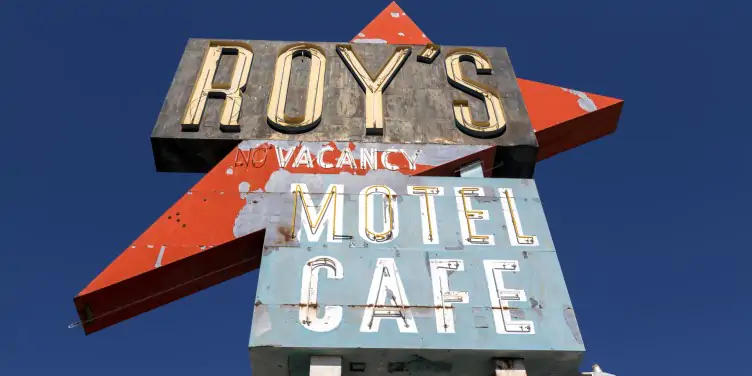 Enroute, I discovered tiny museums made from disused petrol stations, checked into cute motels from the Route's heyday that were still clinging on, and saw a coffee table book's-worth of breathtaking sights.
Despite travelling alone, I was never bored or lonely. I was always bumping into people I met earlier in my trip, or meeting fellow travellers. In the small towns especially, people were beyond friendly.
If you're thinking about planning your own solo Route 66 adventure, here are some tips to get you started: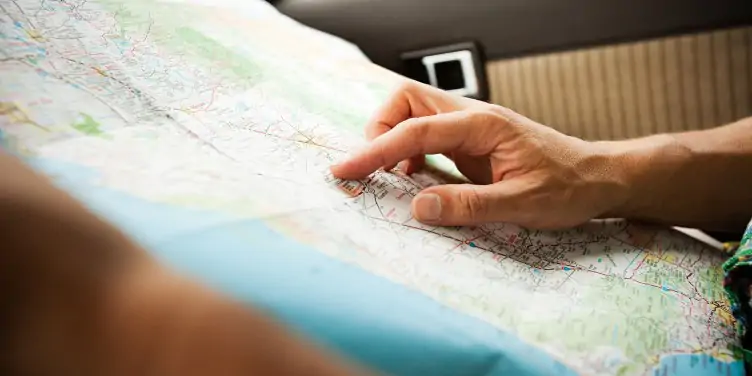 Map your route
Needless to say, mapping your route should be your first step. This is when you can decide how close you want to follow the original route and the places you want to stop – and when you do the trip on your own, there's no need to compromise on the itinerary! 
Much of the original route isn't properly marked on GPS devices or Google Maps, so Route 66: EZ66 Guide For Travelers is a great resource for filling in the gaps. 
If you're pushed for time and want to do the journey in, say, two weeks, you'll need to take the Interstates. Route 66 Road Trip offers an outline of the Route and suggestions for places to stop.
For my solo Route 66 trip, I wanted to see as many of the highlights as possible and check out the best places to eat. This helped me decide which areas were the most interesting and which bits to hurry past.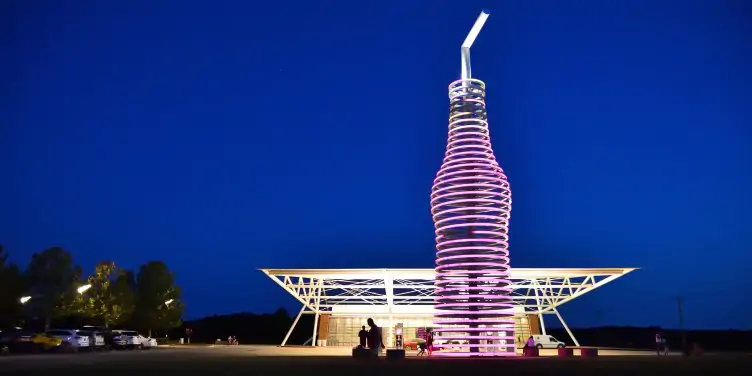 Kitsch and retro places like Ted Drewes Frozen Custard in St Louis, MO, and Pops 66 Soda Ranch (home to the biggest bottle of soda in the world!) in Arcadia, OK, were some of my favourite stops.
Choose your Route 66 accommodation
Picking your accommodation can be tricky as in some remote areas there isn't a lot of choice. That being said, when a hotel or motel is the only place open for miles around, there's usually a good crowd of fellow travellers so you don't have to worry about being on your own.<span ">

I mapped my overnight stops according to the number of places I wanted to see and therefore how much ground I could cover in a day. Where possible, I went for a more premium option as it's just a bit more comfortable when you're travelling solo.

But actually, the motels had the most character and felt more authentic. Roadrunner Lodge Motel for example was really quirky and had just the sort of retro Americana vibe you'd expect to find on Route 66. Just make sure you read the reviews first as some may not have been refurbished for a while.
Plan plenty of downtime
Coming from the UK, it's hard to imagine driving a couple of hundred miles a day from one stop to another. But along Route 66, you'll regularly do just that.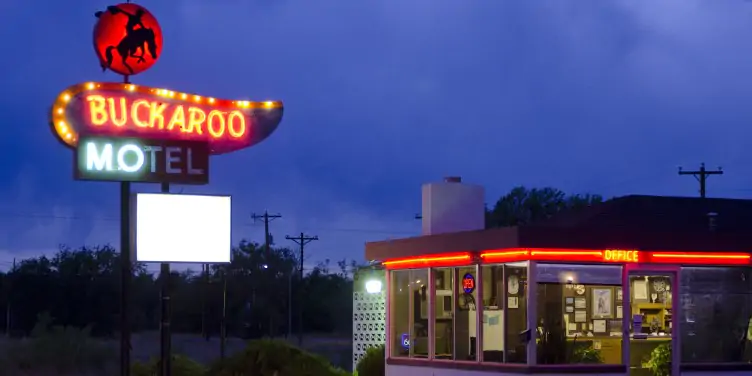 When there's no one to share the driving with, it's especially taxing as you'll leave early in the morning and then, after a day's sightseeing, arrive at your next stop late at night. So in the bigger towns and cities, it's worth staying an extra night or two so you can fully recharge.
Most of my journeys ended up being a couple of hours longer than expected, especially when you add in rest and bathroom breaks – essential when you're the only one driving.
Time your visit with an event
Timing your trip with an event is a great way to meet like-minded people, hear their stories, and maybe even make new friends for your journey. 
The annual Route 66 Mother Road Festival in Springfield, IL, is one of the most popular ones. Hundreds of classic cars congregate in President Lincoln's hometown each year for the event, and many will have been down Route 66 more than once. 
You can also contact the Route 66 Associations for other events of interest.
Keep your eyes peeled for detours
One of the best things about Route 66 is the way it winds its way through smaller communities. 
You'll spot signs for attractions that aren't on the map because it's just someone's hobby – but these are often where you'll receive the warmest welcomes and hear the most interesting stories. 
So for your itinerary, make sure you allow extra time for these unexpected detours. It's not always possible to check the reviews for these online, but it's always a good sign when there's already a car or two parked outside.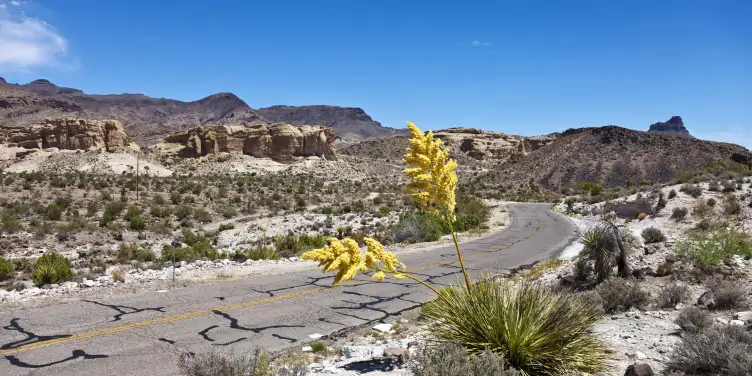 Be prepared
When travelling alone, it's especially important to hire a car from a reputable car hire company. I'd also advise taking out extra insurance for any damage to the vehicle, and making sure your vehicle comes with breakdown cover. 
As with any longer trip, there's a greater chance of some things not going quite to plan. Poor road conditions on the original Route meant I ended up with a chipped windscreen. And while I was lucky with the weather, there was a warning of tornadoes at one point!
On some segments of the Route, there's barely any mobile phone reception and emergency phones can be few and far between, so make sure you have a back up plan, such as taking a satellite phone. It's also worth making a mental note of any emergency phones as you drive past and check your car before you start your journey each day.
Take plenty of water and snacks for the journey – you never know where your next stop might be even if you're fully prepared. For peace of mind, I always refuelled my car when the tank was about half full.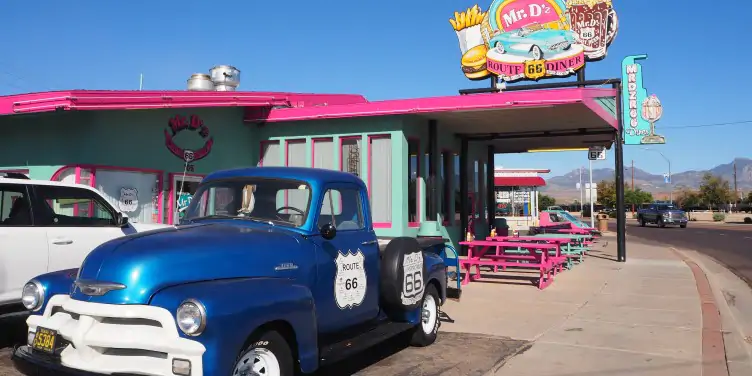 Do a taster first
If you're not sure about driving the whole route alone and in one go, do a taster road trip first. The Route passes through some of the biggest cities in the US, with direct flights from the UK, making it really easy to do. Plus, there's also the option to combine it with a city break.
The stretch just out of Chicago, between Arizona and California, is one of the most popular. As these parts are more easily accessible you'll find they're also more crowded and touristy.
I found the segment in Oklahoma (taking in Oklahoma City and Tulsa) to be some of the most interesting as there were several museums, such as the Woody Guthrie Center, that really put the Route into context in history.
Other ideas for solo travel
If you're new to solo travel, cruising is a great way to get your first taste of solo holidays. There are plenty of reasons to try a solo cruise. Cruising takes the hassle out of having to plan a trip on your own, and you can be as sociable as you want with like-minded travellers. 
Or if you prefer something not too far from home, read our guide to solo travelling in the Greek islands. Small islands such as Rhodes and Corfu tend to be very tourist friendly and reasonably safe, making them ideal for solo travellers.