Siem Reap, Cambodia
Siem Reap is the ideal base for visits to Angkor Wat and the Angkor Temple Region, which covers over 300 kilometres of north western Cambodia.  The Angkor Temple Complex is a UN Heritage Site and comprises hundreds of structures from the 9th to the 14th century.
Siem Reap is now the very essence of chic Cambodia. Here you'll find everything from backpacker pads to hip hotels; fine dining covering a full range of cuisines; luxurious spas; fantastic shopping; and a creative cultural scene that includes Cambodia's leading circus.
Siem Reap restaurants offer authentic Khmer delicacies as well as international cuisine at affordable prices. Expat-owned restaurants can be found on Pub Street but, of course, no trip to Siem Reap is complete without sampling authentic delicacies like luc-lac (stir fried beef), fish amok, and if you're felling adventurous, insect-based dishes. Vegetarians and vegans will find some great restaurants to cater for their needs in Siem Reap.
Cambodian culture is tolerant of homosexuality yet the gay and lesbian scene is not as advanced here as it is in Thailand. Siem Reap offers a few low-key gay-friendly bars to enjoy.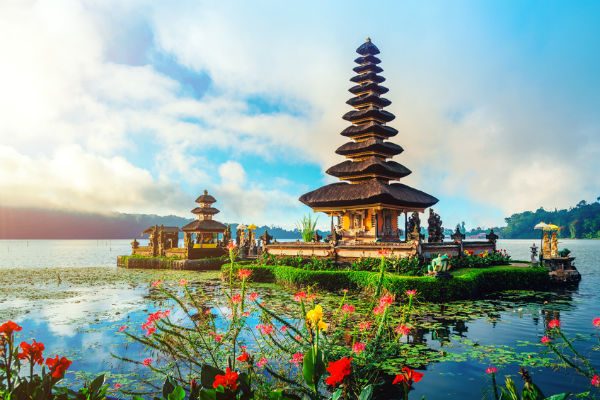 Bali, Indonesia
Bali boasts paradise beaches and luxury resorts but it's the island's culture that makes this it so much more than a simple beach retreat. Temples intermingle with golden-domed mosques and hidden away in dense jungles on secret islands are tribes far removed from the outside world, along with animals barely known to science. Bali boasts three UNESCO listed sites which only serve to reflect the enormous cultural significance of this fascinating island.
Meanwhile, the beach resorts are packed with backpackers, surfers and sun-seekers. Kuta, one of the world's most loved tropical escapes, hosts incredible beach parties that last till dawn every single day.
Bali's mountains are unmissable too, so make sure you get booked onto at least one excursion to admire the volcanic beauty all around, whether that's on a retreat, climbing or trekking.
For sensational, cheap Asian food, you could grab some delicious chicken sate and rice from one of the street stalls but there are also numerous international restaurants serving up anything from sushi to pasta. Vegetarians and vegans are kept happy in Bali too with tempeh and tofu served just about everywhere, while avocados and many fruits are also readily available.
Indonesia is not well known for being accepting of the LGBT community; but despite this, Bali is the most gay-friendly place to be, provided you are discreet. While homosexuality is accepted, public displays of romance, whatever your sexual orientation, are frowned upon. Nomadic Boys give a lowdown on where to go to enjoy the gay scene on the island.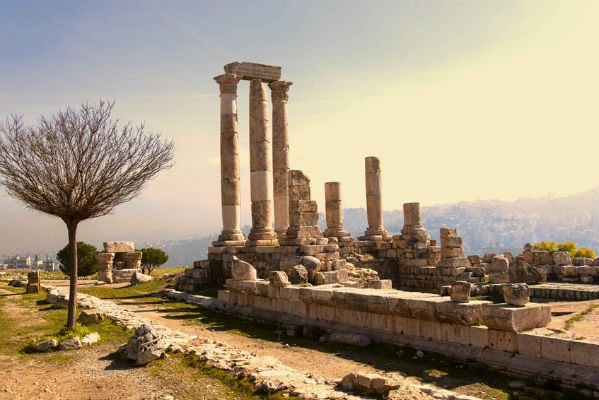 Amman, Jordan
Built on rolling hills on the eastern boundary of the Ajiun Mountains, Jordan's capital, Amman is a modern city brimming with ancient ruins, making it a fascinating city of contrasts.
The Citadel of Amman, located in the centre of downtown, is arguably the city's showpiece featuring the remains of the Roman temple of Hercules. The Citadel's most impressive series of historic buildings are focused around the Umayyad Palace, behind the National Archaeological Museum and is believed to be the work of Umayyad Arabs.
The landmark Roman theatre is also a very popular spot for both tourists and locals. The theatre structure itself was built between 169 and 177 AD, during the reign of Emperor Marcus Aurelius and is still used today for concerts and events.
Amman is spread over 20 hills, making the use of public transport a must. There are plenty of bus routes and taxis available and visitors can also download and take advantage of the Uber App.
Like most Arab countries the Lebanese cuisine features heavily in traditional Jordan venues. Vegans and vegetarians are not to worry, as Amman caters for both at numerous venues.
Amman hosts many annual events worth attending, including; the Amman summer festival which offers free entertainment from musicians and dancers and the Global village carnival that usually takes place between July and August. The carnival showcases an array of cultures and includes country pavilions, a fun fair and a main theatre.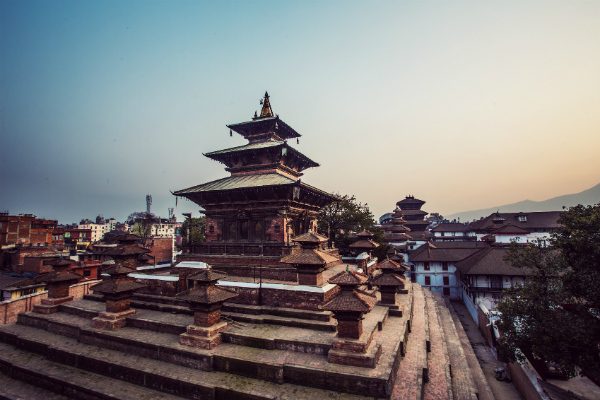 Kathmandu, Nepal
Kathmandu is a vibrant and lively city in Nepal, it has a beautiful and fascinating history. The Kathmandu valley is filled with seven UNESCO-listed world heritage sites and is a must-see when visiting the city. The valley itself is illustrated by the seven groups of outstanding monuments and buildings, together they display the historic and artistic achievements of Kathmandu.
When it comes to getting around, Kathmandu's 'Tempos' are the equivalent of minibuses that run on fixed routes. The drivers can pick you up and drop you off anywhere along the way. Cycle-rickshaws are also a common means of transport, providing a very scenic journey at a reasonable prices. Metered taxis are also available around the city, however, it's worth haggling down the price before you depart.
You'll be spoilt with an impressive array of local cuisines when dining out, many of the dishes have been influenced strongly by both India and Tibet. There is however, growing interest in western dishes, so you may be able to find an old favourite with a Nepal twist. Vegans and Vegetarians are not to worry as Kathmandu has numerous eateries and restaurants that cater for both.
For an alternative experience of exploring Kathmandu, Meetups offers a chance to meet like-minded people wanting to discover Kathmandu including tourists and locals.
Kathmandu's LGBT scene is on the rise, with the city hosting an annual Pride parade between August and September. The city also has many clubs and bars that are LGBT friendly such as; Fire club, Café Mitra and Maya cocktail bar.
Kathmandu is female friendly so travelling alone there you shouldn't experience many issues, however, usual precautions are advised.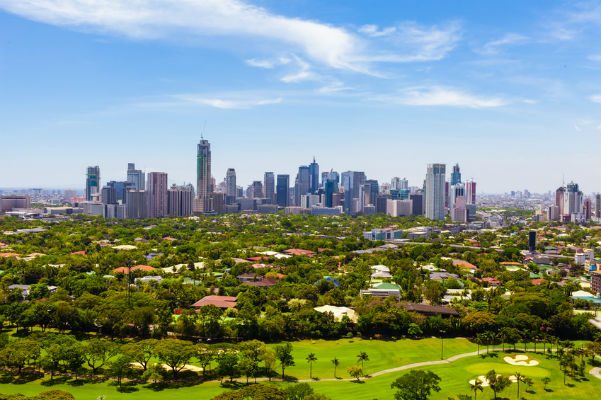 Manila, Philippines
Manila's romantic nickname 'The Pearl of the Orient Seas' rings true – the chaotic, skyscraper-loaded, glimmering megacity is one of Asia's brightest jewels. The city's cultural highlights include the Chinese Cemetery, Rizal Park, the National Museum of the Filipino People and the Metropolitan Museum of Manila.
To get a feel for Manila's oldest district, Intramuros, head to the brilliant Fort Santiago or the Church of the Immaculate Conception of San Agustín, one of the four UNESCO-listed World Heritage Baroque churches build by the Spanish in the 16th century.
Commuting around manila can be done via the LRT and MRT metro services although the city's famous jeepneys are most commonly used and an experience in themselves. Uber taxis are also readily available.
Solo travellers might enjoy meet ups with others for exploring Manila, restaurant outings or other activities such as cinema trips, museum tours or sports and games. Women travelling solo generally feel safe in the city which has no-go areas, provided you exercise the usual caution when out and about alone.
Manila's distinctive cuisine ranges from giant spring rolls (lumpia) to roast crackling pig and flavoured soy and vinegar sauces – all of which is incredibly cheap. The expensive fine dining restaurants in Manila are still reasonably priced by western standards and egetarians and Vegans are also catered for in Manila, with around 98 restaurants.
Manilas LGBT scene offers a variety of bars and clubs, the city hosts an annual Manila Pride event every June to celebrate. Manila also hosts many other events throughout the year that are worth attending such as the Fete de la Musique de Manila , the two-week Cinemanila, People's Power Day (the Philippines' version of independence day) in February, and the Cocoa de Flores cultural festival.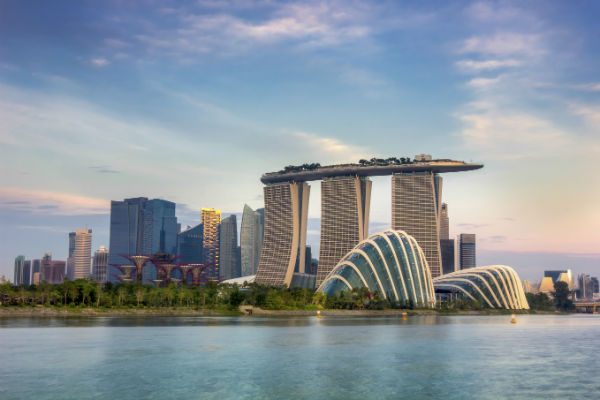 Singapore
At the Southern end of Singapore is where you'll find most of the city's action, with gleaming towers, working docks and the cities futuristic "supertrees" that serve as a vertical garden. Singapore's UNESCO-listed Botanical gardens, includes a vast variety of historic features, plants and buildings, the gardens have been an important centre for science, research and plant conservation.
Singapore's incredibly diverse range of dining options will cater to all food lovers. The local street fare is a great way to see Singapore's diverse cultures, while the country's fine dining scene has emerged as one of the most exciting in the world. Vegan and vegetarians are also catered for with an extensive choice of restaurants available.
Singapore's public transport services offer an efficient way of traveling around the city with ease. The MRT (mass rapid transit) system is probably the fastest way to travel around the city. The extensive rail network means that most of Singapore's key attractions are within walking distance from an MRT station. Other options include the bus service and taxis, using the Uber App will get you a low cost taxi service.
Meet ups offer a different way to explore the city, with likeminded people wanting to discover the heart of Singapore with others.
Singapore hosts many events and festivals throughout the year. A week-long celebration of the visual arts, Singapore Art Week is an annual event that takes place in January and features countless exhibitions and highlights over a period of nine days. Another annual event in Singapore is the fantastical Dragonboat races, held on the fifth day of the fifth month of the traditional Chinese lunar calendar, it's usually held at Bedok Reservoir, Kallang River and the Marina Bay Area.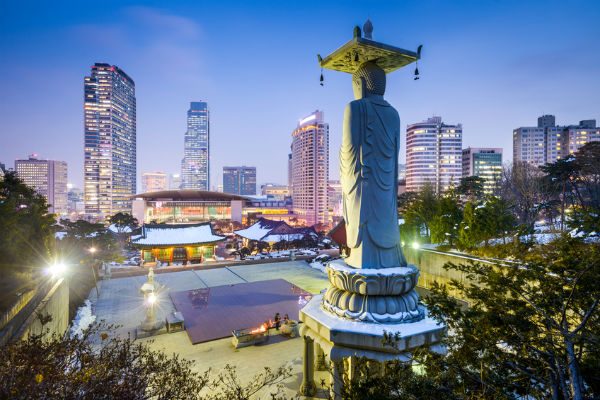 Seoul, South Korea
South Korea's capital offers up a bewitching mix of modern and ancient that has earned it recognition as a UNESCO City of Design. This city has rapidly developed into one of the world's most forward-thinking cities. Marvel at the contemporary glass and steel skyscrapers towering over humble, traditional, wooden houses with tiled roofs and a maze of cobblestoned alleyways. Meanwhile, neon-lit designer stores border lively night markets and serene temples and palaces. Popular neighbourhoods like Gangnam, Hongdae and Itaewon are famous for their endless shopping opportunities, dining out and some of the city's best nightlife.
Eating out in Seoul is a dream for meat eaters but vegetarians are also in their element, thanks to aromatic and healthy options like Kimchi (spicy cabbage), Korean ginseng as well as traditional bibimbab (rice with vegetables and hot pepper) and kimbap (rice and vegetables wrapped in seaweed).
Meet ups are a good way to reach the soul of the city and share your experiences with other travellers and locals. Whether it's climbing, badminton, soccer or pizza you are looking to share, there's opportunity for it all in and around Seoul.
Seoul's public transport system, including its rapid metro network, is unsurpassed and offers every mod-con going. The Uber app is also popular as a means to get a convenient cab ride in a matter of minutes.
When you've seen the city, you might like to head for the rocky mountain peaks of Bukhansan National Park which lies just north of Seoul and is rich with temples and hiking trails. For a full day's climb (five hours return trip), the 740 metre-high Dobongsan Peak is a popular choice. For a shorter alternative, try the beautiful one hour-long trail to Zen rock and the Shaman Shrine on the scared Inwangsan Mountain.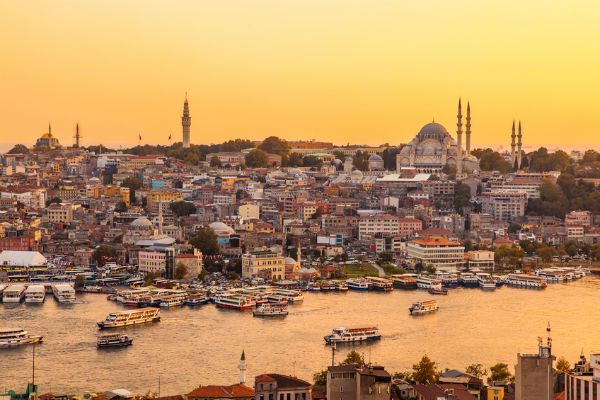 Istanbul, Turkey
Exotic Istanbul is one of the biggest cities in the world. It boasts a captivating history of Greek, Persian, Roman, Venetian and Ottoman empires while ancient minarets resound at calls to prayer. There's so much to see and learn in Istanbul that you'll soon see why it was designated the European Capital of Culture in 2010. Make your way to the relatively compact Old City, much of which is UNESCO World Heritage Site listed and treat yourself to a rich variety of culture and history.
Getting around is easy in Istanbul: hop onto a metro train for fast, efficient and cheap travel across the city. Alternatively, you could book yourself a cab ride using the Uber app.
Meet up opportunities abound in Istanbul so you need not go solo all of the time. You might like to join others for dinner in the capital – whether you're a meat eater, a vegan or a vegetarian, there's a huge amount of delicious Turkish eating to be done.
If you're looking for some peace from the city, Uludag National Park with its famous Mount Olympus offers glorious fresh air, traditional villages and lush forests. During winter, the area transforms into Turkey's most popular ski resort.
Beach lovers head to the city's twenty-plus sandy beaches in search of clean water and fun. Alternatively, you could travel south of the city for 20 kilometres where you'll find several more beach resorts to relax in.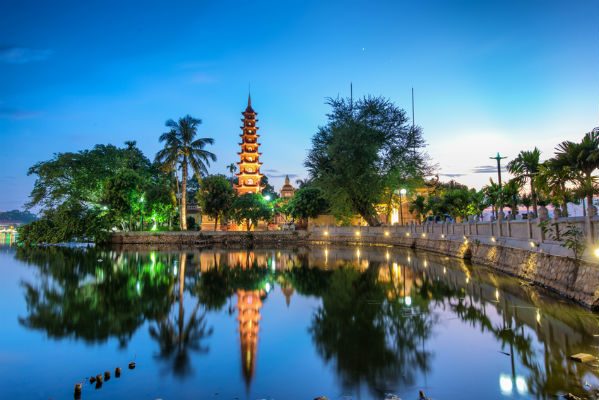 Hanoi, Vietnam
Hanoi, the capital of Vietnam, is known for its centuries-old architecture and a rich culture. The UNESCO-listed central sector of the Imperial Citadel of Thang Long, located in the heart of Hanoi, it is the most important and best preserved part of the ancient Imperial Citadel of Thang Long.
Hanoi is home to many top sights worth visiting, the Hanoi Opera House is one of the most elegant buildings in the city. Inside, performances range from opera, dance, drama and international artists from all over the world. The Ho Chi Minh Mausoleum is another remarkable part of Vietnamese history – the final resting place of the country's famous leader, nicknamed 'Uncle Ho', makes this site more than just a tourist attraction, but a part of living history.
Meetups offer an additional option to exploring the city solo, enabling tourists to find like-minded people to sightsee with or local groups to join.
Getting around Hanoi can be a bit of an adventure. The electric buses offer scenic transport in a golf buggy type carriage, motorbike taxis known as a "xe on" are generally the cheapest form of transport from tourist sites and the city centre. Cyclos are perhaps the most popular and readily available for of transport, drivers are fairly frequent and great for a short distance journey. Taxis are readily available in Hanoi if you prefer, using the Uber App will offer a cheaper taxi option.
Authentic, colourful and sumptuous street food is a staple in Hanoi's and an absolute must. Among many fine dining experiences also available, the city has a Michelin star restaurant – Restaurant Bobby Chinn. Vegan and vegetarian restaurants are widely available throughout the city.
Hanoi hosts many LGBT friendly events, the annual Viet Pride Day is hosted in June and many clubs and bars including, Spy bar, Zone 17 bar and GC bar are LGBT friendly.
Hanoi is also female friendly for solo travel, however, general precautions should be taken.