Best U.S. cities to visit in winter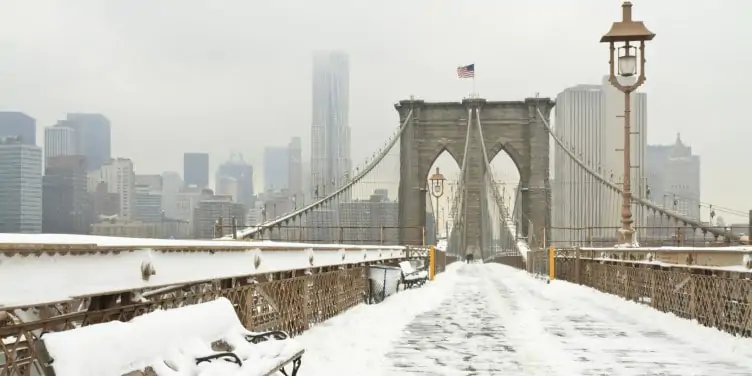 It's hard to beat the USA when it comes to a city break in winter. It's one of a handful of countries in the world where you can pick between a bracing ski trip or a balmy beach holiday in the same month, not to mention the sheer number of cities you can choose from.
From Thanksgiving (25 November) onwards, almost everywhere will be gearing up for Christmas so it's a great excuse to shop for presents, or just to soak up the cosy, festive atmosphere indoors. And after the new year, you can taste the new season's maple syrup or join in Mardi Gras celebrations.
So whether you're looking for something cool and festive or warm and sunny, we've rounded up a selection of US cities that are perfect for this winter.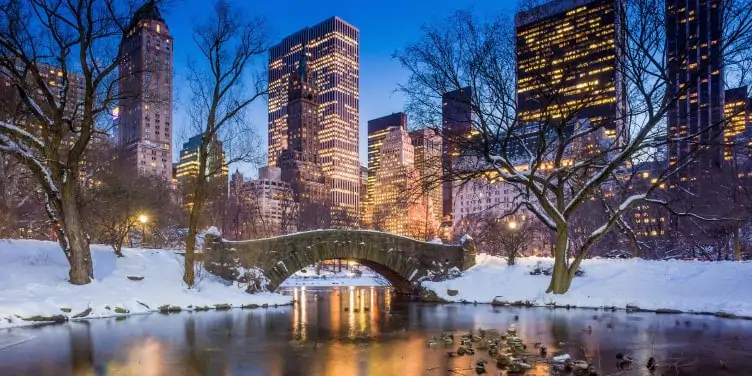 New York City
New York comes alive with lights and festivities just before Christmas and it's great for couples or families with young kids.
The annual Macy's Thanksgiving Day Parade is the big event to catch pre-Christmas. It's a one-day event that starts at 9am, with millions of people lining the parade route each year. Some go there as early as 6am to nab the front-row spots!
If you want to avoid the crowds, there are usually a handful of hotels along the route that offer parade-view rooms, but they do get booked up far in advance and can be quite expensive.
Thanksgiving is also when the city really starts gearing up for the festive season so plan a trip after this to see all the Christmas displays.
Saks Fifth Avenue is usually covered in decorations, and has a light show that begins after dark and repeats every 10 minutes. Over at Bryant Park, a pop-up Winter Village turns the space into a winter wonderland with ice skating, Christmas markets and places to eat and drink. And don't miss the Christmas tree at Rockefeller Center – it's one of the most magical places in the city and the lighting ceremony in early December is a big event.
Of course, there are the New Year's Eve celebrations, too. The one everyone wants to go to is the ball drop at midnight in Times Square. If you don't enjoy crowds, you might want to book a river cruise instead and see the fireworks from the water.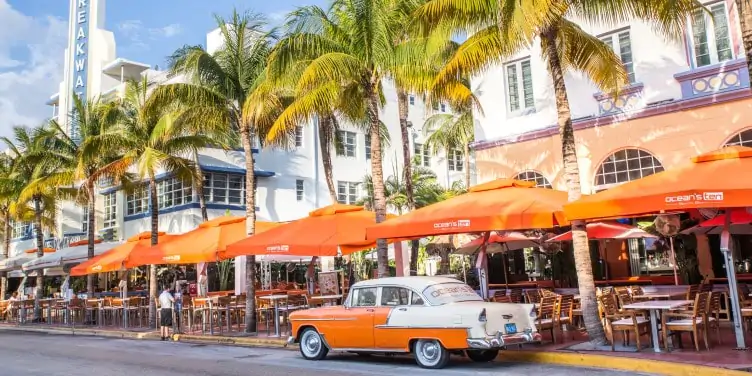 Miami
If it's winter sun you're looking for, it's hard to beat Miami and its neighbour Miami Beach – they're actually separate cities, but are so close you won't see any boundaries.
In Miami Beach, it's all about that pristine coastline and you can walk or cycle its entire length with unobstructed seaview. The most interesting parts are perhaps around South Beach, though, as that's where you'll find those colourful art deco buildings and a bounty of sea-facing restaurants.
Little Havana is one of the most famous neighbourhoods in Miami, thanks to the city's strong Cuban connection, but a lot of the new developments are found in the north of the city. Wynwood for example is known as the arts district and people flock there for the colourful murals and graffiti. There's also the Miami Design District nearby, where public art installations sit alongside contemporary museums and galleries.
For something a little different, go south to Coral Gables, a planned city on the edge of Miami. It's known for its Mediterranean revival-style architecture and it's much smaller, quieter and very walkable. The Fairchild Tropical Botanic Garden, with 83-acres of open space, is an essential stop when you're there.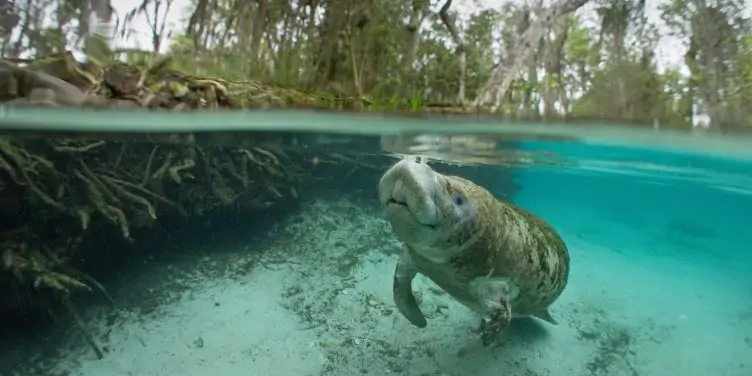 Crystal River, Florida
Winter is actually the best time to visit Crystal River. The thermal springs in the area make it one of the few places that manatees like to gather when sea temperatures fall elsewhere.
In Homosassa Springs and Three Sisters Springs, you can spot dozens of these sea cows in the crystal-clear water from land.
Many local tour operators also offer trips where you can swim, kayak or paddleboard near the manatees. It's done from a distance and in accordance with conservation rules – but they do sometimes come and interact with you, which always feels like a huge privilege.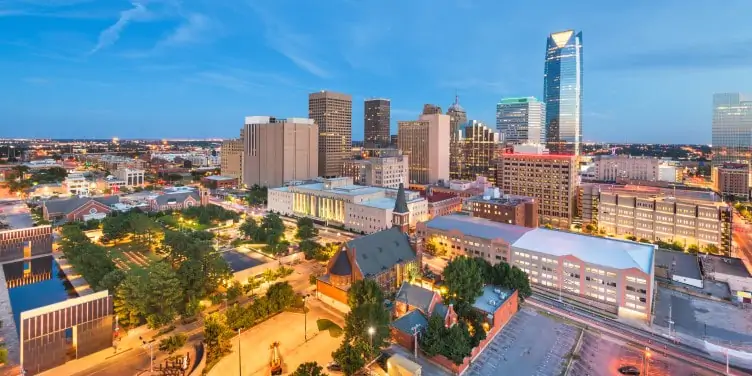 Oklahoma City
Oklahoma City is a place where you can really get into the heart of America and its often complicated history. Winters here are generally quite mild but its fascinating museums will certainly keep you busy indoors.
Learn about Native American culture at the newly opened First Americans Museum or stop by its National Cowboy & Western Heritage Museum to see the huge collection of works by Native American artists.
Be sure to visit the Oklahoma City National Memorial & Museum, where the interactive displays retell the events around the 1995 bombing that rocked America and really shaped the city.
For those travelling with kids, make time for the Oklahoma National Stockyards, the world's largest cattle market. Here, you can learn all about cowboy culture, and there are regular family-friendly events throughout the year.
Around the Stockyards, you'll also find everything from shops selling cowboy boots to steak restaurants where just about every diner is wearing a Stetson. Cattlemen's Steakhouse is by far the most well known here.
Tusla, Oklahoma
From Oklahoma City, drive along a length of Route 66 to Tulsa for a dual-centre break. Much of this city was built on booming oil wealth in the 1920s, which means art deco architecture is found everywhere.
In recent years, it's seen a bounty of new museums and galleries as well as music venues. It's already home to the Woody Guthrie Center, dedicated to the celebrated American folk musician, and a new Bob Dylan Center is due to open in 2022.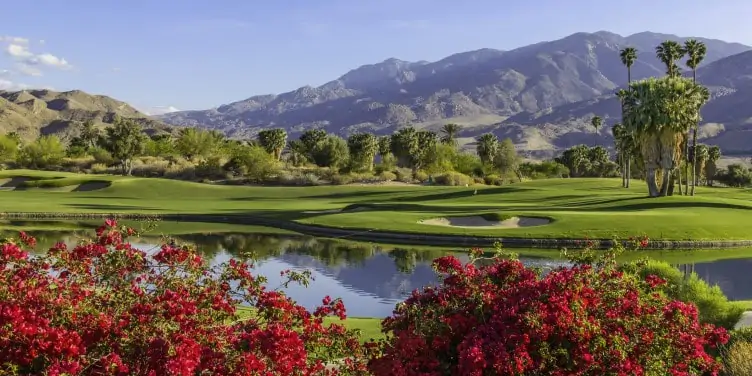 Greater Palm Springs, California
The Greater Palm Springs area is home to nine adjoining cities in a desert oasis, each with a slightly different atmosphere. Winter is the best time for those who want balmy rather than scorching.
Palm Springs is the largest and its palm-lined boulevards are straight out of a film set. Make yourself a base here and you won't have to travel far to visit a good restaurant, like the veggie-friendly Azucar. There are lots of independent, retro shops in the city too, especially if you want to pick up something decorative for the home.
Those looking to relax should head to Desert Hot Springs, a city known for its spa resorts. Many, like Two Bunch Palms, offer day passes where you can soak in the hot thermal water before enjoying a healthy meal in your bathrobe.
Golf-lovers, meanwhile, should head to Rancho Mirage. Dubbed the presidents' playground, this city is home to 17 golf courses, giving you plenty of options for teeing off.
Make sure you make time to visit Joshua Tree National Park, too. There are easy hikes that take just a couple of hours, or you can camp or stay in a hotel on site.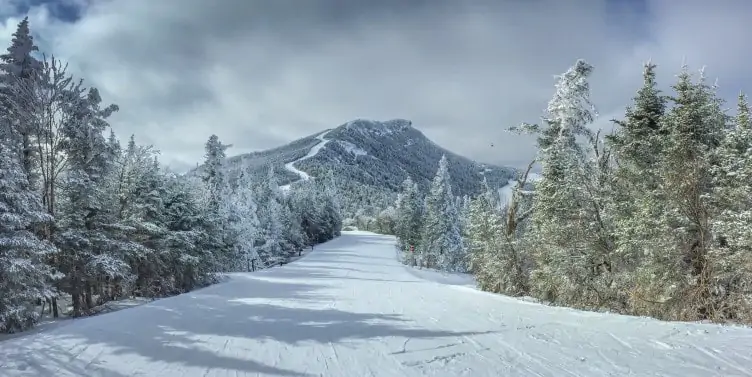 Burlington, Vermont
With a population of just over 42,500, Burlington is a city with a small-town vibe. Here, it's all about soaking up the great outdoors.
Bolton Valley is the closest major ski resort, with gentle slopes that are ideally suited for beginner and intermediate skiers, especially those travelling with young kids. Or if you want to stay off the slopes, the scenery is gorgeous for a spot of snowshoeing.
It's also a great place to come late in the season, in March or April, when local sugar houses start their maple syrup production. At Palmer's Sugarhouse in Shelbourne, you can see how this sugary treat is made before trying delights such as sugar on snow or maple frosted doughnuts.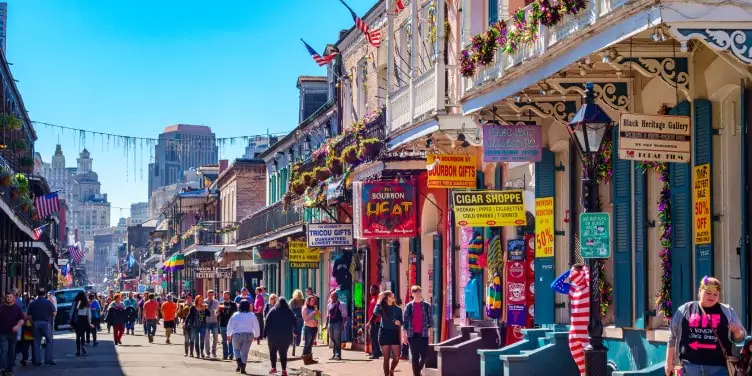 New Orleans
New Orleans is a lively place to be year round for its bustling bars but it's in winter that the city's touring musicians return – making it the perfect time to see them in action.
The House of Blues is the place to go to see bigger acts but for more intimate performances, go to the community-spirited Preservation Hall.
You should also mark two dates in your diary if you want to join the bigger events.
For Christmas Eve, bonfires are lit on the banks of the Mississippi River between New Orleans and Baton Rouge, especially around St James Parish. These supposedly act as guiding lights for Santa Claus, but are also an opportunity for the community to get together.
And of course New Orleans is known for Mardi Gras, marking the start of spring. Local celebrations start a week or two before the big day so, if you prefer, it's easy to go early and get a sense of the festivities without diving headfirst into the party atmosphere.