10 best winter sun destinations for 2023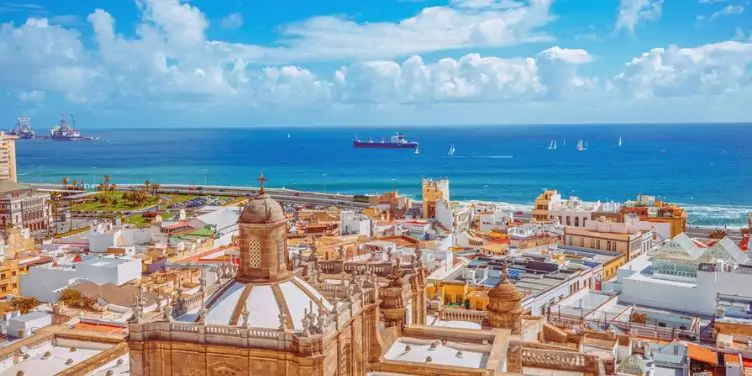 Dark mornings, even darker nights and the kind of weather that makes you want to disappear under a duvet with a hot water bottle. That's all we can ever expect from the UK in winter. 
While some of us might be dusting off the skis or snowboards to hit the slopes this winter, the sun worshippers among us are likely to be shivering at the very thought of it.
What are the best winter sun destinations?
To help you beat the winter blues, we have researched 10 of the best warm winter sun destinations that are bound to put a tan back on your face. Just don't forget your sun cream!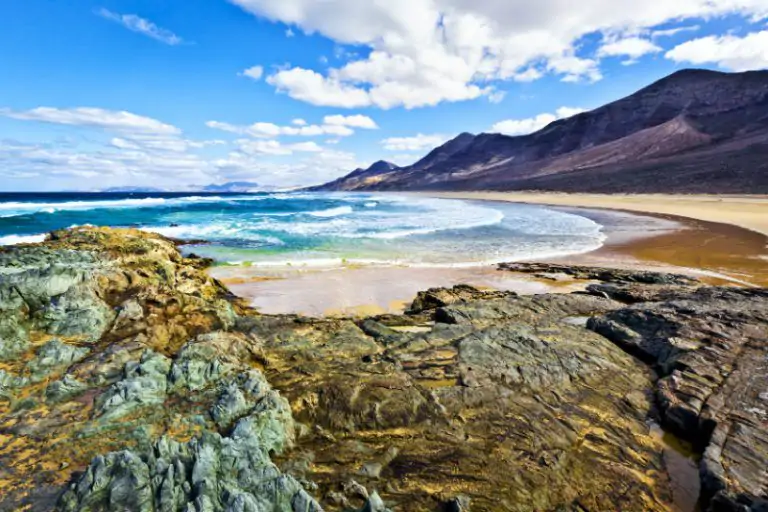 1. The Canary Islands
Best time to visit: November (21°C)
Located just off north-west Africa, there are seven Spanish Canary Islands to choose from: Tenerife, Gran Canaria, Lanzarote, Fuerteventura, El Hierro, La Gomera or La Palma. Each island offers a wide range of landscapes, sun-drenched shores and plenty of activities.
 Blessed with a gentle summer climate, the islands have an average winter temperature of 19 degrees centigrade and enjoy over 300 days of sunshine a year. Other attractions include two UNESCO World Heritage sites (San Cristobal de La Lugana and Risco Caido), two World Biosphere Reserves, water sports, volcanoes and Saharan-style sand dunes.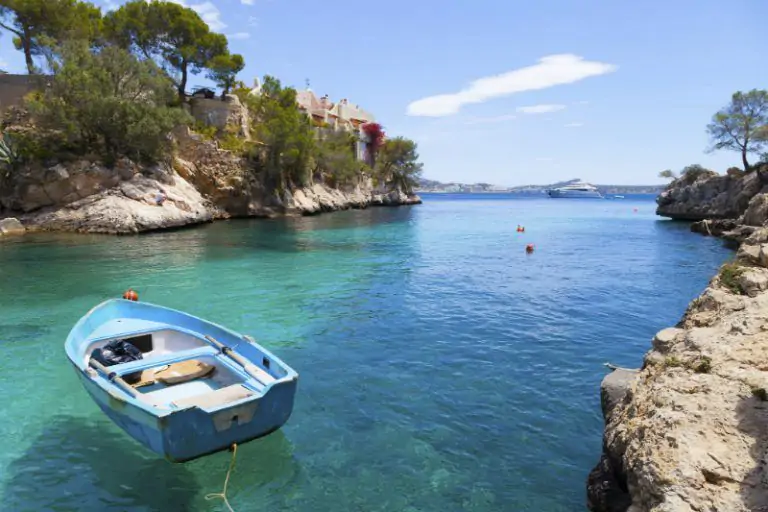 2. The Balearic Islands
Best time to visit: November (22 °C)
The Spanish islands of Majorca, Menorca and Ibiza have a well-deserved reputation for their sunny climate, stunning scenery and mouth-watering local cuisine.Majorca's plus points include its elegant capital city of Palma and the idyllic beaches of Alcudia, while Cala'n Bosch in Menorca could be your perfect choice for a combined beach and city break. Ibiza holidays offer an excellent mix of beaches, fun and water sports and it's easy enough to get away from the island's famous rush of seemingly endless parties and nightlife.
Read about the top things to do in the Balearics and find out which island is the best match for you. And if that's enough to convince you to book a trip, don't forget your travel insurance for the Balearic Islands!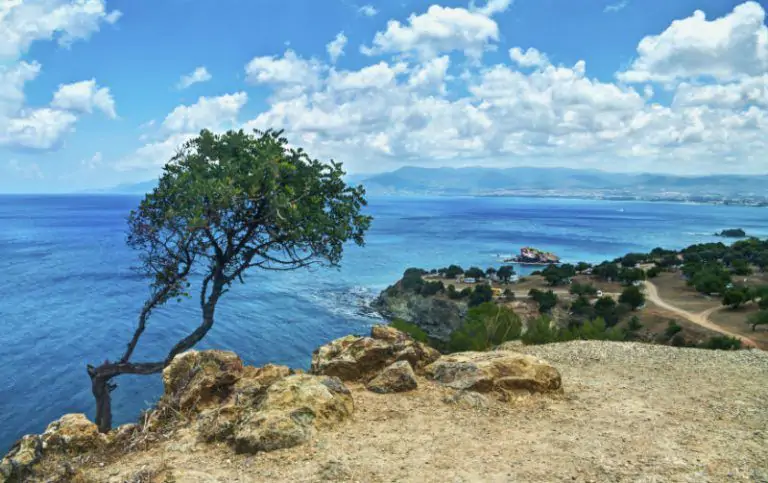 3. Cyprus
Best time to visit: November (22°C)
Is Cyprus a winter sun destination? Yes it is! An island country and the birthplace of the god of love Aphrodite, Cyprus is said to have the warmest winter climate in the Mediterranean, making this a must if you don't enjoy long haul sun-seeking. In Cyprus you'll find sandy beaches, ancient sites, championship golf courses, breath-taking mountain trails and luxury hotels. British visitors tend to warm to this island as cars drive on the left, red pillar boxes line the streets and you'll find shops like Marks & Spencer—a legacy of the island's colonial past.
Tempted to visit? Discover the best things to do in Cyprus and add your favourites to your holiday itinerary! And, don't forget to pack your travel insurance with you.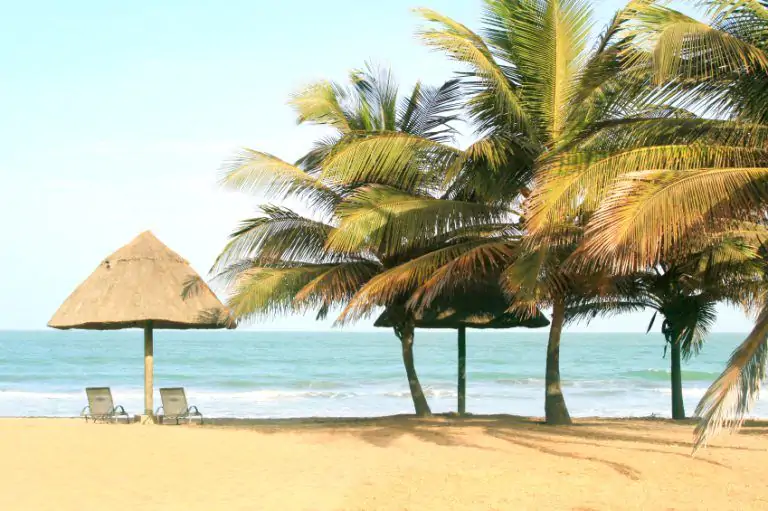 4. Gambia
Best time to visit: December (31°C)
Gambia is a beach lovers paradise. The small West African nation sits just south from the Canaries and is a great year-round holiday destination.
Temperatures in the Gambia rarely drop below 30°C, making it an attractive winter sun destination. Unlike in the UK, you'll find almost non-stop sunshine and virtually no rain between November and June. 
It's much quieter than Mediterranean resorts and boasts plenty of peaceful, stunning beaches for topping up your tan. Plus, the Gambia runs on UK time, so there's the added bonus of a jetlag-free journey!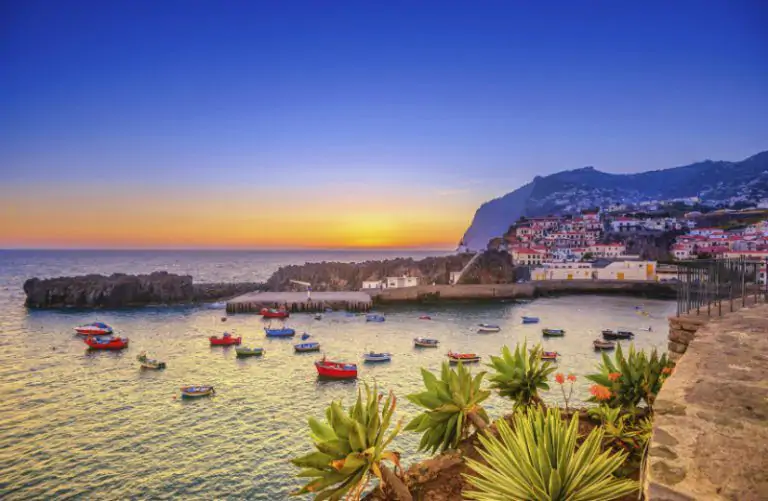 5. Madeira
Best time to visit: December (20°C)
Portugal's beautiful Atlantic outpost is closer to Africa than Europe and is situated just north west of the Canary Islands. Most importantly, it has average daytime temperatures of 20 degrees centigrade in the winter and gives you a dose of sunshine to eliminate those winter blues! 
Visit the capital Funchal and its charming cobblestoned old town, sail around the coast of the island or simply take a luxury bus tour. It's also worth noting that the capital stages the world's biggest fireworks display on New Year's Eve and its Christmas illuminations are second to none.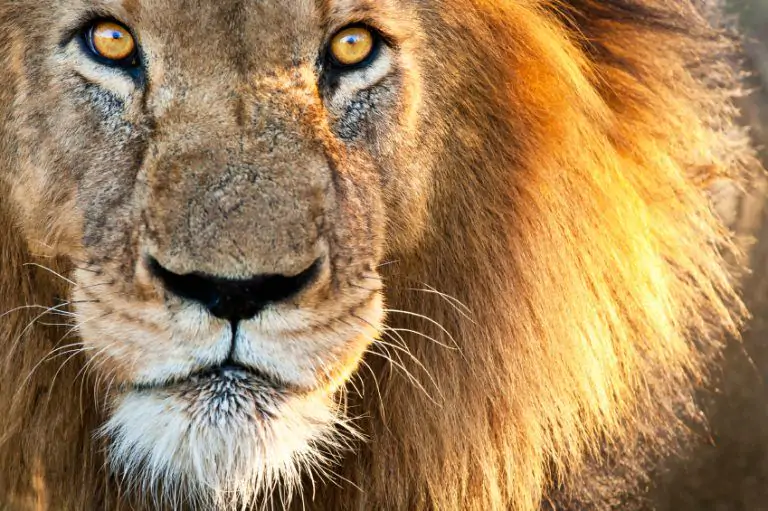 6. South Africa
Best time to visit: November (28°C)
South Africa has the opposite seasons to the UK, so their warm, dry summer is roughly from November to February, making it the perfect winter sun destination! South Africa is in the same time zone as the UK so you'll be glad to know you won't get jet lag if you're planning to visit. 
The resort city of Cape Town is one of the more popular destinations in South Africa. It boasts pristine white beaches, a bustling urban centre and stunning panoramic views from Table Mountain. 
Kruger National Park is the most well-known wildlife park in South Africa. Book yourself onto a safari to spot the big five: lions, elephants, buffalo, leopards and rhinoceros. Choose from a self-drive safari, or a guided game drive with expert wildlife rangers. These are usually your best chance of spotting wildlife!The Rough Guide recently voted South Africa's Northern Cape one of the best areas in the world for off-the-beaten track adventures and wildlife – well worth exploring too!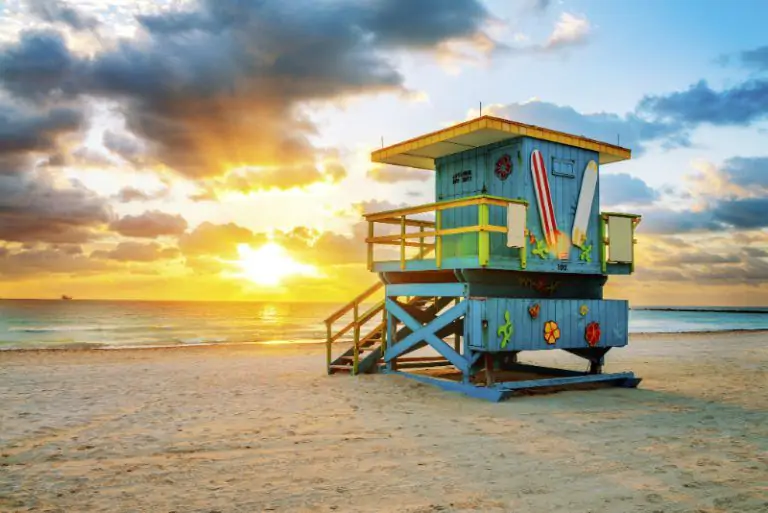 7. Florida
Best time to visit: November (25°C)
It's not called the Sunshine State for nothing! Florida has an excellent winter climate and the highest average January temperatures in the USA. As for South Florida, it's subtropical and balmy all year round. Add to this the fact there are more beach resorts in the Gulf of Mexico than you can flick a towel at and you've got yourself the makings of a great winter getaway. 
Plus, if you're looking for the hottest temperatures, Miami is several degrees warmer than Orlando. There's more to Florida than just the theme parks too. Learn more about the best attractions in Florida including historic monuments, watersport centres, and wildlife parks.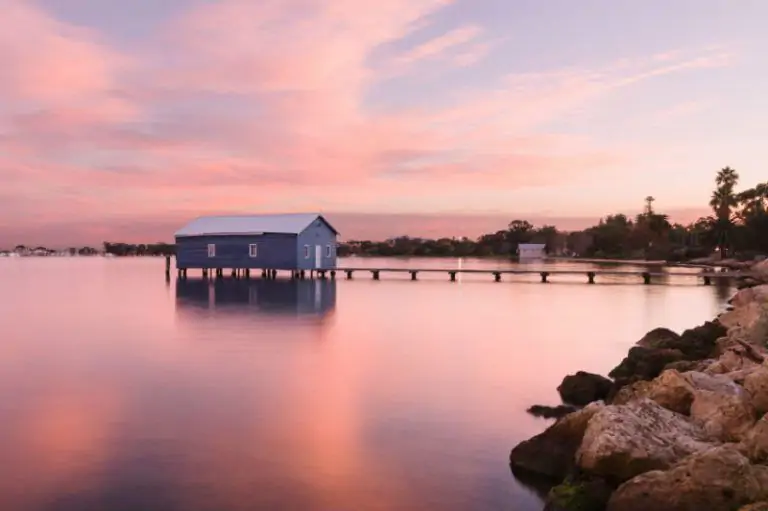 8. Australia
Best time to visit: January (28°C)
Australia has many winter-blues busting destinations – just take your pick! Like all countries in the southern hemisphere, the continent's seasons are opposite to those in the UK, meaning December to February is Australia's height of summer. Try the popular tourist resort of Cairns in December, the start of their summer season, to bask in the sunshine. You can also snorkel in the Great Barrier Reef (the largest coral reef system in the world) or take a scenic railway to Kuranda.
With its world-famous Opera House, Harbour Bridge, beaches and museums, Sydney is another top destination. With our travel insurance you can rest assured that we'll be there if you need a helping hand while you're on the other side of the world.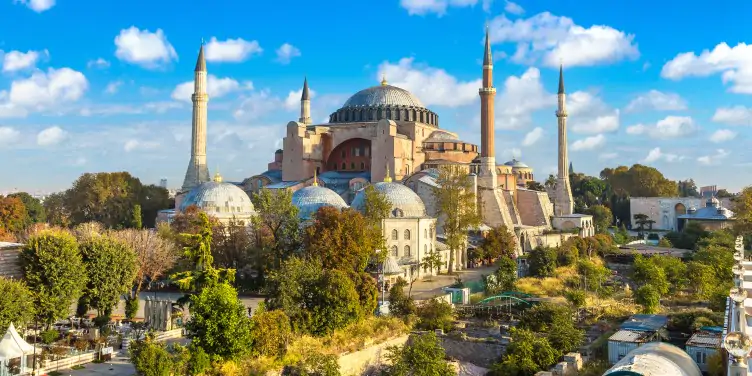 9. Turkey
Best time to visit: November (22°C)
Turkey's mild winter temperatures make it a good time for sightseeing while it's less crowded. There are many cultural and historic attractions to visit in the winter. For the Grand Bazaar and Hagia Sophia, head to Istanbul, or for the opera and ballet, visit the capital city Ankara.
In November or December (the exact date varies each year based on the Islamic calendar), the city of Konya celebrates The Whirling Dervishes Festival. This religious week-long event commemorates the union of Mevlana Jelaleddin Rumi, a revered Sufi saint, with Allah. Religious followers dance and spin around in traditional long white skirts as part of a Muslim ceremony.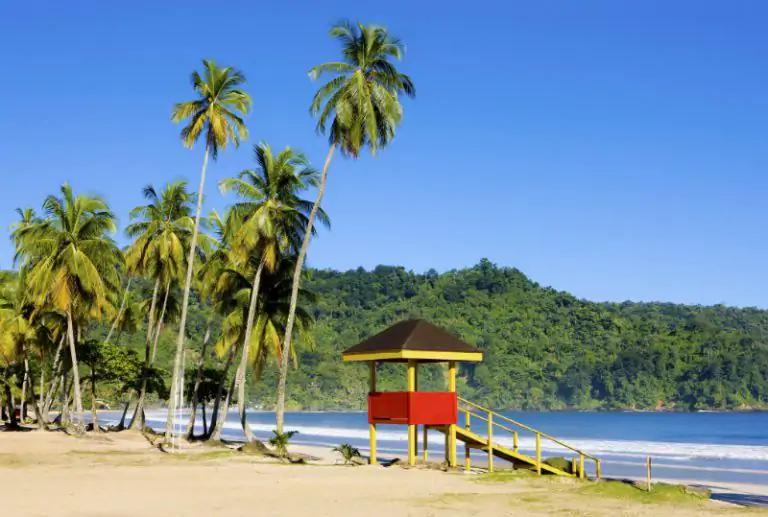 10. The Caribbean
Best time to visit: January (31°C)
Yes, you knew the Caribbean would be in here somewhere didn't you! Soak up the rays in a tropical climate where the sun blazes down for eight hours a day and temperatures hover in the high 20s to early 30s. 
There are over a dozen islands in the Caribbean, all offering beautiful beaches, different cultures, and climates to suit all tastes. Jamaica and Aruba are the warmest islands during the winter, but the Bahamas, the Dominican Republic and Curacao all pack a punch in the winter sun department too.
What is the cheapest place for winter sun?
If you're looking to save money on your next holiday, the biggest winter sun bargains are likely to be found in Spain, Turkey and Cyprus. Budget airlines offer cheap flights in low season, while food and accommodation is generally well priced. If you're smart about where you stay and what you buy, you'll find that your money can go a lot further! 
Your month-by-month guide to the best winter sun destinations
If you're looking to warm up this winter here are the best places to head between November and January. With toasty temperatures and plenty of sunshine, discover a new destination and top up on that all important vitamin D.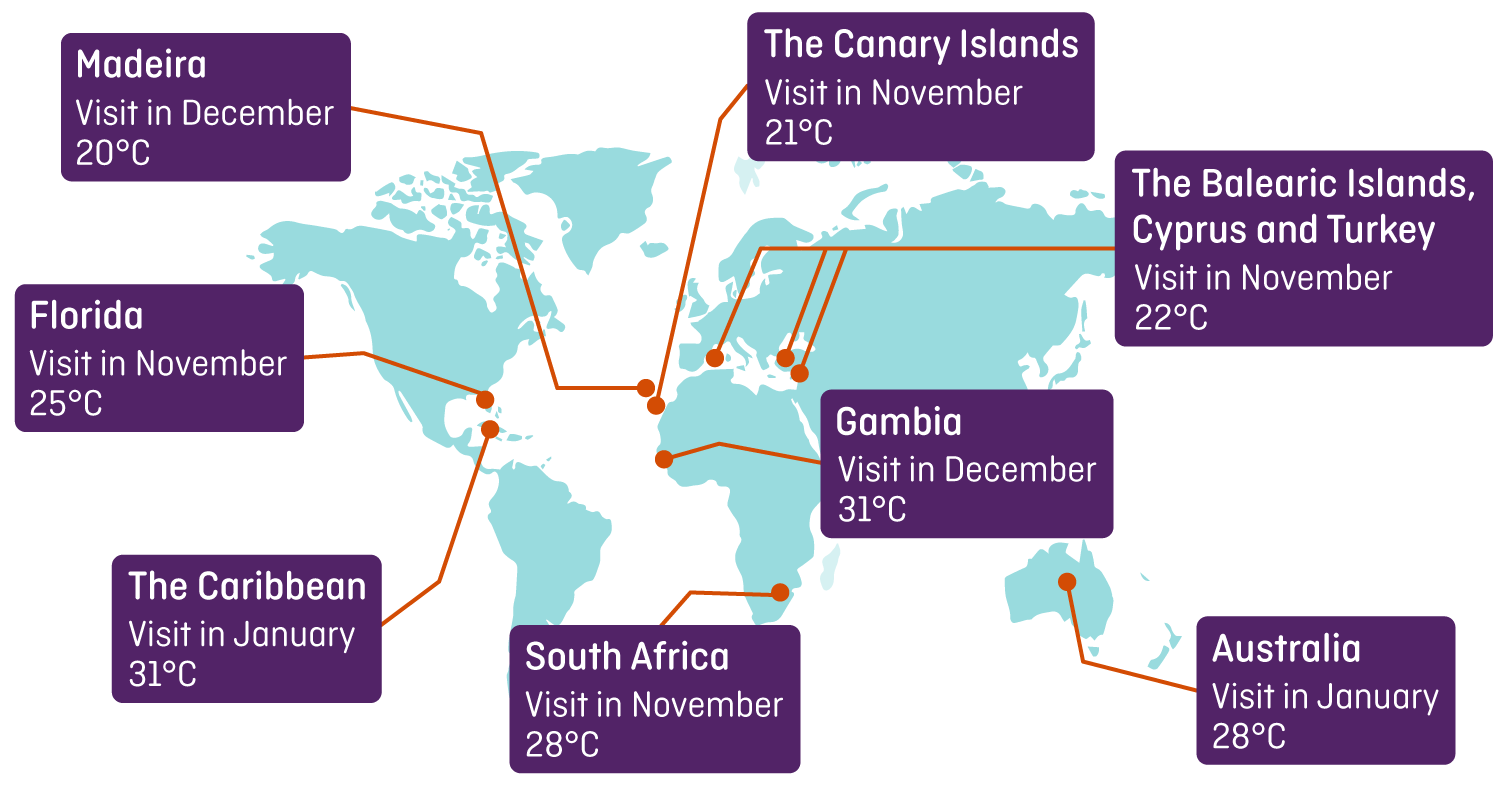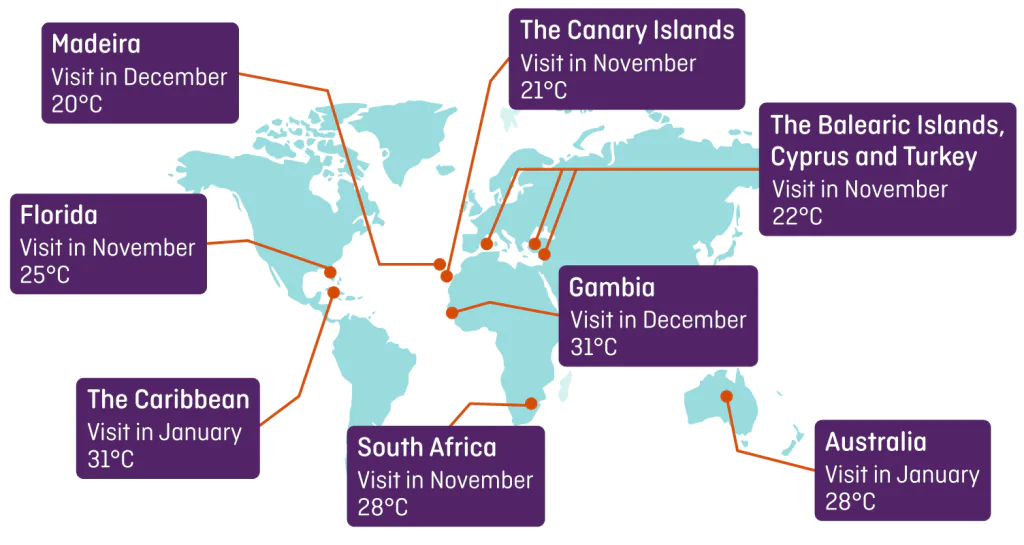 For winter sun in November that's not too far from home, you could head to the Balearic Islands, the Canaries, Turkey, or Cyprus. If you fancy travelling further afield, November is a good time to visit South Africa or Florida.
If you'd like some December holiday sun, Madeira or Gambia are your best options. And if some New Year sunshine is your aim, pack your suncream and head to Australia or the Caribbean in January.
Ready to go? Make sure you pack your travel insurance!
Feeling a bit warmer now? Before you fly off to chase that summer sunshine, don't forget your travel insurance!