How to Choose the Right City Break for You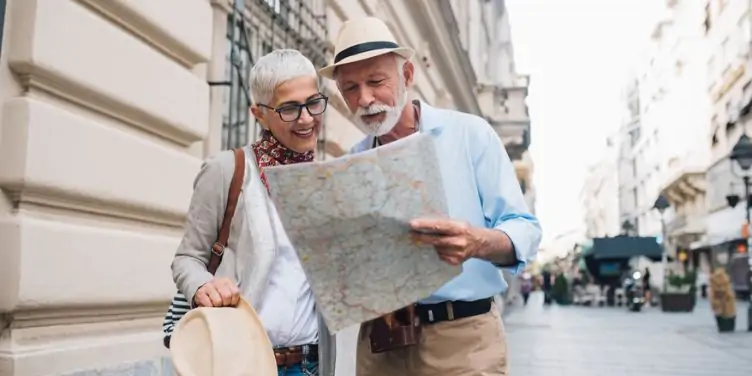 Although I love the countryside, I can rarely resist the chance to explore a new city.
There's just something about discovering somebody else's history, cultural attractions, and lifestyle that ticks my boxes, especially for an out-of-season break without the heat or summer crowds. If the weather is unpleasant, there's always something to do indoors. But where to go?
Explore the UK
Britain may be small compared to many of our neighbours, but our towns and cities are diverse. You can pack so much into a couple of nights away when you don't have far to travel. Within two hours by car, I can be in Oxford or Cambridge, Southampton, Birmingham or Brighton, each one perfect for a long weekend away.
Take a UK city break, and there are no worries about cancelled flights or airport delays. Traffic slow? Then take another route. Or take the train – there are great savings to be had with a Senior Railcard, especially if you book ahead. I thoroughly enjoyed historic Winchester with its castle, cathedral and Keat's Trail. Lincoln offers a very different castle which also boasts a soaring cathedral, cobbled streets, and one of just four surviving copies of the Magna Carta.
Further Afield
There is so much choice now at the end of a low-cost flight, so don't be put off by destinations you haven't heard of. A few clicks of your mouse on the airline or tourist board website will soon tell you if it's somewhere you'll enjoy. While the big-hitters like Seville and Madrid, Rome, Venice and Vienna will always deliver, I love the anticipation of exploring somewhere less well known.
So, browse the destinations from your local airport, looking for cities that are within easy reach of the airport at the other end by shuttle bus or taxi. Try to avoid travelling on Fridays when flights are usually more expensive, and remember that the flights can depart at different times on different days, so juggle around until you find the best combination.
Making the most of it
If you're looking for a hotel on a booking website, find it on an online map to make sure it is near the places you want to visit. On a short break to Bologna last autumn, I chose a hotel between the historic centre and the station as I planned to take day trips by train to Parma and Modena. If you're a light sleeper, don't only look for a hotel on a quiet street, but also ask for a quiet room. You may be at the back but do you really need a view when you're asleep?
For major galleries and tourist attractions, book tickets and guided tours online beforehand to avoid queues and possible disappointment. I loved a small-group tour of the secret passages of the fabulous Doge's Palace in Venice, seeing how legendary lover Casanova escaped from prison through the roof space.
A city card giving free access to cultural attractions plus other discounts can save you money, but you don't want to overload your itinerary just to get your money's worth. A two-day Stockholm Pass worked well for me because it also included a bus tour and boat trip round the compact city centre; while a Bologna Welcome Card Plus is valid for a year, one visit per attraction – perfect if you are staying for a few days. But if the city is big and you don't want to rush, you may be better to pay individually – there are often discounts for booking ahead online.
If you'd rather let the experts make all your arrangements, take a look at the city and cultural breaks offered by tailored holiday providers that include flights, hotel, and transfers with local extras.
Common sense
Every city has its criminal fraternity so a cross-body handbag is the most sensible option for ladies, (and men too!) with valuables securely zipped into inside compartments. Even then, I always keep a hand on it in crowded places and keep the strap hooked over my knee or round the chair leg in restaurants.
Take small maps and guidebooks that easily fit in a coat pocket or handbag and mark key sites with a highlighter pen so they're easy to spot at a glance. Then just set off with open eyes and an open mind … huge fun, wherever you go!