Wildfires: what will your travel insurance cover?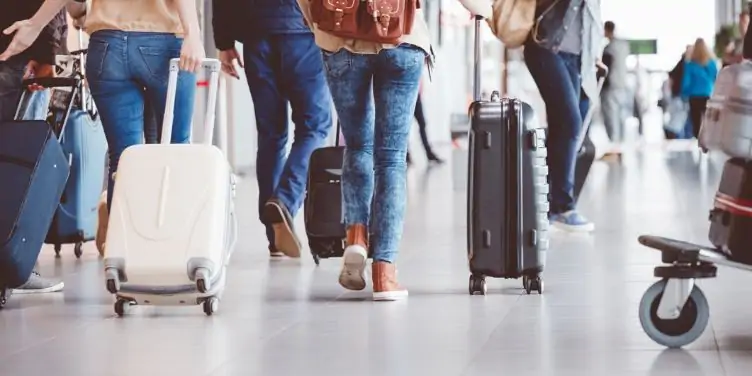 If you have a trip planned soon, you might be wondering how your travel insurance can help if there's wildfires at your holiday destination. Here's what you need to know about wildfires and whether you'll be covered by your policy.
I'm currently on holiday, what can I do? 
If you're currently in an area affected by wildfires, you should contact your tour operator, airline or travel provider as soon as possible. 
If you booked your trip as a package holiday, you should contact your tour operator for updates. If you booked your flights directly, contact your airline for the latest information. 
If your holiday is affected, your travel provider should provide assistance with getting you home or moving you to alternative accommodation.
You can also find the most up to date advice from the UK government on the FCDO website. 
I have a holiday booked, what should I do?
If you have a trip booked imminently and you'd like to change your holiday travel dates due to wildfires, you should contact your travel provider. They will be able to advise if you can get a refund or change your travel arrangements. Any costs incurred in rearranging a trip are not covered by your Staysure policy.
If you are able to rearrange your holiday, check to see if you need to update your travel insurance policy with your new travel dates. You might need to pay an extra premium if you need to amend your policy. 
If your travel provider is unable to offer you a refund or rebook your holiday, you may be able to claim back the costs of your trip on your holiday insurance.
Am I covered by travel insurance?
Your travel insurance policy can cover you for unforeseen events such as wildfires as standard. You may be covered if you can't stay at your booked accommodation because of wildfires and need to move to different accommodation.
The fires must have been unforeseen when you bought your policy or booked your trip, whichever was later.
You can also find out more about what travel insurance covers.
Will I be covered for cancelling my holiday?
If your holiday is cancelled by the airline or tour operator, they should provide you with a full refund or rebook your trip.
If you decide you do not want to travel because of wildfires, you would need to speak to your travel provider to see if you're able to cancel your trip, as there is no automatic right to a refund. 
What can I do if my flight is delayed?
If your flight is significantly delayed, under UK law, your flight provider needs to offer you care and assistance. Find out your rights here on the CAA website.  
If your flight is significantly delayed, your flight provider must give you:
Food and drink – often given in vouchers

Opportunity to call people if needed – often by refunding the cost of your calls

Accommodation if your flight is delayed overnight

Transport to and from accommodation or home if you're close enough
If the airline is not able to offer you this due to staff shortages, then you should be able to claim for reimbursement from your airline for these costs as long as they are seen as reasonable. Check your airline for their policy on what they see as reasonable.
You might also be able to claim some compensation from your travel insurance if your flight is significantly delayed. Check out the 'travel delay' section of your Staysure policy for more information on what you're covered for.