A guide to cruising Norway's stunning fjords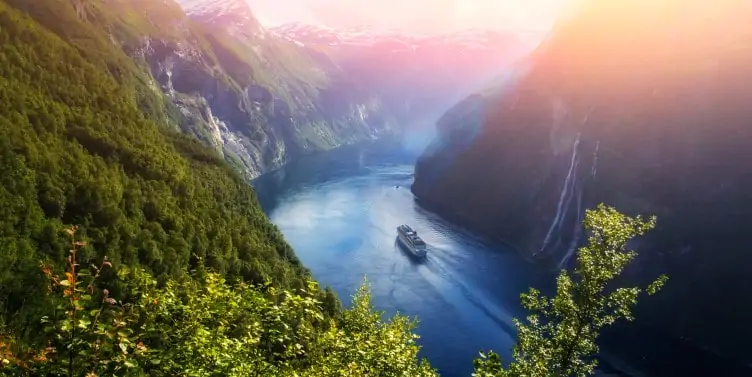 What's the first word that comes to mind when you think of Norway? If you say "fjords" you're probably in good company. The dramatic, glacier-carved inlets are a signature feature of Norway, and seeing the fjords is a big reason many travellers head to this Scandinavian country.
It's one thing to see the fjords from dry land, and quite another to see them from the deck of a ship, or from a kayak or zodiac raft. That's why virtually every cruise itinerary that includes Norway ducks into at least a fjord or two. And since they're such large bodies of water, fjords are accessible to cruise ships of all sizes, meaning you can appreciate Norway's fjords from a 'floating resort' mega-ship, or from a more intimate expedition vessel – it all depends on your budget and preference.
No two fjords are alike, so let's take a look at some of the best-known fjords in Norway and what makes them special, plus some of the cruise lines that can get you there.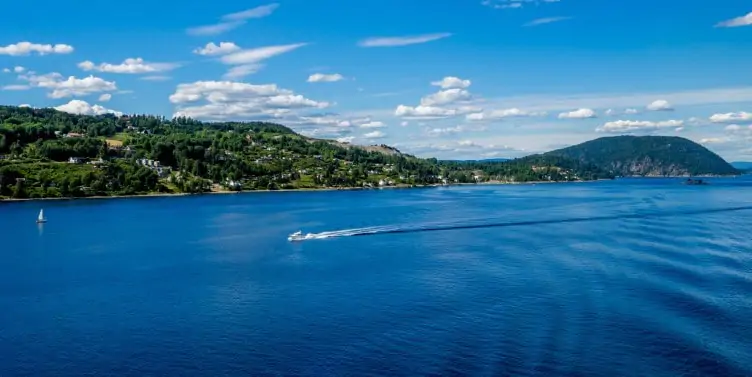 Oslofjord
If your cruise begins or ends in Oslo, then you'll get a tour of the entire length of Oslofjord, since Norway's capital sits at the head of the fjord.
You could easily spend a few days exploring this mellow Scandinavian city, and visit the brand-new museum dedicated to Edvard Munch, painter of 'The Scream', the Norwegian Museum of Cultural History, or the Kon-Tiki or Fram ship museums. The Viking Ship Museum is currently closed for a multi-year renovation. The Oslo cruise terminal is near Akershus Fortress.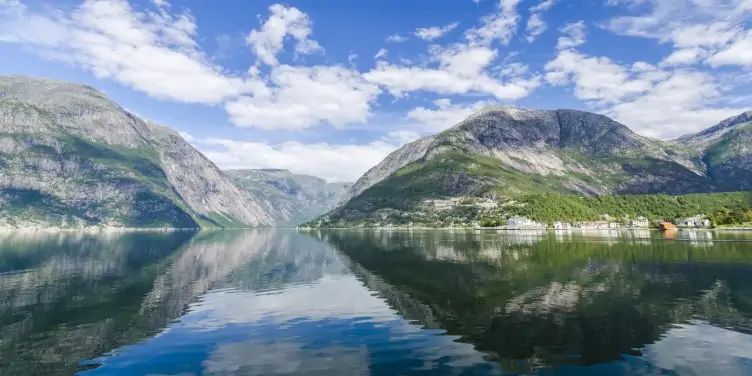 Bergen and the Hardangerfjord
On Norway's west coast, Bergen is also a frequent point of departure for Norwegian fjord cruises.
While not on a fjord itself, pretty, colorful Bergen is interesting on its own. It's famous as the gateway to two of Norway's most beautiful fjords: the Hardangerfjord to the south and the Sognefjord to the north (see below).
In the Hardangerfjord, visit the Vøringsfossen and Steinsdalsfossen waterfalls, or take an excursion to Folgefonna National Park and the Folgefonna Glacier.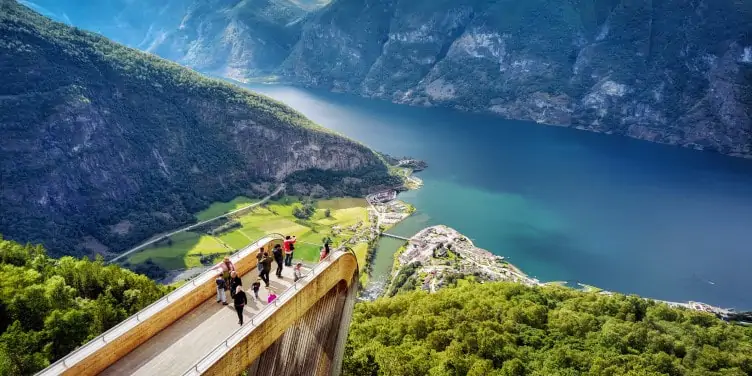 Sognefjord
Most Norwegian fjord cruises will spend a day or more exploring Norway's longest and deepest fjord, at 205 kilometres long and at least 1,300 metres deep in places.
The massive fjord has several branches: the narrow Nærøyfjord ends at the historic village of Gudvangen, with its Viking attractions and nearby caves.
In Aurlandsfjord, cruise ships call at Flåm, with its traditional red houses set against a stunning carpet of green valley and the steep, thrilling Flåm Railway. Nearby, the Stegastein viewpoint offers a high-altitude perspective on the fjord.
Geirangerfjord
It's waterfalls galore in Geirangerfjord, a UNESCO World Heritage Site. In fact, a ship, kayak or zodiac raft is the best vantage point for viewing the famous Seven Sisters waterfalls, which tumble from on high into the fjord.
Cruise ships reach all the way to the tiny port town of Geiranger, which offers options for hiking or spine-tingling bus excursions on the famous Trollstigen mountain road, with its hairpin turns and sharp precipices.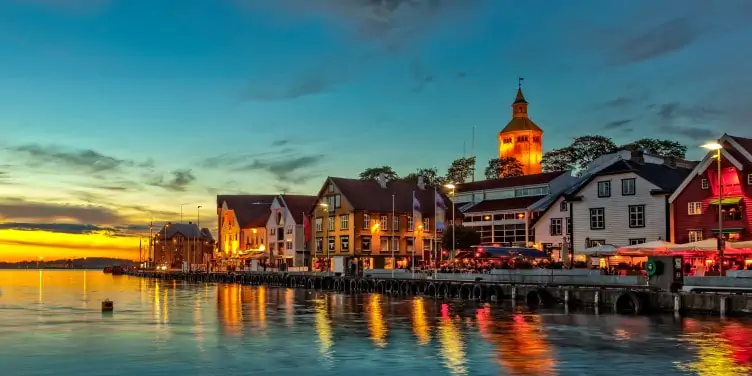 Stavanger and the Lysefjord
Western Norway's southernmost fjord is reached via the busy port city of Stavanger, which has an interesting old town and harbour, and museum's dedicated to maritime commerce and history. Dare to look over the edge of the famous Preikestolen Cliff, a huge, flat rock formation with vertigo-inducing views of the Lysefjord.
Another highlight of the fjord is the world's longest wooden staircase – 4,444 steps; yikes! Or just content yourself with waterfall-watching from the comfort of your ship.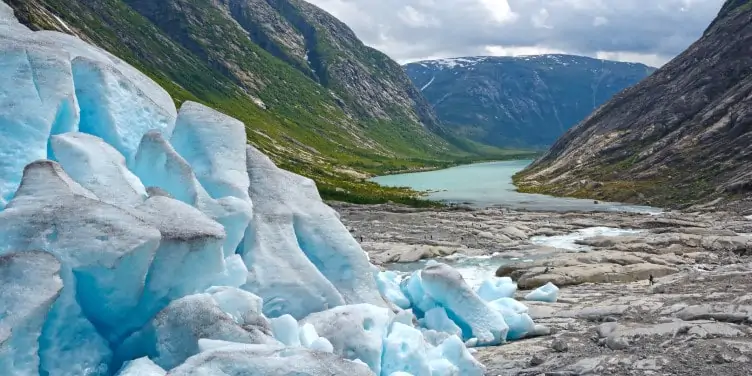 Olden and Nordfjord
Cruise passengers sailing up the Nordfjord get a full dose of nature at its finest, as this area is famous for sighting birds and marine mammals.
Pretty little Olden is at the head of the fjord and is a port of call for many cruise ships. Excursions along the fjord include visiting the Sagastad Viking Ship Museum, the Loen Skylift cable car, of visits to Jostedalsbreen National Park and the Jostedalsbreen glacier, the largest in mainland Europe.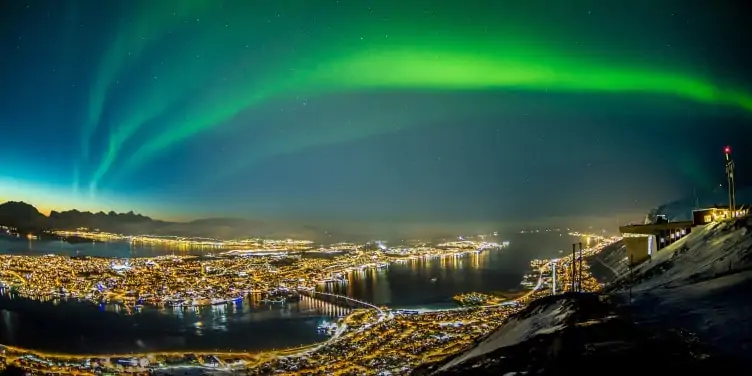 Tromsø and Lyngenfjord
Tromsø, the largest city in northern Norway, has an interesting historic district with a large number of traditional wood houses, some dating to the 18th century.
From here, ships explore the Lyngenfjord, which offers a true Arctic experience much of the year. There's northern lights watching from mid-September to late March, glacier walks among the Lyngen Alps, and, depending on the time of year, whale-watching from aboard ship.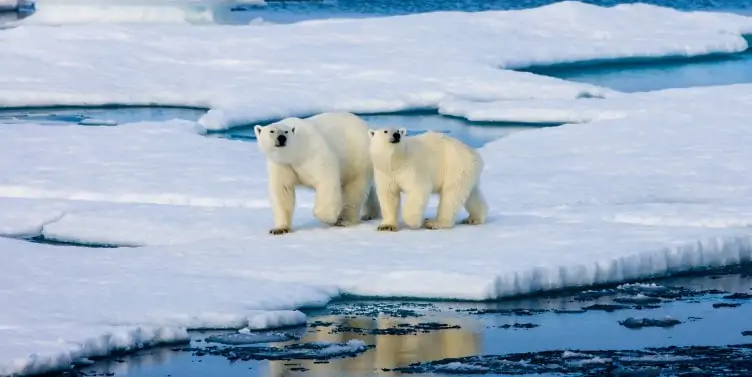 Svalbard
If your cruise ship goes as far north as Svalbard (also called Spitsbergen), Norway's remote, northernmost archipelago, you'll be among fjords, glaciers, and miles and miles of frozen tundra.
This harsh climate is one of the top places in the Arctic for spotting major wildlife, such as polar bears, walruses, reindeer, and more.
You'll likely spend some time in Longyearbyen, the world's northernmost permanent settlement, before delving into the wild waterways of the archipelago for wildlife watching excursions, kayaking, snowshoeing, and glacier walks.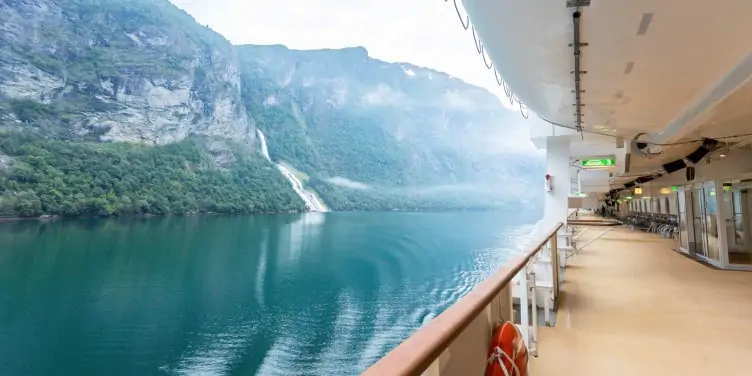 What to know about fjord cruises
Before you pack your bags, here are a few things to keep in mind when planning a fjord cruise:
1. Most fjord cruises are seasonal
Only Hurtigruten, which is famous for its Norwegian itineraries, runs cruises year-round in Norway, while other companies take a break from roughly fall to spring, when the long Arctic winter means little or no daylight.
2. Norway is expensive
We mean like really, really expensive – meals, hotels, alcoholic beverages, museum tickets – they all cost a bundle here. Many travellers find they save money by booking a cruise, where meals and often drinks are included, as are many shore excursions.
3. There's a cruise for everyone
If you prefer a big-ship experience, Royal Caribbean, Viking, Holland America, P&O, and Fred Olsen are just some of the larger lines that sail to and around Norway. Small ship and expedition lines that offer Norwegian itineraries include Lindblad Expeditions, Hurtigruten, G Adventures, and Aurora Expeditions.
Cover for your next fjord cruise
If you're planning to set sail and explore the fjords of Norway, don't forget to have specialist cruise travel insurance in place to cover your next trip.
And if you're tempted to take on any winter-themed activities, find out about winter sports travel insurance.