Impact of COVID-19 on holiday plans raises importance of travel insurance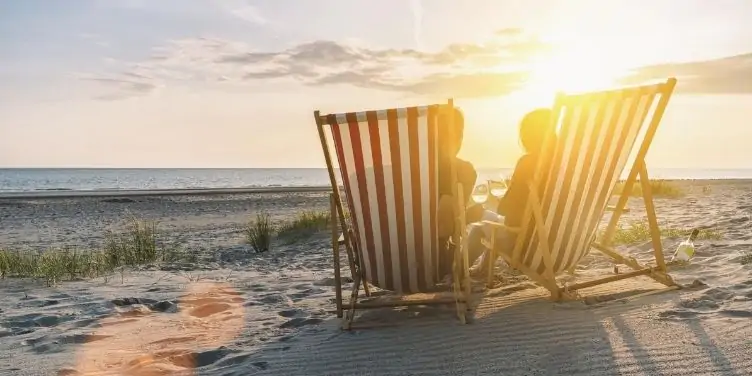 Travel has been one of the hardest hit industries to suffer as a consequence of COVID-19.
Over 70% of people we surveyed have had a holiday cancelled, or chose to change plans because of the coronavirus pandemic.
This has undoubtedly knocked our confidence on travel for 2020 and beyond. It's shown us that unexpected things can happen when we least expect it. But we found that two thirds of people still plan to travel the same or more next year which is encouraging for the travel industry.
Here, we've explored our findings on the impact of COVID-19 on people's holiday plans and perceptions of travel insurance. We've also given some tips on how to tailor the right policy for you.
Rise of staycations
With the news of countries such as Spain playing the hokey cokey with local lockdowns leading to travel restrictions being reinstated by the FCDO, it's no surprise that 41% of people said they don't have plans to travel outside the UK this year.
But our thirst for holidays hasn't stopped just because we feel more cautious about travelling abroad.
This is giving renewed life to staycations in the UK where usually our sights are set further afield.
In recent weeks there's been an 800% rise in Brits searching for 'Staycation UK'. (Google search trends data).
But with sensible tourists now considering the impact of crowded beaches and bustling towns, are we now on the lookout for a different sort of break?
From quiet hotspots to holidays that are best for social distancing, there's plenty of advice available on how to find a safe break away, but still in the UK:
Visit Britain say: "To make your days out as enjoyable as possible, we encourage you to plan your trip in advance and to check all of the important facilities and attractions, while looking after our great outdoors."
Travel insurers disappearing act
At the start of the pandemic, a lot of travel insurers went into hiding. In fact 31 of the 71 big named providers including Post Office, Direct Line and Aviva stopped selling cover altogether (Which? report).
It could be argued that people couldn't go on holidays anyway. So the impact of closing doors on new customers meant that they could focus on the needs of their existing customers.
But a lot of people were booking new trips when their holidays were cancelled and would normally look to these providers to offer cover.
Over 80% of people told us that travel insurance has never felt as important as it is now.
So for those shifting their holiday dates, this would have left people without the protection of their usual provider. After all, it's advised by Martin Lewis from Moneysavingexpert.com to buy your holiday cover as soon as you have booked your trip.
At a time when many others turned away from helping people to feel confident, we were there. In fact we never left. As soon as government restrictions are lifted, people with a Staysure policy can travel knowing that their cover is ready to go.
Worried about the cost of travel insurance
You could buy cheap travel insurance, but it might not protect you when you need it most. After all, isn't that why you're buying it in the first place? Buying the right travel insurance isn't about ticking a box – as not all policies are the same.
We know that 84% of people are worried about travel insurance prices rising in the future. With more people having to claim on their cover for COVID-19 related issues, nobody can reliably predict whether prices will rise, or by how much across the industry.
But what we do know is that buying your cover for your trip at the price you're quoted today is the price that you pay today. So if you are worried about the cost of cover for your next pre-booked trip, it might be a good idea to invest in cover sooner rather than later.
Considering the cost of your travel insurance when you're budgeting for your holidays can also be helpful so it's no longer a last minute burden or an afterthought.
Covering your trips the right way
Travel insurance is sometimes thought of as a bit of a burden when holiday planning. It's far from the most glamorous part to think about. We know that. But it is arguably the most important as it is there to protect you if things go wrong.
With recent events, the idea of having to claim on your travel insurance has become more real. The unexpected has become expected and that can be a bit scary to think about if you've never had to claim before.
To cover your next trip the right way, here's what you need to do to tailor your cover to your needs:
Always tell the truth about your medical conditions to your provider. This means declaring and covering all your pre-existing medical conditions

. This might increase the cost of your cover, but will mean that you've tailored it to your needs. As having medical conditions can increase the risk of needing to claim on your travel insurance.

Cover the cost of your trip by matching it to cancellation cover. If you've spent £5,000 per person on a dream holiday, but your chosen cover limits only protect you for £500, with a £100 excess payment, you're only going to be able to claim £400.
Choosing the right cover might increase the cost, but it will protect you for the right amount if you need to use it. So the question really is, is it worth the risk?
Check what you're covered for – and what you're not. A travel insurance policy can only protect you for listed things that may happen. So if it's important to you to find a travel insurance policy that covers COVID-19, then you can't assume that all policies will cover you automatically for this.
Think about extras. If you need to make a claim, do you really want to pay an excess? If not, choose to add an excess waiver. You can also add on extras such as terrorism cover and gadget cover to suit your needs – at least you can with Staysure.
No matter what your travel plans are, having the right cover is always going to be important and it's worth doing right.
Method:
We asked over 16,000 Staysure customers for their opinions on travel through a travel survey in 2020 during lockdown.