Top 5 beach resorts in Costa Dorada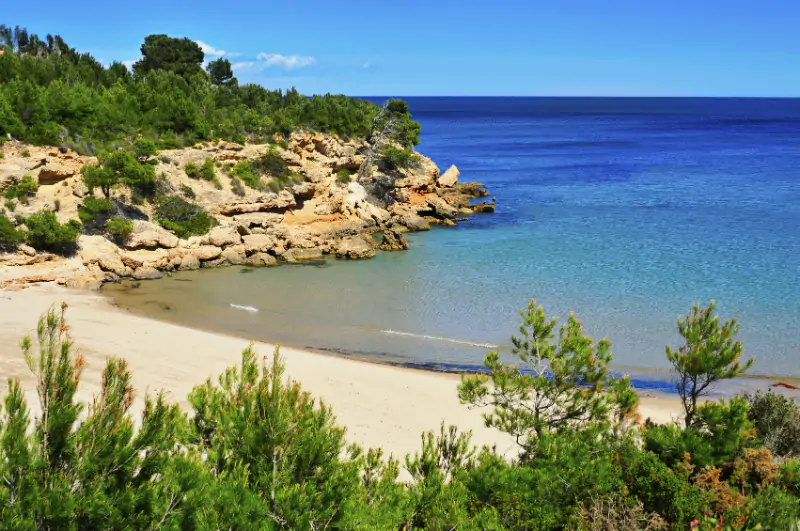 Costa Dorada, or 'Gold Coast', might give you a clue to the region's most glittering prize: The Costa Dorada is a coastline of majestic golden sands set in the north east of Spain, standing firmly and proudly within the Catalonia region.
Cost Dorada package holidays offer relaxation amid a rugged landscape, historical sites, fine restaurants and, of course, those spectacular beaches.
With so many amazing beaches, entertainment and sights to see, it can be difficult to decide which resort to choose for your Costa Dorada holidays. To help you out, here's our top 5 beach resorts: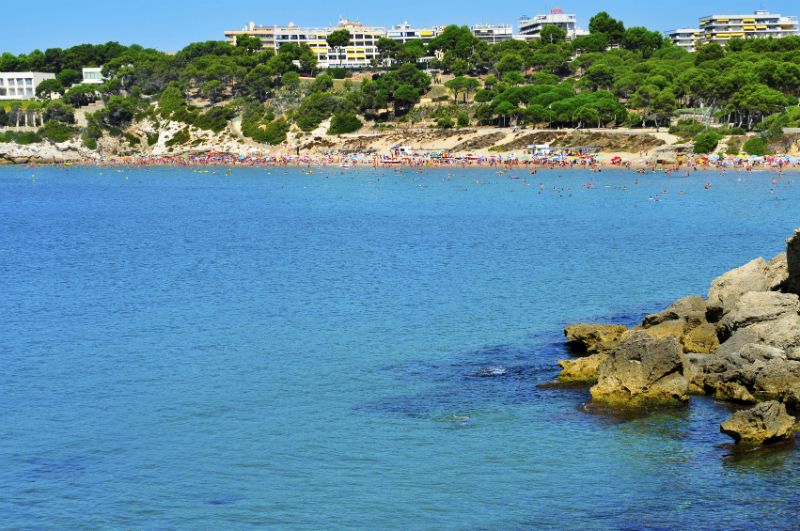 Salou
We're starting out with a busy one. If you like your beach resorts to be lively and you love water parks and theme parks, Salou has what you're looking for. With its famous Port Aventura theme park and aquatic park, Salou is popular if you  like thrills in your holidays.
It's worth mentioning though, that Salou isn't just for rollercoaster riders. It does have some fantastic beaches -no less than 34 Blue Flag beaches – all with top facilities and beautiful golden sand. If you are in Salou in July and August you can experience the FiestAventura, a display of fireworks, parades and music which takes place every night during these summer months.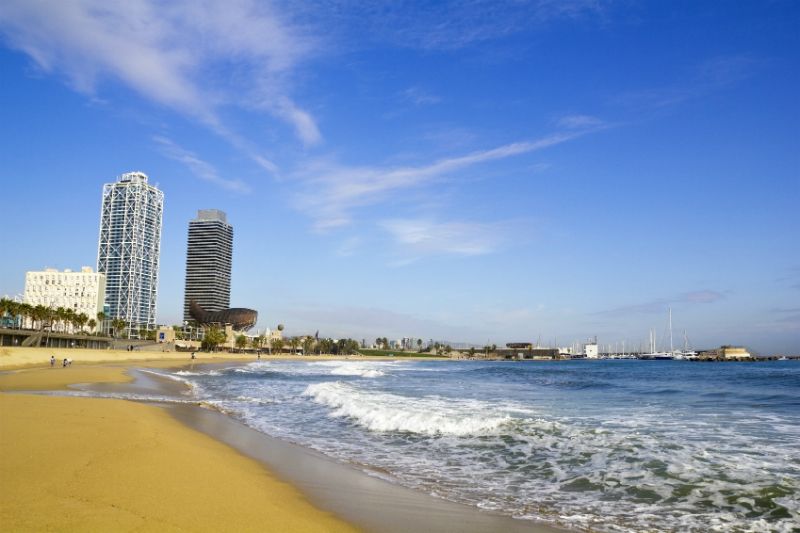 Miami Playa
Close to Barcelona with its big city delights, Miami Playa offers the best of both worlds. If you want to shop and visit art galleries and museums, you're just a short drive or train ride away from one of the most stunning cities in Europe. But if you want to laze on the beach next to clear blue waters, you can do that too. Bear in mind though, if you are a pure sand lover, some of the beaches here are shingle. But with acres of shoreline to choose from,  there's no need to let that put you off. Miami Playa is a beautiful stretch of coastline and if you feel like exerting yourself a little, it's also a favourite for golf lovers.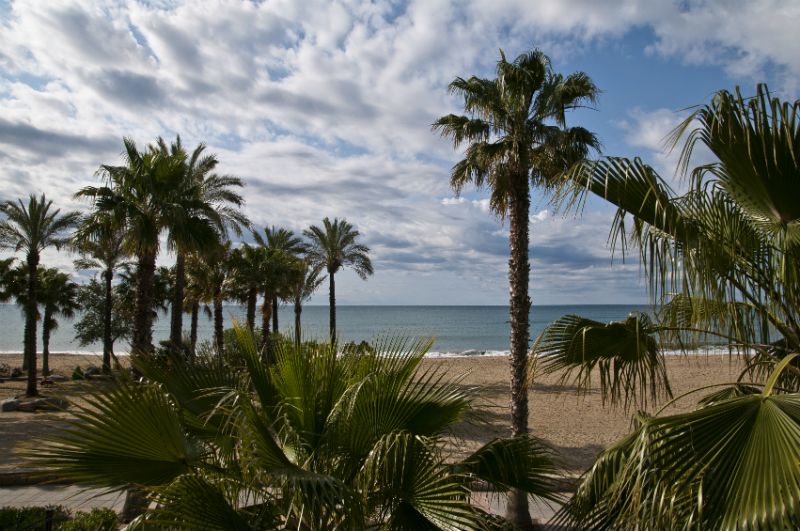 Cambrills
For many, Cambrills is pure beach heaven. This is the resort most beach-loving tourists head to in the region through the summer months. As a result, it can get quite busy, but with 9kms of Blue Flag beaches, there's plenty of golden sand to go around.
One of the main reasons why travellers love Cambrills is its accessibility. The sand gently shelves into the clear blue sea, so it's safe for a paddle or for walking out to swim. Also, the promenade here is long and flat, perfect for a gentle stroll by the idyllic shoreline.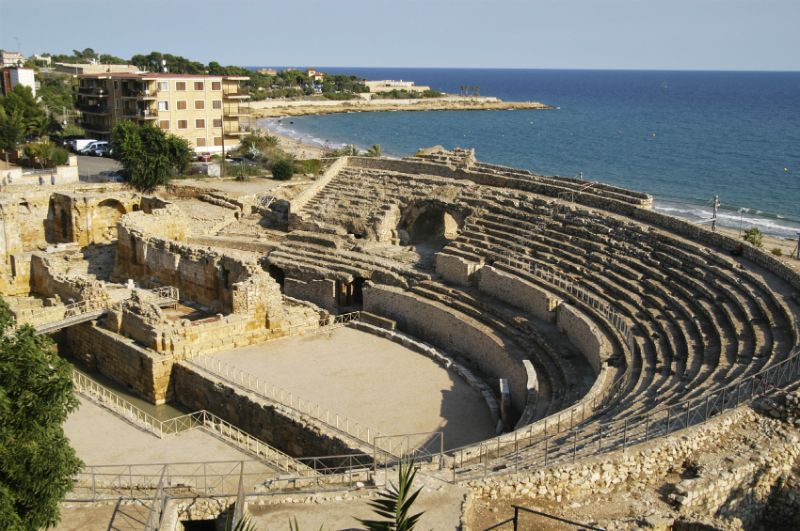 Tarragona
This resort's for you if you love historical sites and ruins and like to do some sight-seeing between  sunbathing. And if you love Roman ruins,  an amphitheatre, a 12th century church and a 1st century BC Praetorium mean Tarragona isn't your typical Spanish beach resort. You can literally lie on the beach with the amazing amphitheatre as your backdrop and imagine what life was like for the Romans here.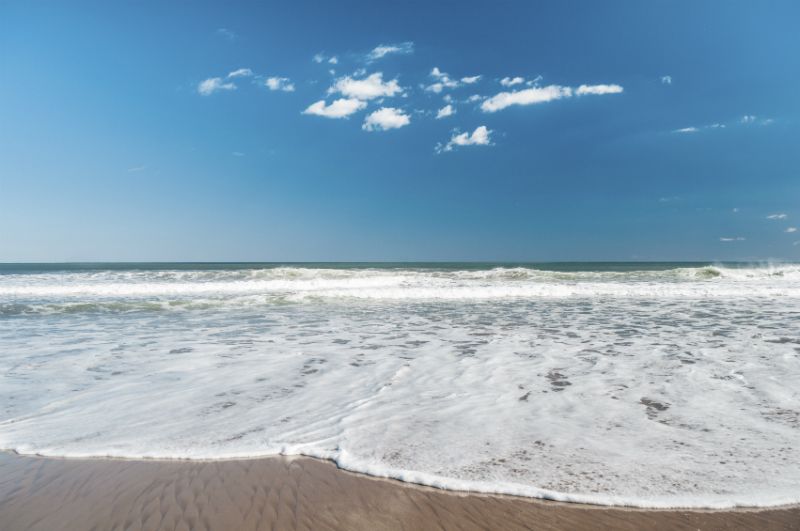 Calafell
If you like it picturesque, Calafell's for you. This is a slice of old Spain with a side helping of beach life. A traditional hillside Spanish town with intricate streets and stunning old buildings, Calafell is surrounded by spectacular scenery and has a pace of life to suit those in need of some serious relaxation. It's quiet and totally beautiful here. If you're looking for a picture postcard setting with a stunning beach and quaint restaurants and bars, Calafell has it all.
Costa Dorada package holidays put you right in the centre of your chosen resort. Whether you want pure and simple golden sands with clear blue water to while away the hours by, or you prefer some sight-seeing with your sunbathing, Costa Dorada package holidays can deliver a resort that's perfect for you.
Choose from exquisite old Spanish towns or acres of long flat sandy beach resorts to tailor make your ideal holiday experience. Why not hire a car or check out public transport to explore some of the resorts in the surrounding area? And don't miss out on a  day trip to Barcelona from your beach resort where you will get a piece of big city life, Spanish style.