Travelling Safely with Skin Conditions: Travel Tips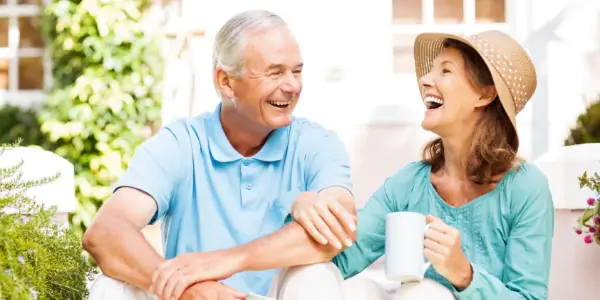 Skin conditions such as eczema, psoriasis and pruritis (itchy skin) can be challenging. If you are going away to an unfamiliar environment or different climate, your trip could bring on allergies, eczema, other irritants or situations that could flare up your skin condition.
But with the right precautions, there's no reason why you shouldn't enjoy your holidays as much as anyone else.
Here are some top tips on how to manage your skin condition when on holiday…
Our skin changes over time
As the years pass, our skin often becomes drier and more prone to irritation. The skin also becomes thinner with less elasticity, making it more susceptible to tearing and bruising after mild injuries.
With this in mind, it's a good idea to have a little first aid kit with you when out and about and always take a good moisturiser with you when on holiday.
Which moisturiser is best?
Everyone has their own preference when it comes to moisturisers and there are many options out there. The best moisturiser is often the one you are happiest to use, as moisturisers will vary. There's no merit in buying an intensive moisturiser that leaves your skin greasy if that isn't something you like or will apply regularly.
There is no need to buy expensive moisturisers either. Plenty of affordable moisturisers can be purchased over the counter (i.e. E45).
Flying with creams and liquids
If you are prescribed medicated creams and ointments, make sure you take a copy of your prescription with you. While there's a rule that liquids and creams of greater than 100ml in quantity are not permitted on planes, exceptions are made when it comes to essential medication.
Keep the creams/ointments in their original tubes and packaging, and make sure they have pharmacy labels on them that match the name and details on your prescription. It can also help to have a letter from your doctor stating what creams you use.
Ideally try to pack your creams into your checked-in luggage and just take what is necessary with you on the plane.
The effects of climate on your skin
Temperature, humidity, heating and air conditioning can all have an effect on your skin. Keeping well hydrated and wearing loose cotton clothing can be helpful.
Try to stick to your usual routine when using your creams and ointments but be mindful that you might need to moisturise your skin more than usual.
Staying safe in the sun
Regardless of whether you have a skin condition or not, it is important to protect your skin from the sun. Sunbathing or long walks in the sunshine are a big highlight of holidays, but it is also a time that our skin is at risk of sunburn.
Wearing a sun hat, keeping your skin covered and staying in the shade when possible will reduce the risk of sunburn.
Choosing a sun lotion that suits your skin is very important and it is worth trying a few out before you get to your holiday destination, to make sure your skin doesn't react to it.
Which sun lotion to use
There are two types of sun lotions out there:
Physical (blocks the ultraviolet (UV) rays)
Chemical (absorbs UV rays)
Those that work as a physical barrier to UV rays will reflect the sun's rays and these sun lotions are typically recommended for people with skin conditions. They tend to be less irritant than chemical sun lotions.
Choose a mineral based physical sunscreen, with a high sun protection factor (SPF) of at least SPF15 and apply it all over your skin half an hour before you go outside. Then reapply it every hour to two hours (depending on what activities you are doing, i.e. swimming will wash off the sun lotion, or if you're sweating a lot).
Keep an eye out for the signs of infection
Skin conditions can make you more prone to skin infections as the skin's ability to act as a protective barrier that keeps infections out of the body is compromised.
With this in mind it is important to be aware of the signs of skin infection. Look out for:
Painful skin
Redness
Warmth
Any oozing or discharge from the skin
A fever
You don't have to have all the symptoms above to have a skin infection. If you are worried at all about infection or changes in your skin, always speak to a healthcare professional whilst away.
Skin conditions and travel insurance
If you are travelling to Europe (excluding Norway, Iceland, Liechtenstein and Switzerland) make sure you get a Global Health Insurance Card (GHIC) or use a valid EHIC (European Health Insurance Card) to cover you for emergency medical treatment while you are away. 
However, it's important to remember that this free card is not a substitute for travel insurance and will not cover you for other things like repatriation, loss or theft of baggage, nor offer 24 hour medical assistance.
As with all medical conditions, it is important to let your insurers know if you have any skin problems, along with any other pre-existing medical condition(s) you may have. If you fail to do so, your policy will be invalid and any claim you make may be denied.
Please note: The materials in this post are in no way intended to replace the professional medical care, advice, diagnosis or treatment of a doctor. The article does not have answers to all problems. Answers to specific problems may not apply to everyone. If you notice medical symptoms or have questions on the topics raised in this article, please consult your doctor.