Travelling from the UK during COVID:
What you need to know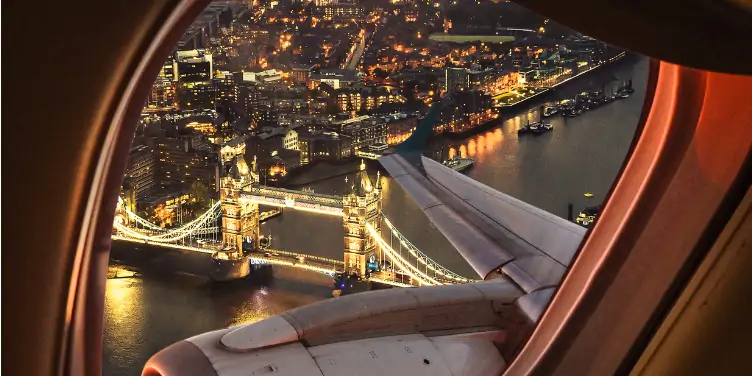 The coronavirus pandemic has changed the way we travel. Before you travel abroad, let's take a look at what you need to know before booking your next trip away.
For more details on travelling during the pandemic, visit our Help Centre for travel during COVID.
1. Check FCDO travel advice
The FCDO provides all of the latest important travel information to keep you safe when you go abroad. This includes COVID-19 guidance, travel warnings, entry requirements, as well as any safety and security issues.
You'll need to check your destination's guidance as they may still have entry restrictions in place. Requirements may include having to provide proof of a negative COVID-19 test, or quarantine on arrival, which could scupper holiday plans if you're only intending to stay for a week or two.
Your destination country may also only be allowing entry to travellers arriving for 'essential reasons', not tourism. So double-check you will be OK to fly before heading off.
2. Apply for GHIC card
When travelling in Europe, you'll need an EHIC or GHIC card to cover you for emergency medical treatment. Carrying a valid card is also a condition of your travel insurance policy with us.
The Global Health Insurance Card (GHIC) is the new replacement for the European Health Insurance Card (EHIC) post-Brexit. Find out more about the GHIC replacing the EHIC and what countries it covers.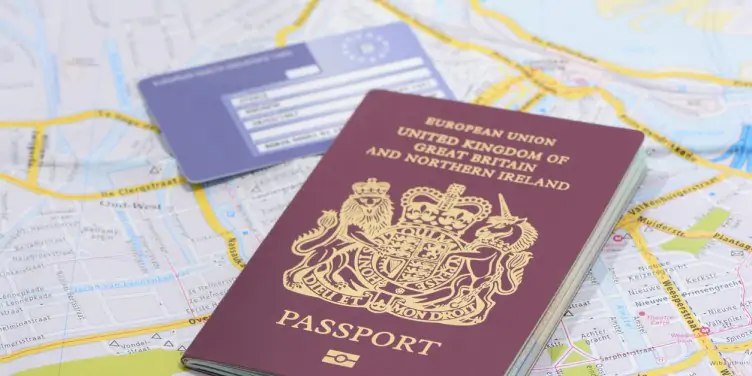 3. Check your passport is up to date
Some destinations, including the EU, require six-month validity left on your passport, so check your passport expiry date before booking your holiday. You can read the entry requirements for the country you are visiting on the FCDO website.
If you do not have enough time left on your passport, you will need to apply for a new one, which can take up to 10 weeks to process.
4. Visas and travel documents
The travel and health documents needed for your trip can vary depending on where you're visiting. This is why it is important to ready in advance and make sure you have everything you need before you travel. 
Travel Visas
Some countries such as the USA and Australia need you to apply for a visa or a form of travel authorisation before you travel. You can find out if you need a visa for your trip on the FCDO website.
Schengen Area Visa Waiver
The Schengen Area covers most of the EU (not Bulgaria, Croatia, Cyprus, Ireland and Romania) and also includes Norway, Iceland, Switzerland and Lichtenstein. 
From November 2023 all UK travellers entering Schengen countries will need to register for a visa waiver with the European Travel Information and Authorisation System (ETIAS) before making their trip.
There will be a €7 charge per person, but the authorisation document will cover unlimited trips to the area over three years. 
Means of Subsistence for Schengen Visa
When travelling to the Schengen Zone you may be asked to prove you have the funds to cover the duration of your stay. Some may even ask for proof of a valid return or onward ticket, or proof of your accommodation.
Each country will have their own specific rules for the amount of subsistence required, so check the entry requirements on the FCDO website.
Proof of COVID vaccination or negative test
You may need proof of your COVID-19 vaccination status, or a negative test to gain entry to some countries. Before travelling check entry requirements of the country you're visiting.
If your destination needs proof of your vaccination or a negative test result, download the NHS Covid Pass app. If you don't have access to the app, you can also request a paper version by calling 119.
Proof of vaccinations may differ in Scotland, Wales and Northern Ireland, so please check before you make any travel plans. 

5. Buy travel insurance
While it's not a legal requirement to have travel insurance to travel abroad, it is important to have.
Travel insurance covers you for any unforeseen things that could go wrong. Having to cancel your holiday, or needing emergency medical treatment abroad are the top reasons people claim on their travel insurance.
6. Returning to the UK
All testing and quarantine travel restrictions have been removed for the UK. So returning home from a holiday abroad is nice and easy – just like it used to be!