Travelling solo as a woman: travel tips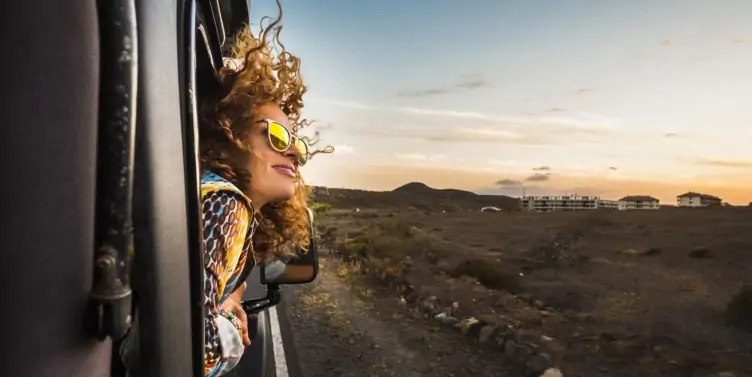 There's a general misconception that travelling solo is something to be suffered, typically because the traveller is without a partner. But choosing to travel alone as a female is becoming increasingly popular.
Travelling solo gives you the chance to meet like-minded people and enjoy new experiences that you simply don't get from travelling with others. Plus, going away on your own means that you can run your schedule to your own needs, decide exactly what you want to do, and not have to constantly compromise with others.
As a first time female solo traveller, you may want to go on an organised group trip or a cruise. These are popular ways of travelling alone but with a bit of guidance and company from other travellers.
But if the wanderluster in you craves a little more adventure, throw caution to the wind and plan your own trip.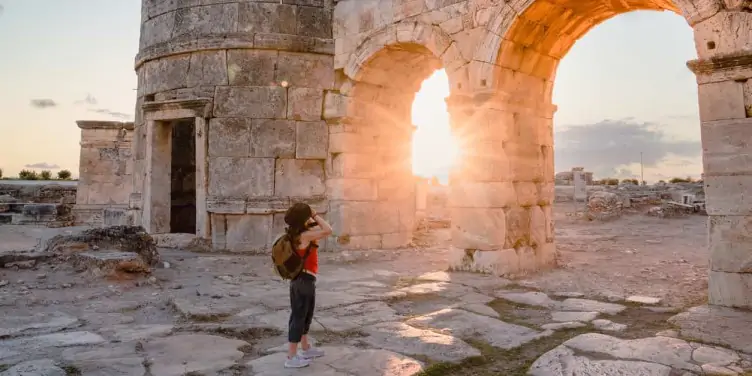 How to plan a solo trip
The success of your first solo trip will largely rely upon hours of research and good planning. 
Start off by choosing your destination – do you want to visit one area only, or explore a few different places? Expert tip: If this is your first solo trip, maybe pick somewhere you think you would feel most comfortable visiting. It could be somewhere not too far from home, or a country without language barriers.
Use sites like TripAdvisor to research your accommodation options. It's important to pick somewhere you feel most comfortable. A small family-run B&B with familiar faces may appeal to you, or perhaps you find safety in the hustle and bustle of a large hotel?
Arrange your airport-hotel transfer in advance. This can help to take the stress of having to find your way to your accommodation after your long journey, especially if it's late at night.
Expert tip: Join Facebook groups for female solo travellers for first hand advice and tips from experienced globetrotters. Groups like Girl Gone International run in cities worldwide and offer a fun, friendly community for women away from home.
If you're still not sure about going it totally alone, research going on a group tour. This allows you to travel independently but with the safety of a tour guide and a ready-made itinerary.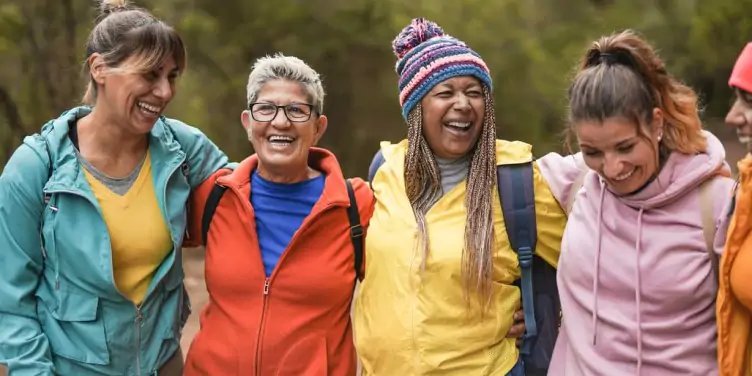 A feeling of safety
While few think anything of men going off on their own, the same opinion doesn't always apply to women.
A survey by online travel agency Tourlane found that nearly half of women considering a solo trip have not done so because of concerns about their safety and security. Whereas men didn't seem to share the same safety concerns with only 20% of men citing their personal safety as a barrier to taking a solo trip.
It's often thought that some parts of the world are safer for female travellers than others. While no destination is 100% safe, either with or without a companion, doing a little research will give you a good idea of the safer places to travel solo as a woman.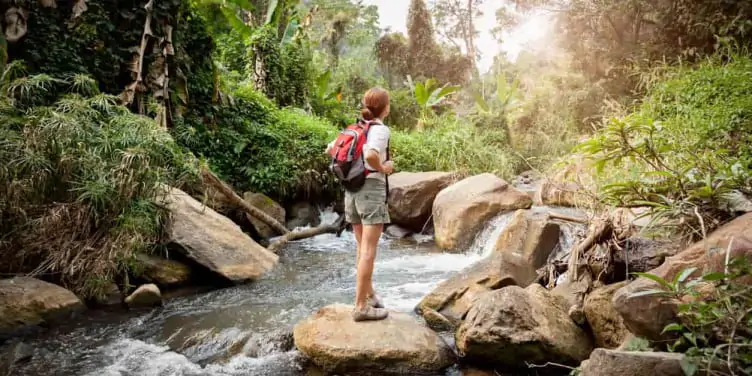 Solo travel safety tips for women
Rebecca Hall is a freelance travel writer and a Lonely Planet guidebook author based in Greece. Here are some of Rebecca's solo travel top tips:

Familiarise yourself with common tourist scams or petty crimes so that you can protect yourself and your belongings.
Avoid travelling with expensive jewellery, clothes or bags as this could make you a possible target for criminals. And make sure you have a sturdy cross-body bag that zips close, as pickpocketing can be rife in tourist hotspots.
Research the public transport system for your destination. Find out if it's safe to use after dark and what time it stops running.
Learn about the culture of your destination and be mindful of any local dress codes. It's important to dress appropriately so as to not to draw unwanted attention or disrespect locals.
As a woman travelling alone you may feel 'pestered' in some destinations – especially by British standards! For some cultures, it is unusual to see a woman travelling alone, so they're curious to know why it is. After a few solo trips, I found I was left alone completely or I attracted local company, such as elderly ladies, who wanted to cook for me!
Staying in all female dorms really helped me on my first few trips. I could spend time with one or two people, which gave me more confidence.
Using your common sense is really the best safety advice. As you would in any busy city, try not to drop your guard and trust your gut instinct if something doesn't feel right. Ask yourself: "would I do this at home?"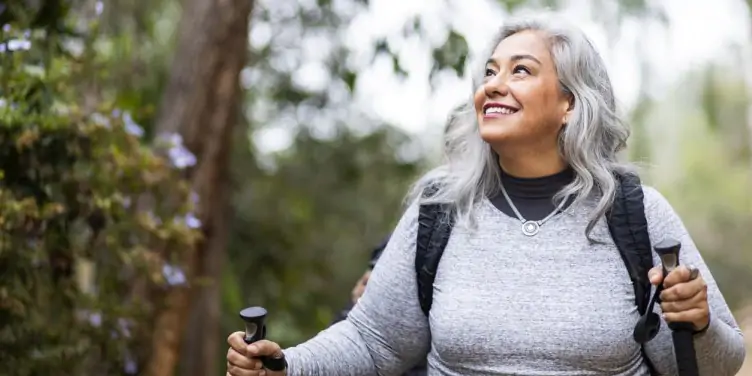 What to pack on a solo trip
Travel writer Rebecca Hall, recommends wearing

a cheap ring

on your wedding finger (whether you're married or not) as a way to stave off any unwanted advances or attention.

Pack a

battery powered charger

. This can come in handy to charge up your phone while out and about incase of an emergency.

Buy a

money belt

to wear around your waist, or a neck wallet. These tuck away under your clothes keeping your cash and cards out of view of pickpockets.

Travel door locks

are a popular choice for solo travellers staying in hostels, for extra security.

You may want to carry a

whistle or personal security alarm

so you can easily scare off anyone getting a little too close for comfort.

If you need to dress modestly, make sure you pack tops that cover your shoulders, and skirts that go past your knee. Avoid shorts, sleeveless or low cut tops, and tight-fitting clothes.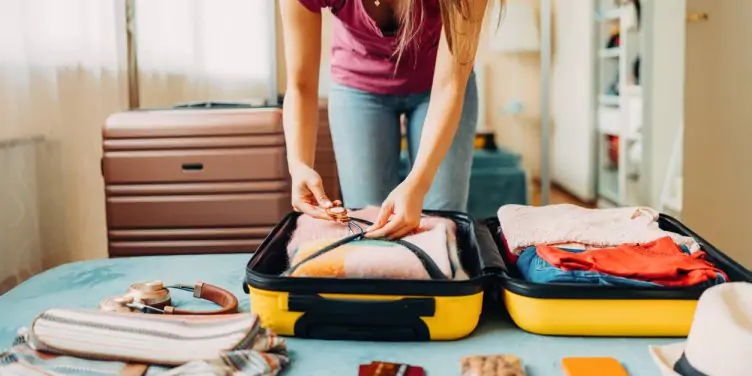 Are you ready to go solo?
Solo travel as a female can give you a great sense of accomplishment and independence, but it can take a lot of planning too. For one less thing to worry about, make sure you take out travel insurance so you know you're covered in case of the unexpected.
If you want to start your solo travel adventures with a cruise, find out which cruise lines are best for single travellers, and the different types of cruises available. Or if you want to explore further afield, take a look at our solo travel guide for the top cities in Australia and New Zealand.