Travelling with breast cancer
Staysure speaks to Grete Brauten-Smith ahead of Breast Cancer Awareness Month this October for advice about travelling with this condition.
Every year nearly 55,000 people are diagnosed with breast cancer in the UK – that's nearly one person every ten minutes. So to help those that are affected by this condition, thousands of people around the world get involved with Breast Cancer Awareness Month every October.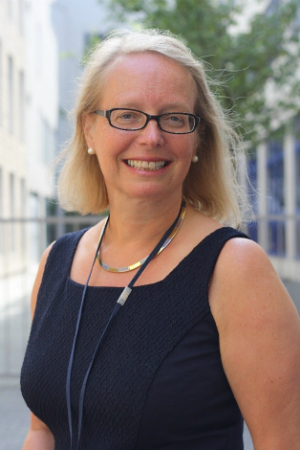 In the UK countless fundraising activities are organised, but one of the main events is "The Big Pink" on October 16, where supporters dress up in pink for the day to raise funds for the charity Breast Cancer Care. The organisation also raises awareness about the various ways people with the condition can get support.
Founded in 1973, Breast Cancer Care UK is a UK wide charity providing care, information and support to those affected by breast cancer.
So ahead of Breast Cancer Awareness Month we interviewed Grete Brauten-Smith, a Clinical Nurse Specialist for younger women at Breast Cancer Care, who worked as a breast cancer nurse specialist in the NHS for many years.
In her current role, which she has been doing for six years, she offers support and information to people affected by breast cancer. This involves working on the charity's Helpline and Ask the Nurse email service. She also writes publications used in the NHS, teaches and holds events to bring people affected by breast cancer together.
Speaking to Staysure, she explains what people with breast cancer should be aware of when travelling or booking holidays.
1. Can you give us any advice for people who have recently been diagnosed with breast cancer and are thinking about going on their first holiday with the condition?
It's worth discussing your plans with your medical team. This can be your breast care nurse, surgeon or the oncologist to check when it's a good time for you to go, to see if you can fit a holiday in with your treatment plan. Sometimes it's possible to fit in a short break between treatments if this is something you would like to do. Planning is important as you may feel more tired than normal and therefore need to pace yourself. However, going on holiday can be a great way to relax.
2. What precautions should people take before a holiday?
Tips before you go on holiday – think ahead:
Check with your medical specialist when it's a good time for you to travel. If you're having chemotherapy for your breast cancer you are prone to infections at certain times.
Having a letter with a summary of your medical history and treatment can be helpful if you need medical assistance.
Find out how to access the local medical services where you are staying so you know what to do if you become unwell while away.
If you are travelling abroad, the European Health Insurance Card (EHIC) will enable you to access state-provided emergency healthcare in European Economic Area (EEA) countries and Switzerland at a reduced cost, or sometimes for free. You can apply online and the form is free of charge. This card is not an alternative to travel insurance that can include cover for breast cancer.
If you are going abroad book a travel appointment with your practice nurse as soon as you start organising your trip. You shouldn't have live vaccines like measles, rubella, polio, BCG and yellow fever while you're having chemotherapy. It's safe to have these vaccines six months after your chemotherapy finishes.
If you have had lymph node surgery, take your time with packing and use light luggage so that you reduce the chance of developing lymphoedema. Try to reduce stress on your arm at risk by getting help with lifting and preparation for travel.
3. Are there any countries or climates that people with breast cancer should avoid travelling to?
Be realistic. Generally avoid countries that require live vaccines if you're having chemotherapy. You may want to avoid countries where the healthcare system is too limited or far away in case you get unwell. If you have recently had chemotherapy or radiotherapy be aware of the hot sun.
4. What are people most worried about when travelling with breast cancer?
Airport scanners
People who have had a mastectomy (removal of the breast) sometimes wear a prosthesis (an artificial breast form). Women can be worried about going through the airport scanner and feel anxious at the idea of someone noticing the prosthesis. You can tell the security staff that you are wearing a prosthesis before being scanned. Although this may be awkward or embarrassing, you're less likely to be searched than if you don't declare it. Airport security staff are trained to treat passengers respectfully. You can also carry a letter from your GP or breast specialist, confirming your situation.
Risk of blood clots
Taking the drug tamoxifen and having recently had surgery increase the risk of blood clots such as deep vein thrombosis (DVT). Some tips to help prevent blood clots while travelling include:
Rotate your feet and stretch your legs regularly by having short walks
Keep well hydrated with plenty of non-alcoholic drinks
Wear loose fitting, comfortable clothing
Get fitted with below the knee support socks from a reputable pharmacy if you are travelling long-haul
Lymphoedema
Many women worry about developing lymphoedema (swelling of the arm) after breast cancer surgery. Using insect repellent to prevent insect bites is important to reduce this risk. If you're travelling to a country where quick access to good quality healthcare is difficult, you may want to ask your GP for a course of antibiotics to take with you. If you develop signs of an infection in your 'at risk' arm or hand, you can then treat the infection as early as possible.
5. What tips can you offer people travelling with medication for breast cancer?
Bring enough medication to last your whole trip plus some extra in case of any delays. It's best to pack medication in your hand luggage in case any checked-in baggage is delayed or lost. Keep all drugs in their original packaging in case you need medical assistance so the team abroad know what medication you use.
6. Are there any activities that people with breast cancer should avoid?
You may be more tired than usual so pace yourself. Breast cancer treatments such as radiotherapy and chemotherapy can make skin more sensitive, so take care in the sun by covering your skin and wearing a hat. Use a sunscreen with a high sun protection factor (SPF) and avoid going out the hottest part of the day (11am–3pm).
7. Are there any tips for partners of people with breast cancer?
Be sensible and supportive. Your partner may feel tired and exhausted at times but may still want to do certain things they enjoy while they are away. Work out together what you both want to do and it's also essential to take time for yourself. You are probably both in need of a well-earned break.
8. In your opinion does having breast cancer stop people enjoying their holidays?
Going on holiday can be a great way to relax and unwind if you've had breast cancer. With a bit of extra care and planning you can have a great time.
9. Can you give us 5 Top Travel Tips for breast cancer?
Ensure you get the best travel insurance that works for you.
Plan your destination wisely
Talk through your travel plans with your medical team
Bring your medications
It's your holiday so try to relax and unwind to help recharge your batteries
For care, support and information from day one, call the Breast Cancer Care nurses free on 0808 800 6000 or visit www.breastcancercare.org.uk.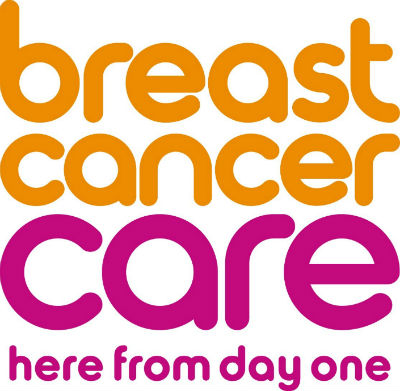 Breast Cancer Travel Insurance
Having breast cancer should not stop you enjoying your holidays. If you pass the medical screening and your doctor has declared you fit enough to travel, Staysure can consider you for travel insurance for breast cancer. Policies cover emergency medical treatment, repatriation and much more while you are away.
Apply for a quote online in a matter of minutes or talk to our travel insurance team on 0800 033 4902.