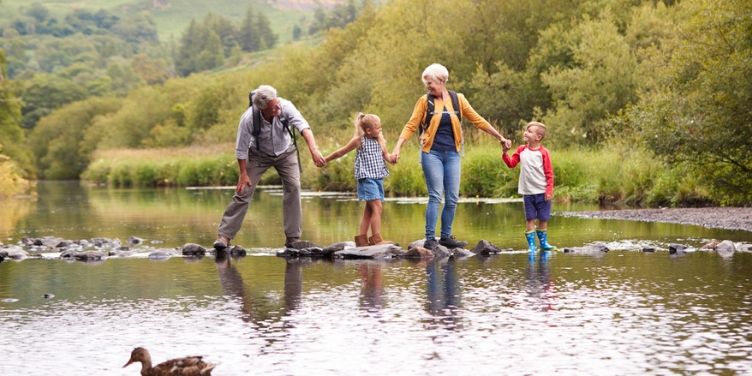 We all know walking is a great form of exercise, especially as we get older. But stepping out isn't only good for our bodies. Regular walking can be good for our mental health too, particularly if we walk in company and combine fitness with a good old chinwag.
If you're one of the many people who have already discovered the benefits of walking around your home patch, perhaps with a local group, it could be time to consider a walking holiday with a specialist tour operator. There are holidays to suit all ages and levels of fitness.
Spoilt for choice
Choose a group holiday and everything is done for you. I've enjoyed winter sun on a February trip to Madeira, following the legendary Levada Trails.
I've combined varied scenery with Roman history along the length of Hadrian's Wall. And I've discovered the extraordinary rock homes of Matera in Southern Italy. Tour operators to look out for include Ramblers Holidays, HF Holidays, and Explore.
But if you'd rather just walk with a partner or like-minded friend, several companies offer independent walking tours. Headwater Holidays and InnTravel will transport your luggage from one pre-booked lodging to another, while you enjoy the highlights of the trail. Plus, back-up is only a phone call away, should you need it!
If you only have a few days to spare, there are short break options all over the British Isles with different landscapes just waiting to be discovered on foot.
Booking your break
If you are new to walking holidays, ask yourself a few questions before you book and be realistic about your abilities.
Walk leaders can only go as fast as the slowest member of the group and you don't want to be the one who holds everybody else up. You may have trekked across Nepal in your younger days, but how fit you are now? If in doubt, do a few test walks in more challenging terrain before you book.
I have 'home counties' legs used to gentle hills rather than steep gradients. So, for my first sortie into the Lake District, I picked a short break with HF Holidays who offer a choice of daily walks, graded by ascent as well as length.
Like gentle walking in small groups? Ramblers Walking Holiday specialists, Adagio, offers small group holidays from the Shetland Islands to Spain and Switzerland.
Getting the gear
Without good footwear, your holiday will grind to a halt after the first walk. So, avoid wearing a brand new pair of boots on holiday. Wear them in first around the house and on a few test rambles. All-purpose walking trainers are usually fine for low-level rambling, but you'll appreciate a boot with ankle support on uneven surfaces.
Invest in some good socks too, with shaping and strategic padding to guard against blisters. But still keep blister plasters in your rucksack – you really can't be too well prepared!
If you haven't bought outdoor gear for a while, ask advice from the experts. You will be amazed at the lightweight but sturdy fabrics available today for boots, clothing and rucksacks.
I don't normally walk with walking poles round my local field tracks, but always take one on steeper trails. The Hadrian's Wall footpath crosses gently undulating farmland for much of the way, but we hit the craggy central section on a damp day and the support from my 'third leg' on rocky steps was invaluable.
If you need to wear reading glasses for maps, do pack a spare pair with your waterproof and sunglasses. Look after your eyes and feet, and the walk will look after itself!
Ready to plan your next adventure? Why not take a look at our top 50 most beautiful places in the UK.

If you're taking a holiday on foot, remember your travel insurance that covers walking activities.