Top 9 Best Wellness Retreats around the World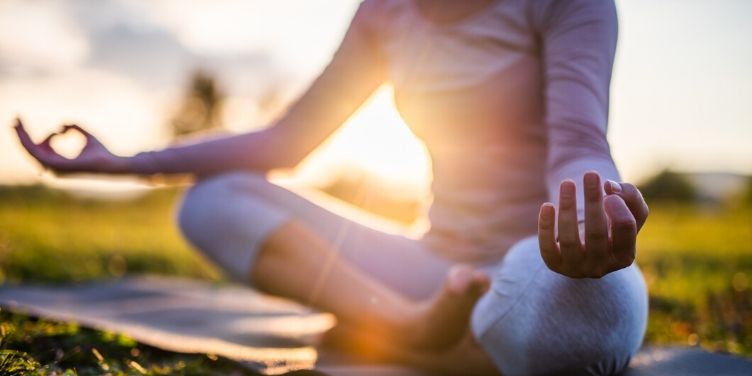 The destinations listed have been hand-picked by Caroline Sylger Jones, as an expert in wellness retreats.
Are you feeling inspired to go on a wellness holiday but aren't sure where to begin? Here are just a few of my favourite retreats to get you started.
A wellness holiday is a wonderful chance to pause and take a breath. To deal with health issues or simply rest and recharge. To plan to make changes in your life or to get creative.
Whatever your wellbeing goals, these breaks can help you return home full of zest and energy. Find your perfect retreat below…
1. For one-to-one attention
The Bespoke Retreat Company, Sussex
You are the only guest on these retreats, which can arranged on dates to suit you.
You can pick the accommodation you want – be that tree house, yurt, hotel or a luxurious seaside home on West Wittering beach. Activities range from guided meditations on the beach, horse riding, forest walks and massage, to creative art projects or just time to sleep deeply. The highlight is a session with your hostess Lynn Jackson.
Prices and more information can be found at www.bespoke-retreats.co.uk
2. For gentle cleansing
Middle Piccadilly, Dorset, UK
This affordable rural retreat near Sherborne is centred around a thatched cottage where retreat guests eat healthy vegetarian meals in a cosy kitchen.
With only five bedrooms, it's quiet even when full, and digital detoxing is encouraged. The signature retreat, 'Living Smart, Living Clean', can be booked for 4 – 10 days and features a varied menu from hearty homemade soups to healthily decadent desserts and treatments with intuitive therapists.
Prices and further information at www.middlepiccadilly.com
3. For business leadership
Being at the Cottage, Wales
These empowering solo retreats at a gorgeous rural cottage near Abergavenny are designed to help business leaders and entrepreneurs find new ways of thinking.
Led by coach Wilma Allan, they include private coaching alongside time out alone so you can chew over a problem, get help to make a big decision or just rejuvenate the way you approach your work. Choose a four day midweek 'Delve' retreat or a shorter 'Dabble' retreat over a weekend.
Prices and more information at www.beingatthecottage.com
4. For Ayurveda
The Clover Mill, Worcestershire, UK
At this beautifully restored 17th century mill in the Malvern Hills you can enjoy authentic Ayurveda treatments, daily yoga in a light-flooded studio and vitalising home-cooked organic meals.
Spring and autumn seasonal cleanses and specialist retreats on gut health, therapeutic knitting and mindfulness also run here on set dates. Accommodation is in stylish eco-lodges in the grounds, and you'll be cared for by attentive owner Julie Dent.
Prices and more information at www.theclovermill.com
5. For life change
Advivum Journeys in England, France and Hawaii
Executive life coach Tania Carrière offers immersive adventures for those who are ready to explore and improve their life.
Come prepared for deep work and deeper connections as you experience a beautifully curated sanctuary in Hawaii, England or France.
Your creative journey will help you to renew yourself, who you are and what you can accomplish. It's perfect for those that work too hard, living with a niggling feeling that there's more to life than that.
Prices and more information at www.advivumjourneys.ca/retreats
6. For art therapy
Artful Retreats, Crete
On this creative retreat, with engaging Cretian art therapist Penelope Orfanoudaki, you'll make art to help you be in the present moment, express yourself and change in whatever way you might need.
Experience your creativity free of judgment while you enjoy relaxing in two gorgeous villas on Penelope's private olive grove estate, a 10 minute walk from the heritage village of Gavalochori. Expect organic Mediterranean meals with wine and visits to local artists.
Prices and more information at www.artfulretreats.com
7. For gentle yoga and wellbeing
Little French Retreat, France
Owned and run by accomplished Sivananda yoga teacher Tamsin Chubb, this is a comfortable stone farmhouse in a tiny medieval hamlet in the Lot-et-Garonne.
Come for retreats dedicated to beginners' yoga, seasonal ayurvedic cleansing, women's rest or walking.
The retreat mixes restorative Sivananda yoga practice (accessible to anyone with a few months' yoga practice), tasty vegetarian meals inspired by Ayurveda principles like tofu coconut masala, and meditative walking through the surrounding vineyards and oak woodland.
Prices and further information at www.littlefrenchretreat.com
8. For dynamic yoga and adventure
Reclaim Your Self, Japan
This marvellous, dual-location yoga retreat in the Chūbu and Nagano regions of Japan mixes transformational dynamic yoga led by top London teacher Adam Hosler with beautiful hikes through forests peppered with ancient temples.
There are also soaks in onsen (hot spring baths), Zen meditations with a local priest, shinrin-yoku (forest bathing) and Japanese-style vegetarian meals.
Information and prices at www.reclaimyourself.co.uk
9. For wellbeing in the wild
Ulpotha, Sri Lanka
This admirable organic farm is circled by the Galgiriyawa mountains where monks still live in remote temples and caves.
It's a wonderfully tranquil place for a one or two week yoga holiday with a changing rosta of international teachers. This is for those who crave to get back to nature.
Where else can you sleep in huts in a jungle strewn with tropical flowers, teeming with monkeys and birds?
Prices and more information at www.ulpotha.com