10 Essential Experiences in Normandy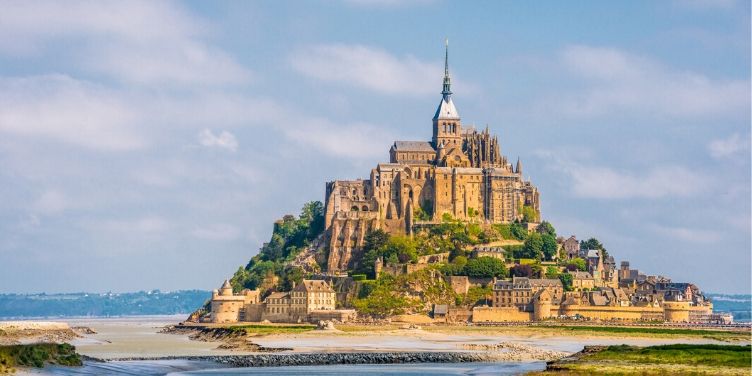 I never need an excuse to pop across the Channel and enjoy the glorious coastline, atmospheric heritage towns, and wonderful fresh produce of Normandy's five départements or counties.
But 2020 will provide even more good reasons to make the trip, with so many sights to explore.
Here are my suggestions to experience the best of Normandy.
1. Help the planet with sustainable ferry travel
From May onwards, Brittany Ferries will be operating their new LNG-powered cruise ferry, Honfleur, from Portsmouth to Caen/Ouistreham.
Carrying up to 1,680 passengers and boasting 261 cabins, it will be the greenest ship regularly operating on the English Channel. A relaxing journey to get you there, and better for the planet too.
2. Enjoy Impressionist art
Monet's garden at Giverny is world-famous, but you can walk in the footsteps of the Impressionist painters along the Seine Valley too, and on Normandy's Alabaster coast around Dieppe and Etretat.
The 2020 Normandy Impressionist Festival runs from 3 April to 6 September and features over 450 events including 20 Impressionist exhibitions and 30 contemporary art exhibitions throughout the region.
3. Cycle beside the Seine
A brand new 430km cycle route, La Seine à Vélo opens in 2020, linking Paris to Le Havre and Deauville and passing through Giverny, Rouen and Honfleur. It's suitable for all ages and abilities, so ask at local tourist offices about bike hire.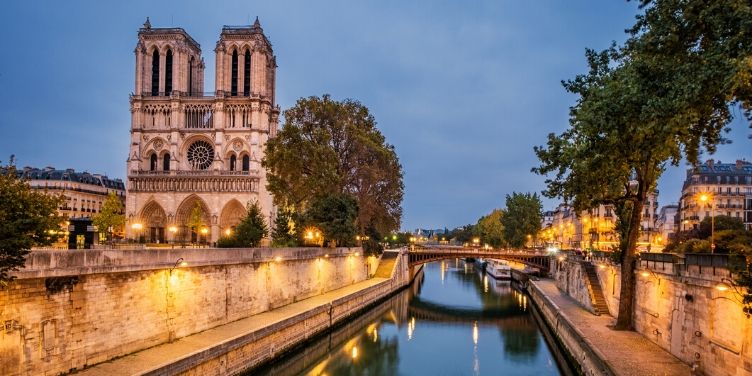 4. Pay your respects at the British Normandy Memorial
Designed by Liam O'Connor, the award-winning architect behind the Bomber Command Memorial in London, this new site at Ver-sur-Mer overlooks Gold Beach.
It will be the first memorial to honour the 22,000 soldiers, sailors, marines and airmen who died fighting under British command in 1940 on D-Day and in the Battle of Normandy.
The memorial will be open to the public on 5 September 2020. For more information visit www.normandymemorialtrust.org
5. See Rouen with a touch of Monet
Rouen's 31-metre high Panorama XXL is the only one of its kind in France and from May onwards, will be showcasing German artist Yadegar Aisisi's latest 360° masterpiece featuring Rouen Cathedral, Monet and Impressionism.
Head out after dark to see two free 12-minute lightshows projected onto the façade of Notre Dame Cathedral. Timings can be found at www.rouentourisme.com
6. Walk the bay of Mont Saint Michel
Most visited monument outside of Paris, Mont Saint Michel is spectacular from any angle but especially when viewed from the ocean floor.
Tides can race in over the sandbanks so never be tempted to go it alone. Guided walks operate all year round at low tide and offer a unique low-level view.
7. Meet Normandy's beautiful horses
The Haras du Pin is one of the most impressive regional branches of France's network of national stud farms, started under Louis XIV to breed warhorses and now specialising in bloodstock and local breeds.
Open for guided tours throughout the year, this 'Versailles of the Horse' will again be staging family-friendly shows of classical riding and show jumping on Le Pin Thursdays, from June through to September.
8. Go on the trail of William the Conqueror
School history lessons come to life in the territory once ruled by William, Duke of Normandy.
See his burial place and ducal castle in Caen, his birthplace at Falaise castle, and the story of the Norman invasion of England in the Bayeux museum.
9. Meet the cheese and cider producers
A pottery bowl, une bolée, is the traditional vessel for quaffing delicious Normandy cider.
Follow the Route du Cidre through Cambremer and Beauvron-en-Auge to meet producers of cider, pommeau aperitif, Calvados liqueur and fresh farm apple juice.
You can also visit producers of Normandy's four iconic cheeses – Camembert, Pont l'Evêque, Livarot and heart-shaped Neufchâtel.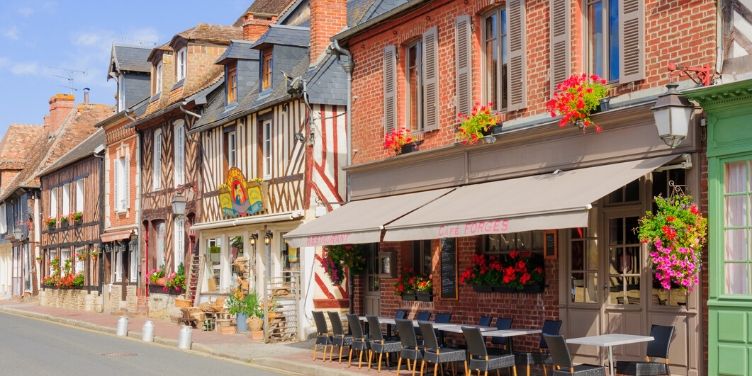 10. Tour picture-postcard villages
Five Normandy villages carry the coveted Plus Beaux Villages de France label.
Don't miss the historic harbour at Barfleur on the eastern tip of the Manche peninsula; the half-timbered houses of Beuvron-en-Auge in Calvados and Le Bec-Hellouin in Eure; and the pretty market place of Lyons-La-Forêt, also in Eure.
Saint-Céneri-le-Gérei nestles in a valley in the south of the Orne and, latest elite recruit Veules-les-Roses is a gem on the coast of Seine-Maritime.
Don't forget
Make sure you have your travel insurance for France, so you can relax on your travels with the peace of mind that should something unexpected crop up, you have the support to get you back on your feet.