A romantic mini-break to Kos Town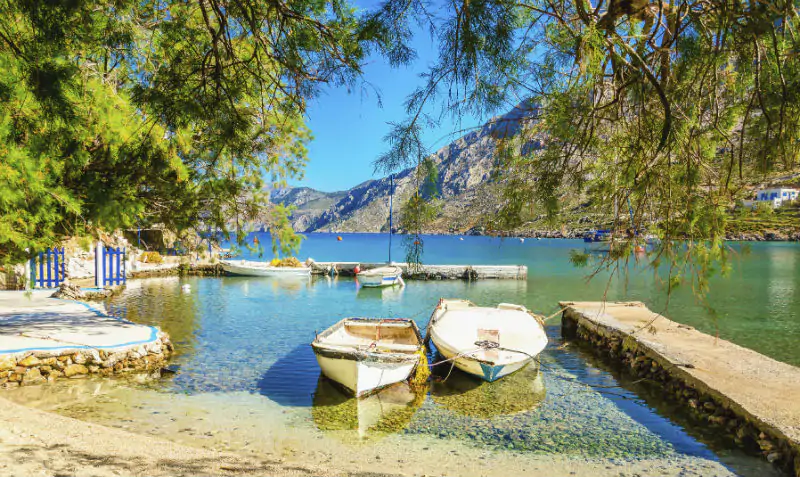 Kos Town enchantingly blends all the ingredients of a romantic escape. History and heritage tumble through the town, the architecture and ruins providing the perfect start to a Greek mini-adventure. Just steps away from the medieval roots you'll find an impressive mix of quiet beaches and waterfront restaurants, complemented by a strip of bars and a series of idyllic day trips. There's a little of everything, ensuring you're always entertained, whilst surrounded by Kos's stunning scenery.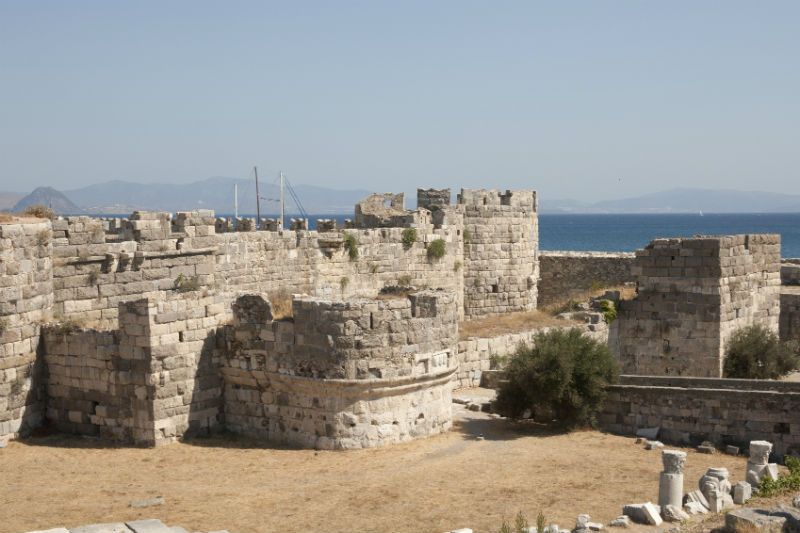 History and Heritage in Kos Town
A Kos Town break takes you effortlessly into the relics of history, with the leftovers of Roman, Ottoman, and Italian rule on display. Built by the 15th century Knights Templar, and standing in an evocative state of ruin, the Castle of Neratzia (also known as Kos Town Castle) provides an introduction to the island's history and charming views out across the harbour. Just beside the castle entrance is Hippocrates Plane Tree, said to be the oldest tree in Europe and the place that Hippocrates taught his students.
After this iconic photo stop, it's just a five minute taxi ride to the archaeological ruins of the Asklepieion, full of stunning Greek columns and beautiful mosaics. Wander a little further to find the Roman Odeum, an 18 century old theatre that seems to come directly from a historical film. Despite their impressive and famous Roman facades, these are places to find peace and tranquillity on your Kos Town break, the ruins hidden amongst a grove of pine and cypress trees.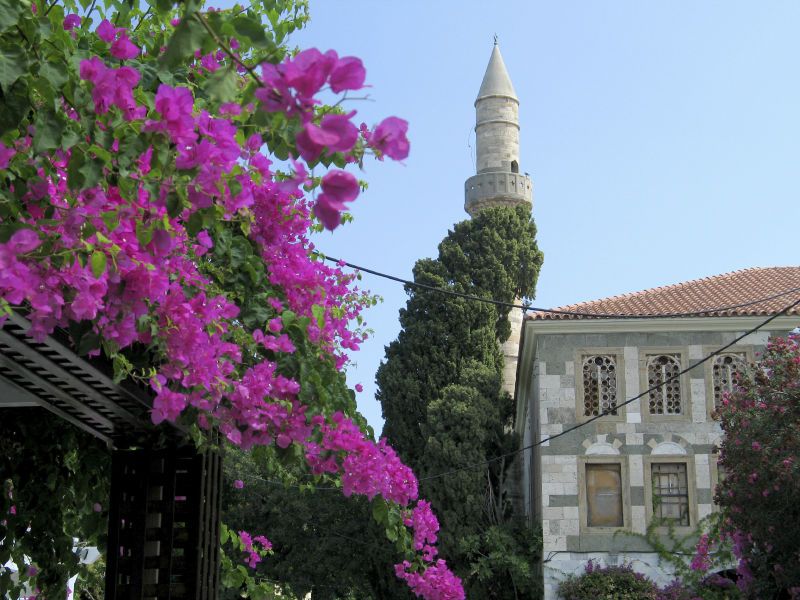 Strolling Through Kos Town
A Kos Town break encourages you to explore a maze of whitewashed streets passing cute boutique shops and original Hellenic architecture. While the harbour front streets are justifiably busy, you don't need to walk far to be immersed in your own piece of traditional Greece. The compact old town always adds a little charm to the day, whether you're out exploring or simply returning to the hotel. Dip into the Farmers' Market for vibrant streaks of colour then admire the silence in Kos Town Cathedral. Marvel at the Roman-styled mansion of Casa Romana, its towering stone archways and 36 rooms dating to the 3rd century. Then rest your legs at any of the al fresco terraces on Eleftherias Square, the cosy meeting point for both the town and the island.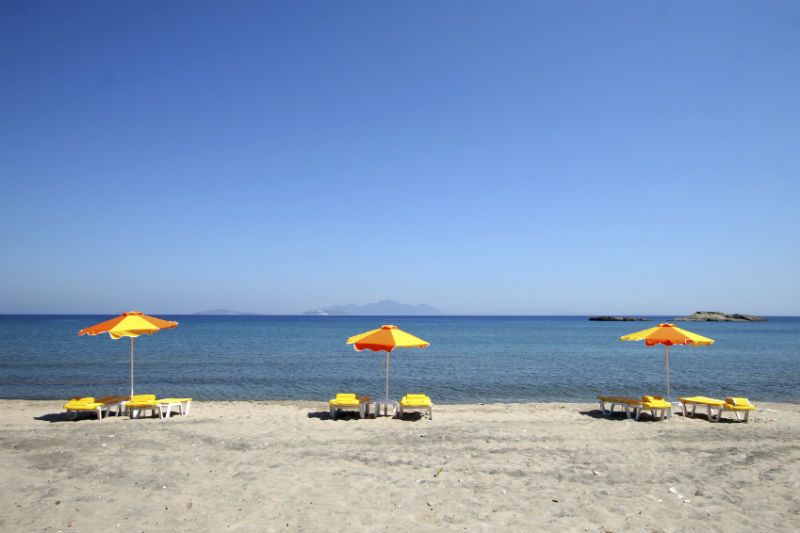 Beaches for your Holiday to Kos
Zouroudi Beach has an iconic backdrop, medieval castle walls hanging above the mix of sand and pebbles. This central beach is surrounded by cafes and restaurants and there's always a lively atmosphere. Cross the harbour and there's a larger strip of sand, one with an equally radiant mix of waterfront tavernas. For something a little more secluded on a Kos Town break, it's a 20-minute walk to the picturesque cove of Psalidi and its shingly shore. Lambi Beach is another walkable option and an idyllic spot for lingering sunsets with a drink in hand.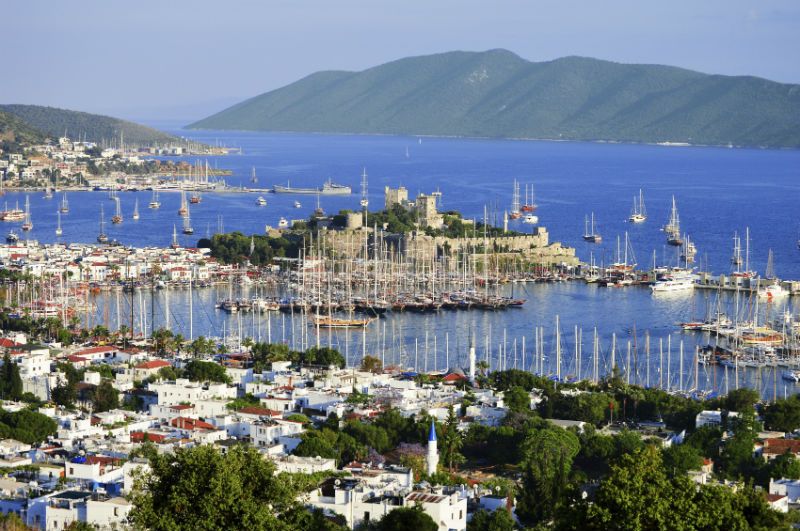 Unusual Day Trips from Kos Town
With an escape to Kos Town you can visit two countries in one. Turkey glistens across the water and it's just 20 minutes by ferry to Bodrum, where you're welcomed by a carefully restored 14th century Ottoman castle. This quaint coastal destination has a similar appeal to Kos Town, with antiquated streets of boutiques winding down to lively beaches and idiosyncratic archaeological finds. Return ferry journeys cost €50 – 60 and there's a certain novelty to comparing the two sides of the water. Staying on the island, a holiday to Kos can also incorporate serene and secluded beaches. There's over 100 miles of azure coast to explore here. Consider the eight mile journey out to sandy Tigaki, a broad beach that slopes into crystal shallow waters. Or a day trip to the softly exotic white sand of Mastichari Beach. An hour from Kos Town, precipitous green cliffs offer a veil above Kamarai Beach, another option for intimate romantic escapism.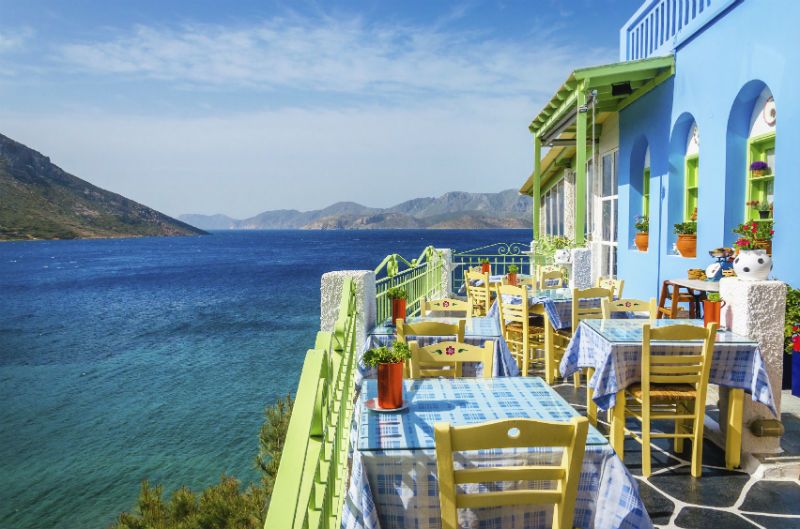 Romantic Dining in Kos Town
A walkway of indulgence provides the evening entertainment, bars and restaurants curving beneath medieval ruins and through the old streets. A series of tavernas offer an intimate and authentic atmosphere, where you can get lost in a corner or dine with a waterfront view. Try Hamam Bar, a repurposed Turkish steam bath with comfy sofas and a relaxed vibe. Go small and local at Something Else, a cosy option on a romantic holiday to Kos. Or treat yourselves to fresh lobster and sweet baklava at the restaurants that line the harbour front. Overlooking Hippocrates plane tree is the candlelit balcony of Platanos Restaurant, where live Latin and Greek music elevates the experience for a final night treat.