15 of the most beautiful places to visit in Scotland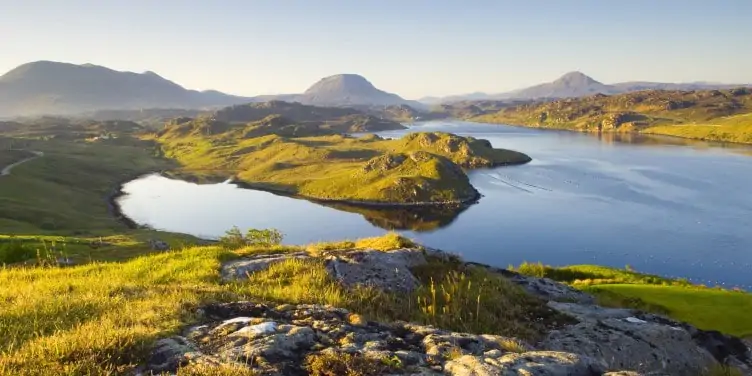 Scotland is undoubtedly one of the most beautiful places in the world to visit.
Don't believe us? Keep on scrolling.
The rugged mountains, serene lochs, ancient castles, and picturesque villages capture the imaginations of visitors from all over the world. For all that this country has to offer, we've managed to whittle down our top 15 prettiest places in Scotland for the best views.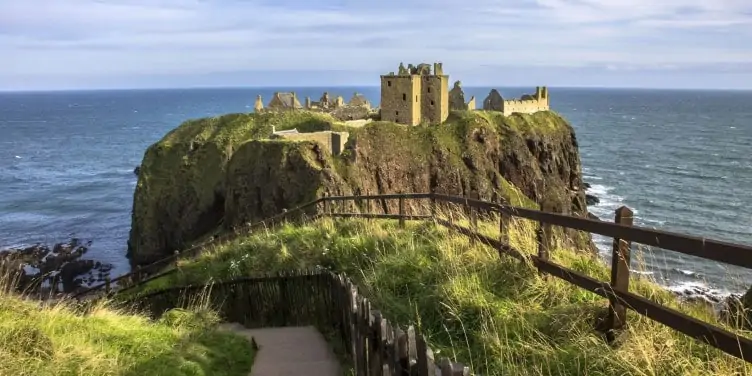 1. Dunnottar Castle, Stonehaven
Set upon the rocky headland on the east coast of Scotland, Dunnottar Castle offers dramatic views and stories aplenty from its past. We'll leave that for you to find out though.
---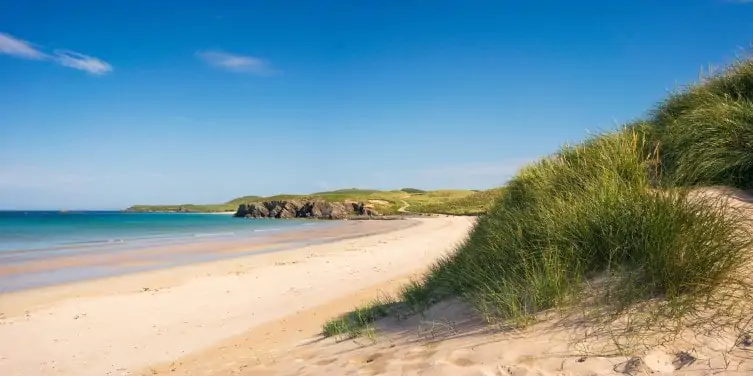 2. Balnakeil Beach, near Durness
If you're looking for a quiet stroll, head over to Balnakeil Beach in the very north of Scotland. The unspoilt coastline is known for its spectacular sunsets, so don't forget to bring your camera.
---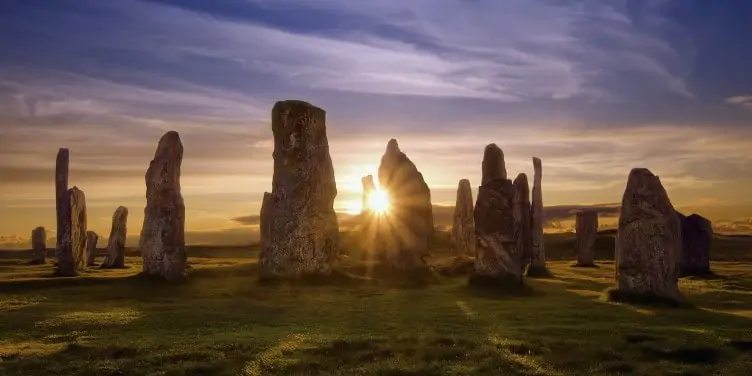 3. Calanais Standing Stones, Isle of Lewis
The Callanish Stones are over 5,000 years old! Located on the Isle of Lewis, the Neolithic monument is a must-visit for history lovers looking to share the footsteps of our ancestors. More modern-day facilities include parking, a cafe, gift shop and wifi.
---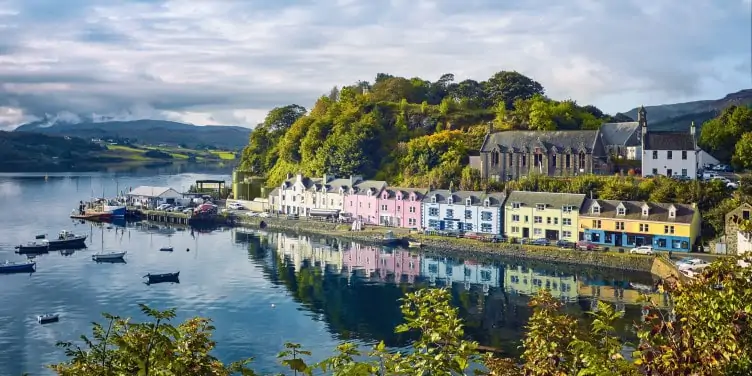 4. Portree, Isle of Skye
The pretty village of Portree has something for everyone: stunning walks, boat trips, restaurants and even a cinema. The Aros Centre (Portree's flagship attraction) runs regular theatre, concerts and film screenings.
---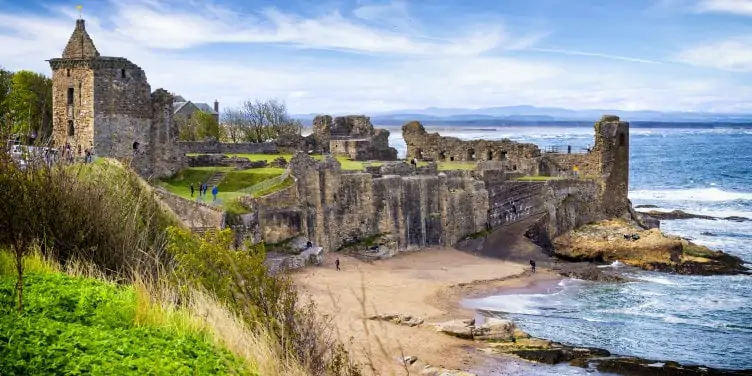 5. St Andrews, Fife
Famously known for its golfing heritage, St Andrews boasts plenty of things to see and do even if golf isn't your thing. The seaside town has a cathedral, aquarium and even a spy mission treasure trail – perfect for exploring the town with kids.
---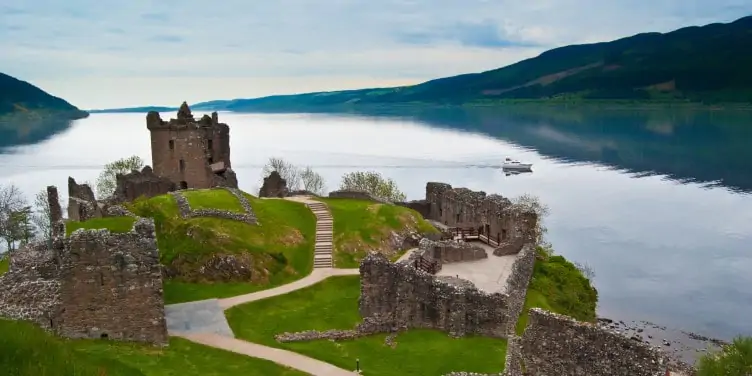 6. Loch Ness
No visit to Scotland is complete without searching for Nessie at Loch Ness. Book yourself onto one of the many tours and cruises to explore one of the most beautiful places in Scotland. Even if you don't find Nessie, a visit to Urquhart Castle will make the trip worthwhile.
---
7. Fairy Pools, Isle of Skye
The Fairy Pools on the Isle of Skye is scattered with beautiful rock pools and waterfalls cascading from the Cuillin Mountains. There's a 2.4km trail to follow where you can take in some of the best views in Scotland along the way.
---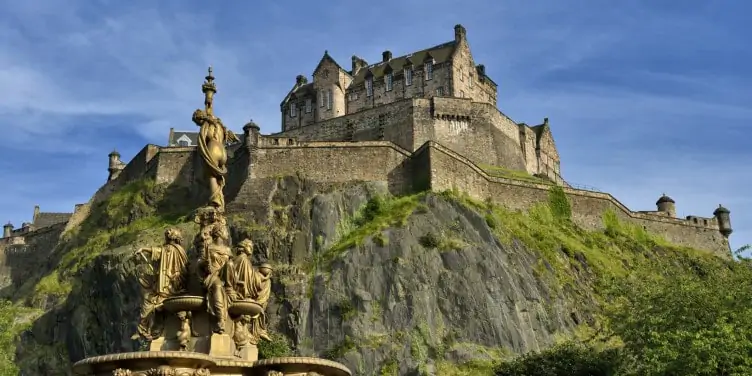 8. Edinburgh Castle, Edinburgh
Overlooking the heart of the capital, Edinburgh Castle sits on Castle Rock, a volcanic plug that has been occupied by humans since the iron age! The castle is open daily with plenty of exhibits and tours to take advantage of – and don't miss out on seeing the one o'clock gun in action, which is fired at 1pm every day, with the exception of Sundays!
---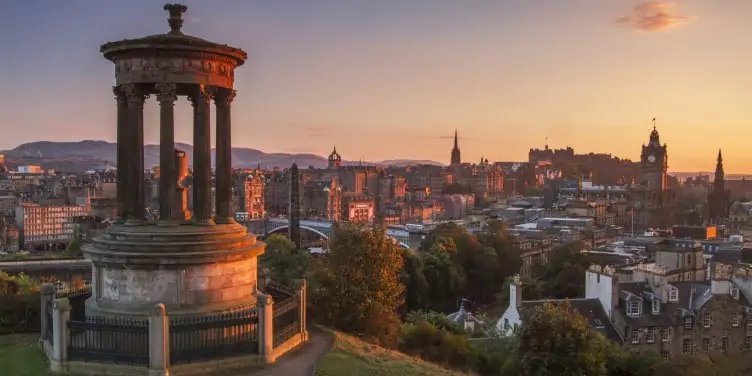 9. Calton Hill, Edinburgh
Round off your visit to the capital with a trip to Calton Hill. The UNESCO World Heritage Site is famous for its collection of historic monuments including the Nelson Monument and the National Monument to name a few.
---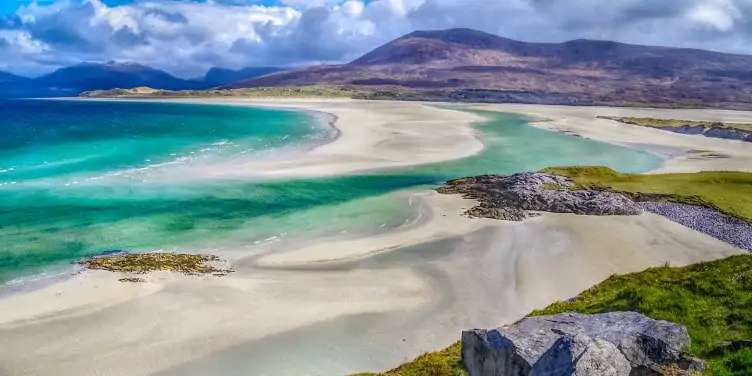 10. Luskentyre Beach, Isle of Harris
Luskentyre Beach shares all the features you'd expect from the Caribbean, apart from the tropical climate. Its turquoise waters and expansive sandy beach make it one of the prettiest places in Scotland. It'll be no surprise it's been named as one of the UK's best beaches in the TripAdvisor Travellers' Choice Awards.
---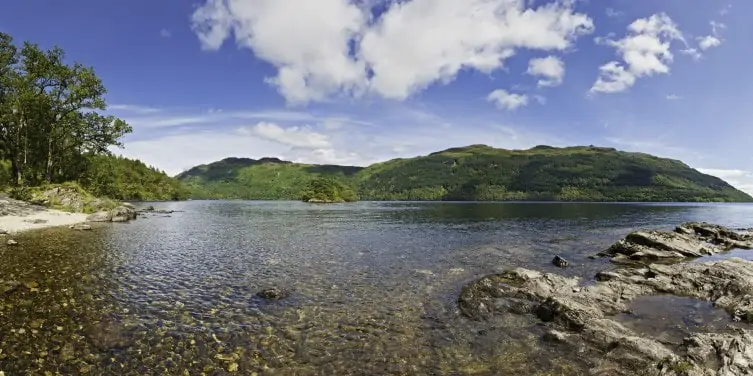 11. Loch Lomond, West Dunbartonshire
Loch Lomond is the largest lake in the UK by surface area, so you won't be short of fantastic views along the shoreline. There are loads of ways to explore the loch, so if you're a hiker, biker or sit back in a boat-er, there's something to suit everyone on a day trip out.
---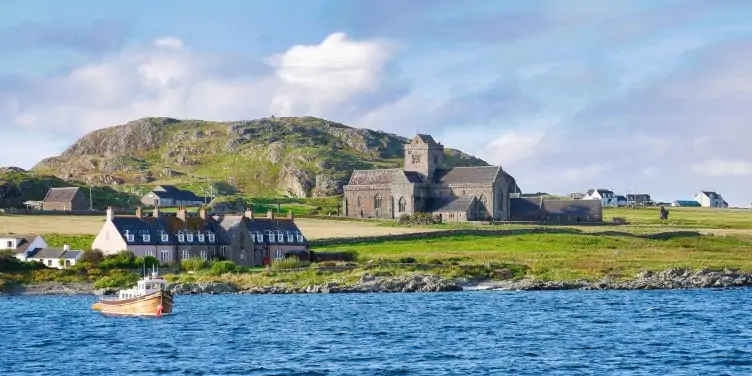 12. Isle of Iona, West Scotland
If you're looking to escape the stresses of everyday life, the Isle of Iona makes the perfect retreat. The tiny island only has around 120 residents, but there's no shortage of things to do when you're there. Our must-sees include a visit to Iona Abbey and wildlife spotting for otters and seals near Martyr's Bay.
---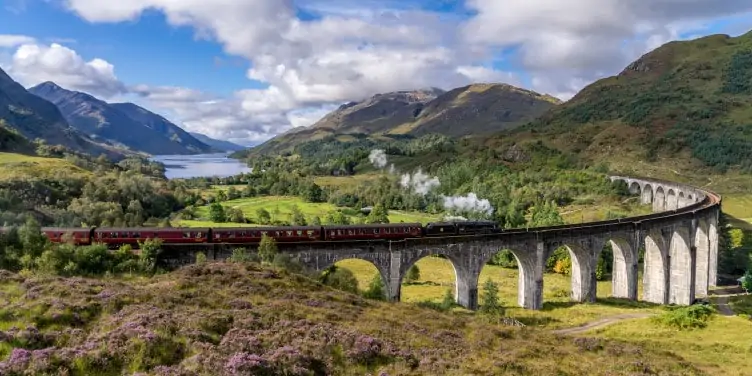 13. Glenfinnan Railway Viaduct, Inverness-shire
For the Harry Potter fan or train enthusiast, Glenfinnan Viaduct should top your list of places to visit. The Jacobite steam train runs on this track to Fort William and Mallaig during the summer months. The 21-arched viaduct became known worldwide for its appearance in the Harry Potter films. Board the train at Fort William for the ride across the viaduct for some of the best views in Scotland
---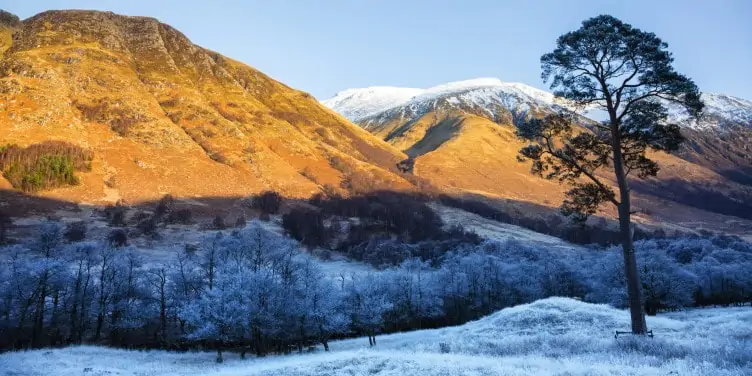 14. Glen Nevis Valley, Scottish Highlands
Considered as one of the best examples of a glaciated valley in Scotland, Glen Nevis offers breathtaking views throughout. Walking routes will take you past enchanting waterfalls and rock pools, thanks to the River Nevis flowing through the glen.
Eager walkers can even take a trip up its neighbour, Ben Nevis!
---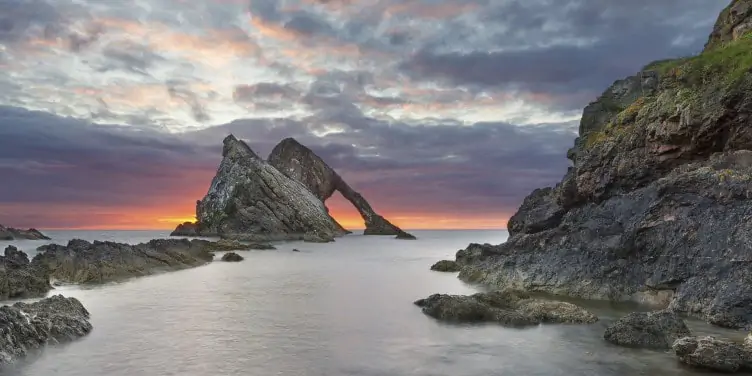 15. Bow Fiddle Rock, Portknockie
The iconic Bow Fiddle Rock was formed millions of years ago when two ancient continents collided with one another.
If you visit during certain weeks in May and August, you may be lucky enough to catch a picture-perfect sunrise through the arch of the rock.
---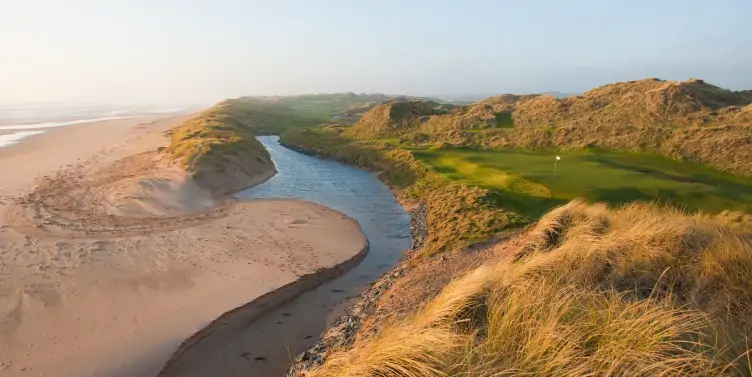 The best golfing views in Scotland
Looking for the ultimate golfing experience? Look no further than the picturesque landscapes of Scotland! With its rolling green hills, rugged coastlines and stunning panoramas, golfing is a great way to explore the best views that Scotland has to offer.

Scotland boasts over 550 incredible golf courses, including legendary ones like St Andrews, Turnberry, Royal Dornoch, and Trump International. Each course has a unique character. Imagine teeing off amidst ancient castles, overlooking pristine lochs, and feeling the refreshing sea breeze on your face.
So, whether you're a seasoned pro or an enthusiastic beginner, Scotland beckons you to experience golfing heaven. Pack your clubs, embrace the challenge, and immerse yourself in the beauty that awaits you. Scotland truly is the best place to play golf, with its stunning views that will take your breath away at every swing.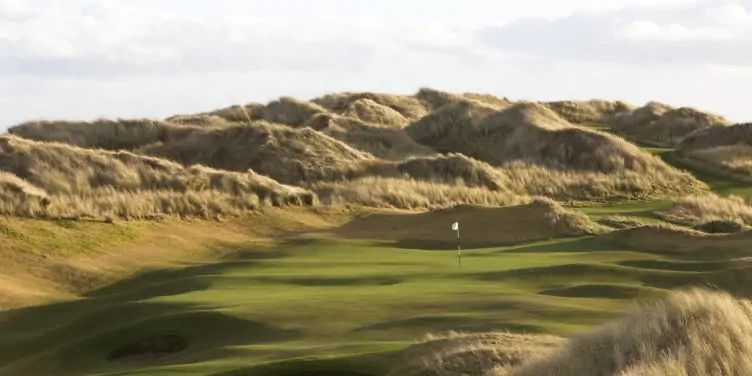 Staysure PGA Seniors Championship at Trump International
Walking in the footsteps of legends while soaking in the stunning Aberdeenshire coastal vistas on the greens of Trump International is a pilgrimage every golfer should make.
See the action unfold at the flagship event of the Legends Tour. The Staysure PGA Seniors Championship is taking place at Trump International in Aberdeenshire between 23 – 27 August 2023.
---
Ready for your next adventure?
Before setting off on your trip to Scotland or anywhere else in the UK, remember to take UK travel insurance if you have two or more nights of pre-paid accommodation. That way you'll be covered if you have to cancel your trip, or cut it short.
If you've already checked Scotland off your list, have a look at the prettiest  places to visit in England, Ireland and Wales too.