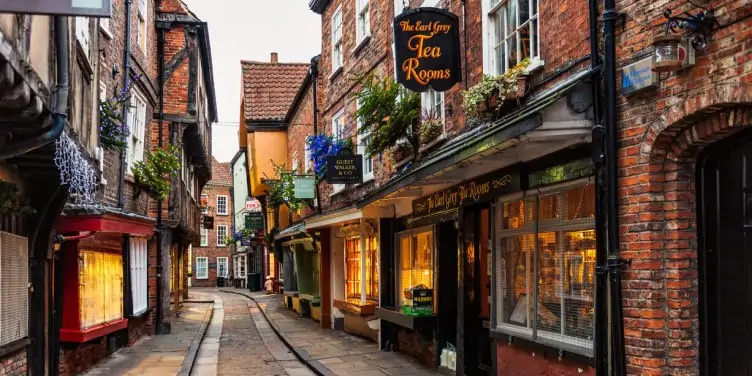 If you're looking for holiday inspiration this year, exploring a new UK city is a great alternative to going abroad.
You'll find history, culture, museums, restaurants and shops on your doorstep, as well as superb options for biking, walking and spending time in nature.
Read on to see which top 11 UK cities we think you should visit for a short break.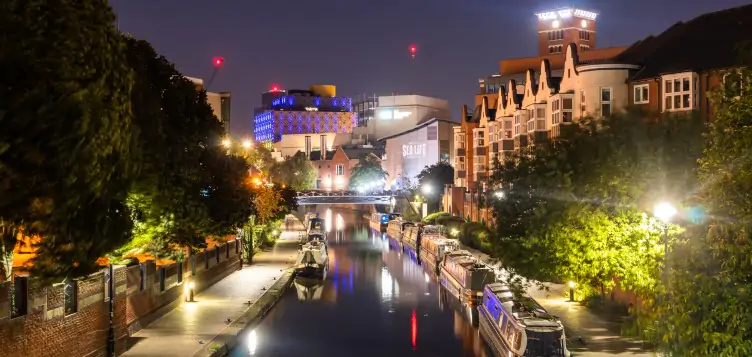 1. Birmingham
Historic, multicultural Birmingham is an excellent choice for a UK city break.
The city's Heritage Trail takes you on foot to the most interesting places: Victoria Square, Edwardian Bennett's Hill, and the site of the original Bull Ring.
Pay a visit to the historic Jewellery Quarter too for a spot of window shopping. The area employed around 30,000 people in its heyday.
The huge network of canals and waterways are perfect for walking and biking, and you'll find plenty of cafes and pubs along the towpaths. 
And when you're feeling peckish, grab yourself a top-notch curry in one of the many authentic Indian restaurants, some of which have been around since the seventies. 
Or if you're a fan of Chinese, Korean, or Thai food, be sure to stop by Birmingham's colourful Chinatown.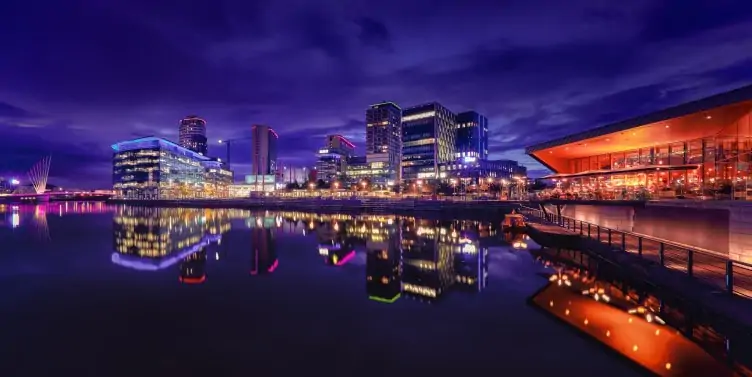 2. Manchester
Home to Britain's first modern railway, the Ship Canal, and grand Victorian buildings, Manchester is a top destination for architecture and history fans.
Getting around is easy as most places of interest can be reached by jumping on and off the tram that runs through Greater Manchester.
Discover everything there is to know about the city's history at the Manchester Museum, Imperial War Museum North, and Science and Industry Museum.
Also worth a visit is the 154-acre RHS garden at Worsley New Hall for all keen horticulturists. It opened in May 2021 and became the fifth RHS national garden. 
Don't leave without attending a concert by Manchester's historic symphony orchestra, the Hallé, at Bridgewater Hall – a very special experience.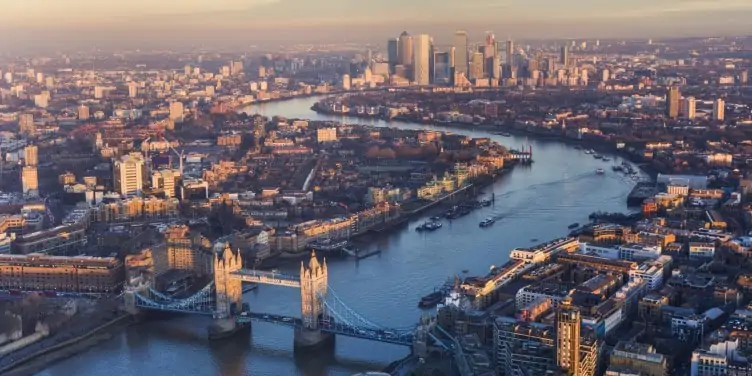 3. London
With two thousand years of history, world-class museums, shops, and restaurants, London is one of the best city break destinations in the UK, if not the world.
From Big Ben to Buckingham Palace, the capital has many magnificent landmarks — the best ways to see them are from an open-top, hop-on-hop-off bus, or sailing down the Thames on a cruise.
The Royal Parks, full of statues, monuments and landscaped gardens, offer an insight into London's history and have lovely cafes.
For a midday treat, book yourself in for afternoon tea at Claridge's, the Savoy or the Ritz. It's another London experience not to be missed.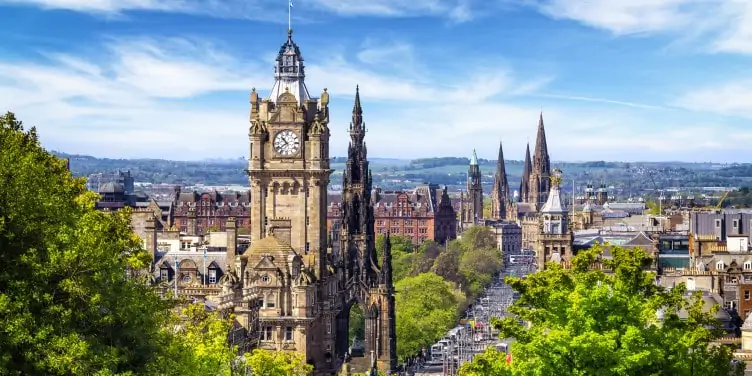 4. Edinburgh
Full of ancient history and folklore, Edinburgh has plenty to capture your imagination on a short break.
A guided bus tour is a great way to see the sights, including the Royal Mile, Parliament House, and St Giles' Cathedral. Take in the view from Edinburgh Castle, the scene of epic sieges, and home to Britain's oldest Crown Jewels.
The medieval old town is best explored on foot, on a walking tour with a local guide. And of course, you can't visit Edinburgh without sampling a Scotch whisky. There are whisky bars all over the city and a handful of distilleries within an hour's drive.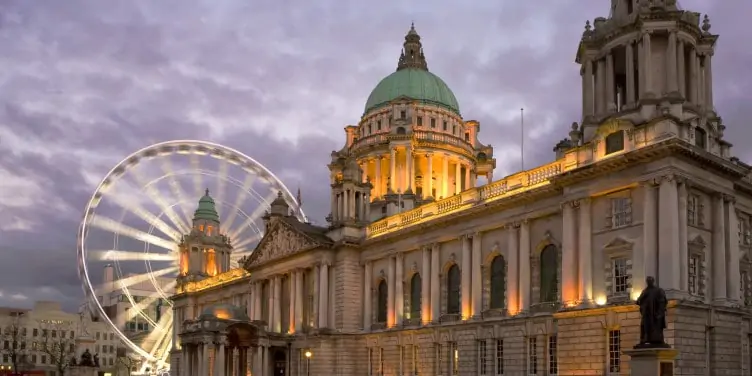 5. Belfast
Belfast is famous as the city where the Titanic was built in 1909, and the fun, interactive Titanic Experience is a top attraction. But there's much more to this city than shipbuilding.
Learn about the hugely significant Northern Ireland Conflict on a walking tour, and visit the imposing Stormont Estate, home of the Northern Ireland Assembly.
Belfast's food scene has been flourishing in recent years, and there are many fine-dining restaurants, including The Great Room Restaurant Merchant Hotel, perfect for an afternoon tea. 
Alternatively, take a break at one of the many seafood bars and cafes to sample dishes from the region's excellent produce.
And the city's nightlife isn't just for the students — you'll find authentic Irish pubs, cocktail bars, and live jazz and wine bars to keep you entertained.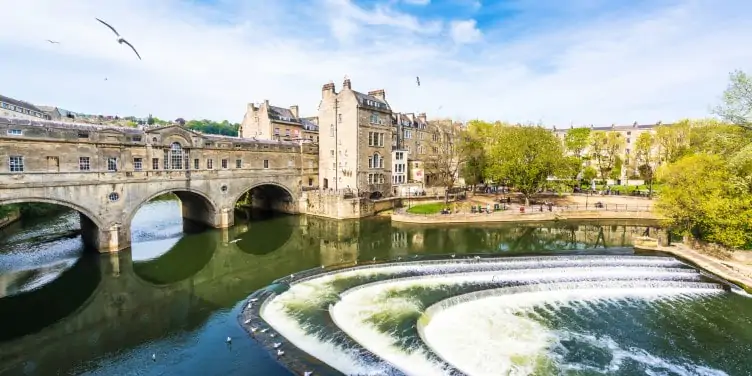 6. Bath
With Roman ruins, Georgian terraces, and a 500-year-old abbey, Bath is packed full of history and splendid architecture.
Explore the Holburne Museum, which houses a growing collection of fine art. Or, take tea in the Pump Room, where Jane Austen studied Bath's High Society for inspiration for her novels.
Bath is also one of the best UK city break destinations if you like to stay active. Cycle paths run alongside the River Avon and the Kennet and Avon Canal, while a National Trust walk encircles the city, showcasing views of the UNESCO-protected heritage buildings in all their glory.
In the summer months, stand up paddle boarding on the River Avon may provide a 'refreshing' way to take in the views.* 
Or for the adrenaline seekers, try out clay pigeon shooting at the Team Pursuits activity centre.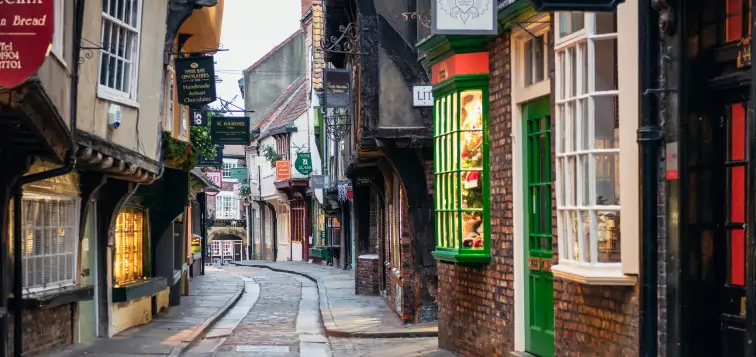 7. York
From Viking invasions to Plantagenet kings, York has a rich, colourful, often bloody history, which is brought to life perfectly in their museums, interactive experiences and tours.
Trace back time and walk along the city walls, the medieval alleys and footpaths — known as Snickelways. For a different view of York, you can sail down the River Ouse on a riverboat. 
For an atmospheric shopping trip, head to The Shambles, one of the UK's best-kept medieval streets filled with cheerful cafes and quirky boutiques.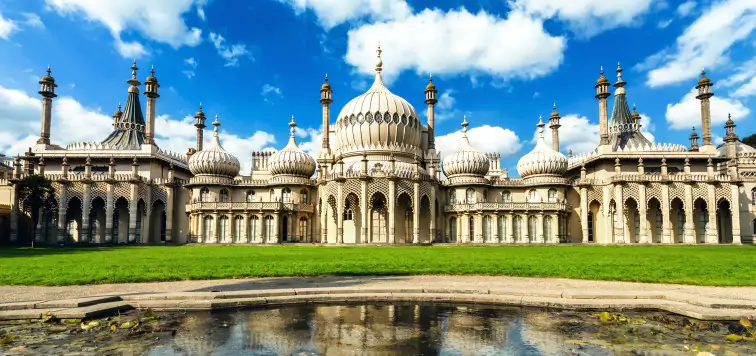 8. Brighton
Brighton is arguably the liveliest seaside city in the UK, with shops, restaurants, museums and nightlife to suit all tastes.
The Indian-Chinese inspired Royal Pavilion, originally built as a Royal seaside retreat, is a must-see as one of the city's most intriguing, attention-grabbing buildings.
When it comes to breakfast, lunch and dinner, there's plenty of choice too. Whether you fancy locally caught seafood, or the finest Michelin-starred food, you'll find all cuisines covered in Brighton.
And with miles of beach to explore, and the Sussex countryside a few minutes away by bus, Brighton is also an excellent choice for keen walkers.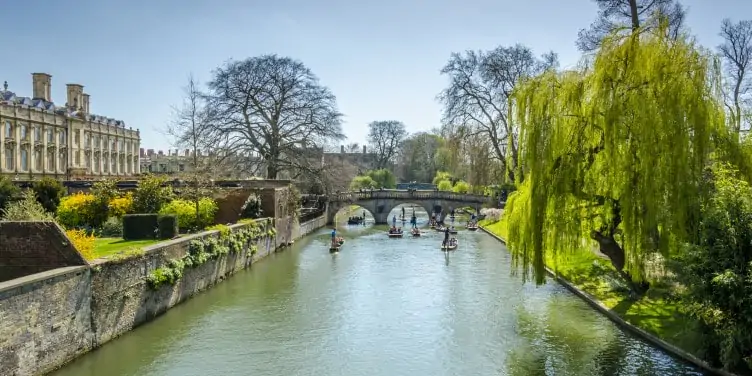 9. Cambridge
The lively university town of Cambridge is the perfect size for exploring on foot, and offers visitors some wonderful bucket-list experiences. Peek inside the famous colleges, go punting along the River Cam, or listen to the King's College Choir.
Museum fans will find the Fitzwilliam, Zoology Museum, and Kettle's Yard a perfect stop for their itinerary.
Stop for a Chelsea bun in one of the many tea rooms or coffee shops, and watch earnest students working away on their laptops. 
Enjoy the colours of summertime with an afternoon open-air stroll around the Cambridge University Botanic Garden, founded in 1762. From garden tours to live music and craft workshops, find out what's on when you visit.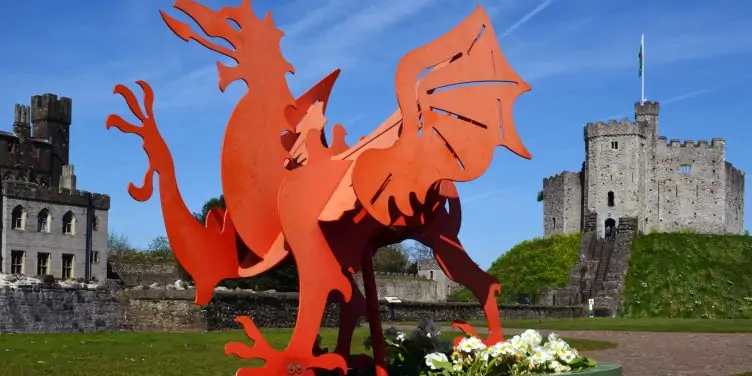 10. Cardiff
Cardiff is known for its bay, parks, outdoor spaces and of course, castles! 
In the heart of the city Cardiff Castle has a spacious public square, set on the open castle lawns, the perfect spot for a picnic.
Then there's Hensol Castle Distillery just a 30-minute drive from Cardiff, where you can learn how to create your very own cocktails or take a gin tasting masterclass!
As one of the UK's greenest cities, Cardiff has many walking and cycle routes.  One of the best is the 55 mile Taff Trail, which runs between Cardiff Bay and Brecon and follows the course of the Taff River.
Head to Cardiff Bay and take a stroll across to the Senedd (Welsh Parliament), designed by modernist architect Richard Rodgers. The Senedd holds regular tours and exhibitions, and there's a play area with a cafe.
If you're up for a bit of fun, adrenaline junkies can strap themselves into a speedboat for an exhilarating 15-minute tour of the bay. But if you'd rather stay dry you'll be pleased to know there are more relaxing ways to see the sights, just visit the Cardiff Bay website.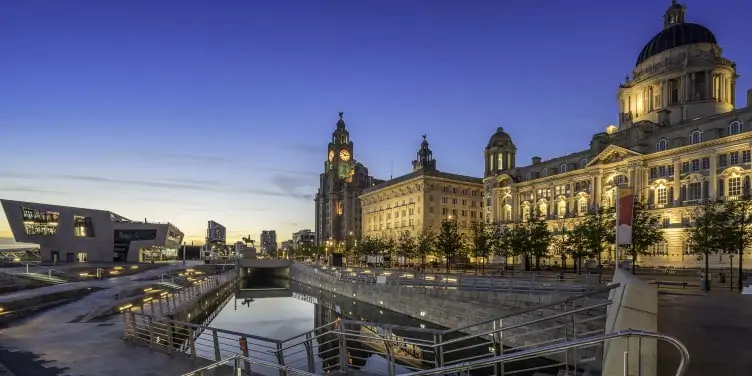 11. Liverpool
Possibly one of the best UK city breaks for art, culture and music, Liverpool is home to some of the country's best museums and galleries..
The waterfront and Royal Albert Dock is the main starting point for walking tours and boat trips. The dock has more listed buildings than any other UK city outside of London, so there's plenty of interesting architecture to enjoy. 
There's lots to see at the Tate Liverpool and the Maritime Museum, but when the weather's good it's just as nice to wander, taking in views of the River Mersey.
Finally, no guide to Liverpool is complete without a mention of Beatlemania. The Beatles Trail offers a whistle-stop tour of many key locations, including the Cavern Club, where the band played hundreds of gigs.
If you're feeling inspired to see more of the UK this year, read about our top 50 beautiful places to visit in the UK.
And if you're going away for more than two nights in pre-paid accommodation don't forget to buy UK travel insurance to cover cancellations and mishaps.