11 best things to do in Nice, France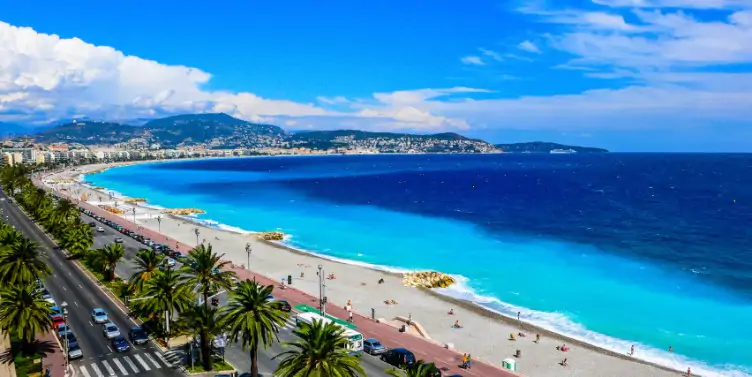 Mixing the best of a French city-break with stunning beaches, Nice could be your next getaway.
Known for its cobblestone streets, charming buildings and stunning views of the shimmering Mediterranean Sea, this city has something for everyone. There are so many historical sites in Nice, thriving cafes and restaurants, and of course, turquoise beaches. 
So, if you are looking for the best things to do in Nice, France, keep reading.
1. Take a stroll along the famous Promenade des Anglais
The Promenade des Anglais is one of the top tourist destinations in Nice. This elegant walkway runs along the Mediterranean Sea and offers a stunning view of the coast. It's a fantastic place to relax, take a walk, or cycle. Along the way, you'll see street performers and vendors selling ice cream and other refreshments as well as breathtaking views. And even better, it's free!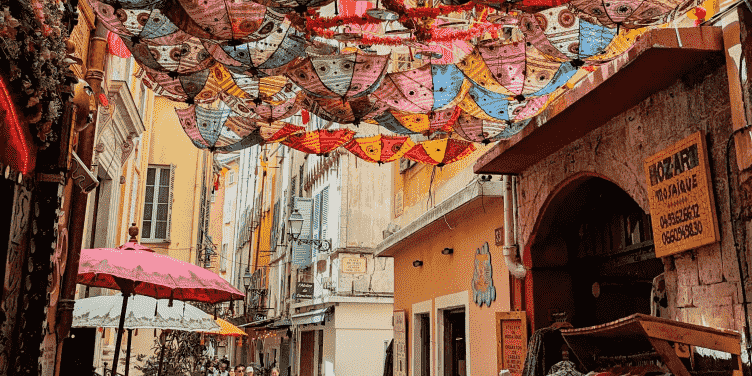 2. Get lost in Old Town (Vieux Nice)
Wander through the old town to experience the true vibrancy and history of Nice. The narrow streets are lined with buildings painted in vibrant shades of yellow and orange and the scent of fresh flowers and herbs fill the air.
Don't forget to visit the famous Saleya market, which is a true outdoor paradise of colourful flowers, fresh fruits and vegetables and Provencal textiles.
While there, be sure to pick up a Nice local delicacy called Socca. This savoury pancake made of chickpea flour is a must-try in the Old Town. It has a crispy exterior and a soft savoury inside. You'll find a market stall that sells it, but remember to take cash with you to avoid disappointment!
3. Visit the Musee Matisse
The city of Nice was an inspiration to many famous artists and one of them was Matisse. Musee Matisse is dedicated to the works of this French painter and it houses over 500 of his artworks. From his early works to some of his most famous pieces, the museum is an absolute delight for art lovers.
The museum is open daily except Tuesdays and is closed on public holidays. Current entry prices are €10 per adult and free access for under 18s. Or you can take advantage of the 4 day museum pass for only €15 if you're planning on visiting more than one during your stay!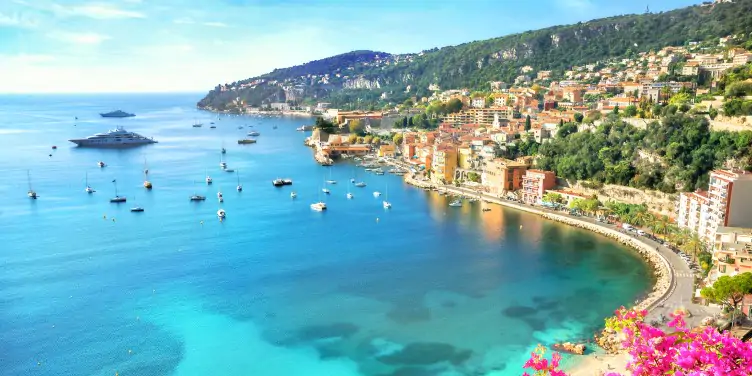 4. Relax on the beaches
Nice is home to a mix of public and private beaches, each with its own charm and allure. The public beaches, such as Coco Beach and La Reserve, are free to access and give you a chance to mingle with locals and fellow travelers. On the other hand, private beaches like Castel Plage and Ruhl Plage offer amenities like sunbeds, umbrellas, and onsite restaurants, but for a fee.
Let's dive into some of the best beaches you can easily reach, preferably by public transport:
Castel Plage: Tucked away at the end of the Promenade des Anglais, it's a serene spot offering clear waters, a beautiful view of the coastline, and an excellent restaurant.
Ruhl Plage: Ideal for families, it's one of the city's largest private beaches with lots of amenities and a children's play area.
Coco Beach: A local favourite, this public beach is a bit off the beaten path but offers stunning views and rocky alcoves perfect for snorkelling.
Villefranche-sur-Mer: Just a short bus ride from Nice, it's arguably one of the most beautiful sandy beaches on the French Riviera.
Each of these beaches is surrounded by a variety of shops, cafes, and restaurants, so you'll never be far from a refreshing drink or a delicious meal.
Now, let's talk about sunbed rentals. The cost can vary depending on the beach, but you can expect to pay between €10-€20 for a sunbed at a private beach. While it's an added expense, the comfort and convenience can be worth it, especially on Nice's pebbly shores. Just be aware that you'll have to pay more to rent towels or parasols.
It's important to note that during the summer months, especially July and August, these beaches can get crowded. So, it's a good idea to arrive early to grab a prime spot. Don't forget to bring essentials like suncream, a hat, and plenty of water to keep hydrated.
Finally, remember to respect local regulations. Most beaches in Nice don't allow dogs or barbecues (although there are some clearly marked dog beaches if you need one!) and public consumption of alcohol is also usually restricted.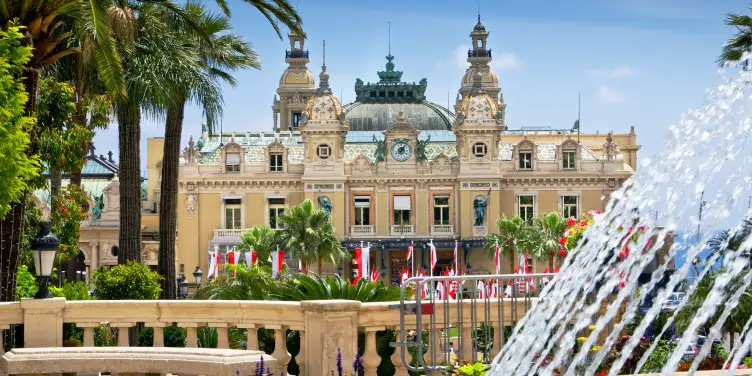 5. Take a trip to Monaco
If you're up for a little adventure, take a trip from Nice to Monaco. Before you set off, remember to take your passport with you – as Monaco is a sovereign city-state, you might otherwise might be turned away at the border.
Here's a few must-do activities:
• Oceanographic Museum of Monaco: Dive into the deep with a visit to the Oceanographic Museum renowned marine museum, home to an impressive collection of sea creatures and aquatic exhibits. Entrance to the Oceanographic Museum if bought in advance online is about €19 for adults and €12 for children.
• Prince's Palace of Monaco: Don't miss the changing of the guard at the Prince's Palace, the official residence of the Grimaldi family. It's quite a spectacle! Going inside the palace will set you back €10 per adult and €5 for children. The palace is only open for visitors between 2 April and 15 October 2024.
• Monte Carlo Casino: Feeling lucky? Try your hand at the Monte Carlo Casino. Even if you don't gamble, the architecture is worth the visit. Generally the entrance fee is €18 per person. You need to be over 18 years old to get in and be carrying a valid passport to enter.
• Jardin Exotique: Take a stroll through the beautiful Jardin Exotique de Monaco, nestled on a cliffside. It's filled with exotic plants and you can enjoy the stunning panoramic views of Monaco. It's also home to the Observatory Cave. As you descend into the cave, you'll find yourself surrounded by stalactites and stalagmites, adding a sense of adventure to your visit. The gardens are set to be closed throughout 2023 for renovation work and due to open at some point in 2024.
• Monaco Harbour: Soak in the luxury as you gaze at the mega-yachts docked in Monaco's harbour.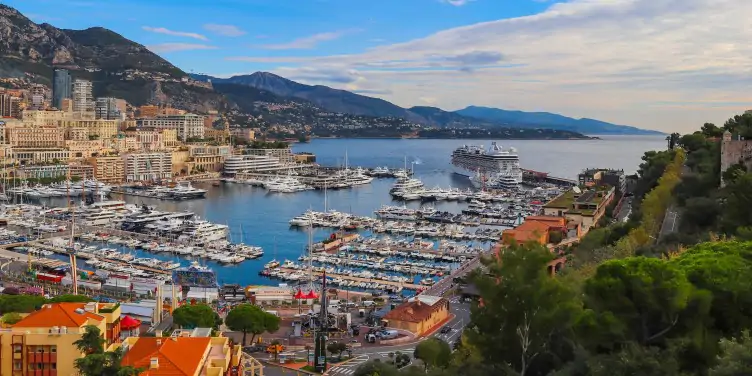 Getting to Monaco:
By train: The quickest way to reach Monaco, roughly 20 minutes, and costs around €4 one-way.
By bus: The 100 bus leaves from Nice's port and takes about 45 minutes. This scenic route is just beautiful – make sure you're on the right hand side of the bus on your journey out to have the best views.
The fare? Just €1.50! If you've bought a bus pass for your stay in Nice, you won't be able to use this on your journey as it's not valid. Many tourists are caught out by this and then face a €40 fine per person, all for not paying an extra €1.50 bus ticket fare.
By car: If you prefer driving, it's about a 30-minute ride along the picturesque coastal road, but remember, parking can be expensive in Monaco.
Getting around Monaco:
Walking –As Monaco is a small city, it's possible to spend the day walking to where you need to get to as long as you're okay with steps and walking up to the top of cliffs!
Public buses – Busses in Monaco are budget friendly and typically cost about €3. You can't use bus passes from Nice in Monaco.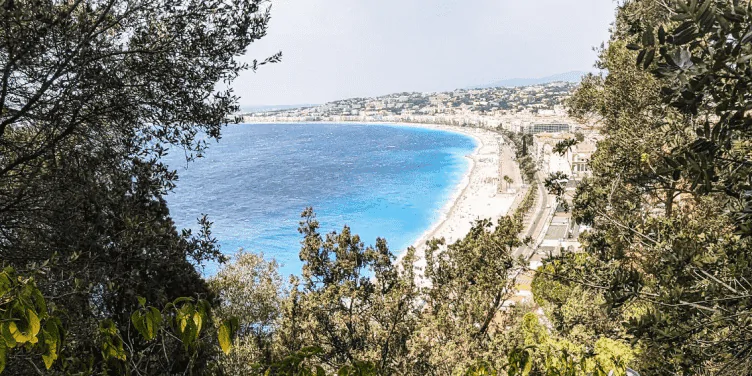 6. Climb Castle Hill of Nice (Parc de la Colline du Château)
Originally, Castle Hill was the site of a fortified structure from the 11th century, which sadly doesn't exist anymore. But, you don't need a castle to appreciate this place. The climb to the top might take some energy, but trust me, it's worth every step. If you're not up for the walk, there's also a free elevator you can use!
How to get to the elevator to get to the top of Castle Hill
Trust me when I say that the elevator to get to the top of Castle hill is probably one of the best kept secrets of Nice. And if you're facing 30+ degree weather, then scaling the side of a cliff step-by-step might not feel too enticing.
Although you might miss out on the stunning views as you ascend, it can be a lifesaver (especially if you compromise on seeing the views on the way down…)
Follow the promenade until you come across a prominent 'castel' sign on the beachside wall.
When you spot a neon blue sign that says 'Ascenteur du Chateau', you'll know you've reached the right place!
Make sure you save this dropped pin in your Google maps to find it: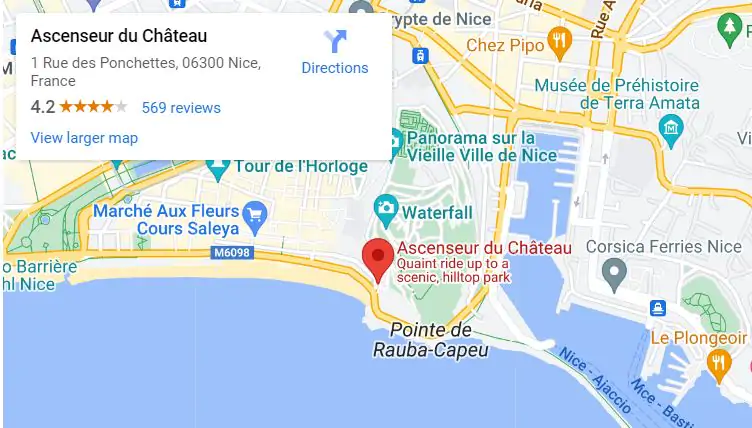 The lift takes about one minute to ascend and you'll be rewarded with breathtaking views of Nice, the Bay of Angels, and the surrounding area. It's the perfect spot for those Instagram-worthy photos of your trip.
Exploring Castle Hill
Don't just rush back down after snapping a few pictures. Take your time to explore. You'll find a park with lush greenery, a waterfall, and even a playground for kids. There are also remains of the old city walls and a cemetery that dates back centuries.
If you're around at noon, you'll also hear what's affectionately called the Nice Midday Cannon being fired. It can be quite startling if you're not aware, but is a tradition that's happened daily since 1861.
Make sure to bring a picnic or at least a snack. With plenty of benches and grassy spots, it's a lovely place to sit and soak up the beauty of the French Riviera.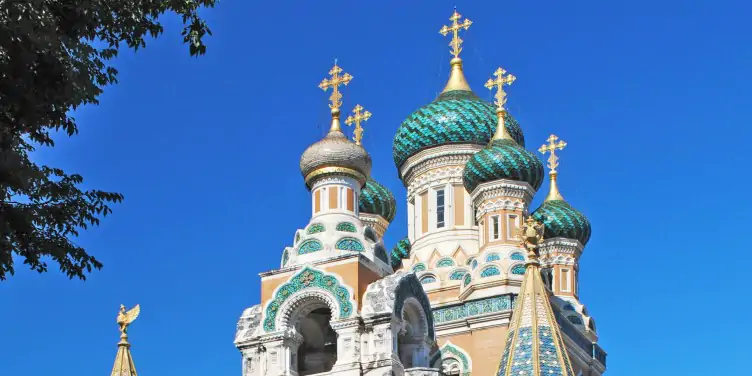 7. Visit Cathedrale Saint-Nicolas
Whether you're a history buff, an architecture enthusiast or just a curious traveller, Cathedrale Saint-Nicolas is well worth a visit. Not only will you get to see an outstanding example of Russian Orthodox architecture, but you'll also learn about the historical ties between Russia and France.
It's free to enter, but no photography or videography is allowed inside and you must have your shoulders and knees covered.
8. Get arty at Musée d'Art Moderne et d'Art Contemporain (MAMAC)
MAMAC is a modern and contemporary art museum in Nice, France. It has a collection of over 1,200 works, including pieces by Ben, Niki de Saint-Phalle, Klein, Arman, Warhol, and more. The museum is open from 10am to 6pm, Tuesday to Sunday, and costs €10 per person unless you have a 4-day pass that covers MAMAC. It also has free lockers near the entrance.
9. See Hotel Negressco
The Hotel Negresco is a timeless luxury hotel on the French Riviera, with a private beach, a Michelin-starred restaurant, and a history of hosting celebrities and royalty. You'll find it as you're walking down the promenade as you can't miss its architecture!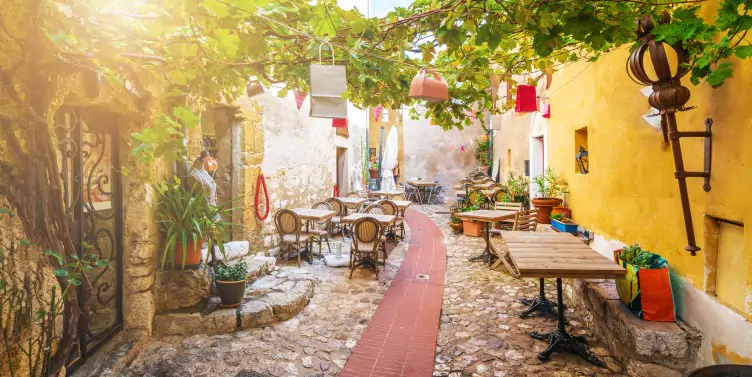 10. Take a trip to Eze
Eze is a beautiful village that's a short bus ride away from Nice. It's known for its stunning views of the Mediterranean Sea, its medieval architecture, and its many hiking trails. Visitors to Eze can enjoy exploring the village's narrow streets, visiting its shops and restaurants, or hiking to the top of the village for panoramic views. Eze is a great place to relax and enjoy the beauty of the French Riviera.
Here are some other things you can do in Eze:
Visit the Jardin Exotique d'Èze, a botanical garden with over 3,000 species of plants from around the world.

Hike the Sentier du Baou de Saint-Jeannet, a trail that offers stunning views of the Mediterranean Sea and the surrounding countryside.

Visit the Château d'Èze, a medieval castle that was once a stronghold for the Knights Templar.

Enjoy a meal at one of Eze's many restaurants, which offer a variety of cuisines, including French, Italian, and Mediterranean. 
11. Look out for Lady Liberty
Blink and you might miss this one: On the promenade is a 6ft6 replica of the Statue of Liberty, looking out to the Mediterranean Sea. It was bought by the city of Nice in 2011.
It was one of many small models created by Frédéric Bartholdi as preparation for the final statue, a gift to the United States from France.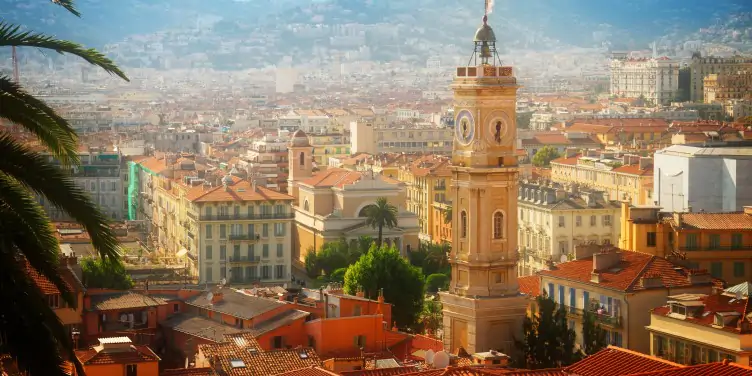 Three steps to be holiday ready
After you've booked your trip, here's your pre-flight checklist to make sure you have a safe and happy trip:
Check your passport has at least six-months left, or you'll need to renew it before you go.

Make sure you apply for a 

GHIC

if you haven't already got one (and check it's in date). It'll give you access to free, or subsidised healthcare while you're in France

Buy your

travel insurance

policy – make sure it covers the things that are important to you