Does travel insurance cover me for COVID?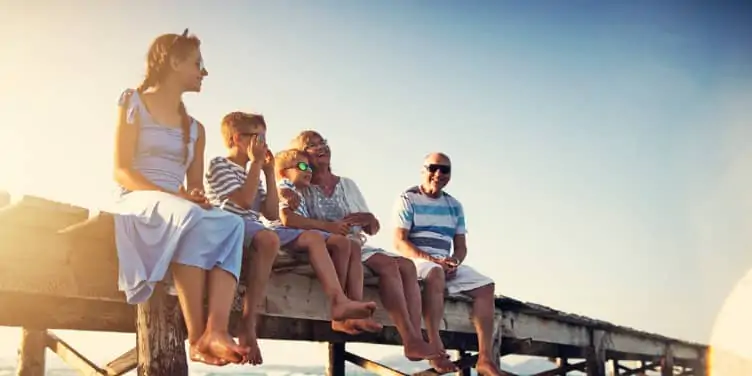 Planning to travel during COVID can seem like a daunting experience. But understanding what your travel insurance policy covers you for can help you travel again with confidence, and more importantly enjoy your holiday with peace of mind.
Below, we cut through the jargon and talk about what is and isn't covered when you take out a new Covid travel insurance policy with us.
When am I covered for COVID related claims?
To be covered for COVID by your travel insurance policy, you'll need to be travelling to a place that the FCDO have not advised against travel to. Your policy will only be valid if it's safe for you to go.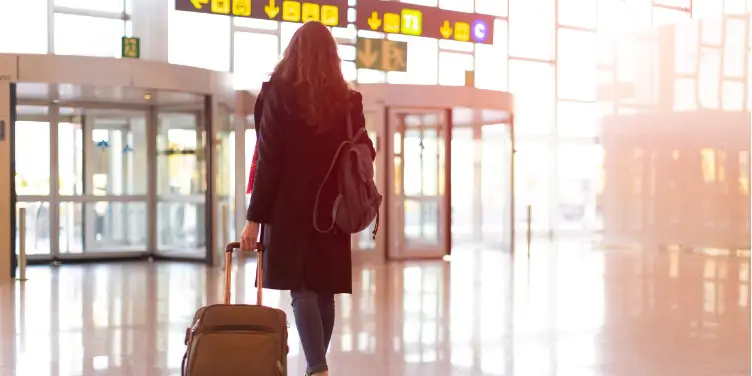 Do I need to be vaccinated?
To be covered for your trip, you will need to have had all of the COVID vaccinations that have been offered to you.
If you're medically exempt from having the COVID vaccination, you can also be covered by our policies.
If you declined any doses of the vaccination through personal preference, or haven't been able to have a dose you've been offered, you won't be covered for any COVID-related claims.
Are my kids covered for COVID-19?
The same levels of COVID Cover apply to both adults and children with our travel insurance policies.
Each named person over five years old must have had all vaccinations offered to them to be covered for COVID-19 related claims. This includes any booster vaccinations.
Similarly, your child can also be covered by our policy if they are unable to have the vaccine due to a medical exemption.
Cancellation cover before you go
Cancellation cover is included as standard on all of our travel insurance policies. This protects you if you need to cancel your trip due to:
You test positive or receive a doctor's confirmation of a positive test within 14 days of travelling
You can't complete your vaccine course due to other illnesses, or you have an allergic reaction to the vaccine that would stop you travelling
You're denied boarding with a positive test for COVID-19 or have a confirmed temperature above 38 degrees Celsius
Cancelling your trip after hospitalisation or death of a close relative or member of your household from COVID-19
Your travelling companion(s), people you live with, or people you're staying with on holiday being diagnosed with COVID-19 within 14 days of travel

COVID cover while you're away
You'll be covered in the following situations when abroad, just as long as the FCDO does not advise against 'all' or 'all but essential' travel:
COVID-19 emergency medical expenses abroad
Repatriation to help you get back home
Cutting your trip short after hospitalisation or death of a close relative or member of your household from COVID-19
Additional accommodation and transport costs, if deemed necessary by our medical officer
Daily benefit if you are ordered to self-isolate in your holiday accommodation if you have COVID-19
What you're not covered for
Travel insurance covers you for some of the unexpected costs that can't be recovered elsewhere. Before you take out a policy for COVID, it's important to understand what cannot be covered by a policy.
Here are some of the things we are unable to cover:
Not wanting to travel
Loss of enjoyment
Buying a policy after receiving a positive COVID-19 test result, or waiting for a result when your trip starts within 14 days
The cost of any COVID-19 tests or results that might be needed to travel
Your GP or medical practitioner advising you not to travel due to existing health conditions

How we can help when you can't claim
If, as a result of COVID-19, your travel company has cancelled your trip, it will usually be their responsibility to offer you an alternative holiday.
If you rebook a holiday, we can:
Change your travel dates on your single trip travel insurance policy. We'll move your holiday dates at least 18 months from the date you bought your policy. There may be an additional charge if there are any significant changes, such as changing your destination.
Change your holiday destination to a country that is safe to travel to, as long as there is no increase in cost. If there is an increase, you'll need to pay the price difference.
If you need to make changes to your Single Trip Travel Insurance policy, you'll need to do so before you were originally due to travel.
You can make these changes to your policy online, simply log in to your My Staysure account.
See more about how we're helping our existing customers if their plans are impacted by Covid.
Is travel insurance valid if you travel against FCDO travel advice?
Some travel insurance providers will not cover you if you travel to a destination the FCDO has deemed unsafe – either they advise against 'all travel' or 'all but essential travel'. 
If you check the small print, you'll notice that many insurers will refer to FCDO travel advice. So it's really important to check the limits and limitations of your policy before you travel.