Top natural spas and hot springs in Europe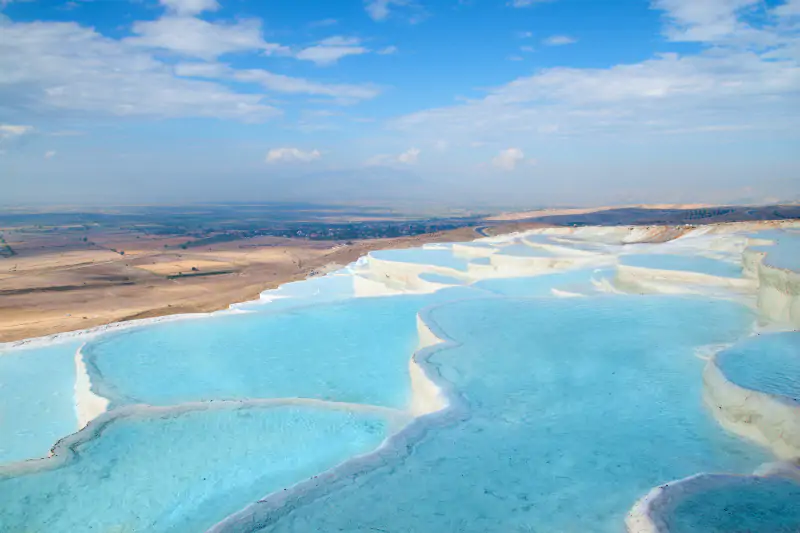 Holidays in Europe needn't be just about seeing the sights or sizzling in the sun. Next time you go away, you might want to do something a little different: slide into a relaxing thermal pool at one of Europe's top natural spas and enjoy the sheer indulgence we all need from time to time. There's nothing quite like the buzz felt from a long soak and a pampering at a proper natural spa, especially after a serious stint of sightseeing.
From Iceland's idyllic Blue Lagoon to Spain's ancient Moorish baths, it's time to discover some of the best natural spa destinations in Europe:
Pamukkale, Turkey
Pumukkale, meaning 'cotton castle' in Turkish, is a natural wonder you can't miss when in south western Turkey. You can combine this one with sightseeing as Pumukkale is also home to remarkably well-preserved ruins of the Greek and Roman city of Hierapolis. With such a unique combination of natural spa and ancient ruins, it's small wonder that Pamukkale-Hierapolis is a UNESCO World Heritage site.
The therapeutic hot springs boast unique, white, mineral-filled terraces naturally formed by the flowing water. With over two million visitors annually, this is a popular site where people have bathed for thousands of years.
Szechenyi, Budapest, Hungary
Head for Budapest's City Park and you'll find the thermal Szechenyi Bath and pool complex, the biggest natural hot spring spa in Europe. These century-old baths boast no less than 18 pools including geothermal pools, steam baths, plunge pools and a fitness pool. Besides the geothermal pools, you can enjoy massage treatments, saunas, the gym or simply relaxing by the pools with a drink. Many people taste the natural, curative waters that have fed the pools from over 1,000 meters below the surface.
For both men and women, as well as for children over 14 years of age, Szechenyi is well known for its medicinal qualities and is a major attraction in the city of Budapest.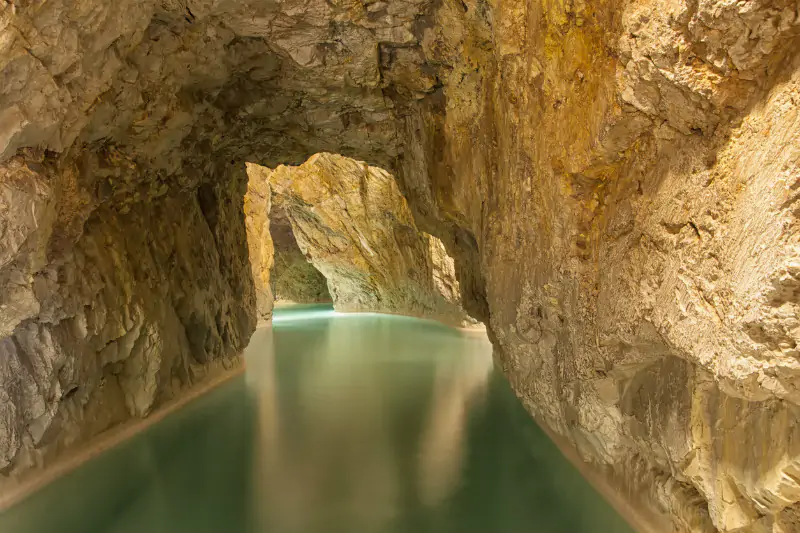 Miskolctapolca, Miskolc, Hungary
Miskolctapolca's natural cave bath lies at the heart of the city of Miskolc. The therapeutic thermal waters average a muscle-pleasing temperature of 30 degrees centigrade, perfect for easing joint pains. And because the bath has a lower salt content than most thermal waters (about 1,000 mg/litre), you can bathe in it comfortably for an unlimited amount of time.
Swimming while covered by a natural cave is a unique experience in Europe and many swear by the warm waters' curative powers. There are several cave passages to explore as you take the waters and enjoy the natural massage of rushing streams. Listen to the echo of Star Hall and enjoy a Finnish sauna or a steam bath to help you detox completely.
Thermae Bath Spa, Bath, UK
Nestled in the heart of Bath city, Thermae Bath Spa is an award-winning natural spa and contains Britain's only naturally warm, mineral-rich waters. You can relax and bathe here as the Celts, Romans and Saxons did over 2,000 years ago.
Soak in the indoor Minerva Bath and open-air rooftop pool, meanwhile enjoying the spectacular views over Bath Abbey and the rest of the city. The aroma steam rooms are popular too, along with over 40 spa treatments and packages. When visiting Bath, Thermae Bath Spa could well prove to be a welcome break.
Hammam Aire de Sevilla, Seville, Spain
There's so much to see and do in Seville, much of it with an Arabic twist. For a truly unique experience, the Arab baths of Aire de Sevilla are sure to have your entire body tingling with relaxation as well as renewed energy. This ancient Moorish bath is an oasis of peace within the Santa Cruz neighbourhood of central Seville.
Aire de Sevilla sits at the heart a traditional Riad-style house with its central, palm-fringed courtyard and ornate fountains; in fact, you might as well be in Morocco. Relax, listen and sip typical mint tea from Moroccan glasses, then proceed to the magic of the candle-lit baths. Once revived, there's a hydro-massage pool, a mineral salt pool, a choice of geothermal mud or aromatherapy massages, and even special massage treatments while you float in the pool. When you emerge, you'll be truly ready to embrace the buzz, flamenco and tapas so typical of Seville.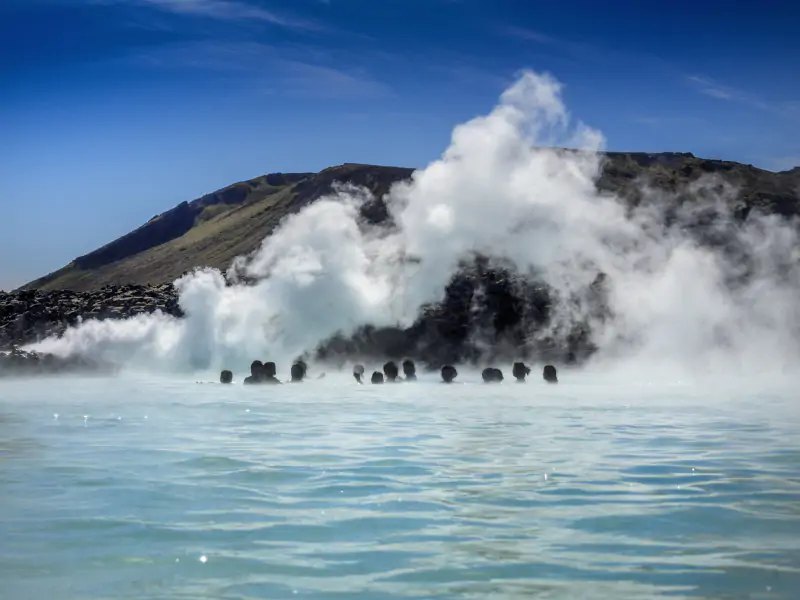 The Blue Lagoon, Iceland
One of the most visited attractions in Iceland, the Blue Lagoon is in fact amongst the 25 wonders of the world. This beautiful geothermal spa sits in a lava field just 39 kilometres (a 50 minute drive) from the capital city of Reykjavík.
The Lagoon could easily be mistaken for one of Iceland's many otherworldly natural landscapes, but it is actually a man-made complex fed by mineral-rich water recycled from a nearby geothermal power plant. The water temperature in the bathing and swimming area averages a gloriously warming 37–39 degrees centigrade.
The waters are rich in silica and sulphur making bathing in them helpful for anyone with a skin disease such as psoriasis. For this reason, the Blue Lagoon also hosts a research and development facility which aims to cure skin ailments using the mineral-rich waters. For a useful souvenir, pick up a tub of white, silica-rich geothermal mud – a popular and effective face mask.
Terme di Saturnia, Tuscany, Italy
Situated amid Tuscany's beautiful scenery, Terme di Saturnia are among Italy's premier thermal spa resorts located a few kilometres from the modest village of Saturnia. Legend has it that according to the Etruscans and Romans, the Terme di Saturnia were formed by lightning bolts thrown by Jupiter. During a violent fight between the mythological deities, bolts thrown towards Saturn missed, causing the springs to be formed.
Replenished every four hours by a volcanic spring, Terme's main pool averages a balmy 37.5 degrees centigrade. In addition to the waters, the resort also offers special thermal mud treatments alongside its medicinal remedies.