Tips for Travelling with Angina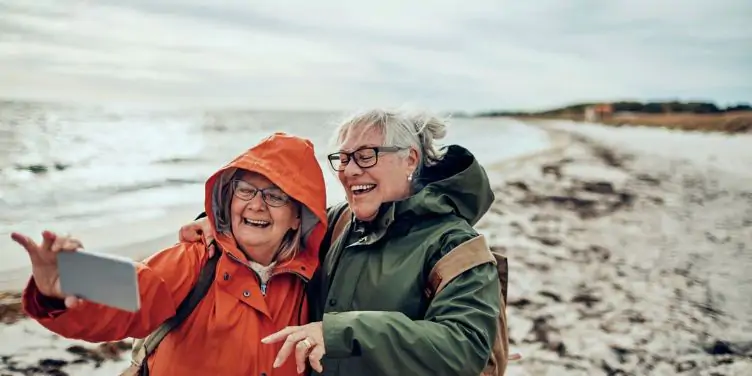 Like many of us, there's a good chance you're planning your next holiday.
But if you have angina, it shouldn't put a stop to your travel plans. It just means a little careful planning beforehand might be necessary to ensure you have a great trip away.
Doctor's orders
As with any medical condition, it's important to visit your doctor or GP before booking any holiday, so you know that you are safe to travel with angina. After all, they have your best interests at heart and will know whether you are fit enough to travel. It's also a good opportunity to raise any health concerns with them about your choice of destination, length of holiday and what kind of activities you plan to do.
Travel insurance for angina
It's always a good idea to buy travel insurance, especially if you have a pre-existing medical condition like angina. Just knowing that you are covered in the event of a medical emergency will give you peace of mind, allowing you to enjoy a worry-free and relaxing holiday.
An important thing to remember is that when buying travel insurance, you have to declare your angina and any other pre-existing medical conditions, even if you take medicine to control them.
This enables your provider to offer you the correct policy, as failing to mention your conditions could invalidate your insurance, and that's the last thing anybody wants.
Travel tips for angina
If your doctor is happy for you to travel and you've already bought travel insurance, here are a few more travel tips to help you travel safely.
If you're travelling abroad, make sure you have enough medication for the duration of your holiday. Remember to keep important medication in your hand luggage, just in case your hold luggage is delayed or goes missing.
It's also a good idea to bring a little extra medication with you just in case you are delayed or lose any. Make a list of your medications and dosages, in the unlikely event of an unforeseen, emergency situation in which you need to replace them or a doctor needs to know what you are taking.
Allow plenty of time for your journey and avoid carrying heavy luggage.
Try to avoid spa activities such as saunas, steam rooms and hot tubs. Sudden changes of temperatures can agitate angina, so avoid actions such as jumping into cold water after a sauna.
Extreme climates can also affect those with angina, so try to stay away from very cold climates. However, if the destination is cold, make sure you wrap up warm and don't over exert yourself.
On the other hand, excessive heat can put more pressure on your heart too. So if you travel to warmer climates, make sure you drink plenty of fluids to stay hydrated.
In addition, high mountains and diving should be avoided as they put more pressure on the heart by making it work harder.
Give yourself plenty of time to pack so that you are not stressed out with last minute arrangements and errands.
The National Health Service (NHS) advises all travellers to cover their holidays adequately, using their European Health Insurance Card (EHIC) along with a travel insurance policy.
These tips are non-advisory and are merely meant as a helpful guide to avoiding problems when you go on holiday with a pre-existing medical condition. For professional advice, please consult with your doctor.