Tampa holidays and dolphin watching
Holidays in Tampa have a lot to offer, but there is no doubt that dolphin spotting is one of the most popular tourist activities in this part of the world. Florida is famous all over the globe for its dolphins, and Tampa is the place to stay to experience these incredible creatures up close.
There are places all over Tampa that are suitable for dolphin spotting, with an abundance of boat trips to choose from. In no particular order, here are some dolphin watching locations that you may want to check out during your holiday in Tampa hotels: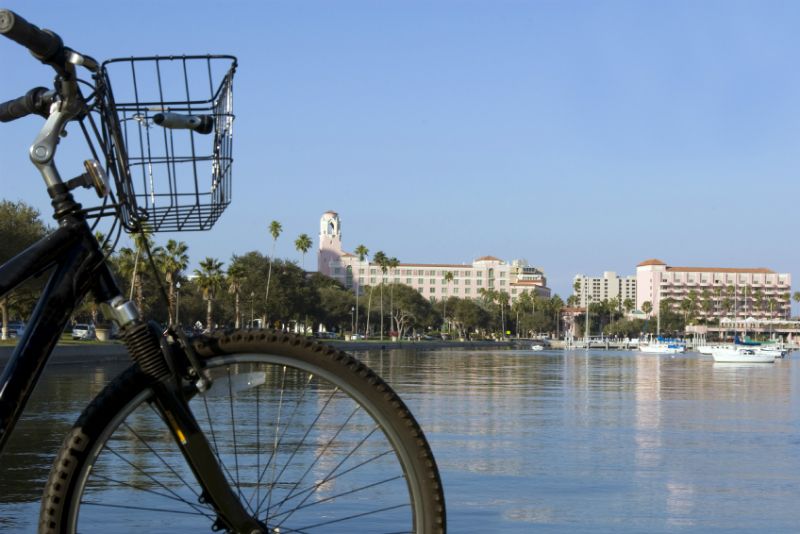 Vinoy Park
Vinoy Park is located in St Petersburg, a short trip up the coast from Tampa, and is undoubtedly one of the most finest spots for dolphin watching on the Florida coast.
When visiting this attraction, you may want to arrive around an hour before sunset and position yourself near the wall that faces the pier. This location is the ideal place to see dolphins feeding as they herd fish against the sea wall to eat.
However, as with all dolphin spotting locations, there can never be any guarantees as their presence is dependent on a wide range of factors, including the time of the year and the temperature of the water.
Vinoy Park itself is an attractive place to spend a day out during holidays in Tampa and is home to Gizella Kopsick Palm Arboretum, a superb tourist attraction located close to the park, it is scenic, quiet and naturally enclosed.
Although the total park area encompasses two acres, the palm arboretum is just a small area and includes over 150 species of palm trees and cycads. A winding red brick paved pathway takes you around the small park, with single benches and a conversation corner along the way.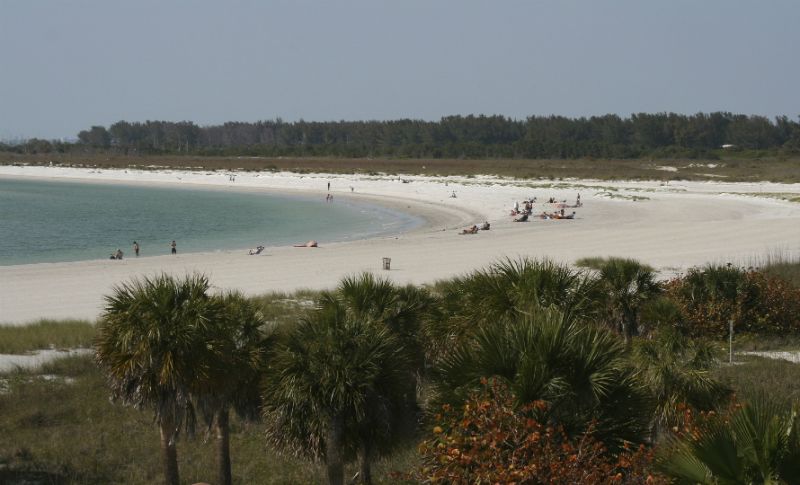 Fort De Soto Park
Fort De Soto Park is one of the most stunning locations in the Tampa Bay area; an ideal spot for dolphin watching and taking in its wildlife.
Pelicans, herons and egrets nestle at Fort De Soto Park but the Gulf Fishing Pier is the place to go to if dolphins are at the top of your must-see list.
The park is made up of five islands and exploring them is an interesting way to spend a day during your holiday in Tampa. In 2011 the park was named America's best family beach and is listed on the National Register of Historic Places.
Over the course of the last 60 years, ornithologists have recorded the presence of around an amazing 328 different species of birds in Fort De Soto Park, so this is an idyllic location if you enjoy birdwatching.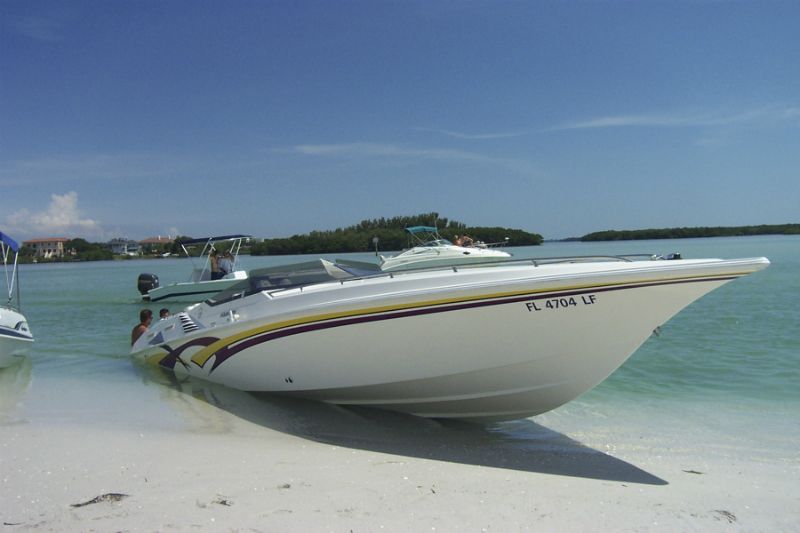 Cruises and boat trips
There are a few places on the mainland in Florida for spotting dolphins; however it seems that boat trips and cruises offer the best possible opportunity to get up close and personal with these beautiful creatures.
On most tours from the Tampa Bay area, dolphins are normally seen around 85 to 90 per cent of the time – excellent odds if you are hoping to catch a glimpse of one. It's possible you may be lucky enough to see a manatee or a turtle during your boat trip.
On extremely rare occasions it may be possible to see dolphins training their young, a unique experience to see in the wild. The fact dolphins can be seen in plenty in this part of the world is a wonder, as Port Tampa Bay is among the busiest and biggest deep-water ports in the United States.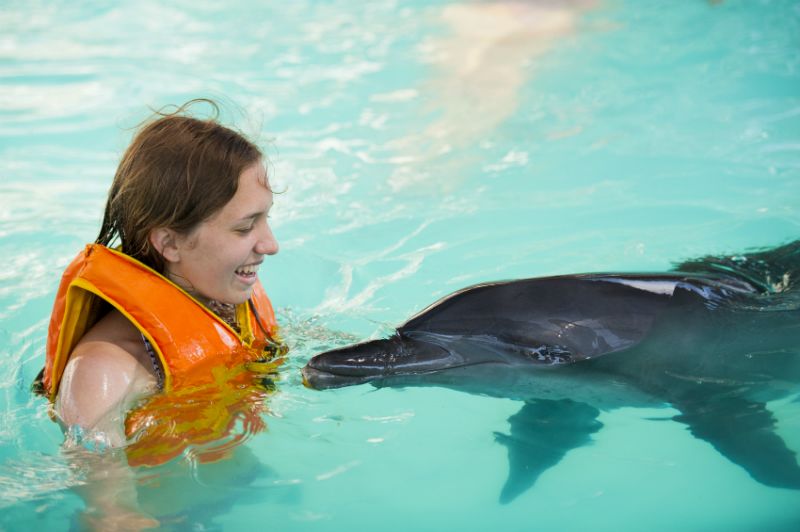 Swimming with dolphins
The Dolphin Research Center in Marathon is one of the largest and most popular dolphin swimming facilities in the state offering a truly unique experience. If you are lucky enough to swim with one of the centre's 22 resident dolphins, you may be able to create an abstract t-shirt with the dolphin (they hold the brushes in their mouths and try to paint).
For families with young grandchildren who are staying in hotels in Tampa, a visit to Dolphin Cove in Key Largo is a must. The Shallow Water Dolphin Encounter involves little ones standing waist deep in the water and dolphin trainers are present at all times.