Friends reunited… in Australia
Retiree Raymond Bunning jetted off to Australia to visit an old school friend he hadn't seen for 45 years – thanks to a Staysure holiday cover policy.
It was back in 1970 when old school friends Raymond Bunning and Kevin O'Sullivan inadvertently lost touch. The pair had known each other since infant school and went on to attend the same schools as they grew up in West London, spending every summer together.
However, when Raymond married his wife Teresa in 1970, the newlyweds moved to Kent, and the old school pals lost contact with each other. And that might have been the end of their friendship, had it not been for a chance encounter with a mutual friend in 2013.
After asking after his old school friend, Raymond was delighted to hear that Kevin was now living in Sydney, Australia, with his wife Bernie, having moved there in 1978. And better still – their mutual acquaintance had Kevin's email address.
So after making contact it was decided that the friends would meet up Down Under for a long overdue re-union to catch up on nearly 50 years of news.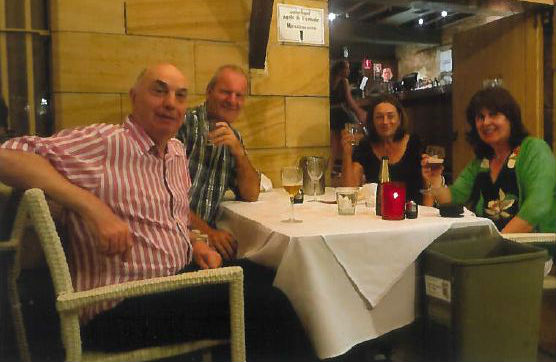 "He was still exactly the same after all those years, it was like we had never been apart," said Raymond, 66, from Rugby.
"We had a few beers to celebrate and it felt good to see him. We met at a hotel foyer and we didn't move all night from there – there was so much to catch up on."
And while Raymond and Teresa were Down Under, the pair decided to make the most of their trip and book two cruises around Australia, to see as much of the country as possible. The retirees cruised to Sydney, Perth, Darwin and the Whit Sunday Islands before the second half of their cruise took them to New Zealand and Bali.
Raymond, who used to work as a railway electrification engineer, told Staysure: "I'd recommend cruising around Australia and New Zealand to anyone, it was a lot of fun. The highlight for me was Sydney – where we wandered around on a guided tour and saw the Botanical Gardens and the zoo, that was very nice."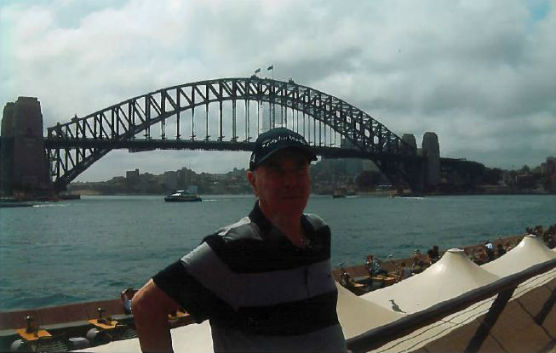 The grandfather of five, who has high blood pressure, explained that he chose Staysure after getting quotes from several travel insurance providers.
He recalled: "I heard Staysure were good on price and you were the cheapest. So we got our car insurance from you too."
As for the future, Raymond and his wife will be off again this September on a cruise to celebrate his 67th birthday, aboard the world's third largest cruise ship, the Anthem of the Seas.
Raymond added: "I can't wait!"
Win a £100 Marks & Spencer voucher*
Staysure customers go on some truly amazing adventures. From gallivanting around the Galápagos and trekking across the desert in Jordan, to volunteering after natural disasters and jetting off to Hawaii to participate in a singing contest, you'll find them all on our Real Lives feature.
So if you have an exciting story about your recent trip away to, why not let us know? We'd love to hear about it!
For every story we receive, we'll enter you into our monthly prize draw to win a £100 Marks & Spencer voucher.*