The beauty of England's south west coast
You don't need to travel far to find beauty in the UK and the south coast is not only stunning, it's officially the sunniest place in England. With over 300 miles of spectacular coastline, four UNESCO World Heritage Sites and two National Parks, what more would you need to squeeze into your perfect holiday itinerary?
The south west coast is home to several iconic sights like Wiltshire's Stonehenge, Brighton's Royal Pavilion, and Portsmouth Harbour's Spinnaker Tower to name but a few. The area also hosts some of the UK's most legendary arts and music festivals and just as famous cream teas, cider and fish and chips, while the rolling countryside and idyllic coastline offer perfect opportunities for hiking and cycling.
Whether you are looking to stay in quaint cottages, hotels or camping under the stars, you're sure to find many great holiday options to suit your needs.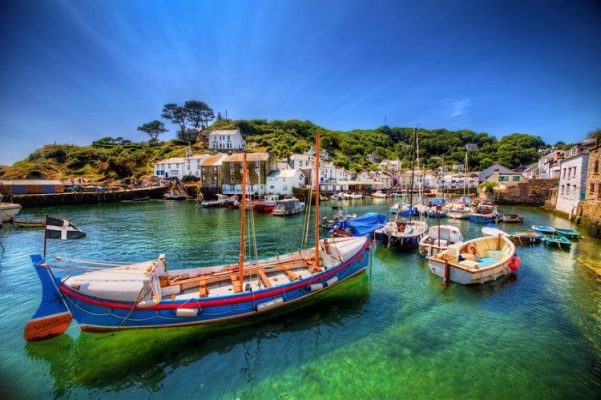 Cornwall
Cornwall's hundreds of miles of wild coast, dunes, cliffs, medieval harbours, oak forests and streams await you and the beauty is just about everywhere is reachable on foot.
Its past industries of fishing, farming and mining all but disappeared in around 2006, giving way to a distinctive creative and touristic character which helps draw in the visitors. Meanwhile, Cornwall's historic mining areas have formed part of a UNESCO World Heritage site, the Cornwall and West Devon Mining Landscape,
Aside from awesome fresh air, sea views and industrial heritage, Cornwall offers more: Whether it's exploring the space-age domes of the Eden Project, sampling Cornish pasties, then teatime jam and scones, or basking on a deserted beach, you're sure to feel inspired.
Penzance and its beach is a favourite for families, but it's a particular hit amongst avid surfers, artists and foodies too, who all feel the pull of the characterful Cornish coast. Penzance is a great place to base yourself as it's less commercial than some other towns along the coast and offers elegant architecture and jaw-dropping views – take a walk along its grand promenade perched above Mounts Bay for marvellous coastal vistas of the cliffs and hidden coves below.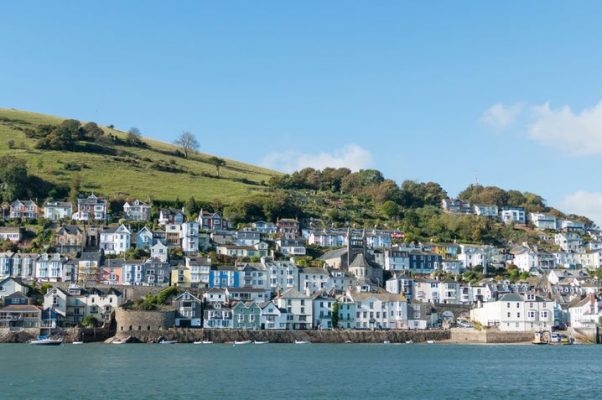 Devon
Apart from epic coastal scenery, historic buildings, vibrant cities and wild moors, Devon is also much loved for its thick, rich clotted cream and ice cream. Here you can ditch your usual routine and take a hike along the rugged coast path, amble along hedge-lined lanes or take a scenic boat trip.
Discover the university city of Exeter or take to the touristy town of Torquay or the yacht havens of Dartmouth and Totnes. If you prefer the wilds, you can blow any cobwebs away on breath-taking Dartmoor or on the remote, wild north coast. For the more adventurous, there's plenty of surfing, cycling, horse-riding, kayaking, swimming and sandy beach-going to enjoy.
The South West Coastal Path is an epic path covering 630 miles of sensational coastline which is longest National Trail in the UK. Do the entire stretch from Somerset's Minehead to Dorset's Poole Harbour over several weeks or pick it up for more manageable stretches. One thing's for sure: every day you walk, you'll come across stunning new experiences.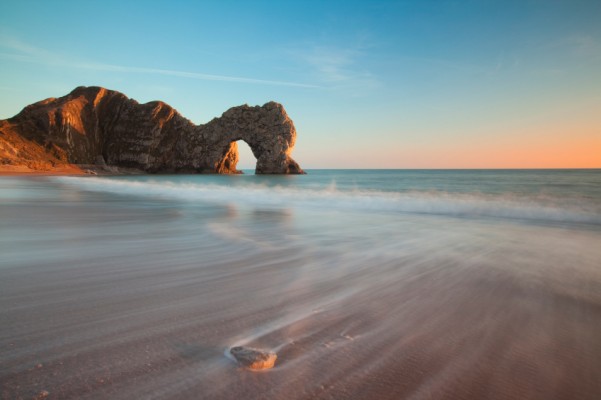 Dorset
Dorset, otherwise known as Hardy Country, boasts fresh, bracing winds, crumbly cliffs, fossil filled beaches and intriguing geological features. You might well imagine characters such as Tess of the D'Urbervilles in Thomas Hardy's great classics as they go about their dramatic, often impoverished rural lives on the moorlands and in its evocative 18th century market towns.
The famous Jurassic Coast, has been a UNESCO World Heritage Site since 2001 and its magnificent 95 mile stretch of Dorset coastline soon puts things into perspective: its multitude of unusual fossils and rock formations record 185 million years of the planet's history. For a folded limestone wonderland, head for Lulworth Cove and its famous natural arch, Durdle Door.
If you are travelling with the grandkids, Dorset also boasts some unique family attractions: check out Monkey World or try some explosive fun at The Tank Museum. Or if you're looking for a slightly slower, more relaxed pace to your holiday, visiting Dorset's many fantastic historic houses and gardens might well keep you entertained.
Lyme Regis, Swanage and Weymouth are some of the curious seaside resorts worth visiting but there are other equally enchanting harbour-side villages to drop in on as you go. To cap it all, the people are friendly and the fish and chips are to die for.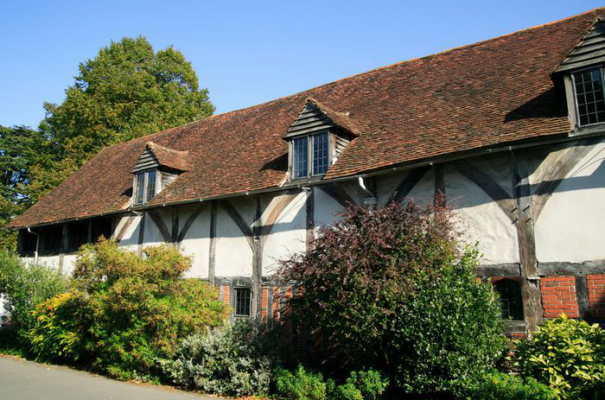 Hampshire
Some of your main ports of call in Hampshire are Winchester and Portsmouth, both of which come with their own blend of south coast appeal.
Portsmouth boasts a world-class collection of maritime heritage well worth visiting for a day trip. Roam amid three evocatively historic ships, a submarine and several impressive museums. The city's Point district also beckons with its cobbled streets and ancient pubs, while the Spinnaker Tower delivers epic views. Portsmouth is also the prime departure point for the Isle of Wight.
Historic Winchester is a mellow and beautiful must-see. The past is still evident as you stroll around the flint etched walls of this ancient cathedral city. Once the capital of Saxon kings and a centre for bishops, Winchester's landmarks remind us of Alfred the Great and King Arthur of the round table. The architecture is exquisite – from handsome Elizabethan and Regency buildings in the narrow streets to the cathedral at its core. Its location on the river valley means you can also take some wonderful waterside walks with Winchester in the background.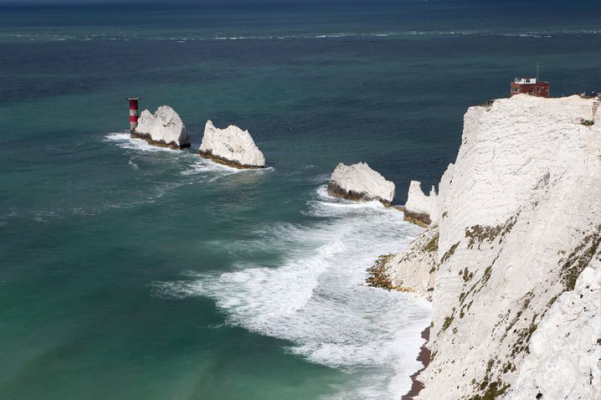 Isle of Wight
For years, this slab of rock off Portsmouth's shores has been a magnet for family holidays and it maintains its seaside cachet as a fun-packed bucket and spade holiday spot. But little by little, the island's image is changing: now the promenades and amusement arcades are framed by trendy shops, galleries, cafes and restaurants to create a slightly more sophisticated vibe.
A mild climate, a myriad of outdoors activities and a magnificent 25-mile coastline continue to draw visitors to the island. The summer music festival draw party-goers; recently caught seafood is served in simple fishermen's cafes, and cool camping (glamping) is in abundance – the sites are dotted with eco-yurts and vintage campervans for the more discerning campers amongst us.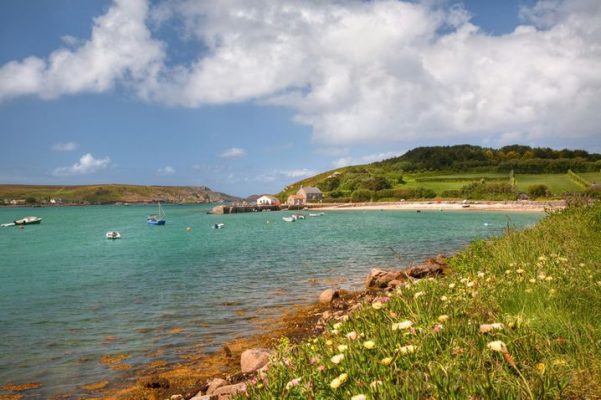 Isles of Scilly
Folklore fondly names the Scilly Isles the lost land of Lyonesse and this compact group of over 100 islands just 30 miles southwest of Land's End is indeed dramatic. Famed for its warm summers and ferocious winter storms, you will be absolutely spoilt for natural beauty. This is a perfect place for peace, along with an abundance of wild, subtropical flowers and flocks of seabirds gliding above the unspoiled beaches galore.
The Isles are easy to get to via a quick ferry service from Penzance and by air from Land's End airport or other UK airports. You will get in at the largest of the five inhabited islands, St. Mary's, which offers plenty of accommodation; however, the grandest retreats are to be found on the islands of Tresco and St Martin's.