Top 10 UK country and wildlife parks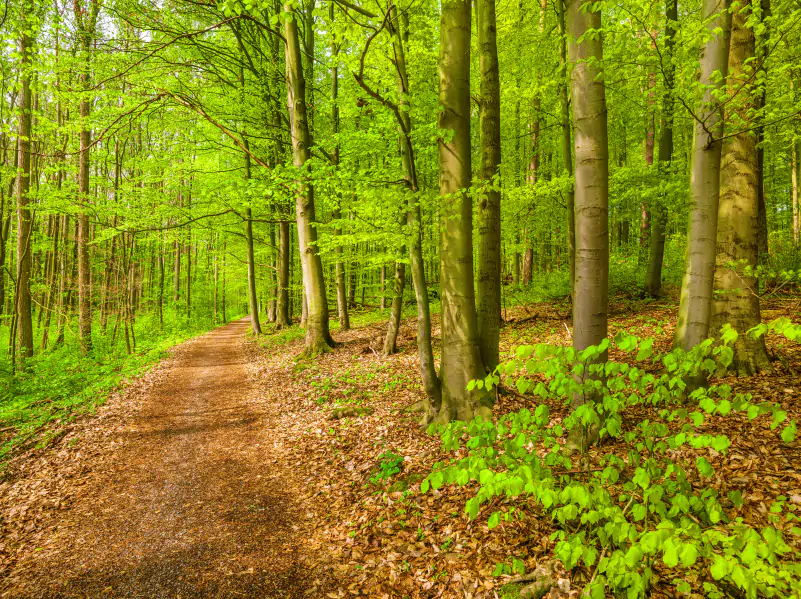 Country parks are a stepping-stone between city green spaces and the countryside – we look at 10 of the UK's finest…
In the UK we are lucky to have so many breathtaking parks for the whole family to enjoy. And if you have just had a rather indulgent Christmas, what better way is there to recharge your batteries than by exploring the great outdoors?
Country parks are ideal for peaceful walks, a cycle through the countryside, wildlife watching, picnics, keeping youngsters occupied and much more. While many visit for the scenery and landscapes, it's also nice to escape the hustle and bustle of everyday life with a nice cup of tea somewhere suitably tranquil!
With all this in mind, we've come up with a list of 10 parks that promise a great day out for people of all ages. So prepare to stretch those legs, fill those lungs with fresh air and relish in nature's open spaces, as we show you some of the best country parks Britain has to offer!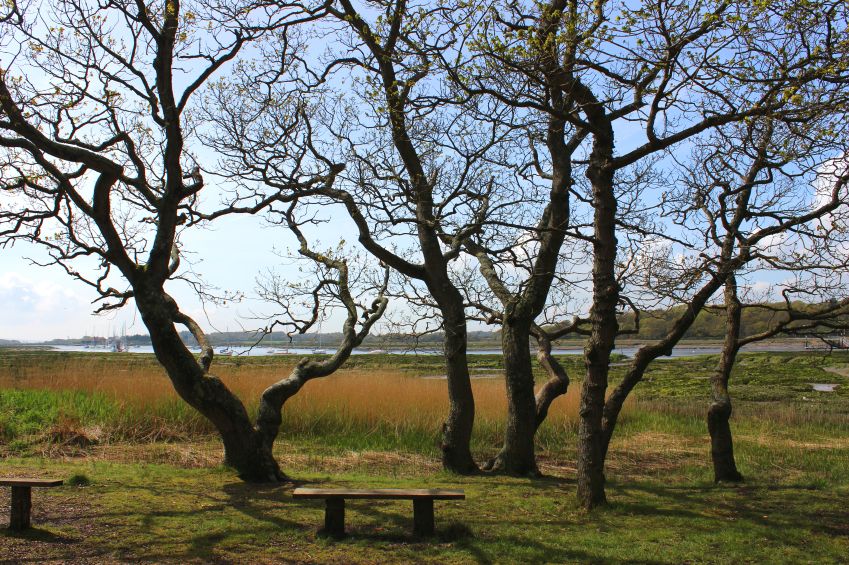 1. Lepe Country Park, the New Forest, Southern England.
Views of the Isle of Wight and the Solent make this one of the most beautiful parks in the UK.
This stunning coastal country park offers over a mile of beach and pine fringed cliffs with impressive views of the Isle of Wight. You can amble along a five mile circular walk, explore D-Day remains, wallow in wildflower meadows and then relax at the park's café afterwards. Other activities include an adventure playground, guided walks and picnic areas.
More Information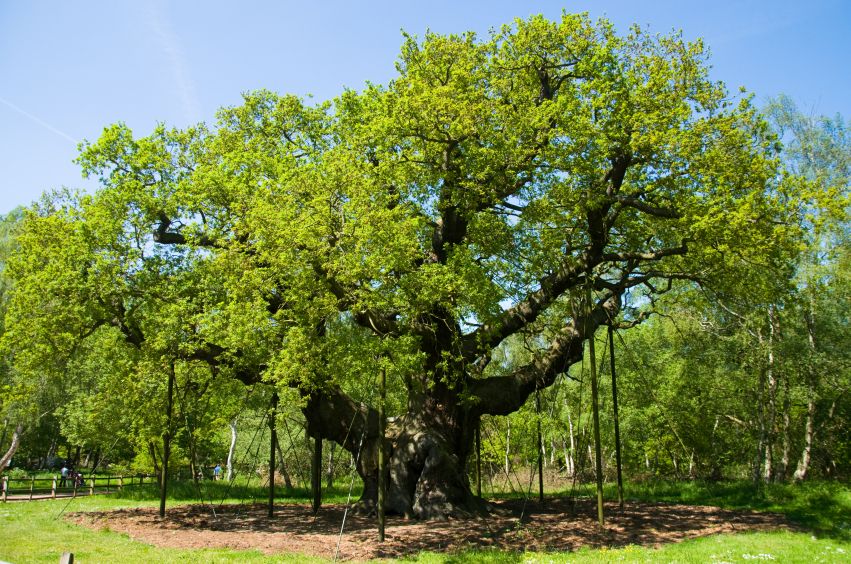 2. Sherwood Forest Country Park, Nottingham, England.
Sherwood Forest Country Park is one of the most popular in the UK.
Picture Credit: Nottinghamshire County Council
The legendary home of the outlaw Robin Hood, this country park is one of the most popular in the UK. Spread out over 450 acres, it contains some of the oldest trees in Europe – some oaks are more than five centuries old. The Major Oak, which has been producing acorns for an estimated 800 years, was recently crowned "England's Tree of the Year" and is ten minutes from the visitor centre – which also features an exhibition on Robin Hood.
More Information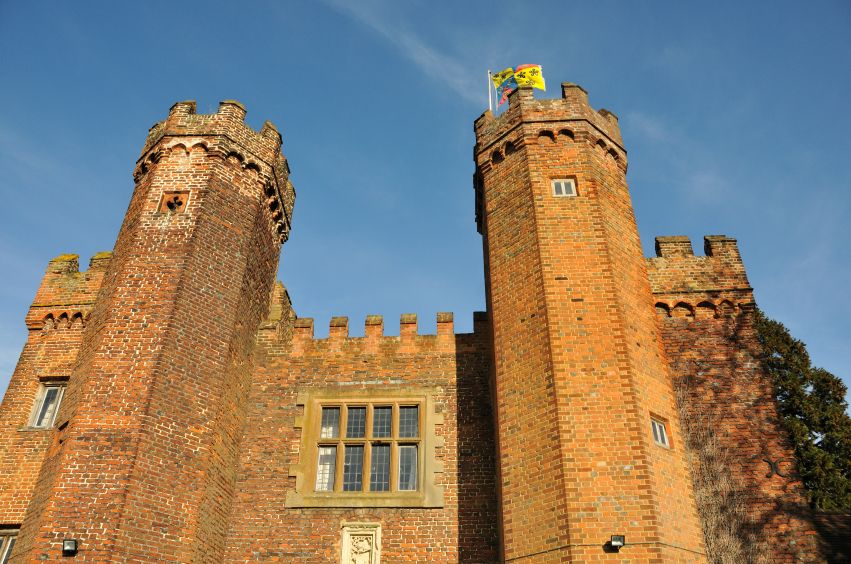 3. Lullingstone Country Park, Kent, England.
Lullingstone Country Park in Kent is a former deer park in a large estate.
A former deer park in a large estate, the 460 acre Lullingstone Country Park is also home to 500-year-old trees, wildflowers, picnic areas and a medieval church. Marked trails criss-cross the park, which pass Lullingstone Castle – a historic manor house that was regularly visited by Henry VIII. Youngsters can get to grips with a zip wire, while other highlights include a 6.5 mile circular guided walk.
More Information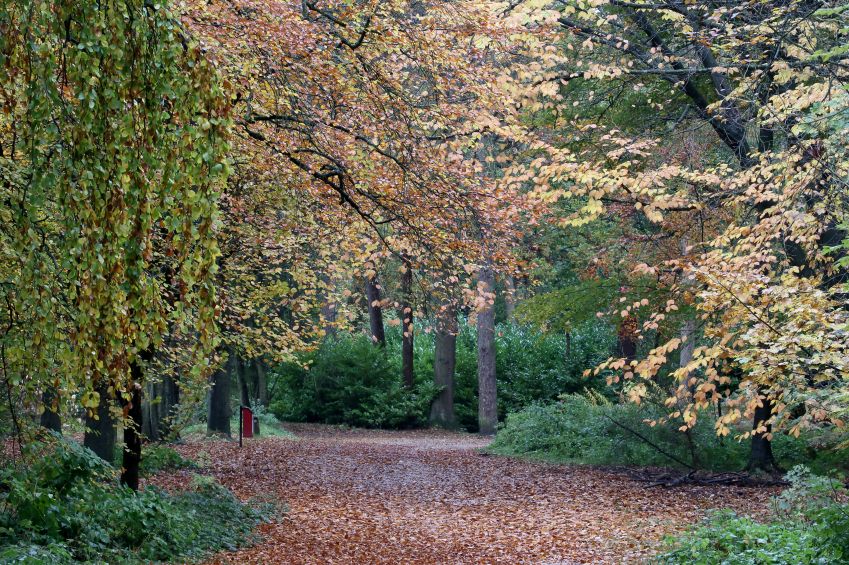 4. Lickey Hills Country Park, Birmingham, England.
Lickey Hills is only a short drive from Birmingham city centre.
Just ten miles south west of Birmingham, the 524-acre park is bursting with activities for people of all ages, including: cycling, orienteering, golf, tennis, bowls, horse riding and of course, plenty of marked trails. There's also an adventure playground, free table-tennis, a visitor centre and a small children's golf course.
More Information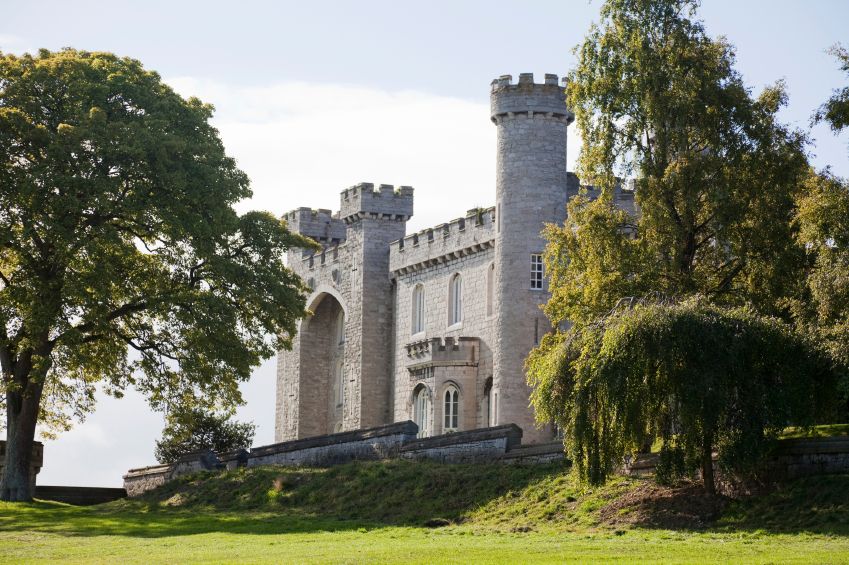 5. Bodelwyddan Castle and Park, Denbighshire, North Wales.
An outside view of Bodelwyddan Castle on a sunny day with blue skies in the background.
Set in 260 acres of stunning parkland, you'll discover a deer park, a walled garden maze and the remains of World War I practice trenches. The Victorian country house is well worth a visit as its old-world styled rooms are furnished as if they were in the 19th century. And don't forget to get your black and white photograph in authentic Victorian costume!
More Information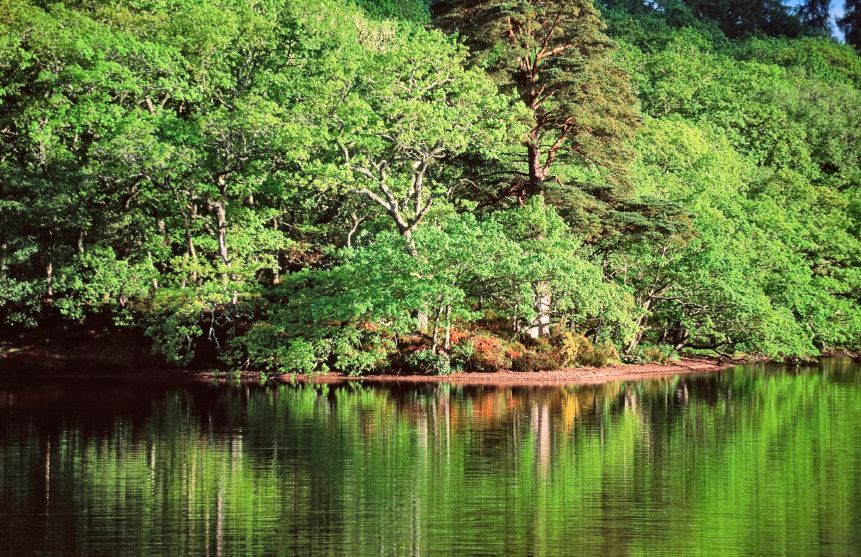 6. Beecraigs Country Park, West Lothian, Scotland.
At Beecraigs Country Park you can do plenty of water sports such as kayaking and white water rafting.Picture Credit: VisitScotland/ScottishViewpoint
Beecraigs Country Park offers a huge variety of outdoor leisure activities for those who have the energy, including: kayaking, abseiling, climbing, pioneering, mountain biking, white water rafting, orienteering and even skiing on the park's artificial ski slope! But if all that sounds like too much hard work, there are gentle woodland walks and a hilltop restaurant where you can relax with a cup of tea. The park is also the prime filming location for Scotland's biggest independent movie in 20 years – The Fairy Flag.
More Information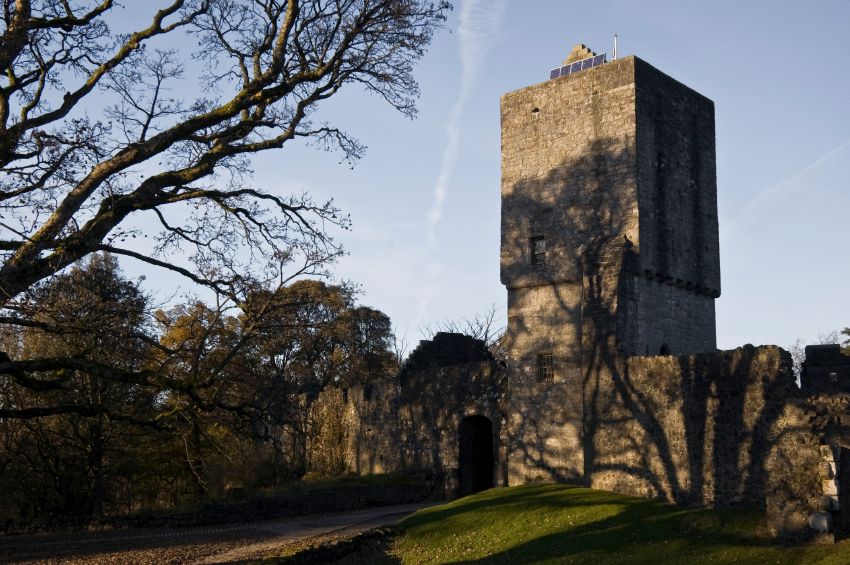 7. Mugdock Country Park, Glasgow, Scotland.
The south west tower of Mugdock Castle, open to the public on Saturdays and Sundays from the end of May until the end of September.
One of Scotland's most popular attractions, there's plenty on offer here. Just 10 miles from Glasgow city centre, the park includes the remains of a 14th century castle and a 19th century Gothic mansion. Facilities include a visitor's centre and a mouth-watering array of dining options. History buffs can also visit a Stone Age site, a Bronze Age farm, Victorian gardens and a World War II gun site.
More Information
8. Crawfordsburn Country Park, Northern Ireland
Crawfordsburn Country Park has some stunning views over two beaches.
This tranquil park is situated on the southern shores of Belfast Lough and has two of the best beaches in Northern Ireland. As well as 3.5km of rugged coastline, stunning scenery, invigorating walks through wild-flower meadows and wooded glens, it also has a spectacular waterfall. There are several walking trails (and specific trails for people with disabilities), a large visitor centre, café, an Adidas approved running trail and Grey Point Fort – a coastal battery used during World War 2.
More Information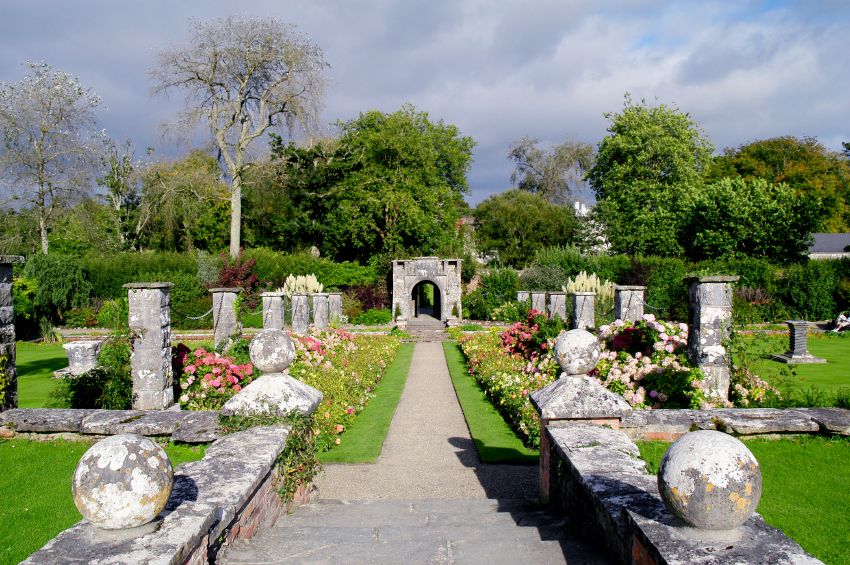 9. Carnfunnock Country Park, Northern Ireland
The Northern Ireland maze at Carnfunnock Country Park in Northern Ireland.
Originally built as an estate, Carnfunnock Country Park still retains its walled garden, lime kilns and an ice house. These days the park is packed with colourful gardens, walking trails and has spectacular views of the Antrim Coast and North Channel. In addition you'll find: a maritime themed outdoor adventure playground, a golf driving range and academy, orienteering courses, picnic sites, and a maze in the shape of Northern Ireland. Meanwhile for youngsters they can enjoy a miniature railway, a bouncy castle, bungee run, remote control boats/trucks, bungee trampolines, an 18-hole mini golf course and an activity centre.
More Information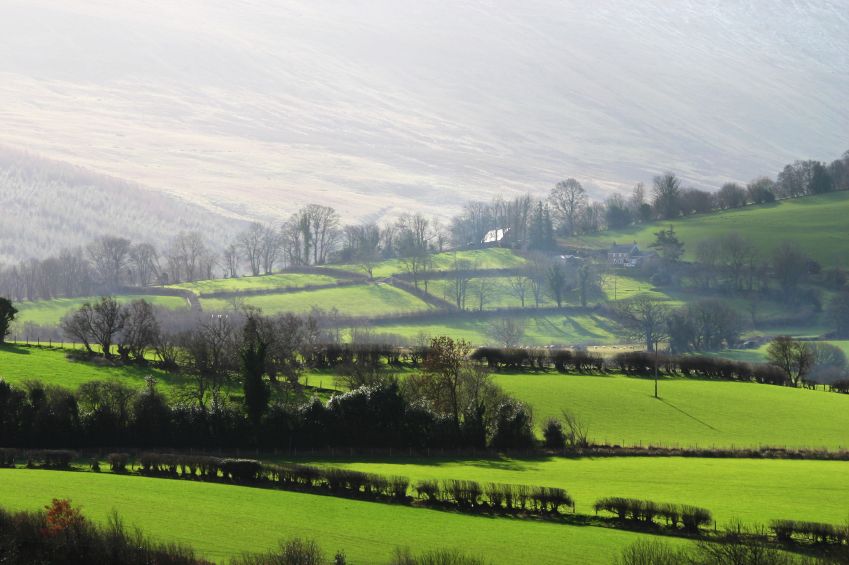 10. Dare Valley Country Park, Aberdare, South Wales
Dare Valley Country Park is said to be one of the finest in Wales.
Dare Valley Country Park is set in a striking glacial valley and was the first country park in England and Wales to be built on land reclaimed from coalmining. Often described as one of Wales' best kept secrets, nowadays the woodland and pastures have regenerated and wildlife abounds across the 500-acre park. A number of popular guided walks, cycling routes, trails and orienteering courses show off the park's many streams and lakes.
More Information
For more staycation ideas see our top 50 most beautiful places in the UK to visit, and read up on what our UK travel insurance would cover.
UK Travel Insurance
Many people overlook travel insurance for UK holidays and could face significant costs if they don't have a quality policy in place. With an Annual Multi-Trip policy, you can cover all your last minute UK trips without the need to plan ahead. Get a quote online or speak to a member of the insurance team on: 0800 033 4902.