Celebrating British History with Travel in 2020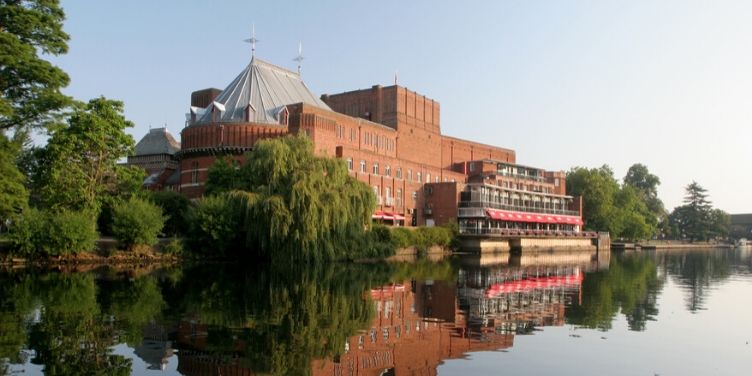 Every year brings a crop of anniversaries that add an extra dimension to holiday plans and days out and 2020 is no exception!
600 years: Building of Shakespeare's Schoolroom & Guildhall
There will be a full programme of talks and events in Stratford-upon-Avon this year to mark the 600th anniversary of the building where William Shakespeare went to school, between the ages of 7 to 14.
The building is one of the few remaining examples of a medieval Guildhall in Britain. The Guildhall also hosted performances by troupes of great actors, and would have given young Will his first taste of professional theatre.
For more information, click here.
500 years: Royal meeting at the Field of the Cloth of Gold
In 1520, 29-year-old monarch, musician and all-round Renaissance man Henry VIII met his young French counterpart François I at Guines, near Calais.
Their aim? To forge a political alliance during an ostentatious fortnight of feasts, tournaments and religious services. They lodged in a mass of elaborate tents that became known as the Field of the Cloth of Gold.
Before crossing the English Channel, Henry prepared for the extravaganza at his moated property in Kent, descending on Leeds Castle with an entourage of 5,000. Imagine the scene as you tour special displays this year and discover the castle's role (1 April – 31 December).
For more information, click here.
475 years: Sinking of the Mary Rose
If you've never seen Henry VIII's favourite warship, which sank in the Solent outside Portsmouth Harbour in 1545, make this the year you visit the outstanding museum inside Portsmouth Historic Dockyard.
See thousands of objects from huge guns to tiny nit combs, and discover the lives of the officers and sailors who lost their lives – even the ship's dog! A unique window into Tudor life and times.
For more information, click here.
400 years: Sailing of the Mayflower
In 1620, the Mayflower sailed from Plymouth in Devon to the New World with the Pilgrim Fathers on board. This year, the city will stage cultural exhibitions, outdoor installations and live shows, but so too will other towns across the UK connected to the ship and its passengers.
Mayflower was registered in Harwich, where its part-owner and master, Captain Christopher Jones was born before moving to Rotherhithe in the London Borough of Southwark. He died at Rotherhithe in 1622 and rests in St Mary's Churchyard – look out for the blue plaque beside the Thames Path.
Click here for more information.
300 years: Birth of naturalist Gilbert White
Curate of Selborne parish in Hampshire, the Reverend Gilbert White was a keen gardener from a young age, keeping methodical planting and weather notes. He went on to study birds, animals and seasonal variations in the countryside around him and in 1789, four years before his death, published 'The Natural History and Antiquities of Selborne' which has never been out of print.
Visit White's charming village house and garden, restored according to descriptions in his own letters, including a Herb Garden and Naturalists Garden.
You can find details of talks, events and exhibitions here.
The first exhibition in his tercentenary year – Gilbert White around the World – explores his international impact and runs until 28 June 2020.
200 years – Birth of Florence Nightingale
Arguably the most famous nurse on the planet, 'The Lady of the Lamp' left a legacy that has influenced nursing across the world.
Visit the museum dedicated to her on the banks of the Thames opposite the Houses of Parliament and enjoy a wealth of bicentenary events including expert talks and guided walking tours around London.
For more information, click here.
150 years: Death of Charles Dickens
Born in Portsmouth, Dickens spent much of his working life in London, but has links with Manchester, Yorkshire and Kent, so watch out for special events to mark the passing of one of our greatest ever novelists.
For more information, click here.
125 years: Launch of the National Trust
Founded on 12 January 1895, the National Trust looks after heritage properties and coastline, land, landscape and wildlife. It also offers an increasing number of activities and facilities for younger visitors, so they can enjoy nature too. Keep a look out for family-friendly events near you for a great day out with the grandchildren!
For more information, click here.