3 hidden gems on your Costa Blanca holidays
Costa Blanca holidays have long been favourites with travellers due to the area's glorious beaches and sunny climate. The white coast, in the south-east of Spain offers sangria by the sea and long hours spent sunbathing by the pool. That aside,  Costa Blanca holidays still have a few surprises up their sleeve and if you like to explore beyond the seafront, it has some charming secret sites to discover.
Leave the pure white sands and luxury hotels behind you for a while and you'll find cultural treasures galore. Here we suggest three hidden gems you might like to discover on your Costa Blanca holidays: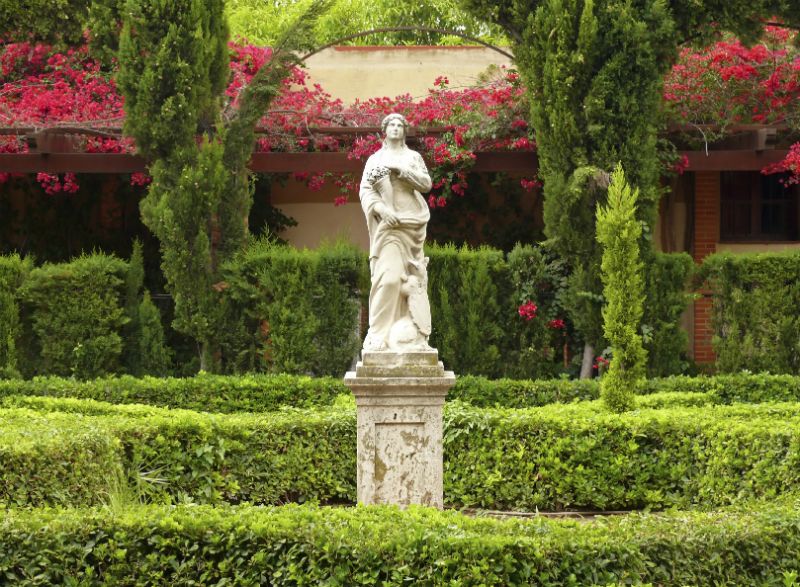 1. Klein-Schreuder Sculpture Garden
If the beach gets too busy and you want some solitude in beautiful surroundings, the Klein-Schreuder Sculpture Garden in Alfaz del Pi is an oasis of calm and artistic tranquillity.
800 metres of pathways and walks lead you through trees, shrubs and flower displays, all designed and planted so that whatever time of year you visit, something is in glorious bloom.
The gardens were originally an orange grove which fell into decline and was left abandoned. When it was bought, the idea was to build a residential house and gardens here, but the plot was developed into this stunning gardens and sculpture park instead. The sculptures here are mostly temporary and change often, making this fantastic open air art space a delight to visit more than once.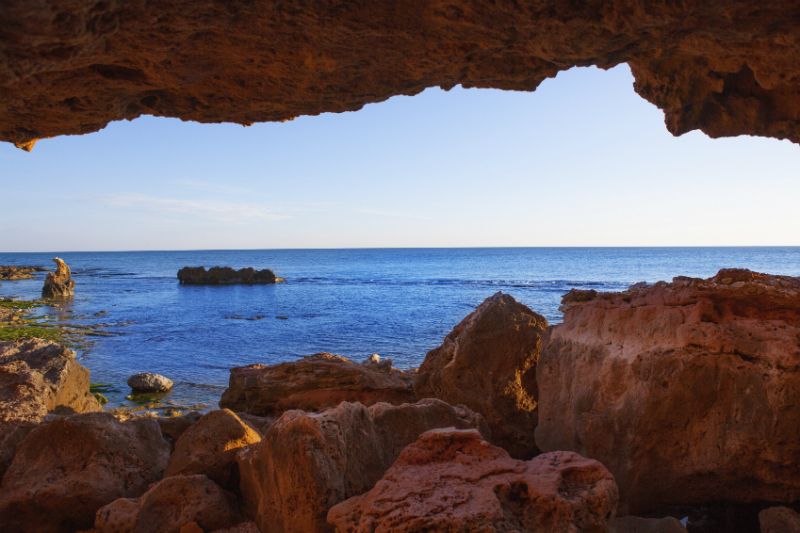 2. La Cova Talla
This one's ideal if you're an explorer at heart. The cave in Denia is a large, open-mouthed cave with a wealth of history at every step you take inside. The best entrance to the cave is by sea. This way you'll arrive directly into the central area of the cave where it's dry and if you look carefully you can see the tool marks made by workmen quarrying for the distinctive limestone natural to this area.
There's also access via a tunnel in the hillside which is drier, but bear in mind, if you decide to access the cave from this direction, it's a much longer walk.
Be aware that this isn't an activity for anyone who doesn't love climbing  or  getting wet. The rocks here are slippery so extreme care needs to be taken and it's not suitable if you have mobility difficulties.  However,  if you like scrambling around natural sites and are excited by the idea of seeing the limestone cave used to extract the stone to build castles centuries before, La Cova makes a fascinating excursion.
Alternatively, you can walk by the sea here and peer into the mouth of the cave without actually going in. It still makes an incredible sight from a distance.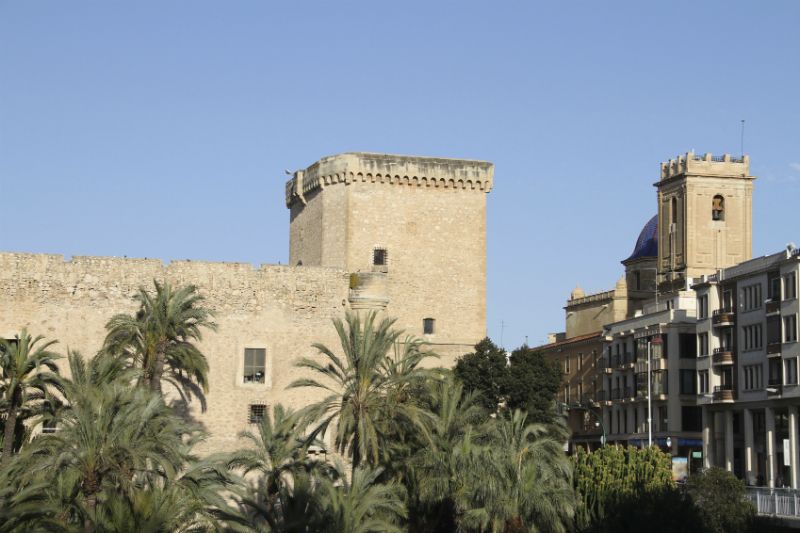 3. Arab Baths in Elche
For something unexpected and completely different, visit the Arab baths in Elche. Like the rest of Spain, the Costa Blanca was inhabited by the Moors around a thousand years ago. Although evidence of Moorish occupation can still be found in certain areas and its influence remains in the food and culture of the country, you won't often find historical buildings of this sort in such good condition.
The bathhouse was hidden under a convent and completely closed off to the public but when the nuns left and the building was rediscovered, all that changed. In 1998 the bathhouse was officially opened to the public and this once forgotten historic building saw the light of day again. The bathhouse is a perfect example of how the Moors lived here and gives an insight into life in Spain a thousand years ago.
Costa Blanca holidays are much loved for the delights of sea, sand and sangria. But no matter how long the days of sunshine are and how delicious the sangria, there's always time to discover more. The Costa Blanca is an area of great beauty and has a rich history waiting to be explored.
We suggest hiring a car for a couple of days and taking some time to seethese hidden sights. Alternatively, depending on where you're based, you could check out the public transport and have a mini adventure before heading back to the pool and the beach for some serious relaxation.