Explore Austria's history and culture
Are you eager to get acquainted with Austria's past? Then make your way to the five main cities of Vienna, Graz, Linz, Salzburg and Innsbruck and discover a multitude of theatres, concert halls, museums and baroque architecture that makes Austria a fabulous European city break destination.
With a cultural and architectural heritage heavily influenced by the Habsburg dynasty and the artistic elegance of Mozart, Schiele and Klimt, Austria is fascinating. Here's a whistle-stop tour of a few of the hundreds of cultural and historical sites that await you.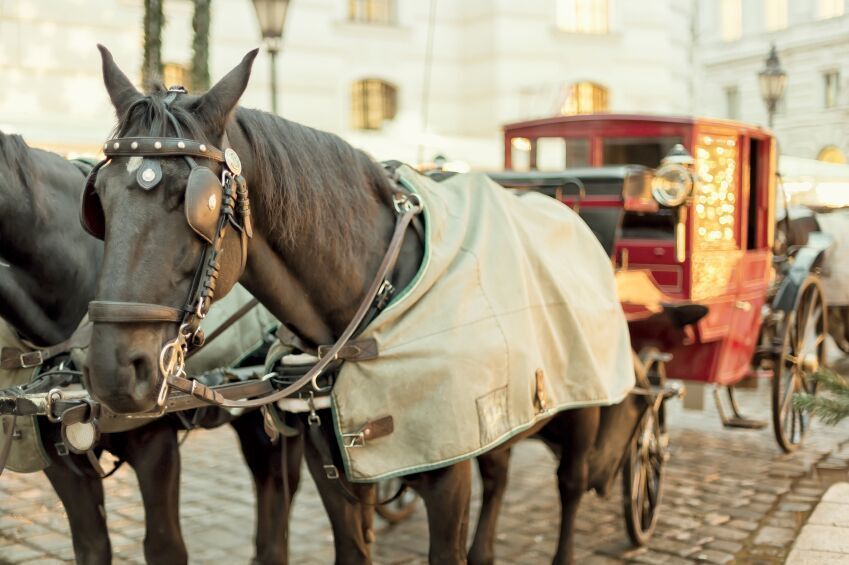 History
Bordered by eight countries, Austria has a truly varied cultural heritage with pronounced provincial differences, however the Austrian people are proud of their independent identity.
Austria is a land that has been ruled by many, from the first human settlements in the Danube Valley to the Celts, Illyrians, Romans, Bavarians, and then the prestigious Babenburg and the Habsburg dynasties. For 640 years, Austria was ruled by the Habsburgs who created the Austro-Hungarian Empire but this with the advent of the Second World War.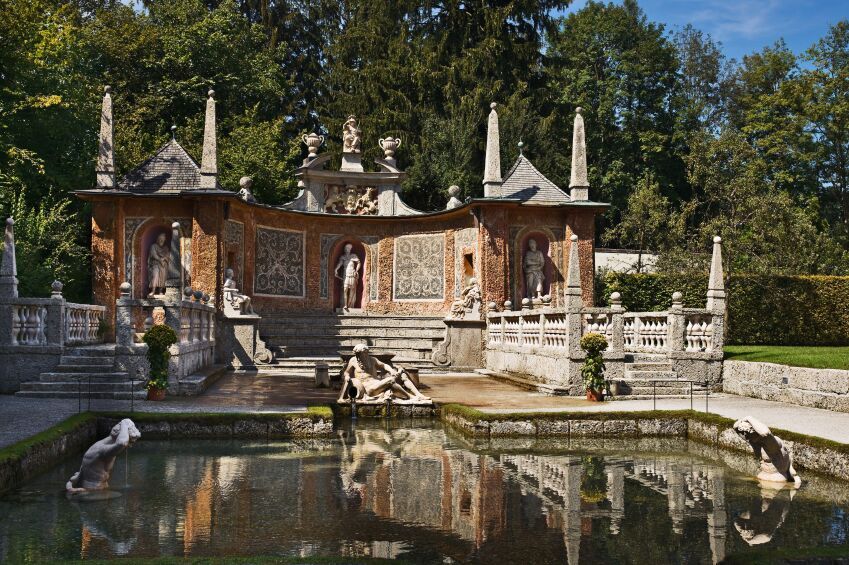 Castles and palaces
You will notice the influence of the Habsburg Empire everywhere you go in Austria along with ornate baroque churches and the castles and palaces such as Schloss Hellbrunn. Prince-archbishop Markus Sittikus built the whimsical castle in the early 17th century as a summer palace to escape from his functions at the Residenz, and subsequent rulers have flocked here to eat, drink and be merry. As you wander through, note the oriental-style Chinese Room, the frescoed Festsaal, the eccentric Wasserspiele (trick fountains), and the curious grottos and ponds in the leafy gardens. One final whim is the 18th century water-powered Mechanical Theatre, 200 lime wood figurines depict life in a baroque city.
Meanwhile, Salzburg's new DomQuartier features the Residenz where the prince-archbishops held court before Salzburg became part of the Habsburg Empire in the 19th century. You can marvel at the  exuberant state rooms, lavishly decorated with tapestries, frescoes and stuccoes along with works by Flemish and Dutch masters – don't miss Rubens' Allegory on Emperor Charles V and Rembrandt's chiaroscuro Old Woman Praying.
Salzburg's Schloss Mirabell was built on a whim in 1606 by Prince-Archbishop Wolf Dietrich to impress his mistress, Salome Alt. It must have done the job as she reputedly went on to bear him 15 children. The lavish baroque interior, complete with stucco, marble work and frescos, is free to visit and chamber concerts are sometimes performed in the Marmorsaal (Marble Hall).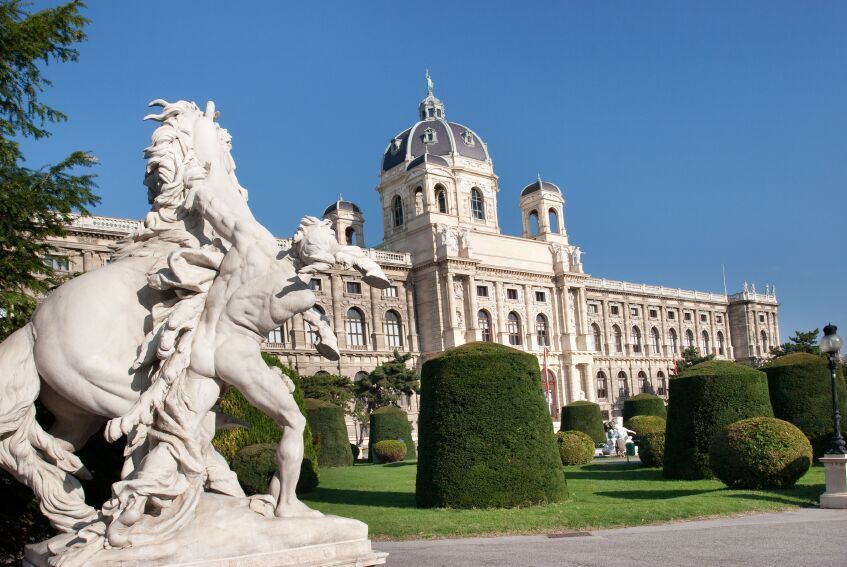 Museums
For full-blown exposure to Vienna's art museums and concert halls, make your way to Museumsquartier (MQ), the hub of Viennese cultural life covering over 60,000 square metres of exhibition space housed in former court stable blocks. The MQ is the eighth largest cultural area in the entire world, so be sure to take a look. Popular starting points are the Leopold Museum, MUMOK, and Kunsthalle Wienare.
The Salzburg Museum sits in the baroque Neue Residenz palace and its ornate rooms showcase everything from Roman excavations to prince-archbishop portraits. Salzburg is renowned as a chief source of artistic inspiration and it's easy to see why. Showstoppers include Carl Spitzweg's Sonntagsspaziergang (Sunday Stroll), the Ständesaal (Sovereign Chamber) with its lavish polychrome stucco and frescoes as well as the 16th century Milleflori tapestry and Archbishop Wolf Dietrich's gold-embroidered shoe.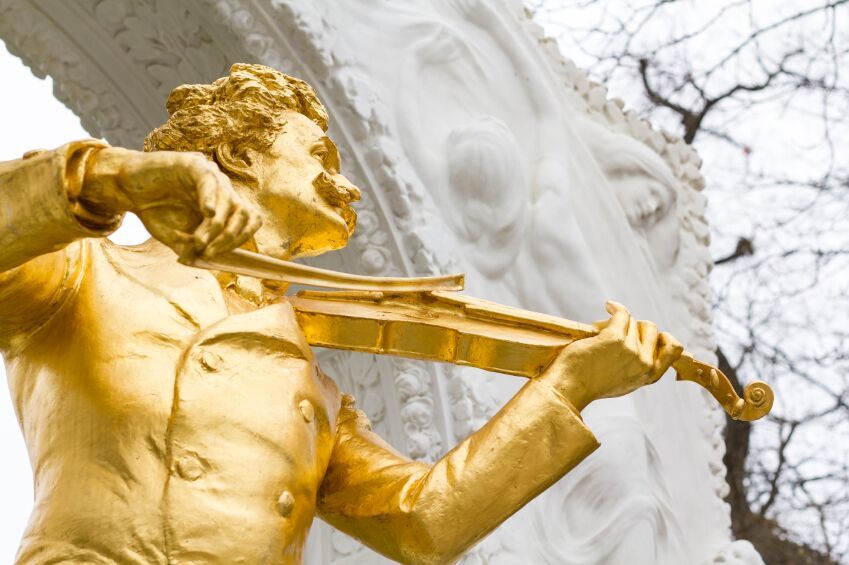 Classical music
If you're a fan of classical music, the Haus der Musik in Vienna offers the opportunity to learn about the history of Vienna's Philharmonic Orchestras and its highly esteemed classical composers. You can listen to the highlights of last New Year's concerts, as well as the summer concert held at the magnificent Habsburg family residence and tourist site, Schloss Schönbrunn. The museum's interesting interactive features enable you to compose your own waltz by rolling dice, conduct the Vienna Philharmonic Orchestra and use your body to create an opera. This is an amusing and informative day out for musical people of all ages. Motzart's birthplace in Salzburg is a favourite stop off too, with a museum showcasing the works and family life of the master, along with opportunities to listen to talks and concerts.
Schlosskonzertes widely acclaimed as Salzburg's most beautiful concert hall and hosts some 230 concerts per year which take place in the Marble Hall of Mirabell Palace. It's a fantasy of stucco, frescoes and coloured marble, making the baroque Marble Hall an idyllic setting to sit and enjoy atmospheric chamber music recitals.