Top 10 overseas holiday destinations for you and your grandchildren
In today's fast-paced world, it can sometimes be hard to snatch time to enjoy quality moments with your loved ones. And with family holidays not coming cheap, you'll want to make sure you book the right trip.
But where in the world will you and your grandchildren spend your precious time together? When choosing a destination, it's important to look for a holiday that will bridge the generations and keep everyone happy. Here, in no particular order, are ten of our favourite destinations which cater for all ages: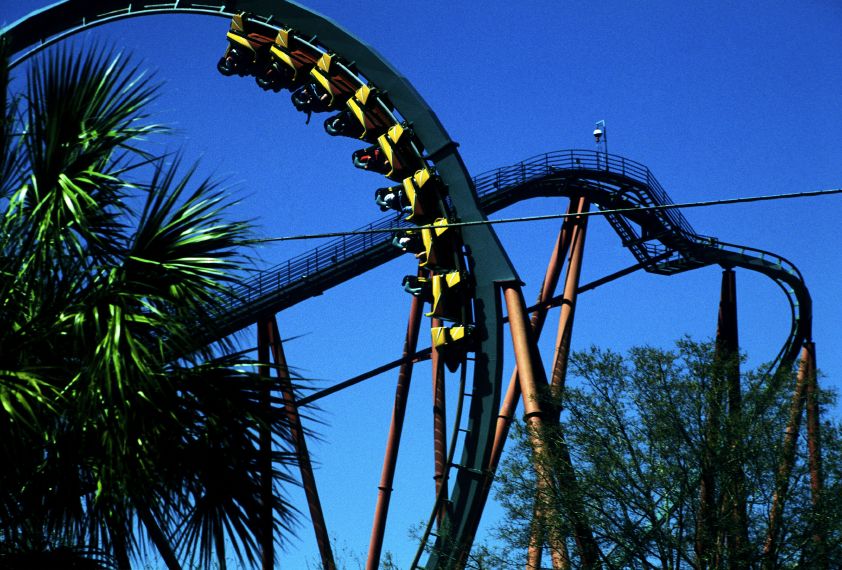 1. Florida, USA
Not only is Florida more than suitable for adults with its glorious weather, beaches and a plethora of bars and restaurants, the Sunshine State boasts numerous thrilling theme parks that the kids will love. The most famous include Disney World, Universal Studios and Busch Gardens, all of which are favourites among children who flock to the parks to meet their favourite cartoon and film characters and jumping aboard hair-raising fairground rides.
But Florida is not only about theme parks; there are plenty of things for grandma and granddad to enjoy too from the Florida Keys, the Everglades National Park to Miami's brilliant beaches and all the art deco architecture on South Beach.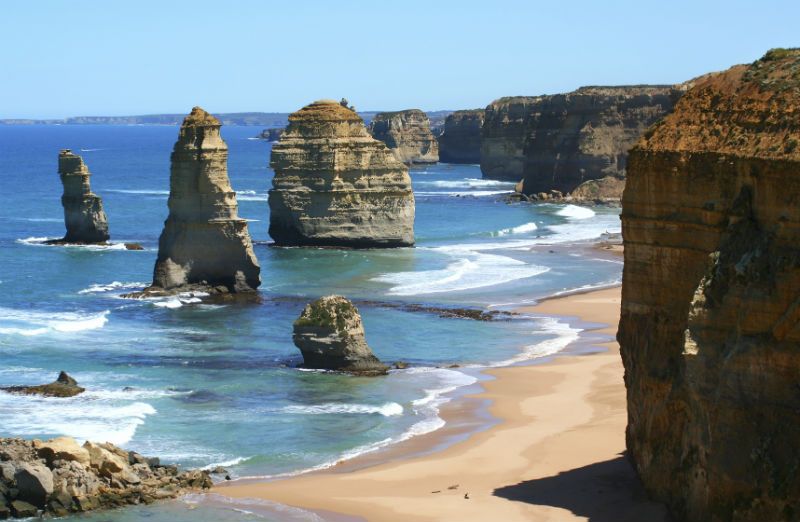 2. Australia
If you don't mind travelling to the other side of the world, perhaps a longer holiday to Australia will do the trick? You could take the grandkids off mum and dad's hands for the whole summer holidays and immerse yourself in a wealth of exciting outdoor activities. There is just so much scenery and activities to delight the whole family, while the weather can also be brilliant when it's wet and windy back home.
Sydney Harbour, Ayers Rock, the Great Barrier Reef and the Great Ocean Road are the highlights but there's plenty of water sports and lots of unusual wildlife. The climate in Australia can have a big impact on your holiday so plenty of research is required beforehand.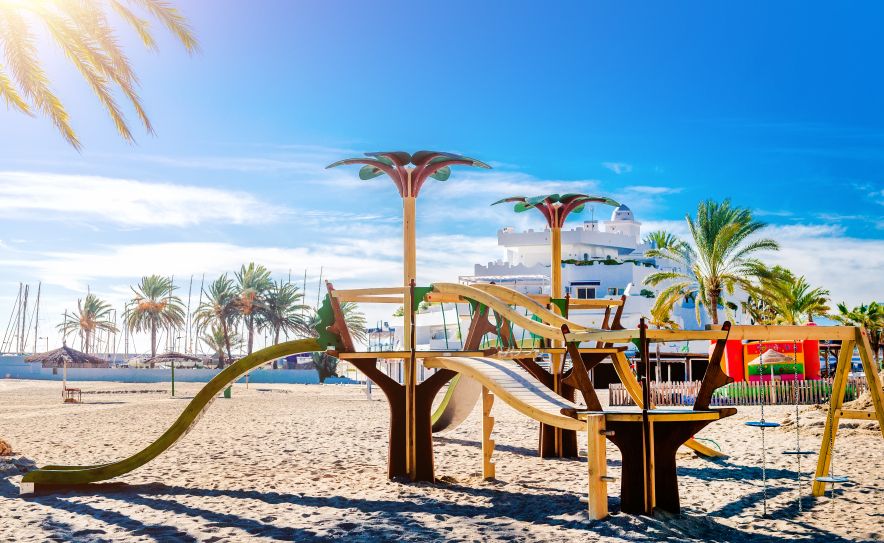 3. Spain
For a lower maintenance trip that's close to home, you really can't beat Spain. The country has been a favourite with UK travellers for decades and not without good reason. When in Spain you can almost guarantee a sunny climate and its relaxed way of life works well for both grandparents and children.
Older people enjoy whiling the day away on the beach with a book while the grandchildren play in the sand, and the sightseeing opportunities are certainly there if you want to enjoy them too. When you're not on the beach, there are plenty of water parks and opportunities for souvenir shopping that the kids will love. As importantly, the Spanish locals tend to be extremely family friendly, meaning that you can take the children with you to restaurants and informal outdoor bars at night without worrying.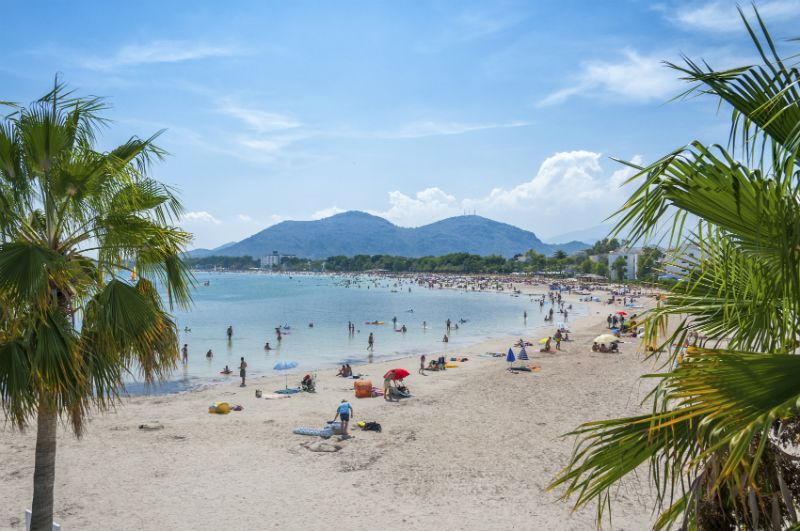 4. Balearic Islands, Spain
The Spanish islands of Majorca, Menorca and Ibiza have well-deserved reputations for trouble-free family holidays. Hundreds of direct flights take off from UK airports every week and many families are lured back year after year by the sunny climate, stunning scenery and mouth-watering local cuisine.
Majorca's plus points include its elegant capital city of Palma and the idyllic beaches of Alcudia, while Cala'n Bosch in Menorca could be your perfect choice for a relaxing beach break. Ibiza family holidays also offer an excellent mix of beaches, fun and water sports and it's easy enough to get away from the island's famous rush of endless parties and nightlife.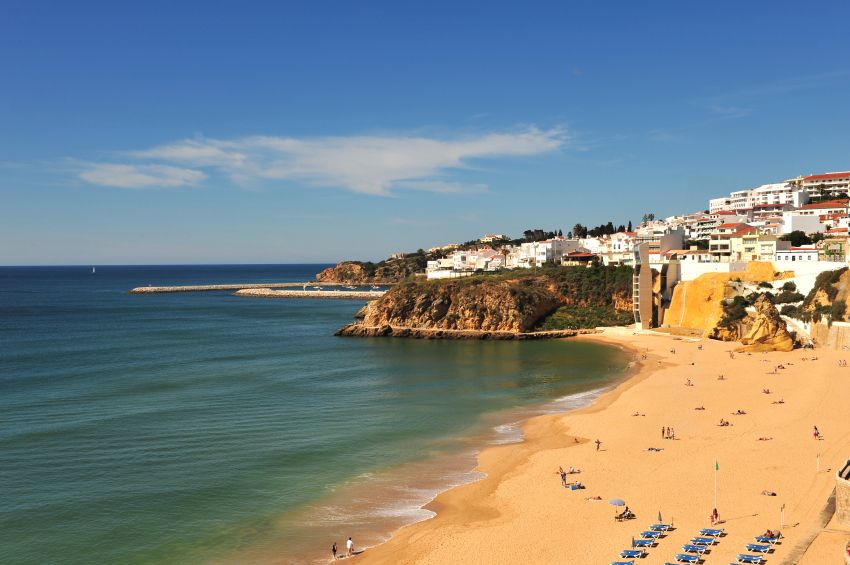 5. The Algarve, Portugal
Extensive beaches, family-friendly holiday resorts and hours of reliable summer sunshine all help to make Portugal's Algarve region a hit with British families. What's more, the Algarve offers a huge choice of accommodation to cater for all budgets and tastes.
For the young (and not-so-young) and sporty, there is an abundance of activities to enjoy, horse riding, golf and water sports being some of the most popular, while parents (and grandparents) can pamper themselves in the Algarve's many luxury spas. The busy resort of Albufeira is just the ticket for many families with the convenience of its excellent beach facilities, restaurants and theme parks – perfect when you have the grandchildren in tow.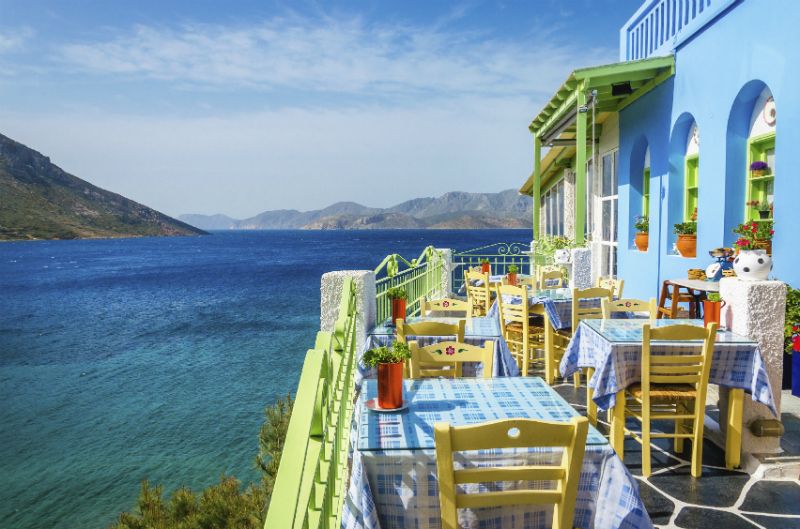 6. The Greek islands
Sun-kissed sandy beaches and crystal blue seas tempt thousands of British families to the Greek islands each year. But the beach life and sunshine are not the islands' only selling points. Corfu, Crete, Rhodes and Kos all provide a multitude of family-friendly things to see and do and even the quieter islands like Zante and Kefalonia provide stunning backdrops for less busy getaways with the grandchildren as you lap up the authentic Greek atmosphere, meet the locals and savour sumptuous Greek cuisine at waterside tavernas.
With the Greek economy suffering somewhat, families on a budget should be able to take advantage of some great discounts and special offers.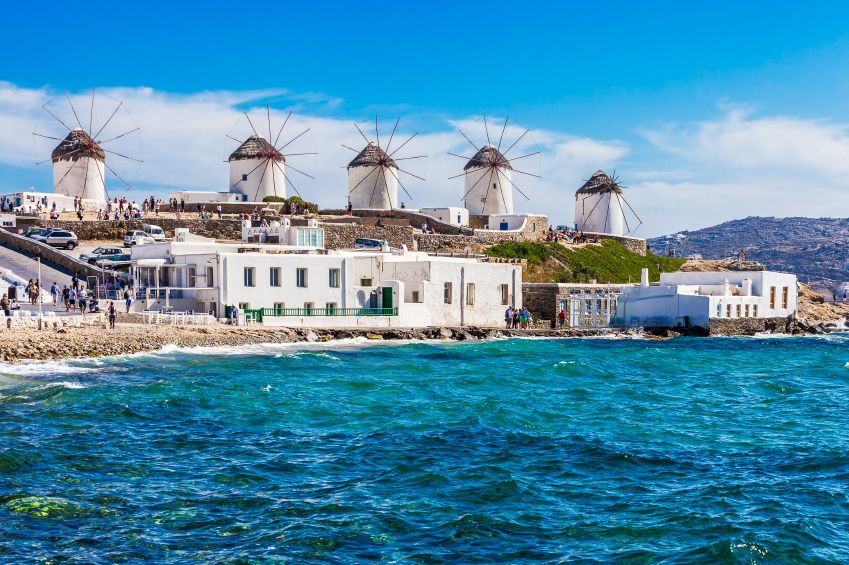 7. Mykonos, Greece
Probably one of the best served Greek islands in terms of things to do with the grandchildren. Nightclubs and the hedonistic parties aside, Mykonos has much a calmer, family-friendly side too. You'll enjoy some picture-perfect memories of bobbing fishing boats and sugar-cube houses as you gaze across the turquoise sea with the hazy outline of Naxos and Paros in the distance.
But what about the grandchildren? Many of Mykonos's holiday resorts feature kids' clubs, normally catering for those aged between two and 12 and the English-speaking staff keep them so well entertained, they'll hardly notice you're gone. This is a great opportunity to catch some time to yourselves, then reunite for some tennis, a visit to the playground or a stint of sandcastle building and bathing at the beach.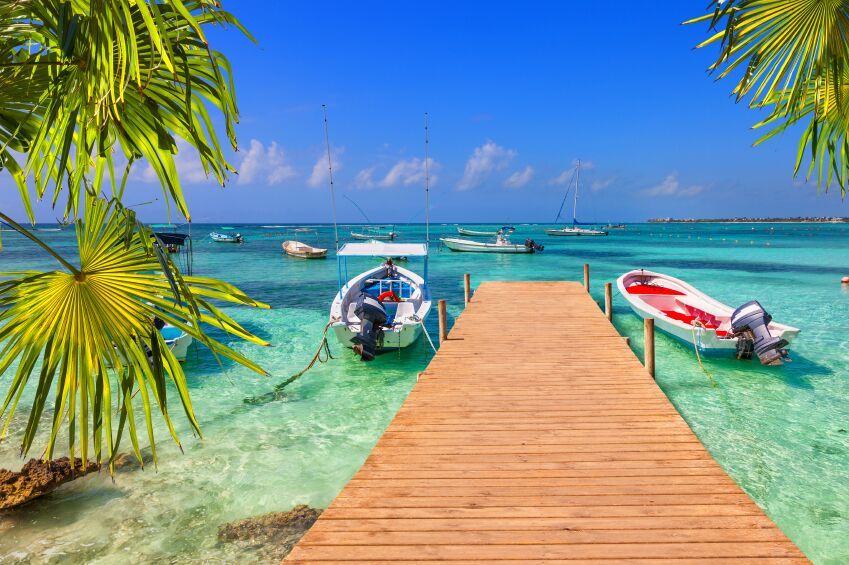 8. Cancun, Mexico
Cancun is easily reached from the UK via direct charter flights, making it an increasingly popular destination for British tourists. You can expect great service and plenty of child-friendly food options, thanks to very evident American influence. Meanwhile, its Caribbean location provides paradisiac beaches and deliciously warm water, perfect for all the family.
When you're not on Cancun's magnificent beaches, there's no shortage of other activities, from ancient Aztec sites like Chichen Itza nearby to the Wet 'n Wild park, diving, snorkelling, an aquarium and an eco-archaeological park which will keep everyone busy.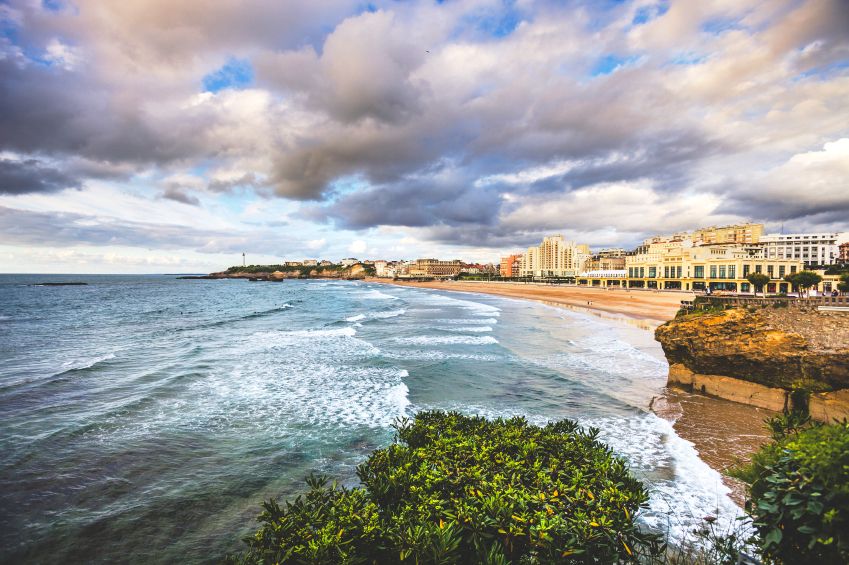 9. France
A short hop across the English Channel by Channel Tunnel and you'll find yourselves in the land of fabulous food, beaches, city tours and the great outdoors, all within easy reach. Whatever you and the grandkids love, France has it all. You can marvel at the yachts in Nice and St Tropez, ride the waves in Biarritz, feast on seafood in Brittany or mix culture with the delights of Disney in Paris – the choice is entirely yours. Not to be forgotten are spectacular winter holidays with the kids – try hiking, climbing, biking or skiing in France's beautiful Alpine resorts such as Chamonix.
And best of all, there's no need to fly. You have the option to fill the car up with everything you could possibly need and drive through the Channel Tunnel or onto a ferry.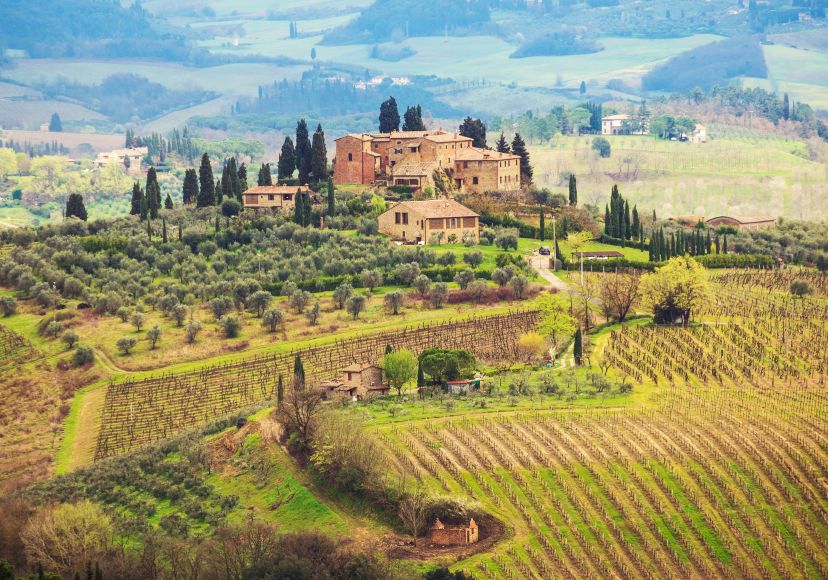 10. Italy
The Italians will generally go out of their way for your children. Whether you want a city break, a beach holiday or outdoor fun, family holidays in Italy suit all types of families.
Rome with the Colosseum and Vatican City, Venice with its canals, and Florence with its art and architecture all await you and are highly likely to educate and excite the children too. Beyond the cities, Italy has plenty to offer: In the northwest, you can explore the Italian Alps with their world-class skiing, snowboarding and other outdoor activities. In Tuscany, you can explore the vineyards and medieval towns while in the south, there's the Italian Riviera, Napoli, Pompeii and the glorious beaches along Sicily's coast.
Need travel insurance for Europe or the US?