With all the wonderful destinations overseas it can be easy to overlook all the fantastic destinations on your doorstep. But not only is the UK brimming with exciting city break hotspots, visiting them can be so easy – simply book your hotel, pack your bags and go! Whether you're looking for modern marvels, cultural attractions or historic cities you are sure to find it all right here in the UK.
There are hundreds of fascinating cities to explore but if you're not sure which to choose, you might find inspiration from five of our UK favourites:
1. London
London is one of the globe's most influential centres of fashion, arts and entertainment and a weekend trip to the capital gives you ample time to see some of the sights and experience the fun of a West End show. No matter who you bring along, there's something for everyone from classics like Les Miserables and The Phantom of the Opera to modern favourites including The Lion King. Take a look at what's on in London's top theatres here.
If you're going for a long weekend, London's much-loved landmarks – Big Ben, Buckingham Palace, Tower Bridge and some of the world's greatest free museums and art galleries – are all waiting to explored. And once you've had your fill of sightseeing, it's time to take the weight off your feet at any one of the city's awesome choice of restaurants, cafes, bars and clubs.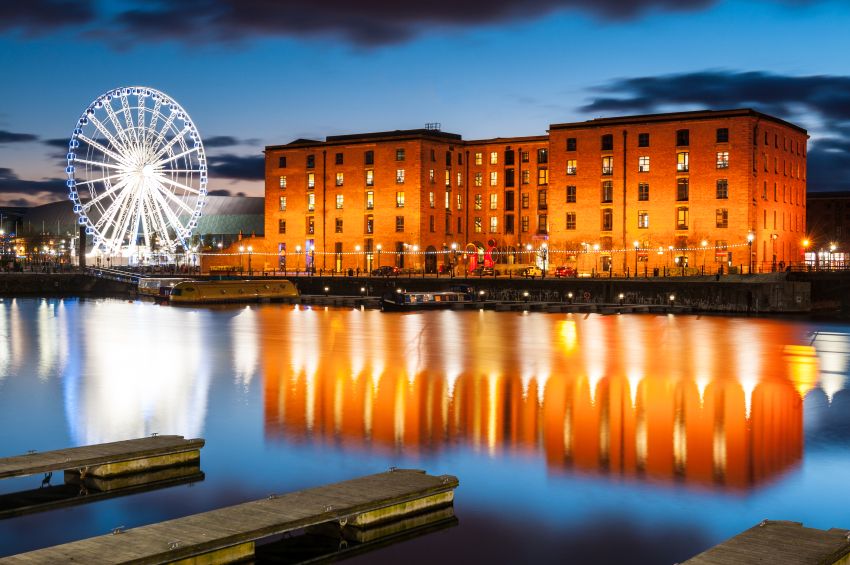 2. Liverpool
With its Beatles heritage, vibrant arts scene and big city attractions, Liverpool is a fabulous choice if you're looking for culture. In fact, the city won European City of Culture in 2008, inspiring businesses and developers to invest further. Liverpool is also a UNESCO World Heritage Site, thanks largely to the renovation of its waterfront so make sure you include a stroll around this historic area.
The dockyards are a must-see too. Walk from Albert Dock, through the Pier Head and up to Stanley Dock towards the historic cultural quarter and William Brown Street. They were recognised as 'a supreme example of a commercial port at the time of Britain's greatest global influence'. Explore the dockyards on foot or board the Yellow Duckmarine, an authentic World War II landing vehicle that takes you on an hour-long tour of the city's best sites before taking to the water and continuing as far as Albert Dock.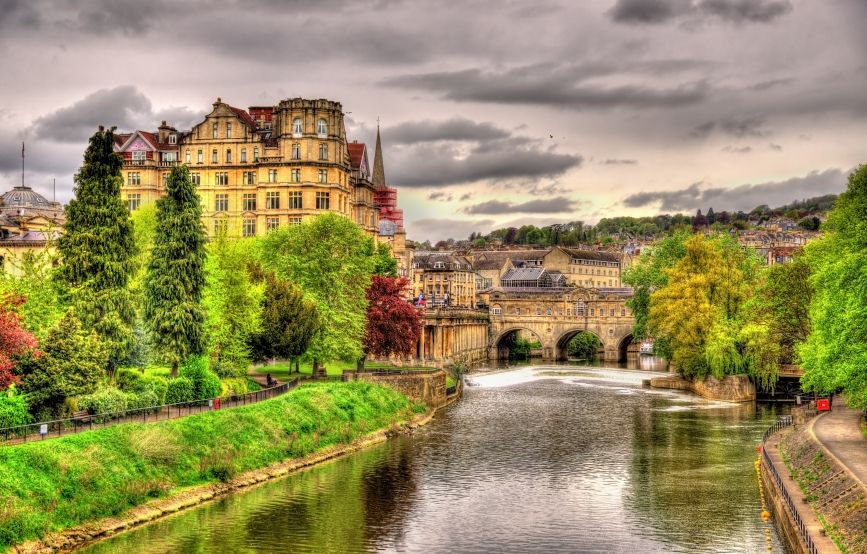 3. Bath
A dream for history lovers. Exploring the city's Georgian heritage is easy on foot and you'll encounter architectural masterpieces like the Royal Crescent, The Circus and Queens' Square without even trying. Don't miss a walk across Pulteney Bridge, one of only a handful of historic bridges in the world that were built with shops on both sides. You can admire the bridge and the crescent weir below, the best view being from the Parade Gardens which offers a riot of colour in the summer when Bath competes for the Britain in Bloom award.
The famous Roman Baths which gave the city its name are still a huge tourist draw but it's the smaller Cross Bath and Hot Bath, located down quiet side streets nearby that always feel like a discovery. For a glimpse of Bath's more bohemian side, a wander down Walcot Street with its artisan shops and quirky boutiques never disappoints. And when you're ready to rest your feet, stop off at Sally Lunn's teahouse, one of the oldest in the city, dating back to 1480.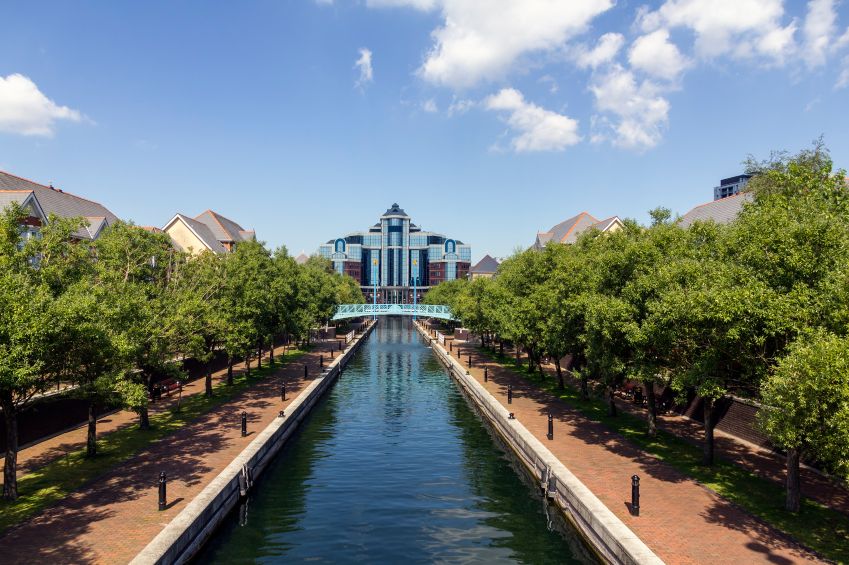 4. Manchester
Rich in history and culture which is packed into Manchester's many museums and galleries. For something entirely different, there's plenty of raucous fun to be had in Manchester: dining, drinking and dancing are high on the agenda, as is live music to cater for all ages, including the city's significant student population.
Since the late 1980s Manchester has beautifully redeveloped its canals and former cotton mills to create stylish accommodation and contemporary architecture, pushing its skyline ever higher – Beetham Tower is currently the eleventh tallest building in Britain.
Musically, the city was home to megastar bands like: Joy Division, the Smiths, Stone Roses, Happy Mondays and Oasis. If you are visiting in mid-July, it comes alive to the summer jazz festival encompassing sounds from nu-jazz and funk to world beat, electronic and big band fusions. Not to be forgotten is the extraordinary success of Manchester United Football Club which keeps the attention of sports fans across the globe.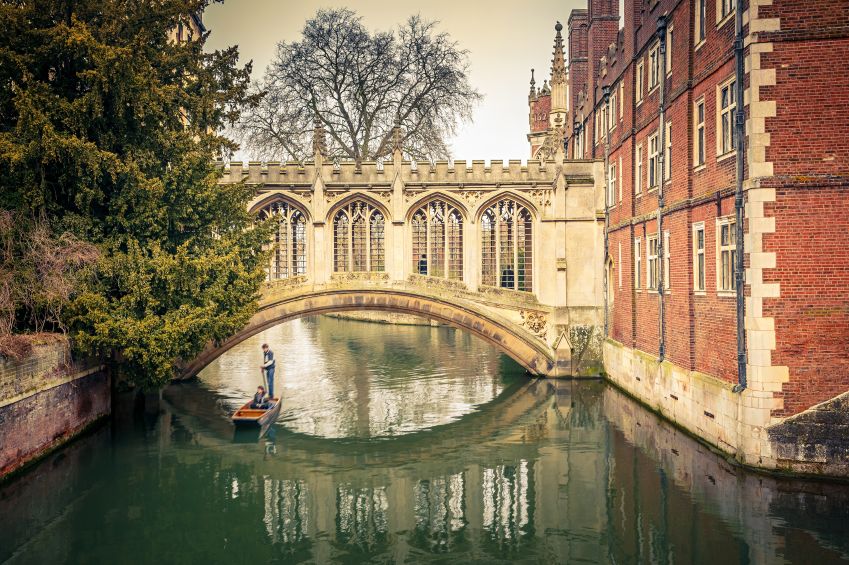 5. Cambridge
A haven of peaceful meadows, riverbanks, spires, medieval streets and university buildings, so much so that the magic of Cambridge is sure to enchant you into believing it is one of the loveliest places in England. Its famous university is composed of scattered colleges throughout Cambridge, interspersed with small gardens, ancient courtyards, classic buildings and alleyways that thread their way past medieval churches and flower-clad facades. For great views, head for the Backs, an area of green parkland stretching along the River Cam behind the colleges. This sweeping openness within the city centre partly distinguishes Cambridge from its university rival, Oxford.
Cambridge's exquisite King's College choir is famous for the traditional English Christmas, when the Festival of Nine Lessons and Carols is broadcast live on Christmas Eve. Not only is Cambridge a lively, happening city, it is an extraordinary centre of learning and research where innovation and discovery are always in full swing behind its ancient walls.
UK Travel Insurance
Many people overlook travel insurance for UK holidays and could face significant costs if they don't have a quality policy in place. With an Annual Multi-Trip policy, you can cover all your last minute UK trips without the need to plan ahead.
Get a quote online or speak to a member of the insurance team on: 0800 033 4902.