Solo travel in northern Europe
There's plenty to discover in Brussels, from museums, architecture and monuments to cosmopolitan shopping and relaxed café culture on the UNESCO-listed Grand Place.
As the capital of Belgium and inventor of praline, the waffle and the French fry, Brussels is the place to be if you want to eat well. The compact city centre hosts cobbled streets and umpteen chocolatiers, interspersed with bars selling another Belgian speciality: delicious wheat beer. For fine dining, there's no shortage of Michelin-starred restaurants in the city, while non-meat eaters also eat well in Brussels' many vegan and vegetarian restaurants.
The Brussels metro system efficiently serves much of the city via four metro lines and three tram lines. But if you'd rather the convenience of a cab, Uber gets you a ride in a matter of minutes.
Travelling alone? You can choose to spend some time with like-minded people by joining the city's many meet-up groups. Simply choose the activity you'd like to try and share your experiences with others.
If you are a women travelling alone, you will be safe enough in Brussels, even in the poorer inner city areas, provided you take adequate precautions against pickpockets and you avoid dark streets at night.
Liberal, gay-friendly Brussels provides several hangouts in which to enjoy the scene just behind the town hall in the city centre. The city hosts Belgian Pride each May, along with several other festivals, including the Gay and Lesbian Festival of Belgium, Massimadi Film Festival and Pink Screens.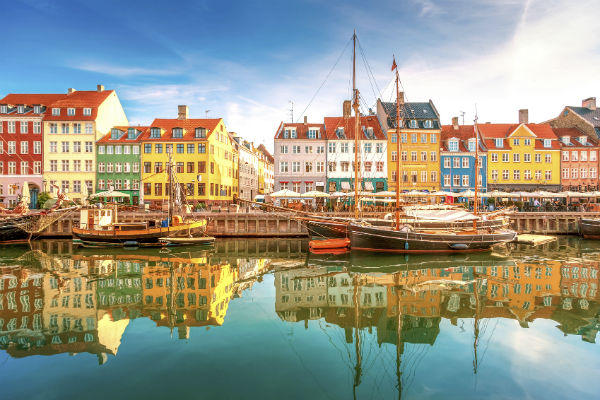 Copenhagen, Denmark
Copenhagen is positively packed with world-class experiences. Once you've taken in the glory of the colourful facades on the busy waterfront at Nyhavn and the Little Mermaid on Langelinje Pier, you might like to walk or pedal your way through Copenhagen – bicycles outnumber cars by five to one and cycle lanes make it quick and easy to navigate the city.
If you still fancy drive, head just north of Copenhagen to the serene Par Force hunting landscape and the famous Kronborg Castle, immortalised as Hamlet's castle by Shakespeare.
Foodies won't be disappointed: Head for the Meatpacking District with its myriad of bustling bars and restaurants. Copenhagen also offers several Michelin-starred restaurants, ideal for that extra special meal out. Vegetarians are also spoilt for choice with over a hundred restaurants dotted across the city.
Solo travellers can join Copenhagen's meet up groups for several interesting things to do in the company of local Dane. If you are a woman travelling alone, it's good to know that Copenhagen is widely considered to be one of the safest cities in the world.
Getting around is easy via the city's metro which runs 24 hours a day, connecting 22 stations and running non-stop to Copenhagen Airport. Other options are the bus, ideal for getting along the harbour front. If you prefer the convenience of a cab, Uber gets you a ride right from your door in a matter of minutes.
Copenhagen is gay-friendly and there are several places to party with like-minded people from the LGBT community. Vela is Copenhagen's only exclusively lesbian nightclub and is situated in the trendy Vesterbro-area. Copenhagen Pride takes place in August, so you might like to time your visit to coincide with this lively celebration.
Three miles south of the centre is one of Denmark's finest stretches of sandy beach: Amager Strandpark is vast and borders a sheltered lagoon, backed by gentle dunes – popular year round with cyclists, roller-blades, amblers and sunbathers alike.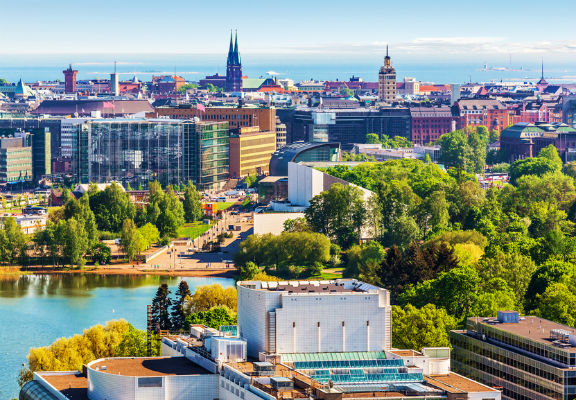 Helsinki, Finland
In an unassumingly stylish way, Helsinki packs an exotic mix of Russian, Scandinavian and Simi into one city. The influence of the sea is also characteristic and, unusually for a city of its size, Helsinki boasts an incredible 315 islands and nearly 100 kilometres of coastline. Many of its main attractions are therefore located by the water: from the UNESCO-listed Suomenlinna sea-fortress to the wonderful beaches of Uunisaari and Pihlajasaari islands – there's so much to admire in Helsinki.
The seafood restaurants are second to none – try whitefish, perch, pike-perch or salmon, and don't miss the legendary crayfish season which starts in August. The city is not short of Michelin-starred restaurants so you'll have plenty to choose from for that special meal out. Non-meat and dairy eaters can also enjoy dining out in style in Helsinki at the variety of vegan and vegetarian restaurants dotted around the city.
Travelling solo? You need not be alone all of the time. Helsinki has several meet up groups you can join to share your experiences of the city. Women travelling alone are relatively safe – simply take the usual precautions when out and about in a big city.
Getting around is easy using the city's metro system (HKL). Alternatively, for the luxury of a ride from your door, contact Uber to get a cab in just minutes.
The atmosphere in Helsinki is tolerant and the city welcomes an open and active gay culture. Gay restaurants, cafes and nightclubs are scattered anywhere from the city centre to the Kallio district. To get in touch with the local gay community, a meet up group should set you on your way.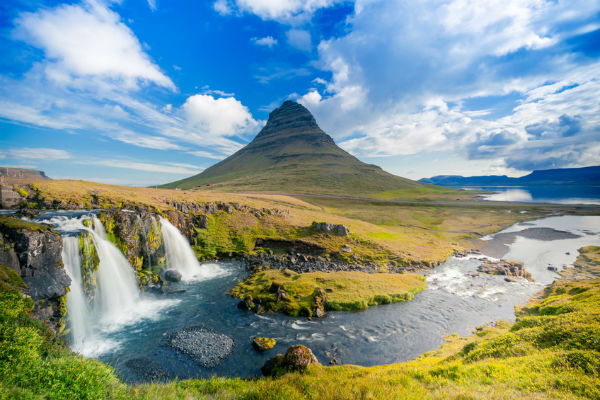 Reykjavík, Iceland
Reykjavik is a world of happy, quirky, creative people, colourful buildings and eye-popping designs, along with excellent museums, restaurants and nightlife. Backpackers often make a stop in Reykjavik to experience it all before heading off to see the wilder, more rural side of Iceland.
The world's most northerly capital city is strikingly cosmopolitan for its small size. Despite a population of around only 120,000, it's packed with captivating art and funky cafes, as well as rich culinary experiences for both meat-eaters and vegetarians alike.
The main sights are condensed into the city centre making it easy to explore on foot, but there is a good bus service for lengthier trips . If you'd like some company during your stay in the city, you could consider joining a meet up group to share your experiences with others.
Reykjavík is an extremely gay-friendly city, so feel free to express yourself at any of the city's many gay bars, clubs and other venues. Alternatively, attend the Gay Pride festivities in August each year which are a highlight within the LGBT community.
The 914 metre-high Mount Esja looms over Reykjavík and is popular for hiking to suit all levels of fitness. The less challenging walk to the top of Lagafellslaug is also a popular option. For skiing, head for the ski resorts at Blafjoll and Skálafell, both of which offer downhill skiing, as well as cross country skiing and snowboarding.
Beaches may not spring to mind in connection with Reykjavík but the small neighbourhood of Nauthólsvík hosts just that: a sandy geothermal beach with an artificial hot spring in the middle consisting of two hot tubs: one averaging a bone-warming 38 degrees centigrade and another steam bath of up to 47 degrees, making the beach a hit in summer as well as wintertime.
Amsterdam, Netherlands
Amsterdam is widely regarded as one of the greatest small cities in the world and with stunning features like the the seventeenth-century Canal Ring, a UNESCO-listed world heritage site, it's easy to see why. Then there's the Dam square at the very heart of the city which is encased by the Royal Palace, Madam Tussauds wax work museum and the 15th century New Church. A must-see site is Anne Frank's house, where the famous writer hid during World War Two and wrote her famous diary.
Amsterdam has an impressive public transport system that includes; the metro, buses, trams, trains and ferries. The I Amsterdam City card gives you unlimited use of the public transport around the city for up to 72 hours.
When it comes to dining in Amsterdam you'll have plenty of choice – from casual café's to 12 Michelin-starred restaurants. Vegan and vegetarians are also well catered for in the city, with over 50 dedicated restaurants.
Meetups are an alternative option for solo travellers wanting to explore the city, providing the opportunity to meet like-minded people and locals.
Amsterdam offers countless LGBT venues including bars, restaurants, clubs, shops and hosts major events such as Amsterdam Gay Pride. With the Netherlands being the first country in the world to legalise same-sex marriage the LGBT scene there is more than welcoming.
Solo Female travellers are welcomed in Amsterdam, the city itself is very safe however, being aware of your surroundings is a must, like any city.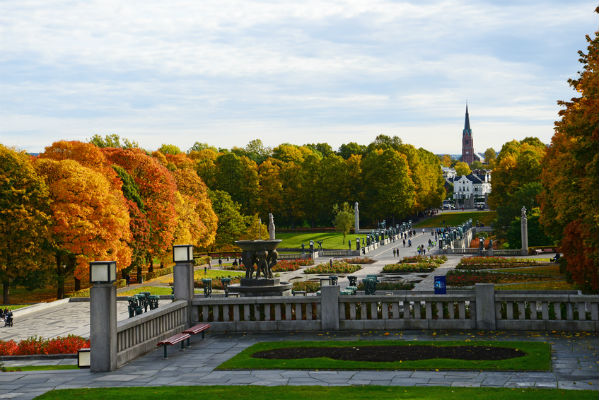 Oslo, Norway
Norway's capital is known for its lush citywide green spaces, fantastic museums and galleries paired with a brilliant bar and café culture. The city is also fringed with forests, lakes and rolling hills making it an ideal escape for nature lovers.
Oslo's public transport system is named Ruter and provides the city's bus, trams, subway, local trains and ferry services. One of the best ways to get around is with a multi-day travel card, which allows you to travel on any of the transport services an unlimited number of times. Taxis are readily available and the Uber service is also available.
Oslo is known for its extensive choice of museums – the Vigeland Museum and Oslo Opera House are among the favourites among visitors along with the Oslo Fjord, the Fram Polar Ship Museum and the Norwegian Museum of Cultural History.
Oslo is home to numerous top-notch, stylish restaurants – hosting 5 Michelin starred restaurants means the fine dining experience is far from limited. The jewel in the crown for many is Maaemo, Oslo's only three star Michelin rated restaurant. Vegan and vegetarians are also well catered for in Oslo, with over 40 restaurants and cafes.
Meetups, is a great way to explore the city of Oslo with others. It allows solo travellers to join groups and meet locals.
Like most of Scandinavia Oslo has a very friendly LGBT scene with the capital hosting a Gay Pride event annually as well as being home to bars and clubs including Elsker, London Pub, SO bar and Maksitasksi to name a few.
Oslo is rated by Escapehere as one of the top 10 safest cities in the world for solo women travellers.