6 historical sites to see on your Kos holidays
Close to the shores of Turkey and basking in the beautiful Aegean Sea, The Greek island of Kos has a fascinating historical story. As with most Greek islands, there's plenty to see here and your Kos holidays will be punctuated with archaeological sites and well-preserved ruins.
When you feel like pulling away from the fantastic beaches on your Kos holidays and get to know the island's past, Kos has some truly startling sites and museums which tell fascinating stories of the island's past. Here's our pick of historical sites to see on your Kos holidays.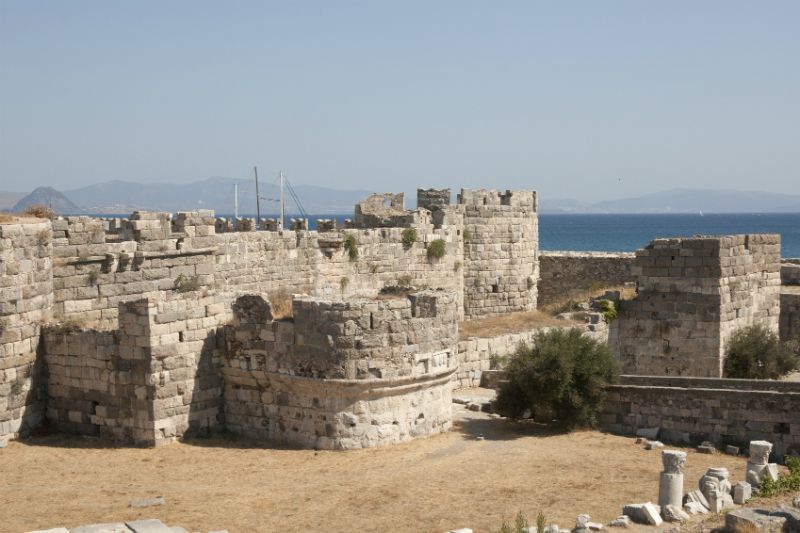 Kos Castle
The castle in Kos town is a well-known landmark that stands right in the centre, opposite the port. Built in the 14th century to protect the town from attack and invasion, it's now a visitor attraction and museum. The entry fee is kept impressively low despite this being a popular trip with visitors. Spend some time in this famous Kos castle and see a different side to your resort.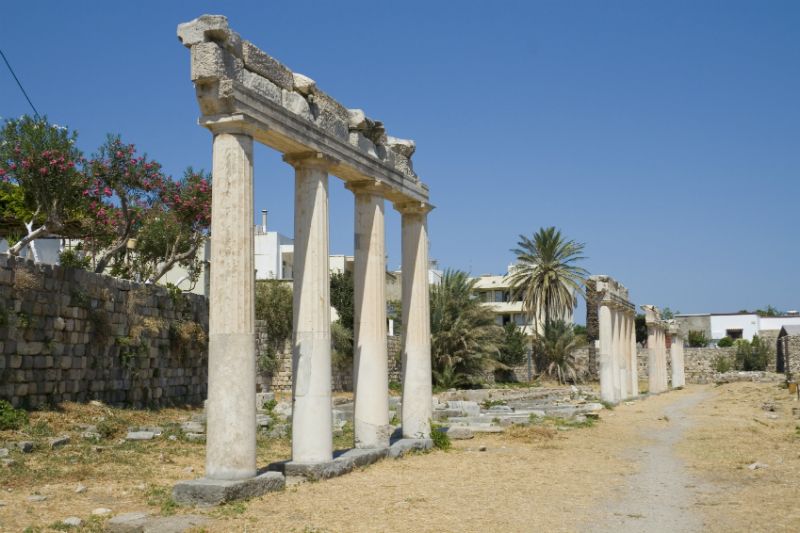 The Western Excavation
This is a fascinating site of archaeological discovery in the west of Kos Town. The area is very well preserved and houses some incredible finds. The remains of a gymnastic ground and swimming pool offer an insight into how important competitive games have always been to the Greeks.  Tthe public baths show how life here changed when the Romans held the island. The baths were discovered to have been heated using steam in under floor pipes, showing some of the advances that occurred in Kos at that time. Stunning mosaics and pillars illustrate what the area would have looked like in its glory days. This amazing site is just ten minutes walk from the centre of Kos Town.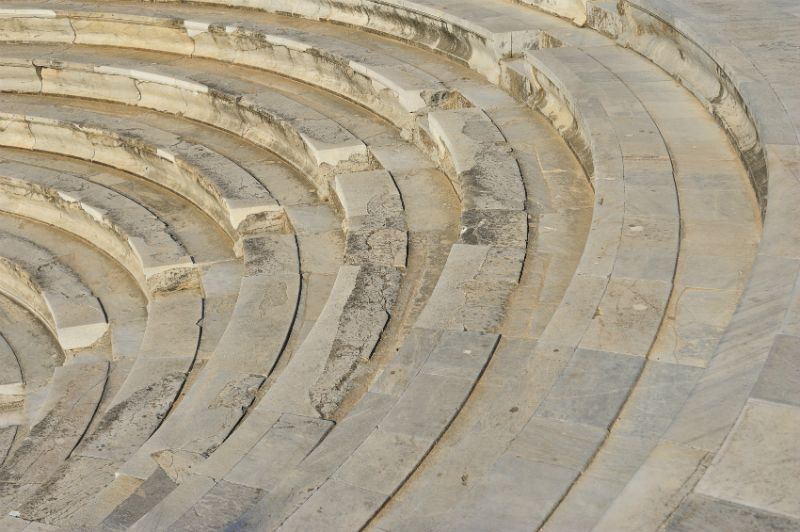 Roman Odeum
Just five minutes walk from the Western Excavation is the Roman Odeum. This is where musical performances and poetry recitals were held, as well as being the venue for the sessions of the senate. The Odeum was built in the 2nd century AD and would have held around 750 people. It was damaged by an earthquake and rebuilt by the Romans, and then was rescued again by Italians occupying the island who found a haul of statues hidden away in the ruins. This is an incredible historical site with a story of destruction and rebirth laid in each stone.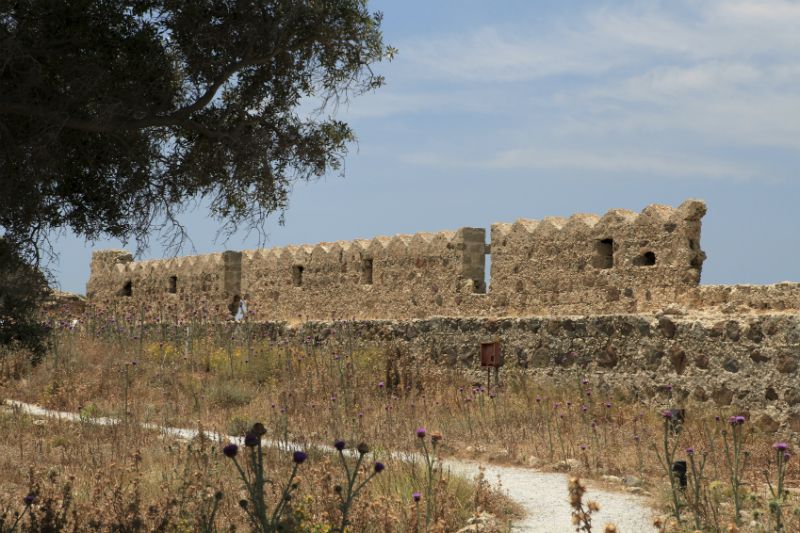 Castle of Antimachia
Away from Kos town, close to Andimachia in the centre of the island is the castle. In 1302, when Kos became a protectorate of Venice, the castle was built to defend the island from invasion and attack by pirates. There are two lovely old churches here as well as ruined houses where inhabitants were kept safe.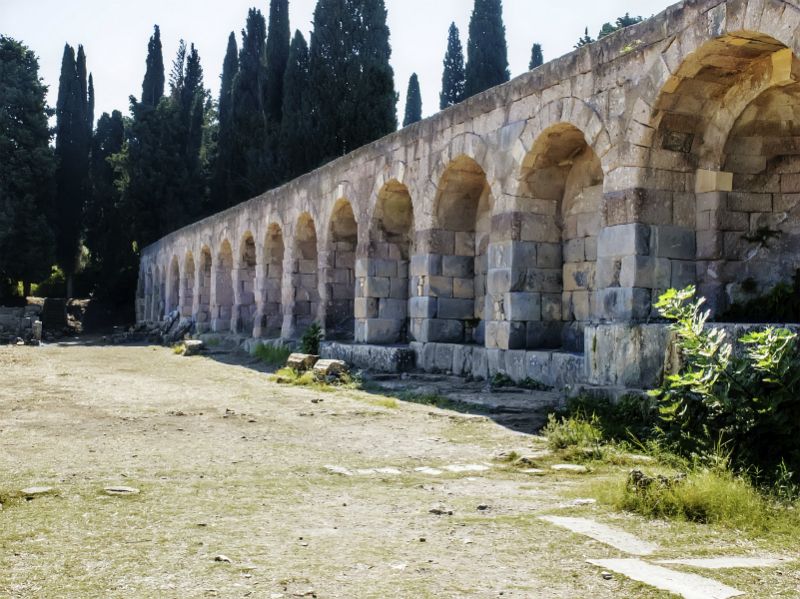 Asklepieion
The Asklepieion is a sacred hospital from ancient Greek times. This incredible museum is situated close to Platani village and is set in beautiful surroundings with spectacular views. The hospital is a fascinating place of early Greek medicine where patients underwent hypnosis and water therapy as well as other treatments practised by priests at the time. The hospital is an amazing example of an ancient Greek sanatorium that's not often seen. Named after the Greek god of medicine, Asclepius, this important building tells us much about early medicine and how it was practised.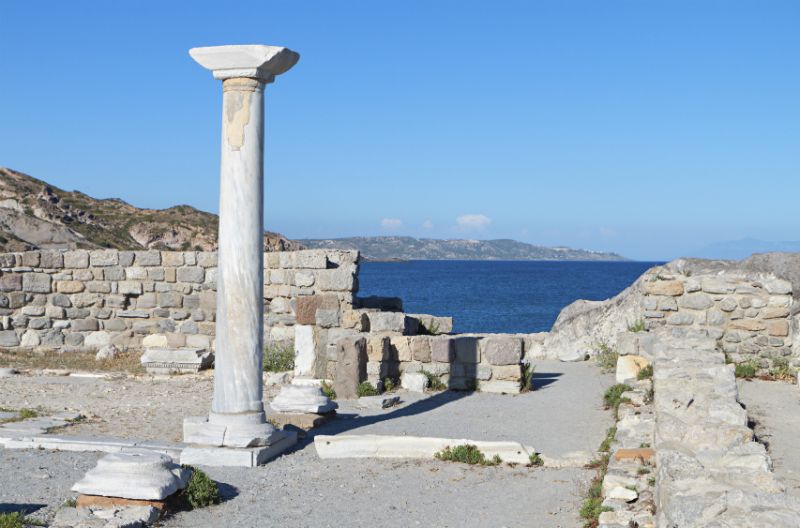 Agios Stephanos
The ruins of Agios Stephanos were two early Christian basilicas named after St Stephan. The site is about 15 minutes walk from Kefalos or close to Kamari Marina. These well preserved ruins include pillars and intricate mosaics and are a great example of early Christian life on the island.
The diversity of historical sites in Kos is a fantastic marker as to how the island and its inhabitants changed over the centuries. It shows examples of Greeks and Italians building and living here through the ages and gives an idea of how these two nationalities have shaped the island.
Kos holidays have a myriad of sights and experiences for visitors to enjoy, but the island an unusual which is lovingly preserved and brought to life through the ruins, castles and museums. Take your holidays to Kos to another time and share in the stories of this beautiful island's history.
Click for more information on Greece and travel insurance for Greece.