Best foods to eat on holiday in Jamaica
Food and drink is one of the things Jamaica is best known for and a trip to the Caribbean island is a chance to go on a wonderful culinary adventure. Jamaican food has to be sampled to be believed and although foods such as jerk chicken have made their way all over the world, they are not quite the same as when they are being eaten on a Jamaican holiday.
Here are five of the foods and drinks you simply must try when you visit Jamaica.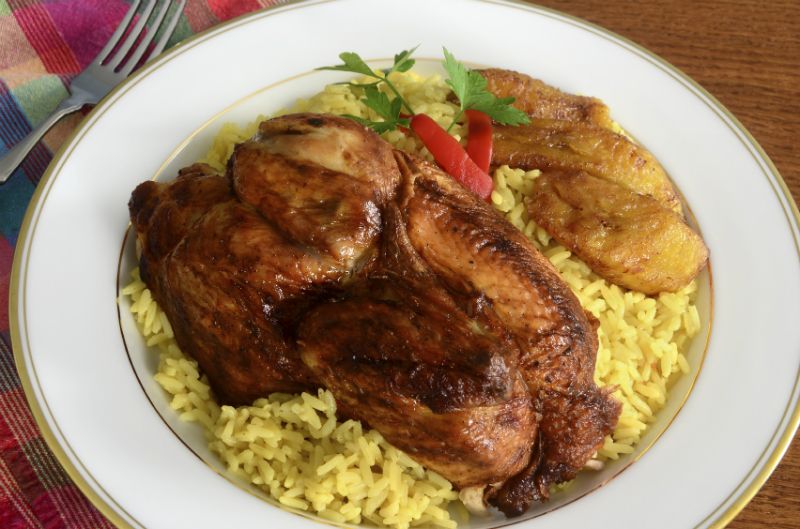 Jerk chicken
Without a doubt, jerk chicken is the food that is most synonymous with Jamaica and it's the unofficial national dish of the island.
Jerk itself refers to the style of cooking and although chicken is typically the meat used, it is not uncommon for jerk pork to be served across Jamaica too.
In order for food to truly qualify as jerk, it has to be either marinated or dry rubbed with a Jamaican spice mixture, which features the notorious Scotch bonnet peppers.
Chicken in Jamaica has a unique taste that is unlike chicken elsewhere. This is due to the fact that in Jamaica, chickens are fed locally grown foods, rather than imported grain, which contributes to a much richer taste in the meat itself.
Jamaican jerk chicken is not a dish for the faint-hearted, as the Scotch bonnet peppers can rate as highly as 350,000 Scoville heat units.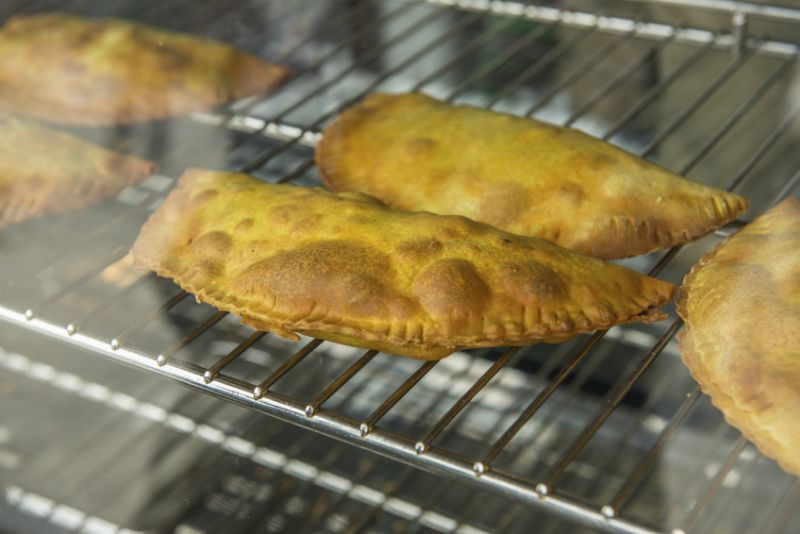 Jamaican patty
The Jamaican patty is a quintessential Caribbean dish and they are served all over the island, usually as a type of snack food.
They are comparable to a samosa or an empanada, but the pasties have been given a typically Jamaican twist, with the ground meat packed with spices. Sometimes Jamaican patties are even filled with lobster, but it is most common for them to feature chicken or pork, plus vegetarian options are also widely available.
Patties are often served with a side dish to make them a full meal and while they are on the menu of virtually all of Jamaica's best tourist restaurants, the best kinds are undoubtedly homemade.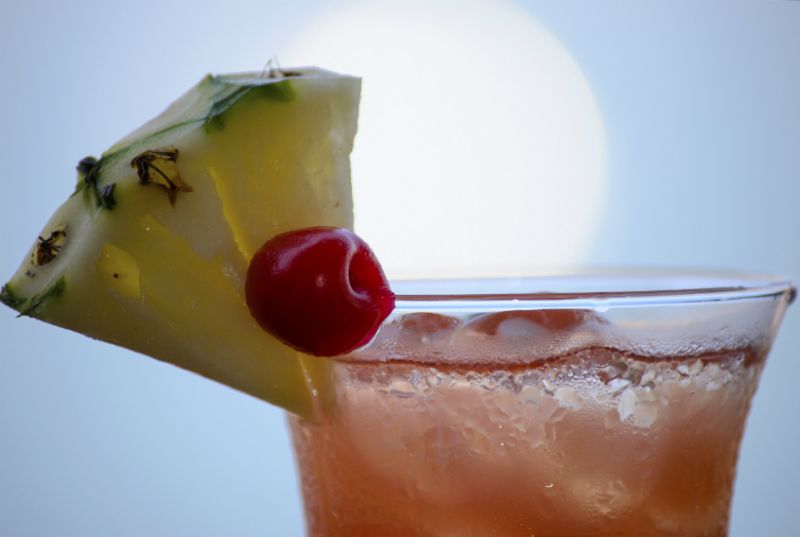 Rum punch
Jamaica is not just known for its food: the island is famous around the world for its rum.
A classic rum punch is a typical Jamaican cocktail, but visitors staying in hotels in Jamaica should be warned; they tend to be served extremely strong.
It is often claimed that there are more rum bars per square mile in Jamaica than anywhere else in the world, so take your time to find your favourite.
To make Jamaican rum punch, white rum is typically mixed with grenadine, orange juice, nutmeg, lime juice and yes, even more rum.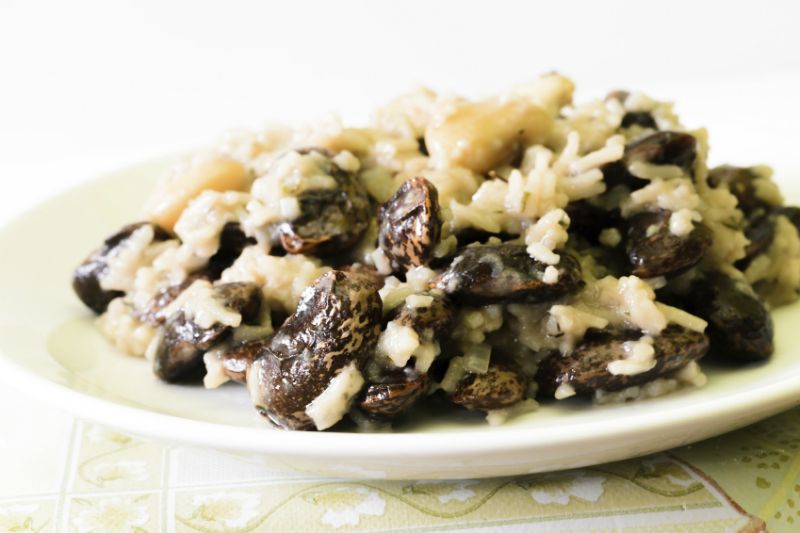 Rice and peas
A staple of the Jamaican diet, rice and peas are typically served as a side dish with most meals. The rice and peas – which can refer to pretty much any type of bean – are simmered in a pan of fresh coconut milk to give them a uniquely creamy taste.
As with most types of Jamaican food, the heat factor is cranked up a notch with the addition of a variety of spices and peppers to give rice and peas more of a flavour kick.
Rice and peas goes with most famous Jamaican dishes, but for the classic Caribbean experience, have them alongside a hearty serving of jerk chicken for an unforgettable meal.
Plantain, which look like large bananas, are a starchy, sweet fruit that is often served fried or grilled along with peas and rice.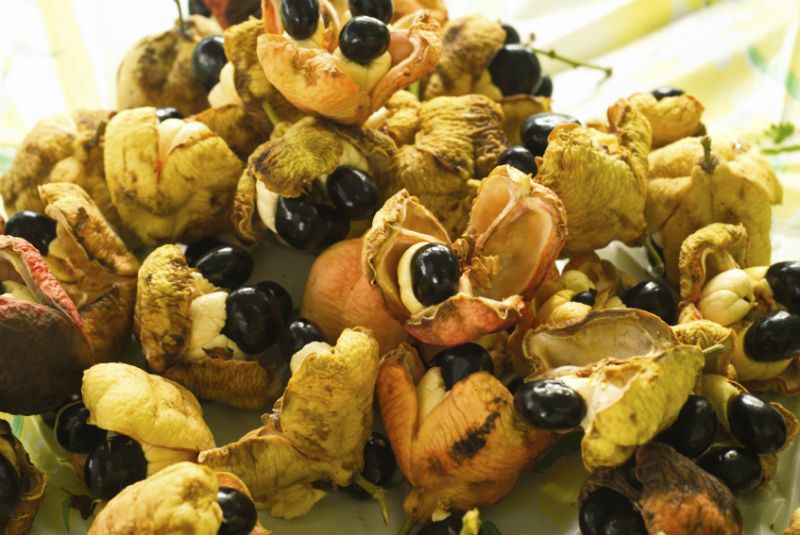 Ackee and saltfish
Ackee and saltfish is a typical breakfast dish, and when you're on holiday in Jamaica, you will probably sample it.
The combination of fish and fruit for breakfast might take a bit of getting used to first thing in the morning, but the flavours mix together well and get the day off to a fantastic start.
Ackee and saltfish looks a bit like scrambled eggs when it is dished up, but the combination of the locally grown ackee fruit and codfish is actually much more like an omelette. Although ackee can be a little bland, it has a touch of sweetness that goes exceptionally well with the salty nature of the fish it is served with.
Often padded out with onions and peppers – pretty much everything in Jamaica is made with the addition of a generous handful of spicy peppers – ackee and saltfish is an addictive meal.