Discover Majorca's rich history
Whether you're looking for a romantic getaway for two or a lively destination teeming with great little shops, excellent cafes, and fantastic restaurants, you're sure to find a package holiday in Majorca to suit your requirements.
Though Majorca may be famous for resorts fringed with seemingly endless beaches, it has a range of fascinating historical attractions if the sandy shoreline can't hold your attention for the duration of your stay.
Here are a few of the historical landmarks that are not to be missed – just note that reaching some of these attractions will be considerably easier with a hire car.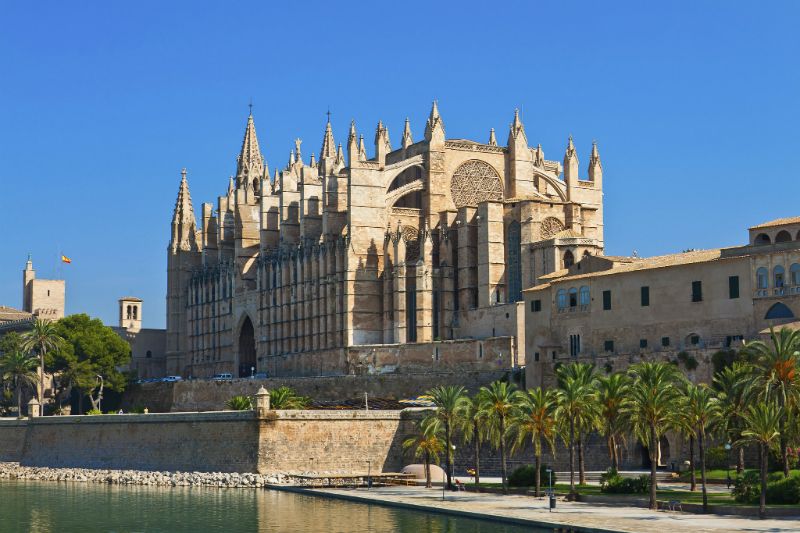 Le Seu
Palma's Roman Catholic cathedral, commonly referred to as Le Seu, dates back to the 13th century and is such an intricate, extravagant work of architecture that it took over 400 years to complete. This Gothic cathedral boasts a truly impressive exterior, including one of the world's largest rose windows, which comprises 1,236 individual pieces of stained glass. The interior includes work by Antoni Gaudi, the Catalan architect behind many of Barcelona's most iconic structures, which is sure to be of interest to those who find more recent architecture fascinating.
The complementary audio guide is available upon entry to the cathedral and ensures that you know all about the cathedral as you wander around . Even if you have no other plans to visit Palma during your holidays in Majorca, this stunning cathedral alone is worth the trip.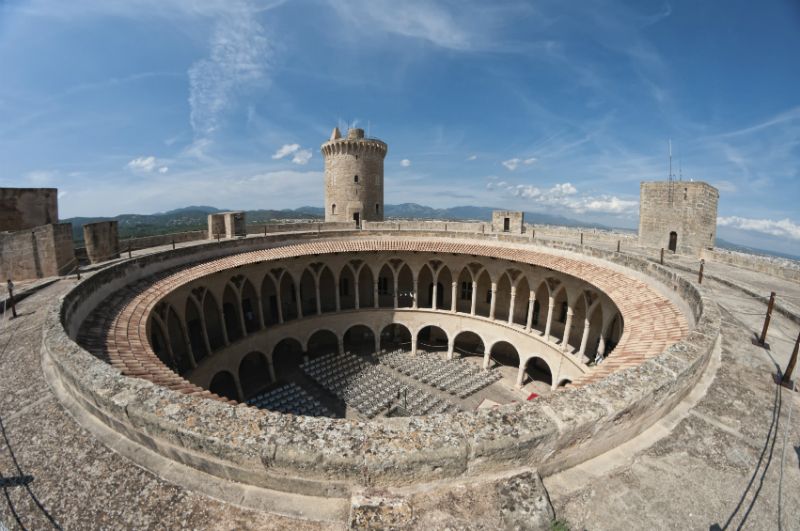 Castell de Bellver
Bellver Castle offers another great reason to visit Palma, as well as another fine example of Gothic architecture. This is one of the only circular castles in Europe, making it particularly fascinating to history enthusiasts. The castle is exceptionally well-maintained – you may in fact struggle to believe that it is almost 700 years old. Though the castle has been used as a royal residence, a fortress, and a prison in the past, today it is an impressive location for a museum.
Bellver translates from Catalan to mean 'lovely view,' a name that you'll notice during your visit suits the castle very well – this is a great place from which to see Palma Bay. General admittance to the castle and museum is inexpensive, though it is worth noting that entry is free on Sundays.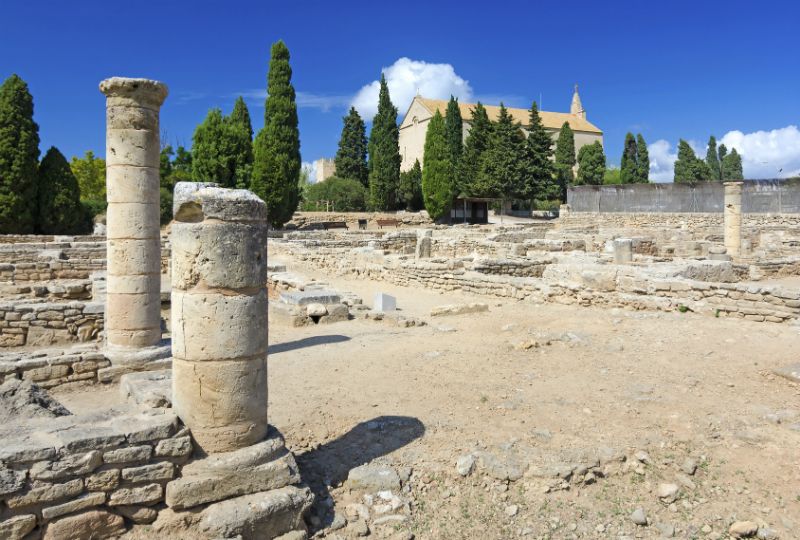 Pollentia
History buffs will be loath to leave Majorca without visiting the Roman ruins towards the north of the island. Pollentia was founded in 123 BC, and quickly became a city with great importance, due largely to its strategic position between the bays of Pollenca and Alcudia.
Take a trip to the museum, which houses a number of the artefacts that have been excavated so far (archaeological work at the site is ongoing), then take the trip to Pollentia to explore the three areas that are currently open to the public. The site boasts the remains of a Roman amphitheatre, the forum, and a residential area.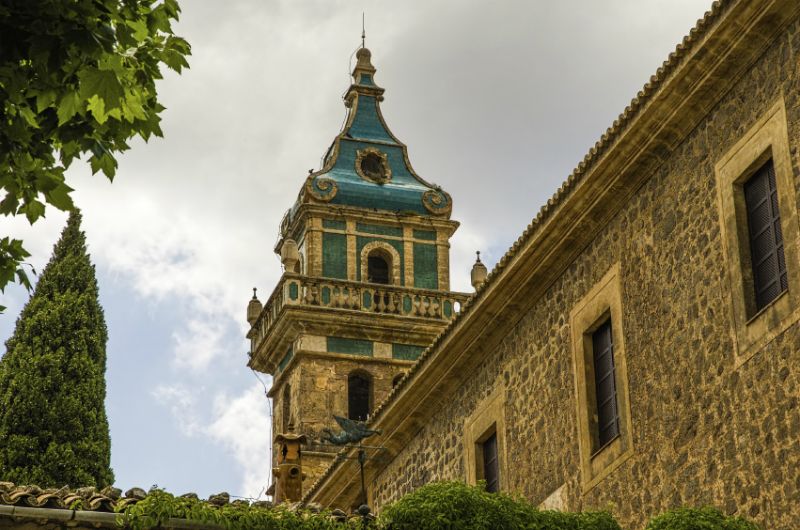 Real Cartuja
The Royal Carthusian Monastery, or Real Cartuja, is one of many monasteries dotted about the island. Though it was originally a royal residence, it was inhabited by Carthusian monks 1399 between 1835.
The angular structure now houses a history museum, with the different 'cells' focusing on varying themes. The museum also hosts some impressive modern art, with works by Picasso, Miro, and Ramis, to name a few.
Pianist Frédéric Chopin also spent a winter here, and you can stop by his cell and listen to a short piano concert during your visit. Your entry fee also includes access to the old pharmacy, the main church and the prior's rooms, among other fascinating features.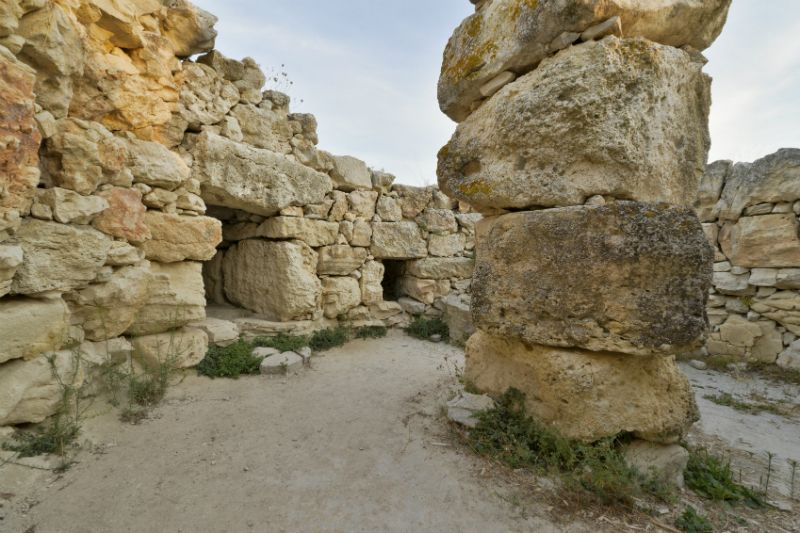 Capocorb Vell
If you'd like to have a look at the ruins of a truly ancient village, Capocorb Vell is an ideal attraction. It dates back to around 1300 BC and is one of the main prehistoric villages on the island. Today you can see the remains of five talaiots, two of which are rectangular, and three of which are circular, as well as 28 residential structures. As there is no evidence of written language at the site, historians and archaeologists must extrapolate meaning from the rocks and buildings in order to gain an understanding of prehistoric Majorca.
Majorca has an incredibly rich history, having been inhabited since Neolithic times. The regularity of invasions of the island of the years has ensured fascinating diversity in the historical buildings to be found here. Whether you're a bit of a culture vulture, or have chosen Majorca as a holiday destination based on its stunning beaches, you're sure to find remnants of times gone by to catch your interest.