Great places to discover on a Lisbon Coast package holiday
The coastline surrounding Lisbon holds great appeal to holidaymakers. From beautiful beaches, a welcoming atmosphere and fine food to an agreeable climate, cultural thrills and historic sites, there is something here for everyone. Holidays on the Lisbon Coast offer a calm, relaxed atmosphere, rendering this a popular destination for mature travellers.
There are so many appealing places to visit in this part of Portugal that it's hard to single out favourites; however, here are a few ideas that we wouldn't want you to miss: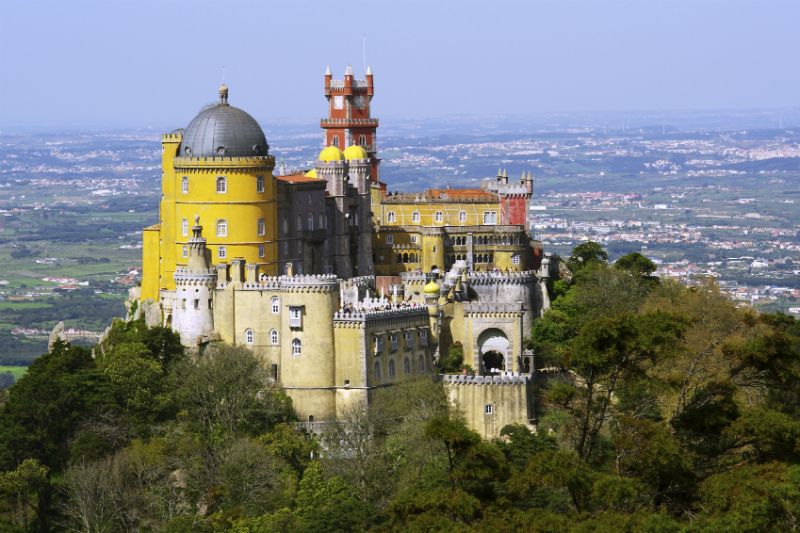 Sintra
The fairy-tale romanticism of Sintra, with its stately jumble of pastel-hued palaces nestled among mountain-tops has to be seen to be believed. There's evidence of Celtic and Moorish settlements here and it has long been a base for Portugal's nobility to build their grand, stately homes, making the area quite an architectural treasure-trove.
The town centre is in fact a UNESCO World Heritage Site. Make sure you plan a full day here as there is so much to take in, not least the sublime views from Sintra's dreamy turrets and across the mountains to the Atlantic Ocean.
 
Estoril
The movie-star glamour of Estoril is such that its grand casino inspired Ian Fleming to write the first of the James Bond books, 'Casino Royale'. Whether gambling floats your boat or you just want to take in the catalyst for the creation of one of cinema's most enduring characters, the impressive scale of this emporium – it's the largest in Europe – is certainly worth a look.
The town is also a well-loved beach resort and Praia do Tamariz, one of the best stretches, is right on the doorstep with excellent facilities and its own saltwater swimming pool.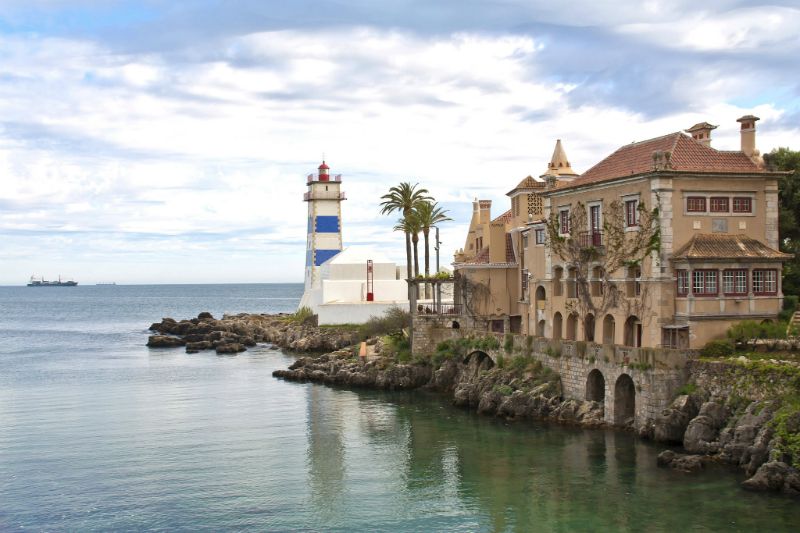 Cascais
Cascais began life as a quiet fishing village, before a chance visit from King Luís in 1870 kick-started its transformation into the seaside playground of Portugal's chic set. Today it is an upmarket resort with a string of well-kept beaches, and its cobbled streets are dotted with interesting museums, boutiques and seafood restaurants.
 
Guincho
With its well-deserved reputation as one of the finest beach destinations in Portugal, this is a great place to relax in perfect luxury as you enjoy a first-class dinner in one of the seafront restaurants and watch windsurfers frolic in the Atlantic waves. Some of the best Lisbon Coast hotels are actually here in Guincho. The Bond connection continues here too, as several scenes from the movie 'On Her Majesty's Secret Service' were filmed in Guincho.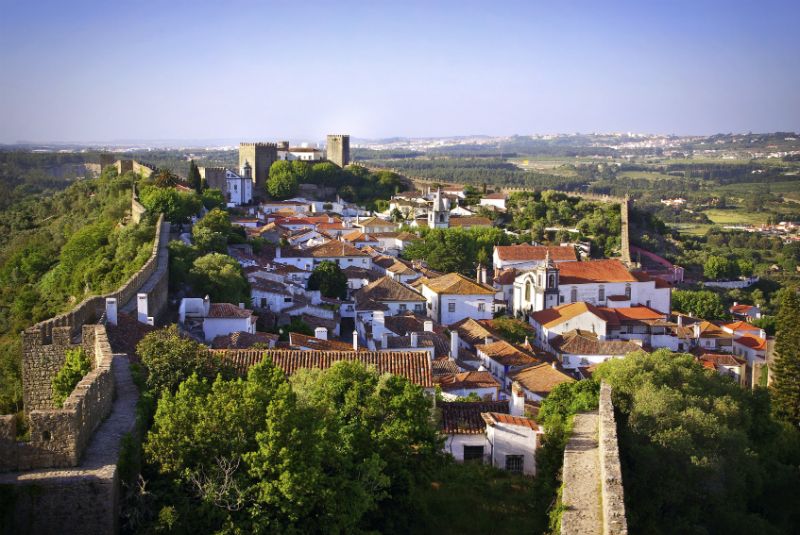 Obidos
A stroll around this atmospheric walled town, with is medieval castle nestled among rolling hills, feels like a trip to the past. The name Obidos means 'citadel' and you can walk around the ramparts and gaze down at the tightly packed jumble of cobbled streets, walkways and terracotta-roofed houses. Queen Isabel of Aragon remarked on the town's beauty in the 13th century and, as a result, was given it as a gift by her husband, King Dinis.
 
Mafra
A short drive into the hills from the beach, Mafra is the home of the grand and imposing National Palace of Mafra, one of the finest Baroque buildings in the country. The palace is open to the public and boasts an incredible 1,200 rooms, including a show-stopping library with a 36,000-strong collection. Perhaps even more impressive is the Basilica, with its majestic bells and pipe organs. A visit to the grandiose convent next-door is also not to be missed.
Mafra has a type of sweet bread named after it, which can be sampled in the local cafés and bakeries.
 
Palácio Nacional de Queluz
Built in 1747 as a summer house for the future King Pedro III and Queen Maria I, this palace is a striking example of Rococo and Neoclassical architecture. It is surrounded by extensive beautiful gardens that are the perfect setting for a sunny afternoon of ambling. Inside the house, you can view an extensive collection of period art and costumes.
 
Tróia Peninsula
Accessible by ferry from the peninsula, this strip of land is worth visiting for the quiet, laid-back atmosphere of its beaches.
You can enjoy seafront restaurants; boat trips to view dolphins; golf courses; two nature reserves that will especially appeal to birdwatchers; and some of the best-preserved Roman ruins in Portugal. Of course, there are great beaches to laze about on too.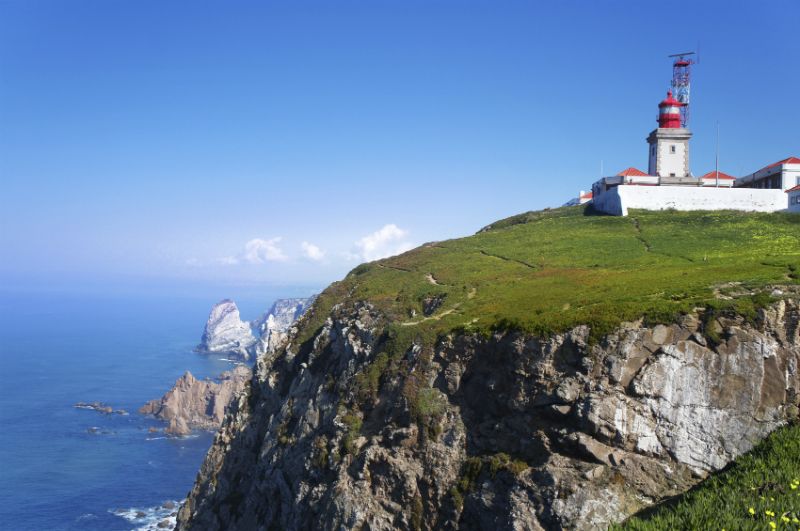 Cabo da Roca
This beauty spot marks the westernmost point of Europe. Stand before the lighthouse and take in breathtaking views at an atmospheric (if windy) location. Portuguese poet, Luís de Camões, aptly described it as 'where the land ends and the sea begins'.