The ultimate shopping list for a holiday to Sharm el Sheikh
Commanding a prime position on the Red Sea coast, Sharm el Sheikh is a veritable magnet for Europeans. They seek sunshine, along with an exotic culture, the serenity of the Sinai Desert and some of the most spectacular sea life in the world. This modern, well-served resort boasts an array of international restaurants, a buzzing bar scene and safe, private hotel beaches. What's more, if you enjoy a spot of shopping on your holidays, you won't be disappointed either.
From bustling local bazaars and markets to fully-blown modern shopping centres, you should find plenty to satisfy your urge for retail therapy. Sharm el Sheikh weather can be scorching so escaping to an air conditioned shopping centre could provide welcome relief and prove to be great fun too.
Don't be afraid to haggle as this is completely normal and shop owners always expect you to do so. Albeit a little exhausting, light hearted haggling is just part of the fun of shopping in an Arabic country and no one really gets offended. You might find haggling a little strange at first, but once you've left your Western ideas behind you, you'll soon get into the swing of it – it may even become second nature!
But where to go and what to buy? Here are some exciting Sharm el Sheikh shopping opportunities you won't want to miss.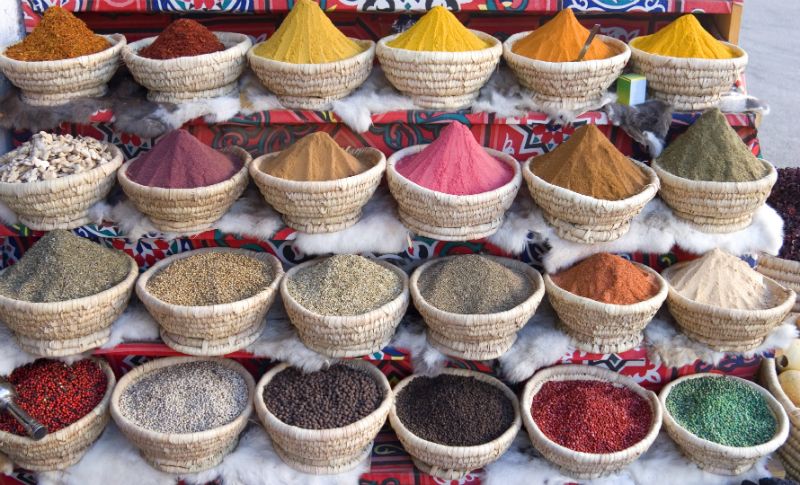 The Old Market
Want a reasonably priced local souvenir to take back home? Perhaps an ornate rug, herbs and spices, cotton or silk clothing, ceramics, a shisha ("hubbly bubbly") pipe, jewellery or leather goods – you'll find all things Egyptian in The Old Market, and there's plenty of local colour to enjoy here too.
Amid busy bazaars, you'll stumble across lovely fish restaurants, eateries selling authentic Egyptian food like Kosheree (lentils, rice and macaroni) as well as pizzerias to keep you going as you shop. On the way you'll also see several cafés filled with men whiling away the hours smoking traditional shisha pipes. The evenings are when the Old Market is at its most charming and you can often stop and watch the buskers along the way. And don't worry about security as the Old Market is carefully fenced off and guarded by the tourist police for your safety.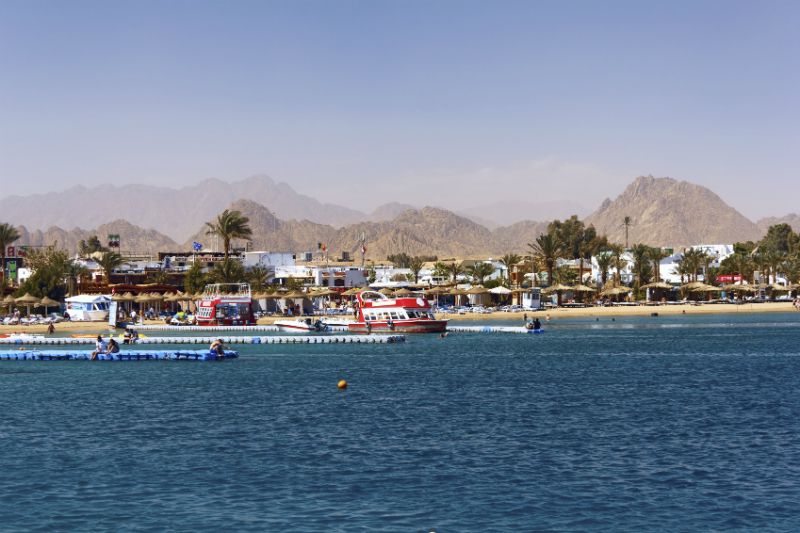 Na'ama Bay
The largest collection of shops and shopping centres in the Sharm el Sheikh area can be found around Na'ama Bay. Slightly more up-market and less hectic than the Old Market, Na'ama Shopping Centre is a more relaxed and glamorous shopping experience but with higher prices for the privilege. If you are looking for good quality diving gear in Sharm el Sheikh, don't miss the diving shop on the upper floor, close to the Hard Rock Café – it won't disappoint.
As a tourist hotspot, Na'ama Bay also has shops standing side-by-side with hotels, restaurants and nightclubs.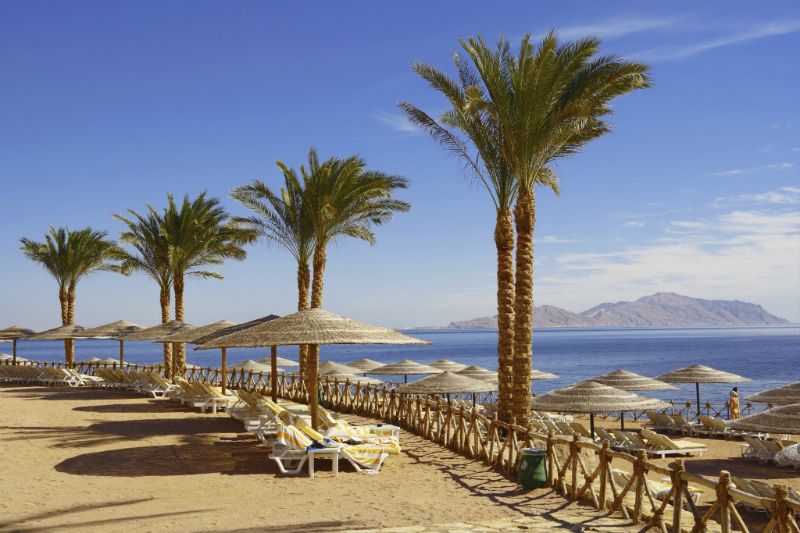 Soho Square, Sharks Bay
Soho Square is often described as Sharm el Sheikh's best kept secret, hiding away near the large resort of Nabq Bay. In addition to shops, its array of restaurants, bars and clubs are there to keep the whole family entertained. There's even ten pen bowling, an ice rink and the Culturama, a large panoramic cinema giving an interesting representation of the history of ancient Egypt to present day life.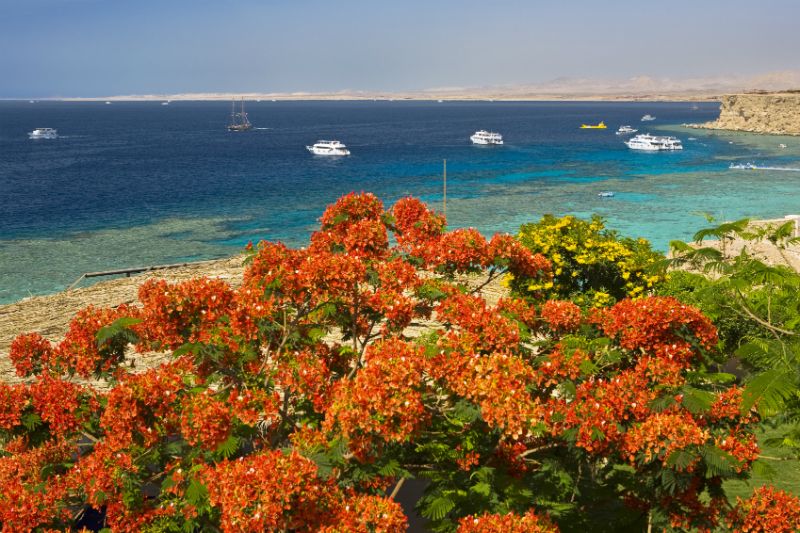 Hadaba
Just like Sharks Bay, Hadaba is a recently developed area of Sharm offering contemporary shopping experiences at El Mercato shopping parade and Alf Leial Wa Leila, each with its vast selection of shops, bars, restaurants and clubs.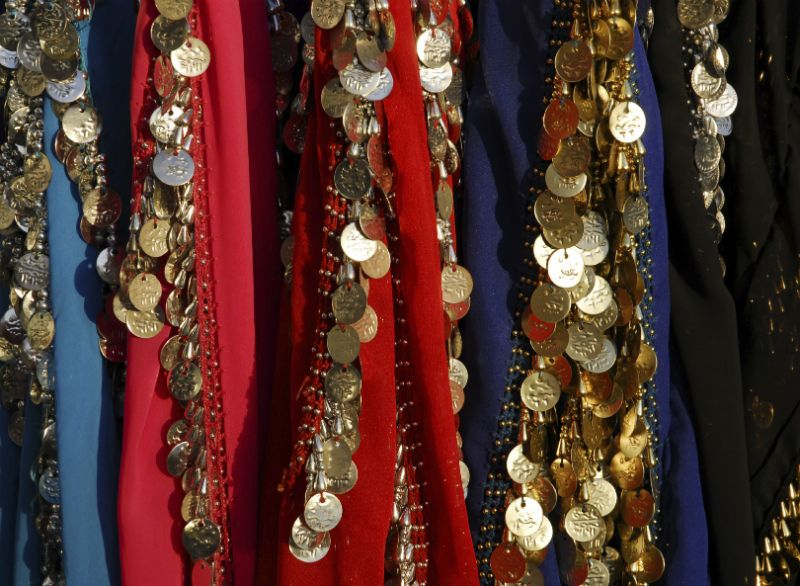 Ultimate shopping tips for your holiday in Sharm el Sheikh
Despite Sharm el Sheikh being relatively accustomed to European tourists, Egypt's culture still varies vastly from the norms back home. It's only natural therefore, that care should be taken not to offend or confuse the local population with what they may consider to be inappropriate behaviour.
Here are a few useful tips for trouble-free shopping in Sharm el Sheikh:
Dress respectfully. This is especially important for women: try to cover your shoulders and legs, while men should be aware that most Egyptians find shorts on men inappropriate attire.
Western women are especially popular in Egypt and many a man would happily marry them in exchange for some camels. To avoid hassle, it may be easier to wear a wedding ring.
Avoiding eye contact with persistent shop vendors and a firm and simple "no thank you" will normally make them go away.
If you decide to buy something, make sure to haggle as it is part of the fun, the shop keepers expect it and you are sure to get a discount.
Check carefully that any souvenirs you are intending to buy are genuine. Papyrus paintings can sometimes be overpriced and not original, while leather goods may simply be leather-effect plastic, so don't be shy to examine and smell before you buy.
Shopping days are Monday to Thursday, in addition to Saturday and Sunday. Friday is the official holiday although it's quite common, especially during the off-peak months, to see many shops closed on Sundays.